Exploring Japan's mesmerising natural wonders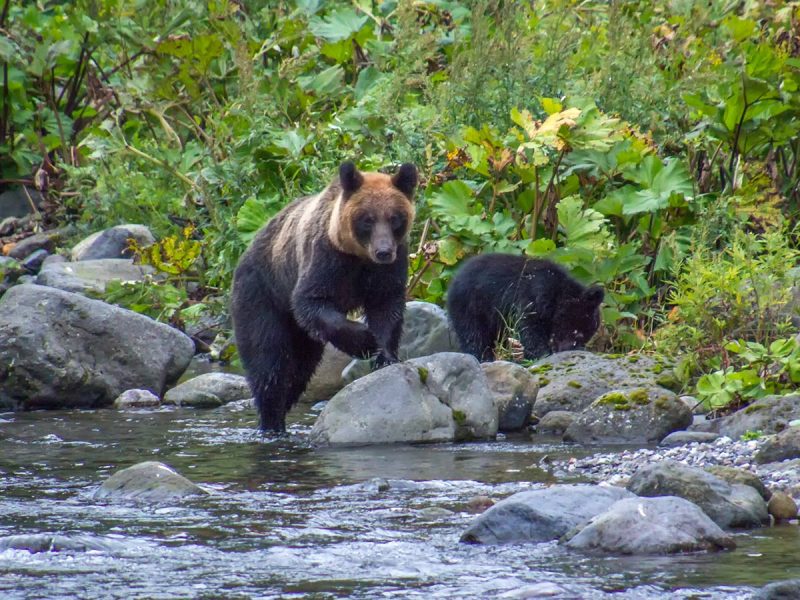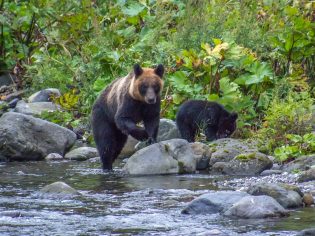 |

This Article was created in partnership with Japan National Tourism Organization

|
Tracts of dense, emerald green nature is possibly not the image conjured when you think of Japan, home to cosmopolitan, neon-lit cities like Tokyo and Osaka. But the beauty of Japan's natural wonders can be found in abundance in this country of over 125 million people, where the diverse topography encompasses soaring mountains, rugged coastline and idyllic islands.
Nature is not just respected in Japan, it is revered, with everything from mountains to trees to waterways viewed as objects of worship (kami). The belief that elements in nature are inhabited by deities and should therefore be respected and protected is a guiding principle of the Shinto religion, and one that influences the way the Japanese interact with their surroundings.
The country's observance of centuries-old traditions is another aspect of its nurturing approach to nature.
It is evident in the joy the Japanese have in appreciating the passing of the seasons: viewing and picnicking beneath cherry blossoms (hanami); hiking through an autumn landscape aglow with shades of red, orange and yellow as part of the ancient Kumano Kodo pilgrimage on the Kii Peninsula; standing in the enveloping silence of a snow-shrouded landscape to watch the curious dance of the iconic red-crowned crane in Hokkaido; and escaping the summer heat by retreating to the three sacred mountains of the Dewa Sanzan in Yamagata Prefecture to learn the ways of the spiritual mountain ascetics known as the Yamabushi.
And it is there in the adherence to historic rules of engagement: the primeval forest in the Mt Kasuga area of Nara Prefecture has been preserved largely due to a royal decree dating all the way back to the 9th century forbidding logging and hunting.
Such time-honoured ways of being at one with nature have positioned Japan as something of a front-runner of sustainable and eco-conscious practices. They have also resulted in the designation of large footprints of the country as UNESCO Natural World Heritage sites.
Stretching from Hokkaido in the north to the paradisiacal subtropical islands of the southernmost reaches of the country, this collection of five unspoilt environments offers visitors the chance to experience nature at its most elemental and beautiful.
Breathe in, breathe out and prepare to immerse yourself in Japan's pristine natural wonders.
Shiretoko
The Shiretoko UNESCO site is situated on the Shiretoko Peninsula in eastern Hokkaido, and is celebrated as one of the richest ecosystems in the world. Its remote location has allowed it to remain blissfully unspoilt, presenting a true wilderness of thick forests, expansive lakes and rugged coastline.
Exploring here can be done both on land and by sea, with hiking trails leading to hidden waterfalls and boat tours weaving through ice flows that create patch-work patterns in the waters. Abundant animal-spotting opportunities are another drawcard, with the area nurturing and supporting a range of endemic and endangered species both on land and in the nutrient-rich waters, from brown bears to seabirds and abundant marine life.
When to visit – The seasons play out spectacularly on the Shiretoko Peninsula, meaning there is never a bad time to visit, with winter presenting a wonderland of ice and snow, summer offering a cool, temperate climate, and autumn and spring bursting into colour.
What to see – Take a nature cruise in the hope of spotting Ussuri brown bears and cubs along the shore; tick off viewings of the five peaceful lakes that are collectively known as Shiretoko Goko Lakes; sign up for a drift ice-walk tour kitted out in a dry suit, or for the ultimate extreme nature experience opt to dive under the ice floes.
Shirakami-Sanchi
Located in the Tohoku region of northern Honshu, bordering the prefectures of Akita and Aomori, the primeval wilderness at the heart of Shirakami-Sanchi stretches across the Shirakami mountain range and includes the largest remaining virgin beech forest in East Asia – truly one of Japan's natural wonders – as well as endemic plant species and rare birds.
Covering more than 130,000 hectares, the easily accessible area, considered by some to be 'Japan's Outback', is an irresistible proposition for hikers and trekkers, with the landscape boasting soaring peaks, deep gorges and wide valleys.
Trails and raised walkways allow visitors to tread lightly while exploring sites such as the Anmon Falls, a trio of waterfalls named by number – Ichi-no-taki, Ni-no-taki, and San-no-taki, and the Juniko Twelve Lakes, which actually consists of 33 ponds, lakes and marshes.
When to visit – Late spring to autumn is perfect for visiting, with the sweet spot being the summer months when the verdant, green landscape and free-flowing rivers are at their best.
What to see – Spot Japanese brown bears and their cubs during the summer months (while keeping a safe and respectful distance from the animals and their habitat); experience vivid autumn colours as the seasons turn; and stand in wonder at Aoike (Blue Pond), with its lush forest setting and startlingly clear blue waters.
Ogasawara Islands
Located in the north-western Pacific Ocean, roughly 1000 kilometres south of Tokyo, the Ogasawara Islands are a real edge-of-forever experience (even though they are actually administered by Tokyo).
Their isolated location (it takes 24 hours to travel there by ferry) and the fact that just two of the 30 or so islands in the group are inhabited (that would be Chichijima and Hahajima Islands) has resulted in this archipelago remaining blissfully pristine and a haven for sustainable eco-tourism.
The UNESCO site stretches across 6358 hectares of land and 1581 hectares of ocean, and includes pristine beaches like Miyanohama Beach on Chichijima Island, where hours can be filled snorkelling and swimming, the arresting rock formations of the uninhabited Minamijima Island (you can only travel there with a Tokyo Nature Guide, visitor numbers are limited to 100 people a day and you can only stay for two hours), and the gentle peak of Mt Chibusa on Hahajima Island, which can be reached via a mountain trail to enjoy uninterrupted water views.
The islands are also a haven for sea birds and marine species. Quirky fact: there are 100 recorded native land snail species found there, with over 90 per cent of them endemic to the islands.
When to visit – The weather stays constantly pleasant year-round on the Ogasawara Islands, with the most rainfall recorded during September and October and slightly cooler subtropical temperatures in the winter months. July and August are the busiest months for intrepid visitors.
What to see – Snorkel around the submerged shipwreck being reclaimed by marine life off Sakiura Beach in Futami Bay on Chichijima Island; and hire a kayak and explore the rugged coastline at a leisurely pace.
Yakushima
Sitting roughly 60 kilometres off the island of Kyushu, Yakushima is one of the gett Islands located within Kagoshima Prefecture.
Accessible by ferry or air, this lush, mountainous island-national park (one-fifth of which makes up the World Natural Heritage site) offers visitors a richly diverse experience, boasting as it does thick primeval temperate rainforests, beaches and coral reefs and eight mountain peaks (it is known as the 'Alps of the ocean').
Exploring on foot is the best way to experience nature at close quarters here, from hiking past mist-shrouded yaku sugi cedar trees, the name bestowed on cedar trees that are over 1000 years old, in Shiratani Unsuikyo Ravine to scaling the climbing trail to the summit of Mt Mocchomu, and keeping your eyes peeled for cute fauna unique to the island such as the Yakushima monkey and deer.
When to visit – Yakushima's unique climate ranges from subtropical to cool temperate, so it is possible to visit all year around. Whenever you visit, pack a raincoat: the island is known for its high rainfall, with 4300 to 8300 millimetres falling annually.
What to see – The wide, soft expanse of Nagata Inaka Beach in the north-west of the island has stunning sunsets and is Japan's largest sea turtle nesting site – extreme care is advised when visiting during nesting season in May and June; stand in awe at the Jomon Sugi, an enormous cedar tree thought to be around 7000 years old and only accessible via a four to five hour hike; and feel the gentle kiss of the water spray from Okonotaki Falls, considered one of the highlights of the island.
Amami-Oshima Island, Tokunoshima Island, Northern Part of Okinawa Island, Iriomote Island
This collection of islands was confirmed as a UNESCO Natural World Heritage site in 2021. Located in the southernmost reaches of Japan, Amami-Oshima Island and Tokunoshima Island are officially located in Kagoshima Prefecture, while the northern part of Okinawa Island and Iriomote Island are part of Okinawa Prefecture.
Collectively covering 42,698 hectares of subtropical rainforests, the islands are home to a profusion of endemic plants, mammals (including the endangered Iriomote wildcat), birds, reptiles and amphibians, while each island offers up unique attractions to visitors.
Amami-Oshima Island, part of Amamigunto National Park, is renowned for its coral reefs and marine life, best viewed on diving and snorkelling expeditions, and thick mangrove forest; on Tokunoshima Island it is all about being near or in the water, with its beaches wooing visitors with soft sand and abundant opportunities for swimming, snorkelling and diving; and Iriomote Island, part of the Yaeyama Islands is a wild tropical wonderland, with the mountainous island covered in dense vegetation that presents an ideal environment for trekking, while its jungle waterways can be explored by kayak.
When to visit – The sparkling climate in this area of Japan means the islands are warm all year, although tropical storms are prevalent during August and September.
What to see – Hire a kayak to weave through the mangroves on Amami-Oshima, Iriomote and the Gesahi Mangrove Forest in the north of Okinawa Island; explore the beaches of Tokunoshima Island, including the caves of Innojofuta Beach; take a night hike to glimpse nocturnal wildlife near Hiji Waterfall in Yambaru National Park in the north of Okinawa Island.
Feeling inspired? Continue planning your next journey to Japan here.
LEAVE YOUR COMMENT