Japan's best budget-friendly destinations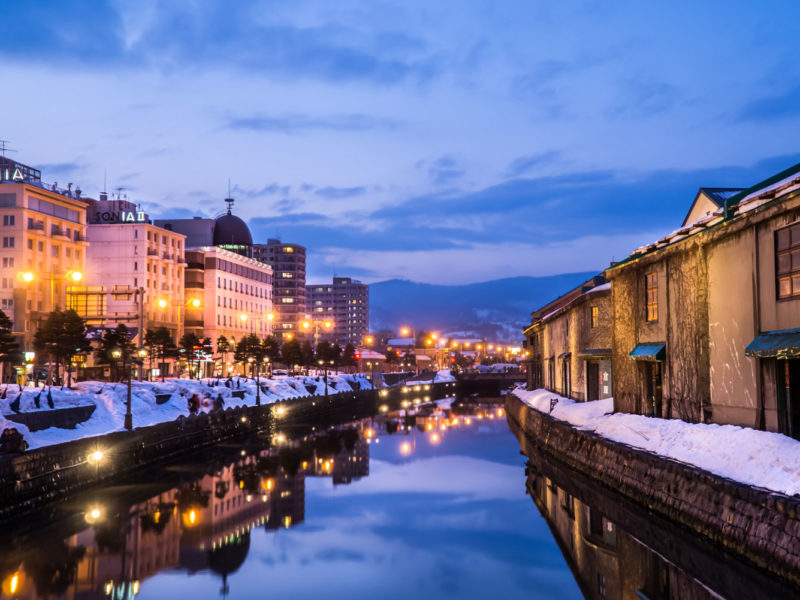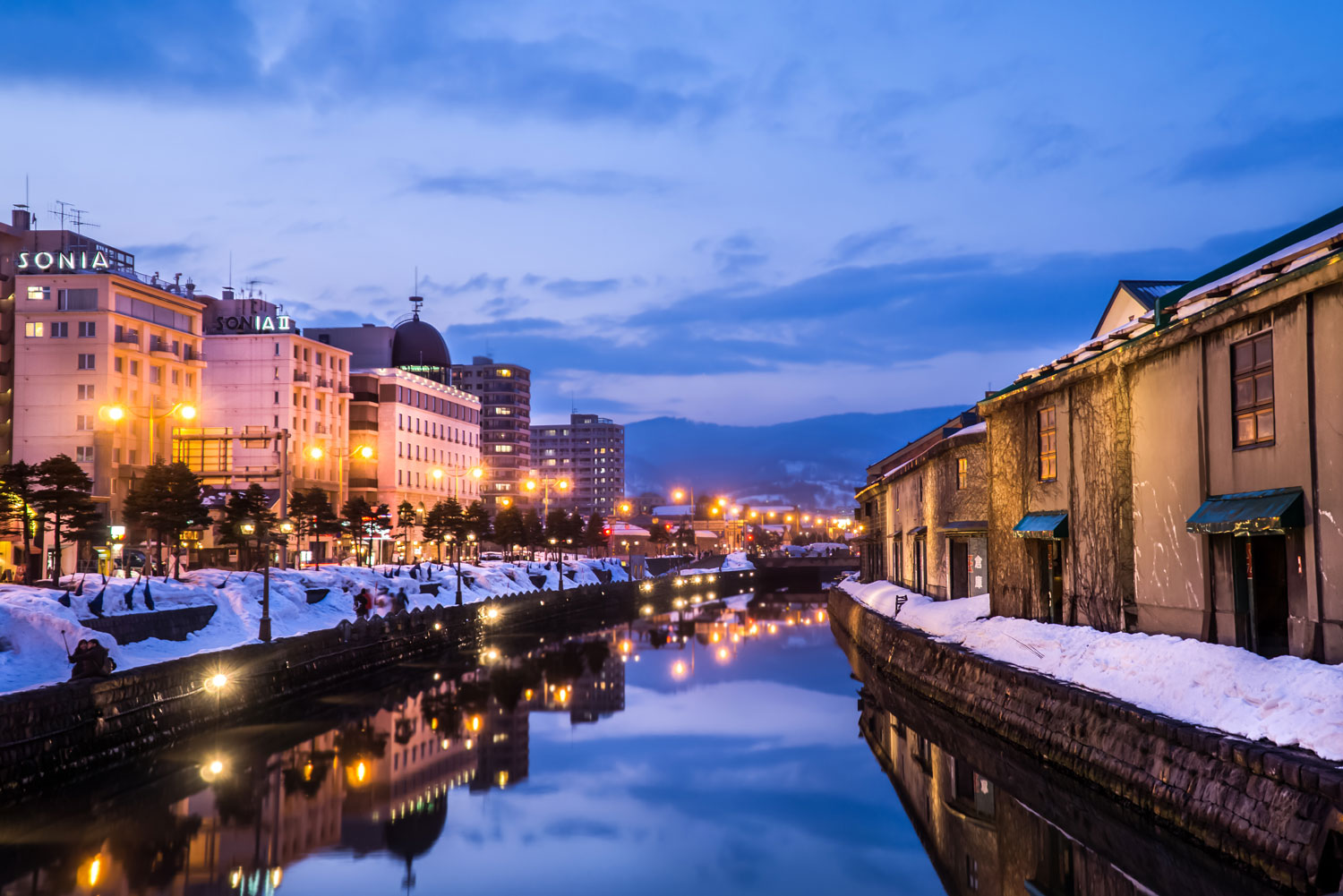 Dreaming of cherry blossoms, sushi and Mount Fuji? We look at the ultimate budget-friendly getaways in Japan.
Ah Japan – it's one of Australia's favourite destinations. And for good reason, really. There's cityscapes, snowscapes, beachscapes, cherry blossomscapes, and basically everything in between. Perfect for the traveller who loves a bit of variety, but just how budget-friendly is a trip to Japan?
Is Japan expensive to visit?
If you dream of visiting the Land of the Rising Sun, the biggest costs to factor into your trip to Japan are always going to be food, transportation and accommodation.
Food is the most affordable of the three, with plenty of budget-friendly options available around the country.
Transportation in Japan can be expensive, especially if you're travelling long-distance. However, the Japan Rail Pass can help with that. Instead of paying nearly $200 for a oneway train ticket from Tokyo to Osaka, you can buy an unlimited Japan Rail Pass for $371 for 7 days, $592 for 14 days or $757 for 21 days.
Finally, accommodation is where your budget will be hit the hardest. On the cheaper end of the scale, you're looking at $50 a night for a hostel in Kyoto.
Accommodation is the third of the big three travel expenses, and unfortunately, it's not only the most expensive travel cost in Japan, but also the most unavoidable: There's no special pass for hostels or guest houses and prices for tourists are higher, if anything. For example, you can expect to pay at least ¥3,500 (or about 35 USD) for a dorm bed in a hostel in Kyoto.
The good news is there are plenty of ways to cut down on your costs – and some destinations are cheaper to visit than others. Here is how you can do it on the cheap.
Kyoto
If you're looking for a taste of traditional Japan, head to Kyoto. Buddhist temples, ancient wooden houses, zen rock gardens and geisha, all nestled within the confines of the neighbouring mountains.
With a population of 1.4 million people, it's definitely a bustling place, but still filled with hidden gems that will give you your travel kicks.
What to do
1. The Arashiyama Bamboo Grove
The Arashiyama Bamboo Grove is an incredible, must-visit garden situated just outside the city centre. Here towering bamboo stretches endlessly in every direction and travellers really do feel at peace.
Address: Togetsukyo, Saga, Ukyo-ku, Kyoto 616-8383, Kyoto Prefecture
2. Onsens
Onsens are dotted all over Japan, thanks to hot volcanic springs that deliver a steady supply of piping hot water; no trip to the country would be complete without having a soak in one. The city centre Funaoka Onsen on Kuramaguchi-dōri is one of Kyoto's most celebrated.
Inside you'll find hot, warm and cold baths, an outdoor rock pool and a cypress-panelled tub. And yes, you will have to abide by tradition and remove all of your clothes.
Address: 82-1 Murasakino Minamifunaokacho, Kita Ward, Kyoto, 603-8225, Japan
3. Nishiki Market
Head to Nishiki Market for your fill of all the Japanese street food you could want. The traditional food market, which you'll find in a long alley way, has been in operation for over 400 years. Not only can you walk away full, you can also purchase souvenirs, clothes, gifts, and fresh produce, meat and seafood to take back to your accommodation to cook and eat. There are over 100 stalls, shops and restaurants to choose from, so arrive mid-morning and spend a couple of hours browsing the stalls and eating.
Address: 609 Nishidaimonjicho Tominokoji Dori Shijoagaru, Nakagyo, Kyoto 604-8054, Kyoto Prefecture
4. Kyoto Imperial Palace
Once home to the emperor of Japan during the Heian period, the Imperial Palace shouldn't be missed for it's sheer scale and tranquil gardens. There is no admission fee, so you can wander until your heart's content. Take in the architecture, immerse yourself in the history and take in the beauty of the manicured gardens.
Address: 3 Kyoto-Gyoen Kamigyo-ku, Kamigyo, Kyoto 602-0881, Kyoto Prefecture
Where to stay
Hotel Sunroute Kyoto
The Hotel Sunroute Kyoto is not only great value for money but is located within walking distance from the downtown shopping district of Kawaramachi. Each reasonably-sized room features wi-fi, flat screen televisions and a pull-out sofa. The hotel also has two restaurants and breakfast is available to book. Prices start at $100 a night per room.
Address: 406 Nanba-cho Matsubara-sagaru, Kawaramachi-dori, Shimogyo-ku, Kyoto, Kyoto, 600-8027, Japan
Read more: the ultimate travel guide to Kyoto
Otaru
Though the port town of Otaru is little known to international visitors, it's a popular destination with Japanese tourists.
A bit off the beaten track, this little town charms travellers with its many local attractions, including several popular museums and a picturesque canal.
What to do
1. Eat all the ice cream
Otaru is known for its unique and delicious ice cream flavours. If there is one ice cream parlour you have to visit, it's Kita-no Aisukurimu-ya-san. Here you'll find ice cream flavours you've never dreamed of tasting! Think sea urchin, beer, wine, sake, tofu and squid. For those who aren't feeling quite so brave, you can also choose between a variety of more palatable ice cream flavours, including strawberry milk, fresh caramel, apple pie, white peach and many more.
Address: 1-2-18 Ironai, Otaru 047-0031, Hokkaido
2. Otaru Canal
Otaru's canal is a must, where you can wander along at leisure and admire the 19th and 20th century warehouses that line the waterway. The traditional oil lamps still burn each night along the promenade, making a sunset stroll something extra magical. There are canal boats for hire and walking tours for those after something a little more.
Address: Minatomachi, Otaru 047-0007, Hokkaido
While at the Otaru Canal, visit the vibrant Otaru Museum nearby, with displays featuring Hokkaidō's natural history, Ainu relics and various exhibitions from all over Japan.
Address: 1-3-6 Temiya, Otaru 047-0041, Hokkaido
Where to stay
Smile Hotel
Located close to major local attractions and the main train station, Smile Hotel combines comfort, authentic experiences and amazing value, where two people can stay from just $54 a night.
Address: 3-5-14 Inaho, Otaru, Hokkaido
Kobe
Located on Osaka Bay in Central Japan, this multicultural port city is renowned for its beautiful scenery, encompassing a scenic harbour and mountains, earning it a reputation as one of Japan's most attractive cities.
What to do
1. Rokko cable car ride
Take a ride on the antique cable cars connecting Kobe to Mt. Rokko, which is one of the best ways to enjoy the spectacular panoramic views the port has to offer.
Address: Rokkosancho, Nada-ku, Kobe 657-0001, Hyogo Prefecture
2. Arima Onsen
Then if you want to venture beyond the Rokko hills, experience the hot outdoor springs and public baths in Arima Onsen.
Address: Arimacho, Kita-ku, Kobe 651-1401, Hyogo Prefecture
3. Eat Kobe marbled beef
The fun doesn't stop at sundown either with many convivial bars to sample sake at, and a variety of restaurants where you can indulge in one of Japan's delicacies, marbled beef. One of the best places to try the famous beef is at Wakkoqu. The beef is cooked in front of you as you dine, there are a variety of set menus and you can choose from a number of side dishes to accompany the beef.
Address: 1-1 Kitanocho, Chuo-ku | Shinkobe Oriental Avenue 3F, Kobe 650-0002, Hyogo Prefecture
Where to stay
Hotel Villa Fontaine Kobe-Sannomiya
Set among Kobe's many restaurants, bars and shops is Hotel Villa Fontaine Kobe-Sannomiya, where well-appointed rooms (which come with a complimentary buffet breakfast) cost as little as $150 for two people per night.
Address: 4-1-4 Asahi-Dori, Chuo-ku, Kobe 651-0095, Japan
Hokkaido
For a more active trip, the island of Hokkaido is an idyllic getaway, famed for its snow-covered slopes at Niseko, one of Japan's best ski resorts.
What to do
1. Hit the slopes
2. Hikes and bike trails
If you're visiting outside of winter months (although there's snow most of the year); there's a variety of hikes to tackle, or rent a bike and explore the island's unspoiled scenery on wheels.
Where to stay
The Lodge Moiwa 834
The Lodge Moiwa 834 ticks all the right boxes with contemporary centrally-located capsule-style accommodation, which won't break the bank.
A capsule for two costs from $120 per night, and you can purchase discounted ski passes from the hotel.
Address: 447-5 Aza, Niseko 048-1511, Japan
Osaka
Hailed as the food capital of the country, foodies can't go past a trip to Osaka. It's also home to Universal Studios, Osaka Castle and Japan's answer to Times Square – Dotonbori
Not only is it one of the most beautiful landmarks in Japan, Osaka Castle, it's also free to visit the castle grounds and surrounding Nishinomaru gardens. If you wish to enter the castle and take in the view from the top, you'll pay 600 yen (children under 15 years are free). The 14th century castle is surrounded by water and moat, and is one of the best places to view the famous cherry blossoms during April. Pack a picnic and spend the afternoon in the gardens with the locals.
Address: 1-1 Osakajo, Chuo Ward, Osaka, 540-0002, Japan
3. Sumiyoshi Shrine
One of the oldest Shinto shrines in Japan, the Sumiyoshi Shrine, with it's striking red bridge and peaceful atmosphere is a must-see when in Osaka. Built over 1800 years ago, the shrine is beloved for its ornate architecture that is purely Japanese in design (it was built before the influence of Buddhist architecture).
Address: 2-9-89 Sumiyoshi, Sumiyoshi-ku, Osaka 558-0045, Osaka Prefecture
Where to stay
Hotel Ichiei
For a traditional Ryokan stay with a modern twist, check in at the Hotel Ichiei. Sleep on a rolled out futon atop tatami mats with the added bonus of all the mod-cons you're used to. Prices start from $189 a night per room.
Address: 1-6-8 Nanbanaka, Naniwa, Osaka 556-0011 Osaka Prefecture
Read more: the ultimate travel guide to Osaka
LEAVE YOUR COMMENT