Akita: where you'll find quintessential Japanese beauty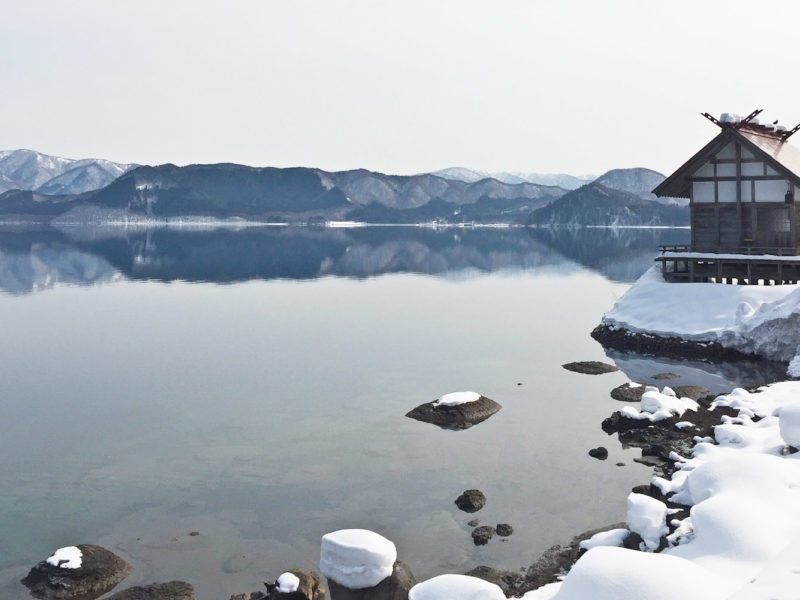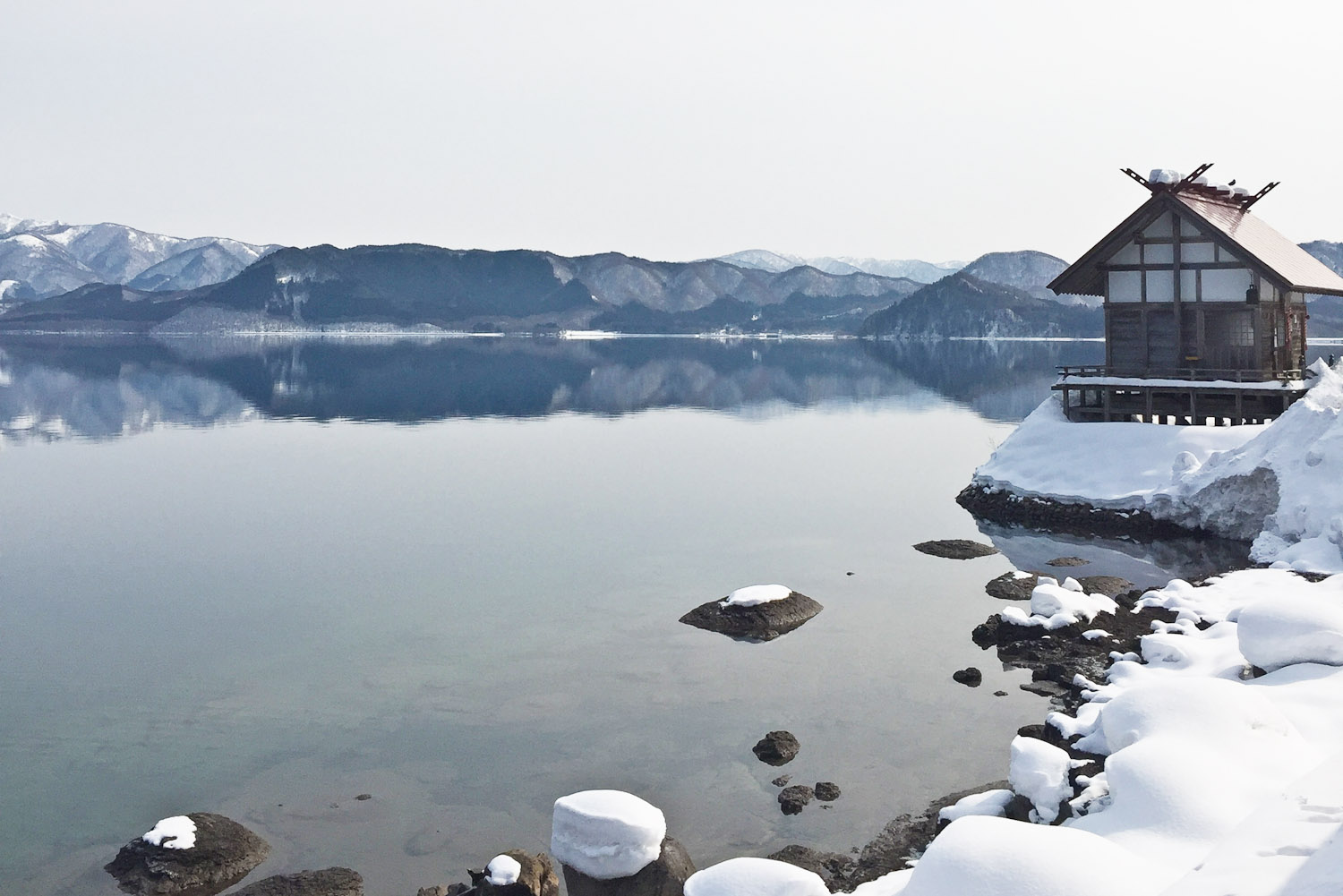 Head north from the pulsating heart of Tokyo to Akita, a region steeped in peculiar festivals, ancient traditions and quintessential Japanese beauty. By Leigh-Ann Pow
Most people's first experience of Japan comes via the capital of Tokyo, a city I myself first visited when I was 16 years old and on a council exchange, going to school and staying with a host family.
Now, as then, I am fascinated by this city of 13.35 million, where exquisitely executed, centuries-old traditions are still slavishly adhered to while the modern, and often hyper-lit, is venerated and celebrated above all else.
But Tokyo doesn't encapsulate the whole of Japan any more than New York is indicative of the whole of the US. This is a country rich in regional traditions – from food to customs to festivals – and local pride. So, on a recent visit I decided to go further afield, to the northern region of Akita at the top of the island of Honshu. It has its own brand of Japanese beauty and eccentricity, from stunning vistas of lakes and mountains to some of the weirdest festivals I have ever heard of.
Arriving at Akita airport to a temperature of –6ºC, the snow outside looked deep and pristine, although I am confidently told that the snow has in fact been light this year. This didn't seem to diminish the influx of skiers when I arrive at Tazawako Ski Area, about an hour's drive away.
While spots like Niseko and Hakuba are earning Japan a reputation for some pretty serious skiing action, here at Tazawako things are a lot less flashy and much more laid-back. It is the perfect spot for those who, like me, possess a little less prowess on the piste; the mostly Japanese clientele (locals rock up in the family car and get changed into their boots in the car park) make it feel like you are part of the local community and there is plenty of room on the slopes.
I manage to snow plough my way through a few runs before heading inside for lunch, a real highlight. There isn't a burger or French fry on the menu, but rather all manner of steaming noodles served up fresh and hot in the communal dining room. I scour the menus, debating between ramen or soba, although I stay well clear of the 'pork hormone yaki', which I am convinced lost nothing in translation if the accompanying image is anything to go by. I decide on udon soup with tempura prawns, all of which is whipped up fresh. Sitting through lunch surrounded by local chatter (interspersed with one or two Aussie accents) is definitely my idea of what you would want a Japanese skiing experience to be.
Another drawcard to skiing at Tazawako is that it affords views of nearby Lake Tazawa, Japan's deepest lake at 423 metres. Driving its perimeter, I am told the tale of the beautiful young woman who transformed into a dragon and now lives in its depths.
I stop at the most picturesque part of the shore, where a tiny Shinto shrine sits on the edge of the water weighed down by a blanket of snow, while across the lake the snow-capped mountains are perfectly reflected on its eerily still, mirror-like surface. I crunch through the ankle-deep snow to the best vantage point, and once still discover that the silence is otherworldly. It seems like sacrilege to pierce the solitude with the whir of my camera, but a view as gorgeous as this has to be captured for posterity.
When I can finally tear myself away from the vista I head to my home from home for the night: Taenoyu Ryokan. I am a huge fan of ryokans, traditional inns where you get a lesson in all things Japanese; everyone visiting the country should experience one at least once.
Taenoyu is absolutely gorgeous, wonderfully cosy and well appointed. The view from the picture window in my tatami room is of a cascading river and forest beyond, all drenched in winter white. The big drawcard here is the on-site onsen, natural hot spring baths with water warmed deep within the Earth.
While the change rooms and inside baths are segregated by gender (red curtains above the door denotes the women's area, blue curtains for the men's), the outside bath that nestles in the snow is mixed, catering to both men and women at the same time.
After steeping in the painfully hot waters for as long possible, most of my fellow guests (Japanese with some Chinese) at dinner opt to dress in the traditional yukata provided in their rooms, which I absolutely love.
Dinner itself is made up of a seemingly endless array of dishes, each one exquisitely executed and totally delicious. One of my favourites is the Akita specialty of kiritanpo, a moulded and grilled rice stick added to hot pots and stews to go all soft and soggy.
After a very comfortable sleep on a futon on the tatami, breakfast includes natto, a little package of fermented soy beans that smells none too appetising and looks even worse, with gelatinous threads coming off it when it is mixed together with a sweet syrup; it is a bit too challenging for me so I opt to eat everything but this.
The Akita area has a rich samurai tradition dating back centuries, and the lovely town of Kakunodate is a former stronghold of the warrior class. Today, only a few of the traditional houses they lived in survive.
I am shown around one by the owner, who is the twelfth generation of the family to reside there. The house features heirlooms of the family's past, from maps and furniture to stunning traditional samurai armour.
On the walk to a nearby museum, the streets are lined with cherry trees, their vast cascading branches devoid of leaves in the current winter chill; it is easy to imagine how amazing they will look during cherry blossom season, which is hugely popular here.
Night of the Namahage
It takes a few hours to get to the Oga Peninsula by train, where I am travelling to experience the Namahage Sedo Festival.
My main reason for visiting Akita prefecture in the first place, the centuries-old festival is celebrated annually during the Lunar New Year and is the type of weird and wonderful experience you can possibly only have in Japan.
The festival involves young, single men dressing up in woven hay cloaks and boots, and beastly carved masks, going from house to house scaring the young local children into behaving by telling them that they will know if they are bad and will come back for them.
The ritual involves a lot of stamping of feet and banging on walls, with the head ogre carrying a book that supposedly lists children's misdemeanours (kind of like Santa's list only scarier).
The ogres are eventually placated by the offer of food and saké, and a promise from the often hysterical children that they will do as they are told. They then stamp their feet again to ward off bad luck and leave with a wheel of sticky rice, ready to make the children at the next house they visit cry and cower behind their parents. The men who take part have to be over 18 as most of them are good and drunk on the copious shots of saké they consume by the end of the night.
During the screening of a video of the whole process at the Namahage Museum I don't know whether to laugh or be shocked by the sheer masochism of it all. I approach it as an anthropological kind of thing – a traditional example of different strokes for different folks – and busy myself viewing the extensive collection of vintage masks.
Back at Akita airport I discover just how proud the locals are of their unique traditions. There is a whole floor dedicated to selling the products that make this part of Japan so compelling, from packs of kiritanpo to smoky, flavoursome miso to little keyrings festooned with Hello Kitty dressed as a Namahage; take-home traditions of a weirdly wonderful place.
Details
How to get there
Japan Airlines flies daily to Tokyo from Sydney (direct), Brisbane and Melbourne, with twice daily flights from Tokyo (Haneda) to Akita.
What to bring home
Where to start on this? Akita dog phone charms with little bells are everywhere in these parts, as are Namahage ones, my favourite of which were the Hello Kitty dressed as an ogre.
Also look out for lovely handmade Japanese woodblock paper and traditional lucky charms native to Akita made from straw.
LEAVE YOUR COMMENT