To Tokyo and beyond with ANA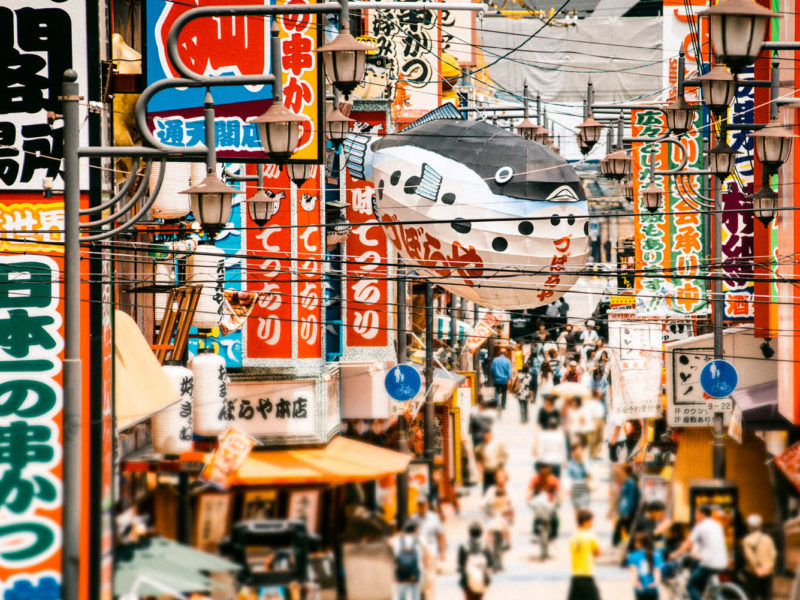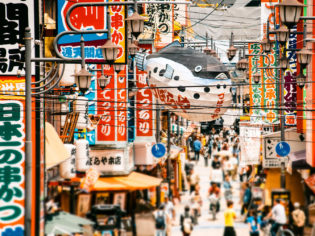 |

THIS ARTICLE WAS CREATED IN PARTNERSHIP WITH ANA

|
ANA (All Nippon Airways) wants travellers to Japan to experience more than just Tokyo – so much so that they're giving away one domestic flight to either Fukuoka, Osaka or Nagoya for free.
ANA's first A380 recently exited the Airbus paint shop sporting a Hawaiian blue sea turtle, symbolising good luck and prosperity: two sentiments the airline wants to extend to their passengers. Not only do ANA offer one free domestic side trip from Tokyo to Fukuoka, Osaka or Nagoya, you can also get your return domestic flight free from Adelaide, Brisbane, Melbourne or Canberra via Sydney (domestic taxes may apply).
Setting the bar
Rated five stars by Skytrax for seven consecutive years, and recently awarded the third spot on the podium for World's Best Airline, ANA is leading the way in customer satisfaction. Stretch out with 86cm of legroom (the most in economy class on direct services to Japan); then, thanks to generous luggage allowance of two checked items across all classes (2 x 23kg pieces economy/premium; 2 x 32kg pieces business), you can relax and pack that extra bag – or your ski or snowboard during the ski season.
With daily services from Sydney and a new daily service between Perth and Tokyo set to take off from 1 September 2019, there's no better time to start planning your oriental escape.
Domestic bliss
The only hard part about flying to Tokyo with ANA? Choosing which domestic side-trip you'll take.
Osaka
Hailed as the nation's kitchen, foodies can't go past a trip to Osaka. It's also home to Universal Studios, Osaka Castle and Japan's answer to Times Square, Dotonbori. Take the city's unofficial slogan seriously and 'eat till you drop' through different neighbourhoods, or try a walking tour of the Dotonburi area for the ultimate food experience.
Fukuoka
The gateway to Kyushu, Fukoka was formed by the merging of the castle town of Fukuoka, on the west bank, and the merchant town of Hakata on the east – a historical and cultural touch point that's still discernible today. Offering warm weather, modern attractions and, what the city may be best known for, their yatai (open-air food stalls) and Hakata ramen.
Nagoya
Parks and green spaces prevail in this thriving cosmopolitan. From historic sites like Nagoya Castle and Honmaru Palace, to the world's biggest planetarium and Japan's only Legoland park, Nagoya has something for everyone.
For more info, visit anaskyweb.com
LEAVE YOUR COMMENT