The quaint Japanese city using tourism to give its ageing residents a sense of purpose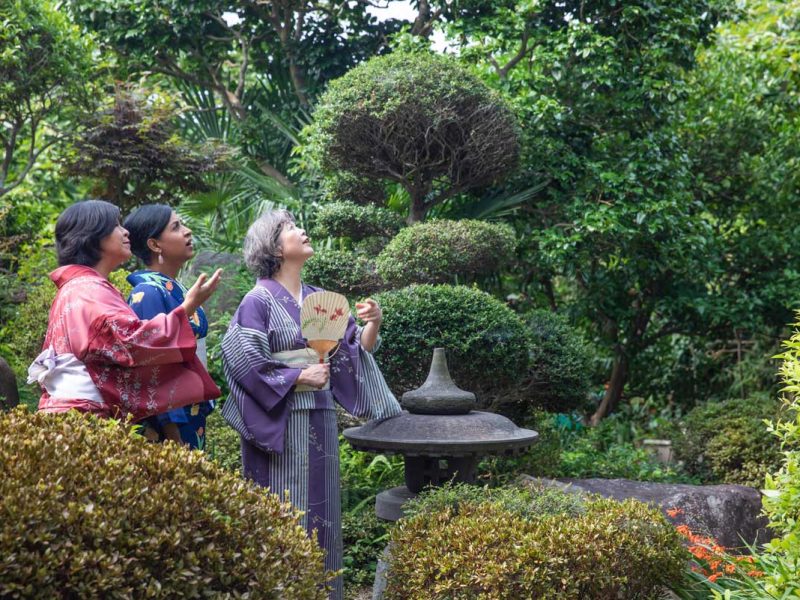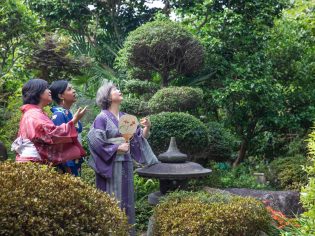 Want to avoid crowds? Visiting an under-the-radar destination offers a lot more than personal space.
A journey towards exploring the paths less travelled
A fun fact about me – and when I say 'fun', I mean 'boring' – is that I love coffee. It is a simple yet crucial morning ritual, the importance of which has grown as I have progressed through life's most caffeine-dependent stages: cramming for university exams, entering the workforce, and becoming a mother.
I rarely drink more than one a day, even during the most sleep-deprived of times, and I am quite sure this only adds to the joy. I never saw it coming, but that joy spiked significantly when, almost three years ago, I started drinking my daily joe from a new mug.
What makes Hagi a quaint Japanese city?
With its must-touch texture, a network of fine cracks and gentle pores, the handle-free vessel has elevated my coffee ritual and, in turn, my mornings. It also reconnects me to Hagi, the quaint Japanese city famous for its traditional pottery in which I purchased the souvenir.
I visited Hagi in early 2020, just weeks before travel changed dramatically in this country and around the world. And now, with the long-awaited, much-appreciated international travel green light glowing in Australia, Hagi – set on the Sea of Japan in Yamaguchi Prefecture – is just the kind of place to which I'd like to return.
It seems time on the sidelines has given travellers pause, with 61 per cent saying the pandemic has made them want to travel more sustainably in the future. That is according to Booking.com's 2021 Sustainable Travel Report, which also found "84 per cent [of respondents] believe increasing cultural understanding and preservation of cultural heritage is crucial [while travelling]."
If we are true to our travel intentions, destinations like Hagi might just reflect the future of travel, a future in which we consider our impact as much as – and hopefully even more than – our bucket list.
The evolving efforts for responsible travel
Responsible travel can take many forms. You can minimise negative impacts and maximise positive impacts by taking the road less travelled, as long as that road leads to a welcome mat.
Representative of many rural areas in Japan, Hagi is home to a growing ageing population, a cause and result of a declining birth rate. This has created socioeconomic and social issues: job opportunities are scarce; morale is low; and economic growth is hindered.
Hagi Homestay's initiative for sustainable tourism
Tourism has been identified as a solution. Launched in 2019, Hagi Homestay aims to improve the sense of purpose for the region's ageing residents. Resulting tourism activities create revenue for the Hagi Ageing Homestay Association, which then works to generate new economic opportunities that will hopefully appeal to the next generation.
The initiative is supported by Planeterra, an NGO helping in-need communities improve their lives through tourism, in partnership with G Adventures, which incorporates the homestay in its Back Roads of Japan itinerary.
Planeterra helps facilitate initiatives like this all over the world. In fact, by the end of 2021 (despite you-know-what), the organization had 340 community tourism enterprises in 70 countries, up from 85 enterprises in 65 countries earlier that same year.
Changing the world through travel
Meanwhile, G Adventures has abided by its 'changing the world through travel' ethos since its inception in 1990 and other travel companies such as Intrepid Travel, The Blue Yonder and Better Places Travel (this list is far from exhaustive) are also committed to, and even renowned for, a responsible approach.
Whether via a travel company or of one's own accord, responsible travel can take many forms, but all stand on the same foundation: to minimise tourism's negative impacts on the environment and local communities.
Taking the road less travelled
Hypothetical bonus points are awarded for maximizing positive impacts, too. You can achieve both by taking the road less travelled, as long as that road leads to a welcome mat, as it does in Hagi. By travelling to a less-visited destination, you will be helping to spread the economic and social benefits of tourism, delivering a much-needed boost to communities that often miss out.
Professor of Sustainable Tourism at Griffith University, Dr Susanne Becken, whose work earned her the 2019 UNWTO Ulysses Prize for Excellence in the Creation and Dissemination of Knowledge in Tourism, says the benefits of visiting under-touristed regions go both ways. "We have created almost-industrial systems that resemble factories rather than rejuvenating travel experiences," she says.
"The opportunity for discovery … that historically formed part of travel [has been] lost in the massification. Ultimately [visiting unfrequented destinations results in] more meaningful travel, [is] more rewarding and likely more 'recharging [of] the batteries', which is one of the key drivers of travel."
Consider off-beaten destinations
Tuvalu, South Pacific
The options are many. Take the tiny South Pacific nation of Tuvalu, a slice of paradise that also happens to be the least-visited country in the world, according to the United Nations World Tourism Organisation. Think crystal-blue waters, palm-tree-lined beaches and – most likely – not another tourist in sight.
Sri Lanka
Or Sri Lanka, an increasingly popular destination, but one that has struggled to attract visitors since the 2019 Easter bombings. Now, an economic crisis is keeping visitors at bay.
Trieste
A travel swap is another approach. Love Venice? Try Trieste, an elegant seaside city, sitting pretty between Slovenia and the Adriatic.
Ghent
Love Bruges? Try Ghent. Just 40 kilometres away, Ghent has the fairy-tale streetscapes without the crowds.
Travel sustainably on the ground with Intrepid Travel
Stick with a travel company that has transparent sustainability cred. Intrepid Travel, for example, has launched its eight-day Bosnia & Herzegovina Expedition. The organisation has joined USAID's Developing Sustainable Tourism in Bosnia and Herzegovina program, as well as The Global Travel and Tourism Resilience Council, to regenerate Bosnia and Herzegovina as a sustainable destination.
Dr Becken says another way to make a positive impact is to buy local once on the ground.
"Use low-carbon transport, generally travel slowly and really take the time to engage with the place," she says.
"This will lead to lower environmental impact and greater exchanges with local people. Overall, the visitor experience should benefit from this."
Like cupped hands around a favourite coffee mug, this sounds like a travel philosophy well worth embracing.
LEAVE YOUR COMMENT