Meanwhile in Canada… 9 more experiences to keep on exploring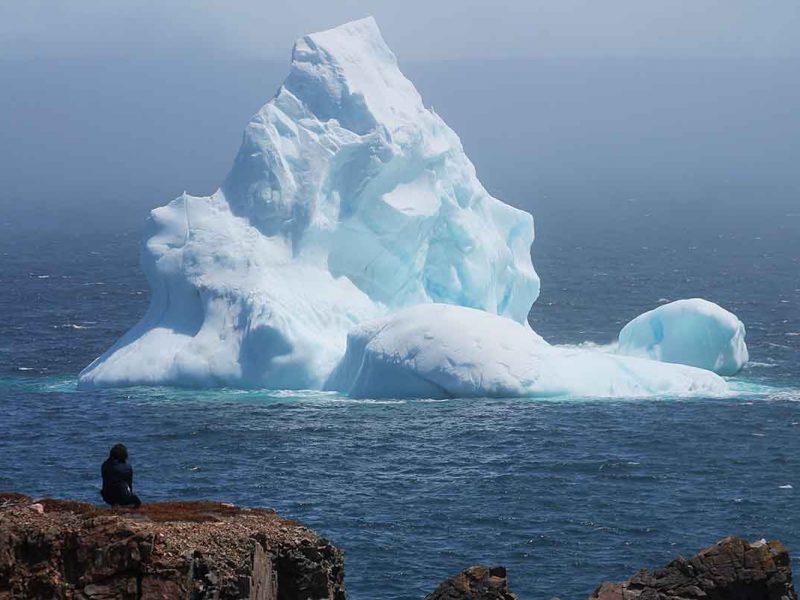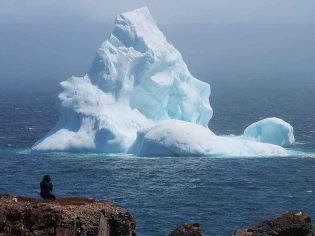 We wrap up our first Meanwhile in Canada series with a few more top moments that define the spirit of adventure in this country of big skies, big landscapes and the great outdoors.
Read all Meanwhile in Canada… posts here.
1. Storm watching, Tofino, British Columbia
Logging and fishing town Tofino might be the only holiday destination where visitors hope for bad weather. I come to the world's storm-watching capital, on a Vancouver Island peninsula between ocean and snow-dusted mountains, in the winter depths looking for howling winds and ferocious black clouds, and am well rewarded.
Hauling on waterproofs, I stagger onto beaches where huge breakers thunder onto the shore, spray erupts on jagged rocks and huge cedar trees sway and groan. Feeling the sand shudder as waves crash, I pick my way between storm-tossed tree trunks.
Bad weather has never looked so stunning – especially when enjoyed afterwards from the reviving bathtub of a luxury lodge. It's an experience to stir the soul.
2. Chasing icebergs, Iceberg Alley, Newfoundland
In summer, icebergs come drifting down the Newfoundland coast from Greenland like ghostly galleons from some frigid sci-fi epic. Some are the size of a house, others like moving mountains. I've been out to see on tour boats and by kayak, but often they drift right past coastal roads. They're among the world's most awesome sights.
The icebergs can be deep blue, vivid neon blue or crisp white. They creak and groan. They can be giant cubes, great jagged cathedrals or modern sculptures. Occasionally they split apart and crash into the ocean in a boom of spray.
I pick up little pieces of them washed up on beaches. The ice is thousands of years old and pure enough to chip into my gin and tonic.
3. Scenic drive, Bow Valley Parkway, Alberta
The Icefields Parkway is the most famous scenic route through Canada's Rocky Mountains, but I love the 58-kilometre Bow Valley Parkway, a more tranquil wilderness route that bumps up the chances of spotting a wolf, bighorn sheep or moose.
Johnston Canyon provides a leg stretcher. In summer, waterfalls thunder and spray onto my face, which is upturned in wonder.
The canyon's upper path leads to the Ink Pots, a series of mineral springs stained an improbable green. I'm here once in winter, and the white landscape feels like being inside a snow dome. The canyon's easy lower boardwalks lead into a snow-filled gorge past frozen waterfalls, where ice-encrusted cliffs are a stunning spectacle.
4. Beach walking, Bay of Fundy, New Brunswick
The Bay of Fundy has beautiful plunging cliffs and sculpted rock stacks. Pounding surf explodes on aptly named Cape Enrage. This place is utterly exhilarating. I can feel the pulsing power of the ocean as some of the world's highest tides surge in, raising the sea level by a stunning 15 metres.
And then it flows back out again. At low tide, it feels as if the ocean has simply disappeared, and I walk across mudflats between towering rock stacks that were submerged earlier that morning. The mud slurps, tide pools shimmer, and whales snort and wallow far out in the bay. Inland, more tranquil forests are a marvel of exploding Van Gogh colours in autumn. Nature makes me happy here.
5. Cruising, St Lawrence Seaway, Quebec
My ship barely pulls away from Quebec City before we're sailing past Île d'Orléans, a large island of snug farms and yellow canola fields. I can almost lean over the railings and chat with farmers tending vines. Then the river widens, pine forests brood and Canada's wild nature takes over.
On an excursion up the Saguenay River, a fjord rises and whales roll in the dark water. At Baie-Comeau, I walk across 10,000 years of shell deposits that form whole cliffs of opalescent beauty. The seaway is draped in waterfalls and tumbled with granite boulders coughed up by ancient ice. Whiskered seals lolling on chilly beaches wave us onwards, and then we're into the Atlantic Ocean. Magnificent.
6. Touring, Green Gables Shore, Prince Edward Island
We tend to think of Canada as big and wild, but Prince Edward Island (PEI), the country's smallest and only island province, has a slow-paced charm and landscapes of white-sand beaches, green fields and farmland dotted with red houses. The Green Gables Shore has reddened cliffs and plump sand dunes patrolled by seagulls, and is named for Anne of Green Gables, the eponymous orphan of the famous 1980 novel.
I loved walking here in blustery winds beneath white lighthouses, then down laneways where local residents chat over garden fences. Rapeseed fields are patches of gold amid the green. The only big thing in PEI is the world's largest potato statue – and what's not to love about that?
7. Skiing, Whistler, British Columbia
Whistler satisfies all the senses. I love the crackle of the open fires in the ski lodges, the winking of icicles from eaves, the heat that soaks into my sore muscles at day's end when I sink into an outdoor hot tub as snow falls onto my face. I like the smoked Arctic char in the sophisticated restaurants, and the swirl of a British Columbian wine that stains my glass purple.
But most of all I like the outdoors. The silent forests slumped in white that I harrumph through on snowshoes, panting in the crisp air. The frozen waterfalls. The feel of being whirled along on a husky sled through an ice-encrusted world. Oh, and of course the brilliant skiing.
8. Canoeing, Yukon River, Yukon
Sure, Canada might seem like the wildest, most intimidating, bear-fanged place on Earth, but truth is I find nature here often produces the ultimate pockets of peace. Sitting in a canoe, watching pale northern light spark across the Yukon River against a backdrop of slow-moving mountains, almost makes time stand still.
Moose wade knee-deep in water so clear I watch fish flit past. Bald eagles sit like totems on tree tops. Later, I sit on the riverbanks and throw in a fishing line. The campfire crackles and my beer is kept cold in glacial water. The midnight sun lingers here in Yukon. The world collapses in on itself, leaving only this bend of water and an opalescent sky. I've seldom felt so content.
9. Train journey, The Canadian, trans-Canada
I don't quite grasp the epic scale of Canada until I spend four days riding the rails on The Canadian between Toronto and Vancouver. The click-clack of the journey becomes a relaxing meditation as I stare out the windows at chips of blue lake, giant wheat fields, silent forests of shivering pine trees and the seemingly endless roll of prairies topped by meringues of cloud.
Then the landscape starts to crumple and super-size as the Rocky Mountains loom, all snow and ice. I'm glued to the window like a child full of wonder. I spot moose by the train tracks as I tuck into my breakfast eggs and coffee. Then we're tumbling down the Fraser River between cliffs, and I'm almost disappointed that Vancouver is in sight. In Canada, I'm always left wanting more.\
More Meanwhile in Canada… this is the 16th post in our first Meanwhile in Canada series, find more here.