Craft beer in Canada: everything you need to know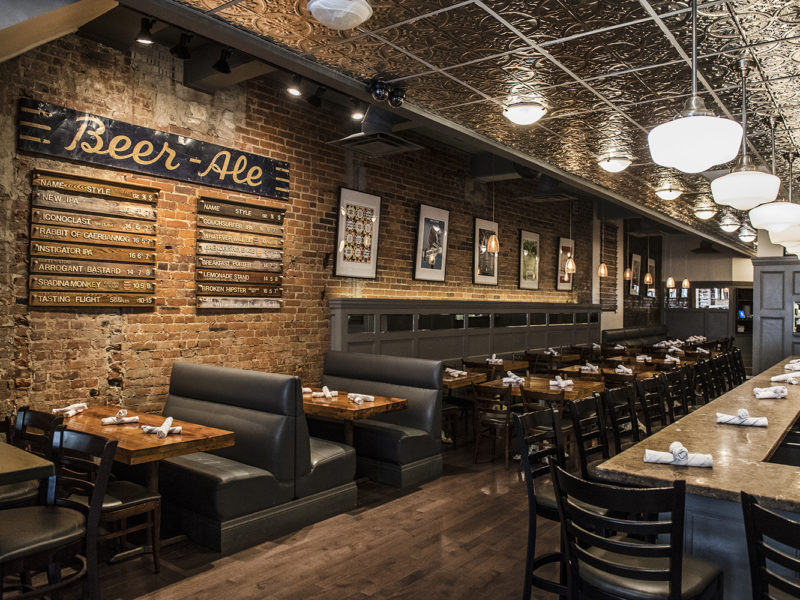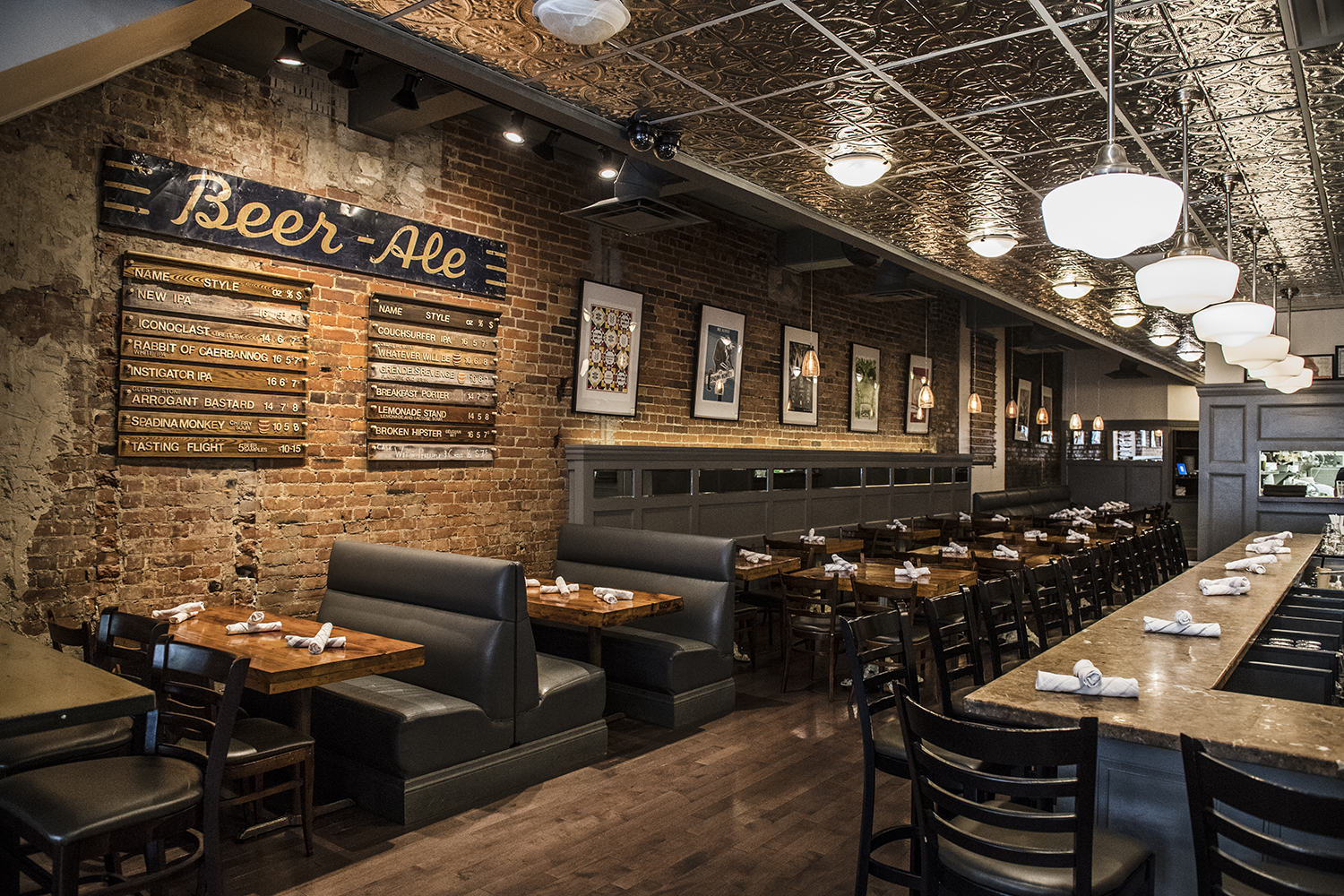 From bold IPAs and puckering sour beers, to smooth pilsners and chocolatey stouts, Canada's craft beer industry has it all. Better still, you can experience the art, from brewing to sampling, in this neighbourhood hit list.
While the rise of craft beer in North America can be traced back to California in the 1970s, it didn't take long for the hand-crafted gold to seep across the border into Canada. Since then, the number of microbreweries in Canada has continued to grow, creating a wave of flavour sensations that the nation's big breweries neglected to offer. But now, thanks to a combination of refined beer palates, increased tourism, and relaxed distribution laws, particular areas have seen an explosion of craft breweries and brewpubs in just the last few years.
So, where do you go when you're new in town, on foot (because we all know beer and driving are mortal enemies), and thirsty for a local brew? Right this way to our neighbourhood hit list, featuring Canada's biggest craft beer centres.
Victoria, Columbia
Victoria, British Columbia's capital city on Vancouver Island, was among the first Canadian destinations to adopt craft beer. Led by Canada's granddaddy of craft beer, Frank Appleton, it was here in 1984 that the country's second craft brewery, Spinnakers, opened (he co-founded the first one a couple years earlier in Horseshoe Bay, West Vancouver with John Mitchell).
As time went on, demand grew and Appleton opened a series of other breweries in Victoria, as did a number of other budding brewers. But as Sean Hoyne (brewmaster behind local Hoyne Brewing Co.) explains, Victoria's strong British influence also bolstered the success of craft beer.
"Victoria has a particularly high British population, so people responded well when these British style pale ale, stouts, brown ale, and bitters started to emerge, which they couldn't get elsewhere in BC."
Hoyne, who trained under Appleton himself, goes on to add, "at the time, there were a lot of Brits protesting against the lack of flavourful beers that the big guys were making. They wanted flavour, colour and style."
Fast forward to today, there are now over a dozen establishments in Victoria which are producing craft beer with varying degrees of imagination and flair, with many more dotted around Vancouver Island.
The 'hood to hit:
Rock Bay
The who's who in local brews:
Within the Rock Bay area, which borders on downtown, there are four popular brewpubs within short walking distance of one another, including Swans Brewery, Canoe Brewpub, Moon Under Water Brewpub and Spinnakers Gastro Brewpub (a stone's throw away across the harbour). There are also a handful small craft breweries, each of which have a great tasting room, including Phillips Brewing & Malting, Vancouver Island Brewing, Driftwood Brewery and Hoyne Brewing Co.
Must gulp:
Mark in your diary:
Great Canadian Beer Festival — 8-9 September, 2017
Victoria Beer Week — March, 2018
Vancouver, British Columbia
As the home of Canadian craft beer (well, the first microbrewery anyway), Vancouver has long been tied to the art of small-batch brewing. Being geographically close to the US West Coast where the craft beer culture really began, coupled with the fact that the Pacific Northwest is also one of the best hop growing regions in North America, has meant that Vancouver has proved a fertile ground for the craft beer industry to blossom and thrive over the past 30 years. Today there are over 50 microbreweries scattered across VanCity, each with their own vibe and specialties.
The 'hood to hit:
East Vancouver
The who's who in local brews:
At present, the industrial East Vancouver neighbourhood has 14 (soon to be 15) establishments that produce craft beer, cider and spirits (that's 12 breweries, one distillery and one cider house), all within a 15-minute bike ride of each other. As Aaron Jonckheere from Strange Fellows Brewing (one of the East Van mainstays) explains, "the area has been dubbed Yeast Vancouver by locals for its abundance of amazing places to bend an elbow."
Clark Drive is the main vein of this brewing hotbed, home to some of the city's most reputable names including Powell Street Craft Brewery, Callister Brewing Company, Strange Fellows Brewing, Luppolo Brewing Co., and Storm Brewing. Then a few blocks west of Clark is Main Street, thick with memorable eateries, tempting boutiques and, you guessed, even more breweries and tasting rooms. Make sure Brassneck Brewery and 33 Acres Brewing Company are at the top of your to-taste list.
Alternatively, sample some of the city's greatest brews in one place at the Alibi Room in Gastown, Vancouver, with over 50 beers on tap.
Must gulp:
Mark in your diary:

Vancouver Craft Beer Week festival, late May 2018
East Vancouver Hop Circuit, April 2018
Otherwise, experience the new BC Ale Trail any time of year
Montreal, Quebec
With Montreal arguably the most European city in all of North America, it comes as little surprise that this major Quebec city is a hotbed for incredible food and, to match, craft beer. The cosmopolitan city's first microbrewery, Le Cheval Blanc, opened doors back in 1987, cementing it as a local institution to this day. Since then, the Montreal craft beer scene has progressively beefed up to include a bevy of sleek new bars, expansive brewpubs, and at least one microbrewery in almost every neighourhood. As Daniel Essiambre from Montreal's popular Broue Pub Brouhaha explains, "consumers are now aware of what a quality beer should be like. They now realise that beer can be as sophisticated and complex as wine."
The 'hood to hit:

Rosemont–La Petite-Patrie
The who's who in local brews:

The Rosemont–La Petite-Patrie borough of Montreal, situated in the centre-east of the city, is packed with noteworthy breweries, brewpubs, beer bars, tasting rooms and bottle shops. "The opening of the MaBrasserie brewing cooperative a couple years ago also added a lot to the scene," adds Essiambre. Among the other household names to add to any beer-drinking endeavour are Essiambre's own Brouhaha, Vices & Versa, Isle de Garde Brasserie, Bar Le Vestiaire, and Brasserie Harricana.
Must gulp:
Toronto, Ontario
While Toronto was slow to jump on the craft beer bandwagon thanks to Ontario's complex distribution laws, it's since made up for lost time with a highly adaptive beer scene that gives its West Coast counterparts a run for their money.
"Five years ago, the craft beer scene was barely existent here," says Jason Fisher, owner of one of the city's very first microbreweries, Indie Alehouse. With beer distribution largely controlled by two major brewers, the craft market remained suppressed until 2012, when local institution, Bellwoods Brewery, opened for business. Today, 50-odd breweries now call Toronto home.
"We basically caught up on 20 years' worth of craft beer evolution in North America in five years," adds Fisher. "We had a success model to follow so slow trends like barrel-aged sour beers appeared within three years. We still have a lot of catching up to do, but we can do it fast."
The 'hood to hit:
The Junction
The who's who in local brews:
Ironically designated a dry area for decades, the Junction, situated in Toronto's west, is quickly becoming the city's go-to destination for a day of brewery hopping.
With seven breweries and counting, some of the city's most reputable craft beer creators are dotted around the neighbourhood, including Bellwoods Brewery (the first of Toronto's new wave of breweries), Rainhard Brewing Co., Halo Brewery, Indie Alehouse, and Bandit Brewery.
Or if you fancy a break between brews, the Junction also boasts a burgeoning food scene, many galleries, and some of the best boutique shopping around. As Fisher puts it, "most stores around the Junction are independent owner-operator shops, unlike Downtown where you can find the same big name stores you'll find anywhere else in the world."
Must gulp:
Discover more about Canada:
– Nature vs Media: is Canada's wilderness being threatened by Instagram?
– 6 news stories that will make you say 'Oh Canada!'
LEAVE YOUR COMMENT