Canada road trips: the most picturesque routes to take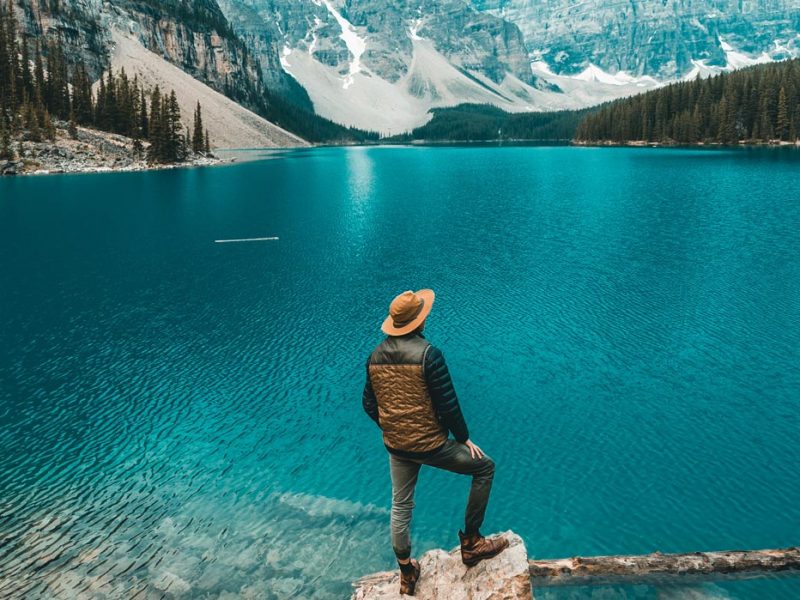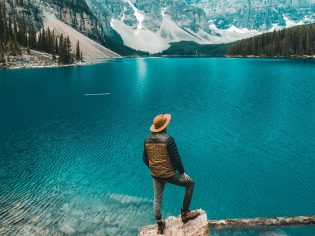 What do you get when roads run across some of the world's most spectacular landscapes in incredibly isolated locations? You get the 8 best Canadian road trips you have never heard of; a series of once-in-a-lifetime adventures that reveal majestic wildlife and pristine scenery.
Dempster Highway, Yukon and Northwest Territories
Starting near the former gold-rush hub of Dawson City, Yukon, the Dempster Highway winds 730 gravelly kilometres to the town of Inuvik, NWT, which is set spectacularly on the wildlife-rich delta of the mighty Mackenzie River. For the full experience read our story – The Arctic Circle road trip; doing the Dempster Highway.
Along the way it crosses the Arctic Circle, passes the jagged peaks and moss-carpeted valleys of Tombstone Territorial Park (explore the park by helicopter if you have time), and bisects enormous tracts of tundra that are home to moose, caribou and grizzly bears, to name just a few awe-inspiring species.
If all this doesn't make the miles melt away, the highway is also an essential lifeline for remote northern communities where fascinating First Nations customs are still practised as they have been for centuries.
Chemin du Roy, Quebec
When the Chemin du Roy was completed in 1737, it was the New World's longest road north of Mexico.
Fast-forward nearly three centuries, and the route is as vital as ever. Running for 280 kilometres along the north shore of the St. Lawrence River, the 'King's Road' connects Quebec's two largest cities – Montreal and Quebec City, both of which are bucket-list staples – while revealing a wealth of history, nature and scenery.
There's the Lac Saint-Pierre World Biosphere Reserve, where a beach-strewn shoreline and wildlife-filled wetlands look out onto islands teeming with graceful herons.
Cliff-top villages such as Deschambault and Cap-Santé are home to historic stone churches and mills that now contain upscale inns, restaurants and artisans' studios.
Then there's the halfway point, the city of Trois Rivières, which hosts more than 20 annual festivals covering everything from dance and poetry to cuisine and the visual arts.
Alaska Highway, B.C. and Yukon
Constructed during World War II to connect the United States to Alaska, the 2,232-kilometre route runs through British Columbia and Yukon in truly spectacular fashion. Follow our own RV adventure to Chicken and along the Alaskan highway.
Adventurous drivers will marvel at a pristine landscape teeming with majestic wildlife such as moose, elk, grizzly bears and bighorn sheep.
Then there's the jaw-dropping mountain scenery, with many provincial and territorial parks providing opportunities to soak in hot springs, swim in pristine lakes, marvel at misty waterfalls and admire landmarks such as Kiskatinaw Bridge, the longest curved-wood span in North America.
Speaking of manmade diversions, settlements such as Dawson Creek, Fort St. John, Watson Lake, Fort Nelson, and the Yukon capital of Whitehorse provide creature comforts and lively culture that's often rooted in First Nations traditions and Canada's gold-rush past.
The highway enters its namesake state as it nears its final destination of Delta Junction, but not before skirting Kluane National Park, a World Heritage Site and home to Mount Logan, Canada's tallest peak (read about seeing it by air here).
Grand Algoma Drive, Ontario
For a taste of Ontario cottage country's wild side, this 600-kilometre loop combines the dramatic eastern shores of Lake Superior, the largest of the Great Lakes, with the striking vistas of Highway 129.
You'll head north out of Sault Ste. Marie into the wilderness that famously inspired the Group of Seven painters' collective. Signs of civilisation are soon replaced by rocky headlands and verdant forests that blaze with colour come autumn.
After passing through the vast and spectacular Lake Superior Provincial Park – and stopping for a beach break at Agawa Bay or MacGregor Cove – you'll turn onto Highway 101 and roll through the town of Wawa, home of the country's tallest Canada goose statue.
Innumerable lakes and zero gas stations later, the 101 turns into 'the Tail of the Dragon', as Highway 129 is known among motorists.
This thrilling ride twists and turns past five remote provincial parks before reconnecting with the Trans-Canada Highway.
The Viking Trail, Newfoundland
After branching off the Trans-Canada Highway 60 kilometres east of Corner Brook, the Viking Trail (aka Route 430) wastes no time in blowing your mind.
First, there's Gros Morne National Park, where the Long Range culminates in the park's namesake peak (read more about exploring the park here).
Veer off the route for a boat tour of Western Brook Pond, a spectacular fjord cut off from the ocean, and admire 350-metre-high Pissing Mare Falls, amongst the loftiest cascades in eastern North America.
Continue north along the dramatic coastline until you reach L'Anse aux Meadows, the World Heritage site that gave the Viking Trail its name (more about the Viking trail here).
This archaeological treasure represents the first known evidence of a European presence in the Americas.
It was here that a Viking expedition from Greenland built a small encampment of timber-and-sod buildings more than 1,000 years ago.
Today, visitors can explore the camp's meticulously excavated remains while costumed interpreters explain the significance of artifacts and retell the evocative sagas of the times.
Dinosaur Trail, Alberta
Starting from Calgary, this 400-kilometre route explores the otherworldly prairie badlands that are famous for their dinosaur fossils.
Starting in Calgary, where you can whet your appetite at the Calgary Zoo's Prehistoric Park exhibit, you'll drive 140 kilometres east, past the aptly named Horseshoe Canyon scenic viewpoint, to the town of Drumheller.
Here you'll find the World's Largest Dinosaur statue; it's so big, you can climb up and peer out from its jaws for a sweeping view of the dramatically eroded badlands terrain.
Next, head north-west on Highway 838 – the officially designated Dinosaur Trail – to the Royal Tyrrell Museum, one of the world's foremost paleontological museums where you can admire dozens of skeletons from the Jurassic and Cretaceous periods.
From here, you'll cruise across the prairie to Dinosaur Provincial Park, where the badlands yield some of the richest dinosaur deposits in the world.
More than 40 species have been discovered in this World Heritage Site – some by visitors simply scouring the ground – with 500-plus specimens displayed in museums around the world.
Cabot Trail, Nova Scotia
A third of this 300-kilometre route on Cape Breton Island winds through Cape Breton Highlands National Park, where stunning views of the churning Atlantic Ocean, waterfalls, wildflower-filled meadows and the preserve's rugged namesake peaks lure visitors out of their cars.
Visit in fall, and the fiery foliage only adds to the jaw-dropping spectacle, while moose, black bears, coyotes, and bald eagles can be spotted year-round.
The region is also renowned for its fiddle-fuelled Acadian and Celtic music, with kitchen parties liable to break out at any moment.
These tuneful outbursts are especially spirited and numerous during the week-long Celtic Colours International Festival in early October, with concerts, art shows and seasonal banquets spread right across Cape Breton.
If it's the feel of soft sand between your toes that calls to you, you won't want to miss the shapely dunes of Pomquet Beach Provincial Park.
Then there's the inimitable scent of that salty sea air. You're sure to get a face full of it while paddling a kayak, steering a sailboat, or embarking on one of the region's many whale-watching cruises.
Where there's sea air there's seafood.
The dozens of eateries along the Cabot Trail are best known for serving lobster and snow crab, with options ranging from roadside diners to fine-dining restaurants.
The common theme is freshness: ask locals when the catch of the day came in, and they'll probably give you a time, not a date.
Icefields Parkway, Alberta
Likewise, there's an even better chance you'll have heard of this breathtaking 230-kilometre highway connecting Banff and Jasper, two of Canada's best-known national parks. But it just feels wrong to leave it off any list of spectacular Canadian road trips (don't forget to check out our Ultimate Jasper Ski guide and Ultimate Banff Ski Guide).
Gazing out your car window, you'll see Crowfoot Glacier sprawl across the flank of its namesake peak. Within minutes, Peyto Lake will shimmer into view, languishing below Bow Summit, the parkway's highest point.
Then there's the Weeping Wall, where frozen meltwater from Cirrus Mountain decorates a towering cliff face. In short, it seems like a scenic rest stop or lookout awaits you around every turn.
And to cap it all off there's the Athabasca Glacier, a six-kilometre-long ice sheet flowing out of the city-sized Columbia Icefield, where you can swap your rented ride for a tractor-tired Terra Bus.
Starting from the Icefields Interpretive Centre, the 56-passenger coaches lumber up the glacier, stopping to let visitors step out onto the ice and take in views that only experienced mountain climbers could safely appreciate otherwise.
A few minutes further north you'll find the Glacier Skywalk, an audacious cantilevered structure that juts out from cliffs lining the parkway and affords prime views of the waterfall-lined Sunwapta Valley, Snow Dome peak and Mount Andromeda.
If these vistas don't grab your attention, you simply need to look down; the Skywalk's floor is made of transparent glass, which makes it seem like you're stepping into thin air.
Highway adventures
For more on road-trip adventures in Canada, check out these reads below:
LEAVE YOUR COMMENT