48 long, hot summer hours in Whitehorse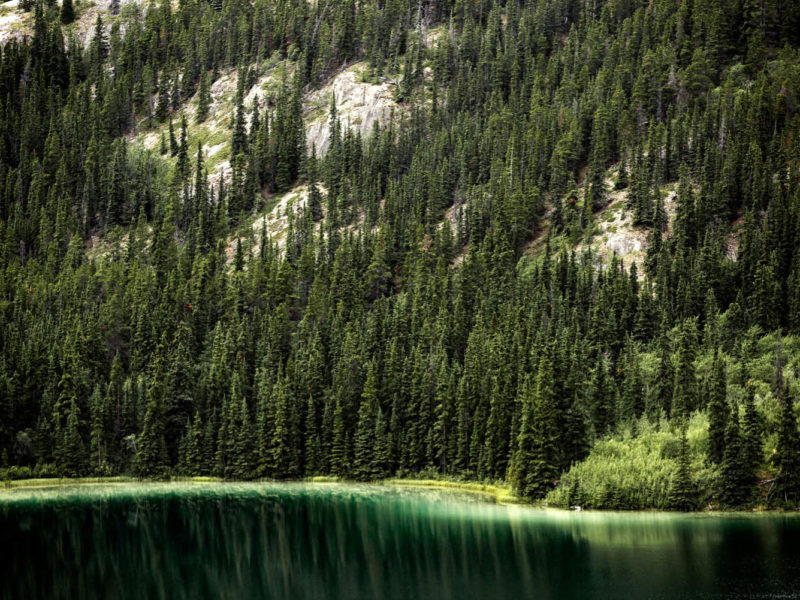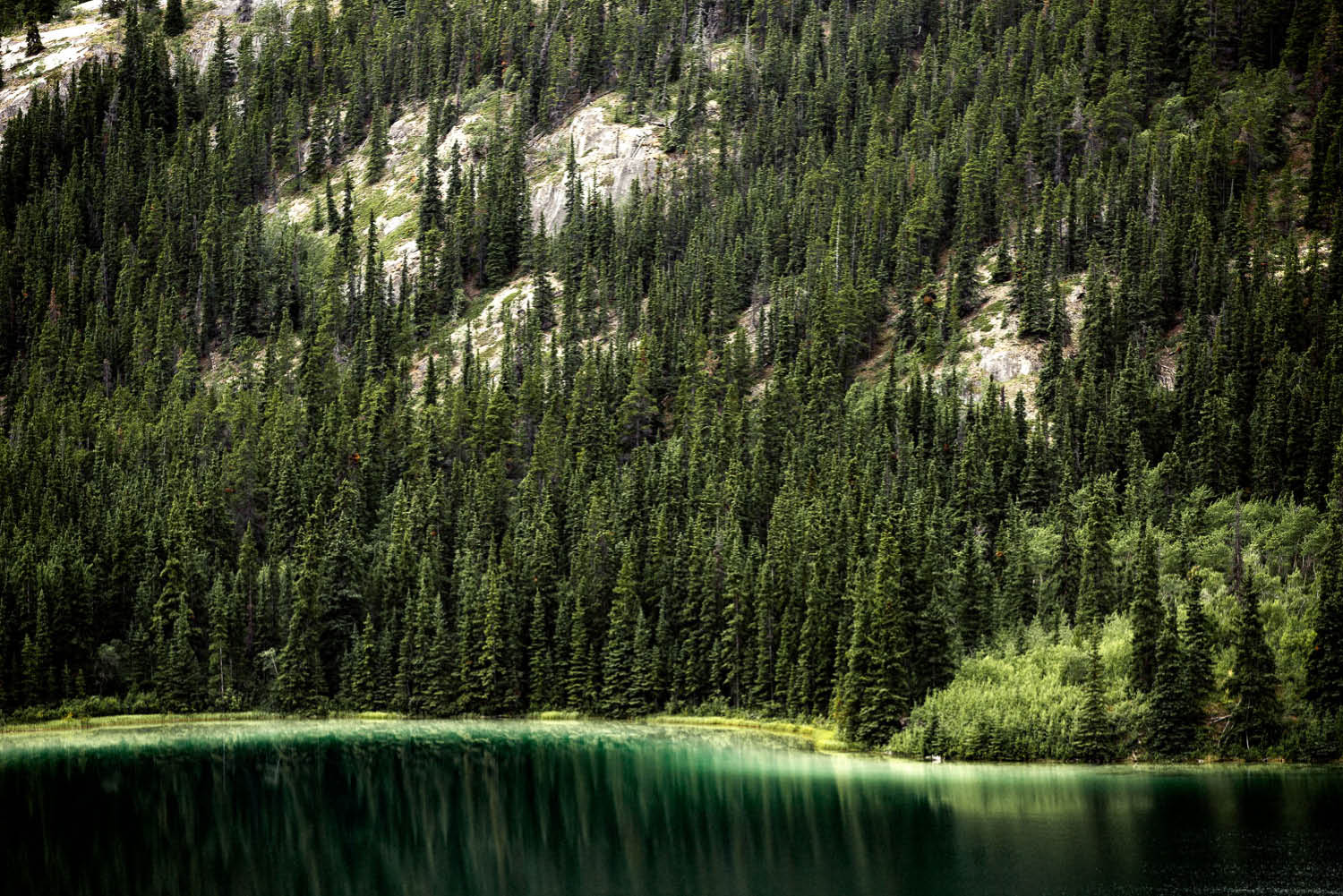 If you're thinking of heading off on that grand Yukon road trip straight after you land in Whitehorse, Steve Madgwick has one word of advice for you: don't.
From hot springs to canoe adventures, here's how and why you should spend a couple of days in Yukon's enigmatic capital.
For the 25 per cent of Yukoners who don't actually live in their capital city, Whitehorse is a Big City mentioned in the same sentence as Toronto or New York. For the record, thankfully, Whitehorse is nothing like these places or indeed any other capital city on Earth. Whitehorse, like the Yukon itself, is its own animal.
On the banks of the Yukon River, one of the former stopover for Klondike's Gold Rush stampeders is inevitably where you will start your big road trip, a hint of what's to come out in the wilderness of this huge territory. But it's not a land-and-get-outta-here kind of stopover.
Whitehorse comes alive during the long days of the short far-northern summer. And unlike many a capital city, the big sky adventures begin right at the city's limits, in whichever direction you care to drive. Jump onboard for two days of the best of Whitehorse and its surrounds.
DAY 1: Getting to know you
Whitehorse: a first-timer's guide
The Yukon is a place you need to ease into – inevitably it's not like where you're from, wherever that is. If this is your first stop on a greater Yukon road trip, head straight to the Visitor Information Centre (on Hanson Street) to milk them for any tips you can get; the staff are so helpful that they stop just short of offering to drive you places. Also, plan in a few hours to shop for essential supplies in the numerous downtown supermarkets and outdoor stores because, as a rule, prices swell and supply evaporates the further you drive from the capital.
To get your Whitehorse bearings, take a stroll around the compact CBD (most of the city's museums and attractions are walking distance from the information centre). For a crash course in Yukon's pioneer culture and history, which will help you appreciate this remote territory's philosophy, head to MacBride Museum, where you can try your hand at gold panning, and then wander down to (or book a tour of) historic sternwheeler SS Klondike.
For an introduction to one of Yukon's First Nations cultures, spend an hour browsing the totem poles, headdresses and artefacts at the riverside Kwanlin Dun Cultural Centre. The enthusiastic cultural students are happy to field all your dumb questions and also bring to life tales such as the 'grandmother moon'; a metaphor about Aboriginal women's extraordinary connection to their grandmothers already in the spirit world.
Walk with the animals: Yukon Wildlife Preserve
Driving around the Yukon's wild, wide landscape, you'll come into contact (hopefully not literally) with an array of Arctic and sub-Arctic beasts, many of which you've probably only seen in cartoons, from beavers to the Star Wars-esque muskoxen. Thirteen of these mammals can be found in 700 lush acres of open-range Yukon Wildlife Preserve, 25 minutes' drive north of downtown. This slice of arctic and boreal ecology writ large gives its bison, moose and huge maze-antlered woodland caribou plenty of room to graze and wander.
There are daily 90-minute bus tours around the preserve, but if you're able, we recommend to walk around the mostly flat five-kilometre figure-eight to give you more time with the chirping birds and humming bees of the great outdoors. (There is one steep hill where ghost-white mountain goats, technically mountain antelope, reside.) Don't expect to see bears here, but hearing the metallic purr of the wondrous Canada lynx (which you're unlikely to see out on the road) is worth the modest admission price alone ($22). Strangely, each enclosure here seems to come with its own unofficial guardian squirrel.
A Fairtrade surprise: Bean North
Less than a kilometre up the dirt road, among a shady wooded area, down a diminutive dirt driveway, you'll stumble upon one of the biggest surprises around Whitehorse: The Bean North Coffee Roasting Company. Inside the cute wooden cottage, which is ringed by a patio and grassy area, you can order a genuinely organic, genuinely Fairtrade, genuinely locally roasted coffee, which is so, so much better than the truck-stop coffee you'll find many places in the north. Head roaster Bruce MacDonald does his thing on site every Monday and Wednesday, just like he's been doing for the past 14 years.
Match your coffee or Friendship Organics wild blueberry tea with whichever homemade sweet takes your fancy – perhaps a 'beautiful butter tart' or a 'luscious lemon square' – then treat yourself to something from the gift shop, perhaps a piece of colourful ceramic jewellery by local Lisa Merchant.
A pre-adventure soak: Takhini Hot Pools
Jet lag still lagging? Fortuitously, barely a half-kilometre further down the road from Bean North is gravity-fed Takhini Hot Pools. Choose between the warm or really warm pools (36° and 42° Celsius) and settle into the calcium-, magnesium- and iron-rich water, which apparently works a treat on most mild skin ailments. The water is so mineral-rich that it exudes a reddish hue (even though it's flushed out daily), but unlike some thermal springs it's pretty much odourless.
The bucolic building and covered walkway leading into the pine-fringed pools exudes a toy-train-town vibe. Long before there was any structure on the charming site, the people of the Ta'an nation used these waters to heal and chillax. In February (open all year around) feel free to take part in the Hair Freezing Contest while warming yourself in the pools, with prizes for the coolest (pun intended) follicular shapes (apparently it takes 10 to 15 minutes for wet hair to freeze solid).
Fresh air before dinner: Miles Canyon
There are few more picturesque stretches of the Yukon River than at Miles Canyon, where ridiculously azure water funnels through a narrow rock chute, only 10 minutes' drive south of Whitehorse. Wander over Robert Lowe Bridge into the forested walking trails as part of the five-kilometre loop from the visitor centre if you've got the energy. Spot the migrating salmon on Whitehorse Fishladder on the eastern bank; apparently the world's longest wooden 'fishway' (which helps the salmon negotiate a dam to reach their spawning grounds).
A huge taste of the Yukon: Klondike Rib & Salmon
"Worth its 'wait' in gold" and "customer parking only signs" above wooden benches on the pavement outside Klondike Rib & Salmon are a clue to just how popular this place is. And, yes, it does get busy, and, yes, you may have to line up. But it's worth braving the bustle here for its hearty spread of northern food, especially fresh ocean fish. Try the Arctic char, with braised fennel and dill, or the house ribs topped with two divine maple-BBQ salmon skewers (each is a day's worth of food in one sitting). Plus the peppy service keeps the tables turning over.
Originally opened as a tent bakery, Klondike Rib & Salmon claims to be Yukon's oldest building (well, two buildings), where ramshackle chic meets lashings of kitschy frontier trinkets. Overall, it's probably Whitehorse's best dining experience.
DAY 2: Time to explore
Breakfast like the local (hipsters) do: Baked Cafe & Bakery
You've got a big day in store, including an afternoon's mini road trip, so fill up at local fave Baked Cafe & Bakery. While you're in line for the quality espresso, choose your treat du jour; perhaps the cranberry coconut spelt scone or one or two butter cookies. Baked's big-city ambience is cool, calm and collected inside, but take a street-side table if the weather's on your side because outdoors is where it's at in the Yukon summer.
A current-assisted paddle: Canoe the colossal Yuko
The mighty Yukon River courses with gusto all summer long, a sublime reason to grab your partner and go with that almighty flow. At the north end of town, Kanoe People offers self-guided half-day trips straight downstream, where you'll barely need to raise a sweat. There are no forks in the river or rapids to negotiate as you float 24 kilometres down to Takhini River Bridge, where the Kanoe People will be on hand to retrieve you for the drive back to Whitehorse. Apart from the hydro-powered serenity, expect to see plenty of eagles along the way on your three- to four-hour odyssey.
Natural breaks: Emerald Lake and Carcross Desert
Jump in the RV for the 50-minute scenic road trip south along the Klondike Highway to Carcross, Whitehorse's lake-side retreat. Along the way, there are two unmissable stops (literally and figuratively). Number one: it's mandatory to take a selfie or three at Yukon's signature aqua lake, the radiant Emerald Lake, 60 kilometres from Whitehorse.
Then, a few kilometres outside Carcross, you'll rub your eyes and wonder if you've taken a monumental wrong turn when the "world's smallest" desert suddenly engulfs the green. Carcross Desert (although it's too cold here for it to be an actual desert) is the remains of an ancient lake (its layers of sand and silt were trapped in glaciers), one of only a handful of dune systems in north-western North America. Manoeuvre yourself into the right position for that one-off snap of an unlikely trilogy: sand, pines and snow-capped mountain.
Shopping or mountain biking: Carcross
Dust off your credit card, because Carcross (formerly Caribou Crossing) is Yukon's souvenir and keepsake capital, thanks in part to it being the last stop on the White Pass scenic train journey from Skagway, Alaska. Decorated in the vivid livery of the Tagish First Nations people, the huts of Carcross Commons host varied artisans purveying everything from folk art to glassware. Check out goldsmith Shelley MacDonald's nook for royal-approved earrings (Kate Middleton wore a pair when she toured Canada).
Otherwise, the cute town is a Gold Rush snapshot, from the SS Tutshi memorial (which springs up out of the burned-out paddlesteamer's hull) to purportedly the oldest still-working general store in the north. At Skookum Jim Friendship Centre, learn how the local First Nations legend sparked the Klondike Gold Rush after simply bending over for a drink of water.
Above town, Montana Mountain offers some of the best mountain biking trails around (you can hire a bike from Carcross Commons). The fast, flowy berms and rollers of the Alaska Dinner trail (0.9 kilometres) are challenging without being Red Bull-extreme. (PS: befriend locals shuttling their friends uphill in their pick-up trucks if you don't fancy too much strenuous peddling.)
Party like a Yukoner: Dirty Northern Public House
See how young and free-spirited Yukoners make the most of their elongated summer evenings at Dirty Northern Public House. Aside from its energetic atmosphere and tempestuous tunes, it's also a solid choice for 'local' pub grub, such as a bison burger or the Dirty Favourite pizza, featuring elk salami, truffle oil and gruyere. Get here early because it fills up (and there's a five-buck cover charge later on). It's definitely the pick of Whitehorse's rather limited pubs and nightspots, an excellent spot to check out what's en vogue and to meet the characters of this wonderfully wild territory.
MORE…
Attention RV-ers – heading north?
If you're driving northward out of Whitehorse on the beginning of your road trip adventure and looking for a place to park the RV for the night, head to Fox Lake campground, one of the most picturesque campgrounds in all of Canada. It's less than an hour outside the city on the Klondike Highway, has generous RV-friendly sites, a boat ramp, free firewood and is on the shores of mirrored Fox Lake. ($12 a night, no 'plug-in' or dump stations.)




LEAVE YOUR COMMENT