Three wild reasons Kluane is Canada's Yellowstone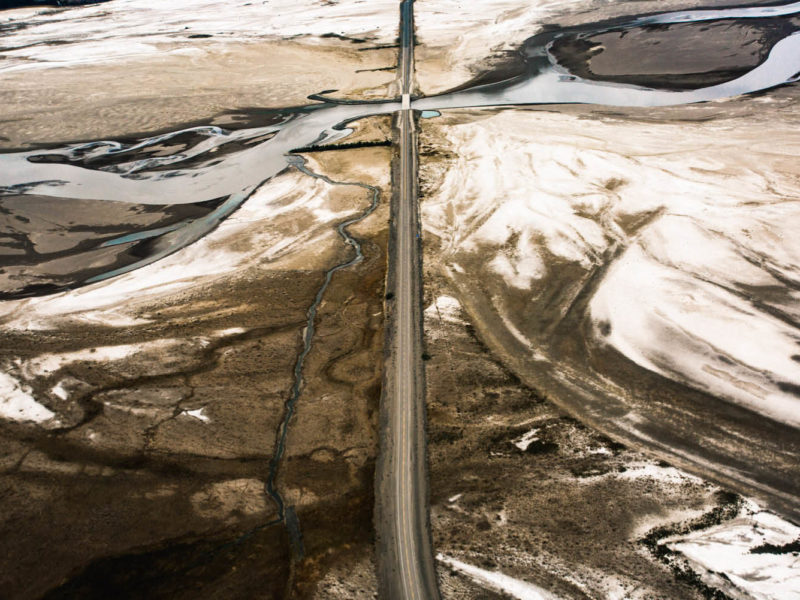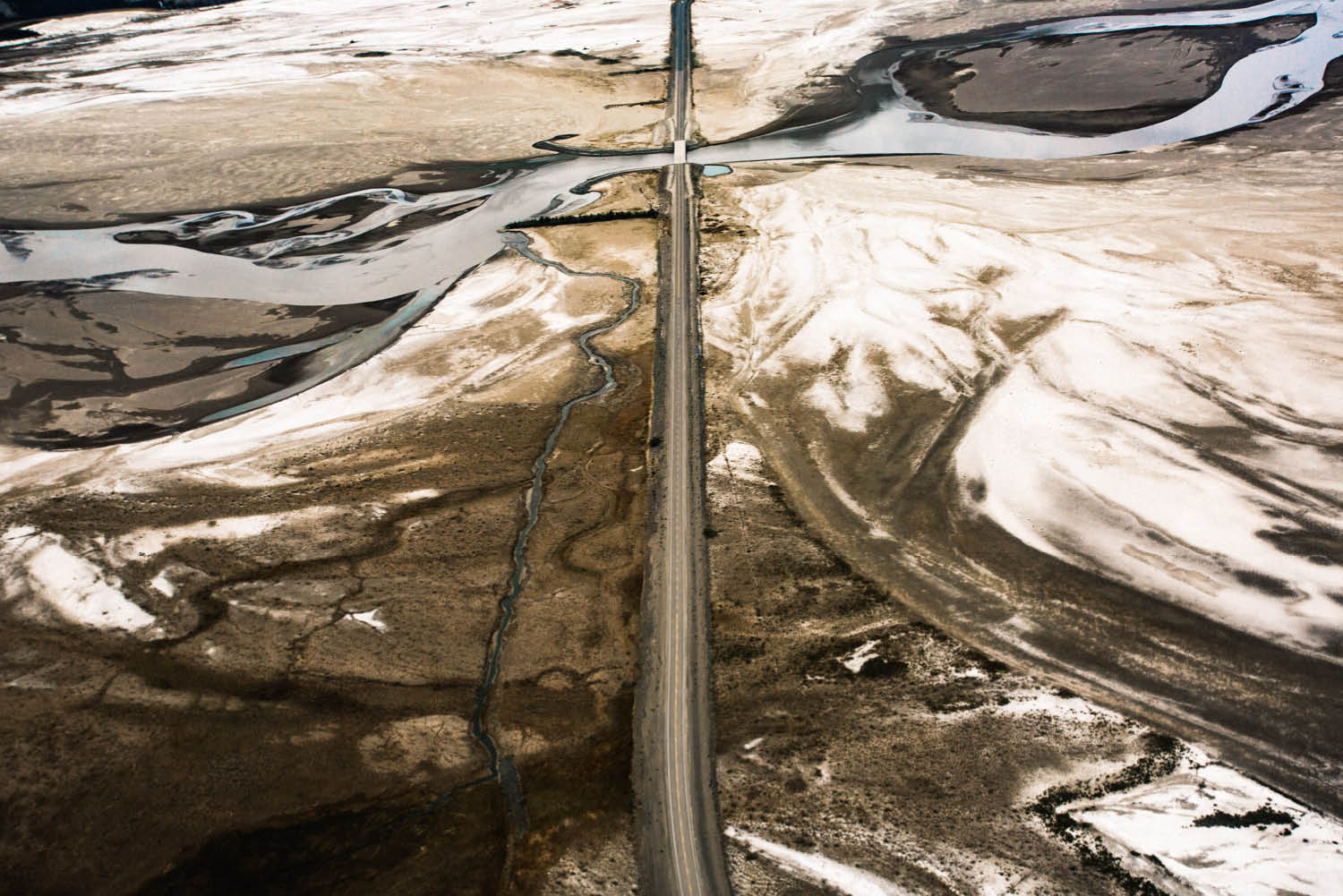 This little-known national park may not be on your radar now, but you'll be hard-pressed to wipe it from your memory later.
Here's why Kluane National Park could very well trump its famous American counterpart. Writes Steve Madgwick.
Quick quiz: name Canada's tallest mountain? Bonus point if you can name the range that it's in (clue: it hosts all of Canada's 18 highest mountains).
If you guessed somewhere in the Rocky Mountains, around Alberta or BC, well… don't feel too bad, you're only a couple of thousand kilometres off the mark. For those of you who haven't Googled it yet, the answer is Mount Logan, which at 5959 metres protrudes 64 metres higher than fabled Kilimanjaro. The bonus-point answer? St Elias Mountains, which straddle the south-west corner of the Yukon, spilling over into Alaska.
The touchstone for this festival of massifs is Kluane National Park [pronounced Kloo-ah-nay], which is part of one of the largest UNESCO World Heritage Site on Earth. Although this is just a couple of hours' drive from Yukon's capital, Whitehorse, you can always find a piece of the humungous landscape all for yourself, even in the gloriously long summer days of the Yukon's peak road-trip season.
Here are three reasons why we think Kluane can not only live up to the much-celebrated Yellowstone National Park, but just about any other national park you dare to name.
1. Because you can fly into a land of glaciers…
The view from the diminutive settlements that squat along the Alaska Highway under the mountains of Kluane National Park's eastern borders is unmistakably grand. But, ironically, these very mountains hide something far greater than little towns with forlorn names like Destruction Bay: one of the world's most extensive and exquisite gathering of glaciers. Unless you're a mountaineer with uncommon skills, however, the only real way to appreciate the scope of this secret ice kingdom is by plane.
Icefield Discovery's itty-biddy (4 passengers) Helio Couriers are one of the most manoeuvrable small planes around, perfect for alpine flying, and also nimble enough to land high up on the glaciers, letting you walk and explore where few humans ever will (weather permitting). The 'flightseeing' highlights start the second you lift off the rudimentary runway on the banks of Kluane Lake. Down low, at the chaos of the glacier's terminus, deep aqua and white ice fingers kneed deeply into the mud and dark rock. The valley soon opens up as you shadow the 70-kilometre Kaskawulsh Glacier, five kilometres wide in some places and between 700 and 1200 metres thick.
Kaskawulsh's extensive icy blue paths are divided by ultra-defined medial moraines (the rubble where two glaciers meet), which, from high up, make them look like a massive natural highway. And this is just one of the around 2000 glaciers in the area whose meltwater rivulets and waterfalls flow down into the valleys of both Canada and Alaska. If the clouds are kind, you'll get to meet St Elias's A-Team: the likes of Mt Kennedy and, fingers crossed, the biggest Canadian around, Mt Logan.
At first the glacial valleys looks predominately grey and white, but as the flight progresses the intense sunlight blasts back an unlikely array of colours: purples, oranges and steel greys. The deep blue pools atop the glaciers are almost too vivid to comprehend.
2. Because the hiking and wildlife here are in a league of their own…
Kluane National Park covers a landmass about the size of Wales, with a variety and scope of trails that will overwhelm the average hiker with choice, from lake-skirting strolls to high-alpine super-treks.
For the casual hiker seeking an easy but incredible pay-off, there are relative dawdles like Soldier's Summit, which offers a sublime aspect of this area's crown jewel, Kluane Lake, in less than an hour. The Yukon's largest lake is right up there with Alberta's Lake Louise for majesty. In the early evening, dust blows down off the glaciers and hangs in the valley air like a mist. It makes for a spectacularly spectral sunset selfie or two.
The 10-kilometre Sheep Creek Trail is an invigorating medium-intensity hike on which to get your boots dirty. The winding trail rises 1500 metres above the lake on its way to the altitudinous territory of the rare dall sheep (this is one of the only places in the world where you can commonly see them).
Head to lakeside Tachäl Dhäl (Sheep Mountain) Visitor Centre first for at least of couple of reasons. Number one: if you don't feel like the hike, you can catch a glimpse of the sheep on the high ridges through one of the centre's telescopes (no coins needed). And, number two: to get information on where the grizzlies are, because this place is bear-spotting heaven. (Watch the 'bear aware' video at the centre before you set off.)
If you're a superhuman, the Parks Canada officers can suggest multi-day hikes to match your fitness and ambition, taking you as high as you want to go, onto the cusp of the glaciers, where it's possible you'll happen across a lynx, wolverine or one of the cavalcade of other critters in this wildlife-wealthy ark. There are plenty of more leisurely walking adventures below the behemoths of St Elias Mountains too, such as along the shoreline of Kathleen Lake (or you can canoe in its gentle waters).
For a change of pace, explore nearby ghost town Silver City. Some of the thick log-framed buildings of the former 1900s trading post still stand tall against the advancing forest, as if a lick of paint will bring them back to life. In others, elfin door frames and splintered roofs are all that remain. A rusting pick-up truck is a reminder that the town briefly resurged during construction of the Alaska Highway; its wooden tray more intact than its steel fenders which are on the way back to where they came from.
3. Because there are plenty of off-the-grid log cabins options like this one…
"No rush, just sit and watch the mountains grow," says Brent Liddle, whose specialises in slowing people down. Brent and his partner, Wenda Lythgoe, own off-the-grid The Cabin B&B in Kluane's southern reaches, just up Haines Road from the Alaskan border. Despite its singular-sounding name, the B&B comprises five log cabins dotted around a wonderful wooded acreage looking straight up at the St Elias behemoths.
The couple are self-confessed cabin hoarders, inspired by a trip around New Zealand's South Island 20 years ago. Apart from the five available for rent, there is also a couple more 'project cabins' on site. Each cottage, named after some of the national park's stand-out natural wonders, varies in size, style and vintage, but all sport mountain views and porches from where to enjoy them. Some were built on the property, while others were "dragged here". Inside, furniture has been custom-made to jigsaw into the one-off spaces.
Life off-grid in Yukon can be simple, slow, subtle and satisfying, once you attune. Each cabin gets the basics: propane-powered heaters and lights, and modest kitchenettes. And you have to wind your way along a little track through the trees to use the shared showers, to grill some local fish over the communal campfire, and to graze on Wenda's hearty and healthy breakfasts at sun-up (her muffins are to die for).
Despite Brent's opening serve, the ex-Parks Canada guide and naturalist can offer you plenty more than to just watch the mountains grow. What could be better than a challenging guided hike up to the pinnacle of King's Throne Mountain in the morning only to retire on the deck of the King's Throne cabin to view your conquest as the late evening sun sets? Not much, that's what.
More: Kluane's capital
Haines Junction is Kluane National Park's de facto capital, with most services you should need on a road trip, including the extremely well-resourced Haines Junction Visitor Information Centre (about 70 kilometres from Tachäl Dhäl Visitor Centre, where there are few facilities and no shops). The pick of places to eat in Haines is Village Bakery, for its light breakfast burrito, decent cups of coffee, sweet treats including its espresso squares, reliable wi-fi, and weekend 'salmon bake' dinners accompanied by live music. It may be the fourth-largest settlement in Yukon, but with only 800 people in town don't expect a bustling metropolis.



LEAVE YOUR COMMENT