Forget moose, you're in Sasquatch country on this road trip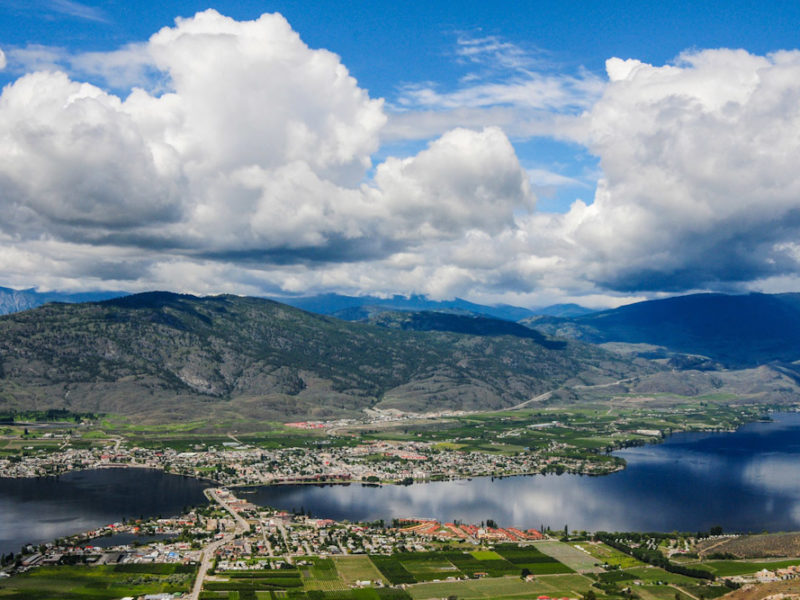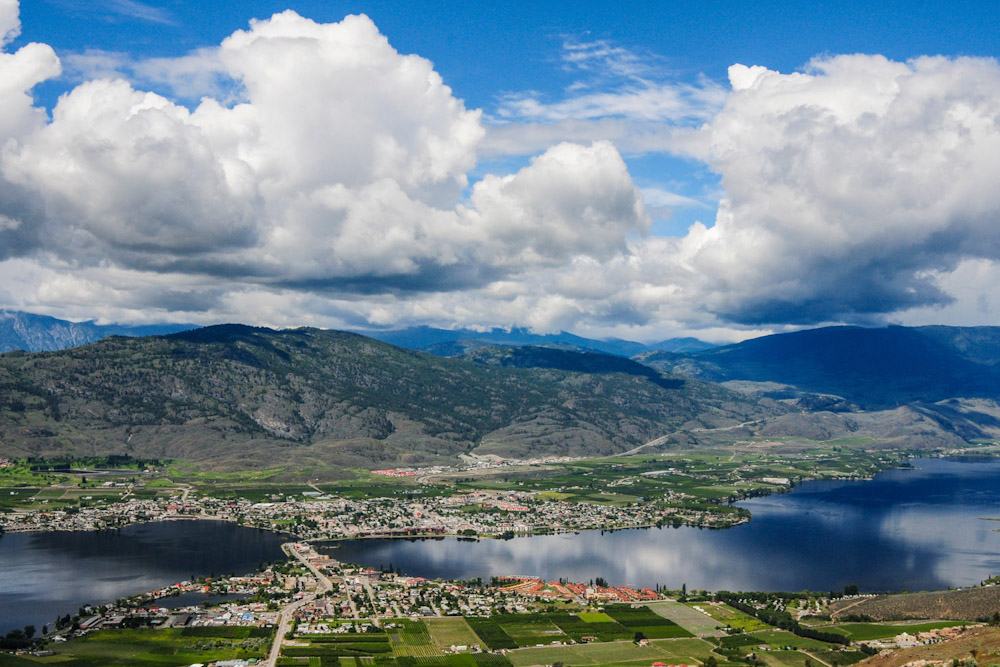 Rattlesnakes, great wines, and a desert? Discover what's at the end of an ear-popping drive into the mountains from Vancouver to the Okanagan Valley on Canada's most surprising road trip. By Nikki Bayley
I wanted to visit the Okanagan about three seconds after I had my first taste of wine from the region.
Reading more about this Canadian geographical curiosity, I discovered that it boasts a 'semi-arid desert' complete with rattlesnakes and cacti, beautiful vast lakes – and plenty of grapevines.
It's around a five-hour drive from seaside Vancouver to the desert of Osoyoos. Set off in the morning and by late afternoon you can be sipping glorious wine from Nk'Mip (pronounced 'ink-a-meep'), Canada's premier First Nations winery, on the sunny patio of the Spirit Ridge resort overlooking the lake and the vines.
The first 'wow' of your trip comes as you leave behind Vancouver's suburbs and cross the Port Mann Bridge, currently the second-longest in North America and one of the world's widest.
It's a 10-lane, cable-stayed whopper which comes served with a side of jaw-clanging mountain scenery.
It's the kind of manmade miracle that makes you grind your teeth with frustration if you're going solo and can't take your hands off the wheel, since it's so gloriously Instagrammable from every angle.
Vancouver has a well-deserved reputation for being a chef's paradise, and that's due in no small part to the produce that comes from the lush growing region of the Fraser Valley, 30 minutes or so beyond the bridge.
It's fun playing 'Guess the Crop' as you drive through the flatlands of the valley, with snow-capped mountains rising steeply each side.
Glossy cherries, plump tomatoes, juicy blueberries and the sweetest 'peaches and cream' bi-coloured corn you'll ever taste.
The fields are punctuated with positively Amish-looking scarlet and white barns, but bucking the trend – painted in blue – is the Krause Berry Farms and Estate Winery the ideal place for a pit-stop to pick your own healthy road trip snacks – with maybe a scoop or two of their farm-made ice-cream.
If you're not driving then book a fruit-wine tasting experience with the winery manager to sniff, swirl and sip their award-winning oaked apple and blackcurrant wines.
You may well need a gulp or two of berry wine to believe what lies an hour up the road.
Canada has a couple of bunyip-like creatures of legend such as the Ogopogo – a giant serpent who's said to live in the Okanagan Lake – and the Sasquatch who has been firmly embraced by the town of Harrison.
You'll spot carved wooden Sasquatch on the roadside as you drive into this pretty little bucket-and-spade lakeside resort town, and there are a few around town to pose with too.
If mythical forest apes are your thing, there's even a Sasquatch sightseeing outfit, who'll take you out in their UTV to try and spot the hairy beastie.
For those who are more into relaxing in hot springs than chasing monsters, Harrison has been renowned for their natural mineral springs for thousands of years by the local First Nations.
Now piped into elegant spa pools, you can soak up the healing benefits of the waters at the Hot Springs Resort.
If you decide to stay for the night, the attached hotel is equally fancy and there's an excellent German Black Forest restaurant in town which serves the best schnitzel this side of Berlin.
If some of the scenery looks a little familiar around here, it may be because you've seen it in the movies.
One of the most famous to be shot in the Hope area is the early '80s classic Rambo: First Blood.
If you care to mark the occasion, there is a gloriously tacky hand-painted 'Rambo' sign next to the Tourist Information office in the little town, where you can pop your head through to take a souvenir photo of your trip.
From Hope the road rises – and rises – to meet you along the aptly named Crowsnest Highway as you leave the valley and enter the Okanagan-Similkameen district.
This is the part of the drive where you get to lock both hands firmly on the wheel as what seems like a gentle curve in the two-lane highway usually turns out to be a brake-pumping corner.
At Allison Pass, the road climbs to an elevation of 1,342 metres and believe me when I say, pay attention to the road signs telling you to slow down.
Canadians are not fooling around with their hairpin bends or sheer drops.
These high mountain passes are also prone to alarmingly schizophrenic changes in weather conditions.
Once I left Hope shiny with freshly applied sunscreen, only to run into a blizzard of snowflakes half an hour later after slowing to a crawl to drive through zero-visibility fog.
But man, when that mist lifted, what a sight!
The road cuts through the EC Manning Provincial Park, a glorious 836 square kilometres of pristine rugged trails, alpine meadows, lakes and spreading riverbeds along the swooping valley floors.
If you visit in summer, you'll see a blaze of pink and purple alpine flowers growing wild as you drive by.
It's around this point you realise how far from civilisation, gas stations and – well, anything at all really – you are.
There's nothing here but the craggy sun-bleached cliffs along where the road was blasted through the mountains.
The rocks are sandy orange and sun-bleached stone with tenacious green firs clinging to the side.
Eagles glide overhead, their wings casting massive shadows on the road ahead and pine trees stand like paintbrushes in the ground on far-off peaks, their tips smoothly pointing to the sun.
But what goes up must come down, and it's a brake-riding 40-kilometre descent to the little town of Hedley before you do.
At its peak in the early 1900s, Hedley was at the heart of the British Columbian gold rush, with a thousand prospectors digging for gold.
Look up at the scarred cliffs and you'll see one of the world's most unusual mines built almost a kilometre above – not below – the ground on the side of Nickel Plate Mountain.
Nowadays Hedley is little more than a ghost town, aside from the Snaza'ist Discovery Centre for the local Similkameen First Nation, where you can find out about Hedley's other famous sight, its aboriginal pictographs painted hundreds of years ago in ochre on the rocks.
Have a look but don't touch – they're protected by law.
The last hour to Osoyoos is free-wheeling pleasure, watching the landscape shift into more arid territory, seeing the first cidery and winery tasting room signs, then past the first road-side fruit stands of Keremeos.
When the vast blue expanse of Osoyoos Lake hoves into view, ringed by rugged mountains with manicured vines spreading up from the shore, you know you're almost there.
Bears and beavers you expect from a Canadian adventure, but scorpions and rattlesnakes are a bit of a surprise.
Nonetheless, you'll spot warning signs for the slithery suckers as you drive into the which houses the Nk'Mip winery.
You can try and spot them out on the 50 kilometres of desert trails which back onto the Desert Cultural Centre, part of the resort's First Nations educational programme which also boasts a decent cinema and sculptures from acclaimed artist, Smoker Marchand.
Or you could reward yourself after the long drive and make a beeline for Nk'Mip's tasting room to try their Decanter gold medal-winning Qwam Qwmt Merlot, or terrifically sunny rosé.
Staying there:
When to go:
Osoyoos Oyster Festival: A unique celebration of wine and oysters in the desert.

Spring Wine Festival: Hosts a variety of fun events including a grand tasting with more than 250 local wines, and a grilled cheese and wine pairing night.

Harvest Season: At the end of September, it is always an exciting time to visit the wineries.

Winter in Wine Country Festival: Make the most of wine and winter with illuminated vines.
Planning on a tasting trip to Canada? here's another read you may be interested in: Oh Canada, give me your wine!
LEAVE YOUR COMMENT