Feel the rhythm at Montréal's International Jazz Festival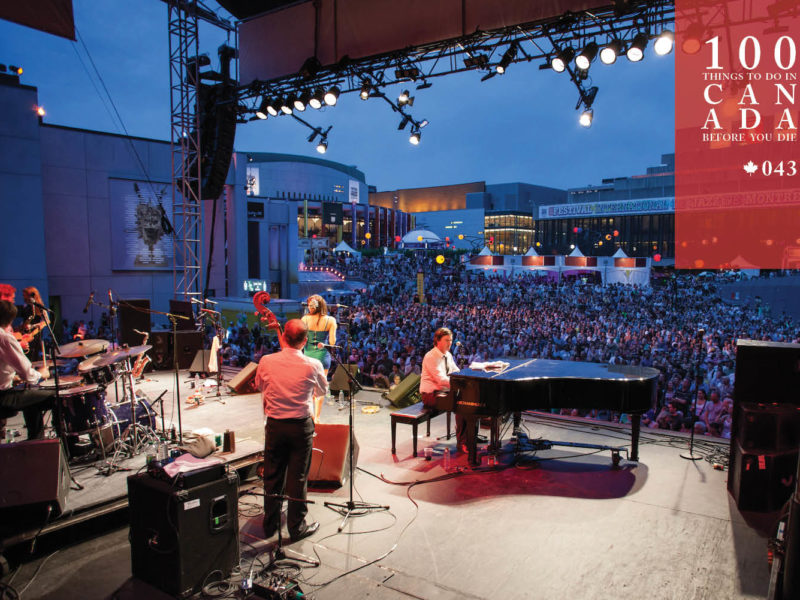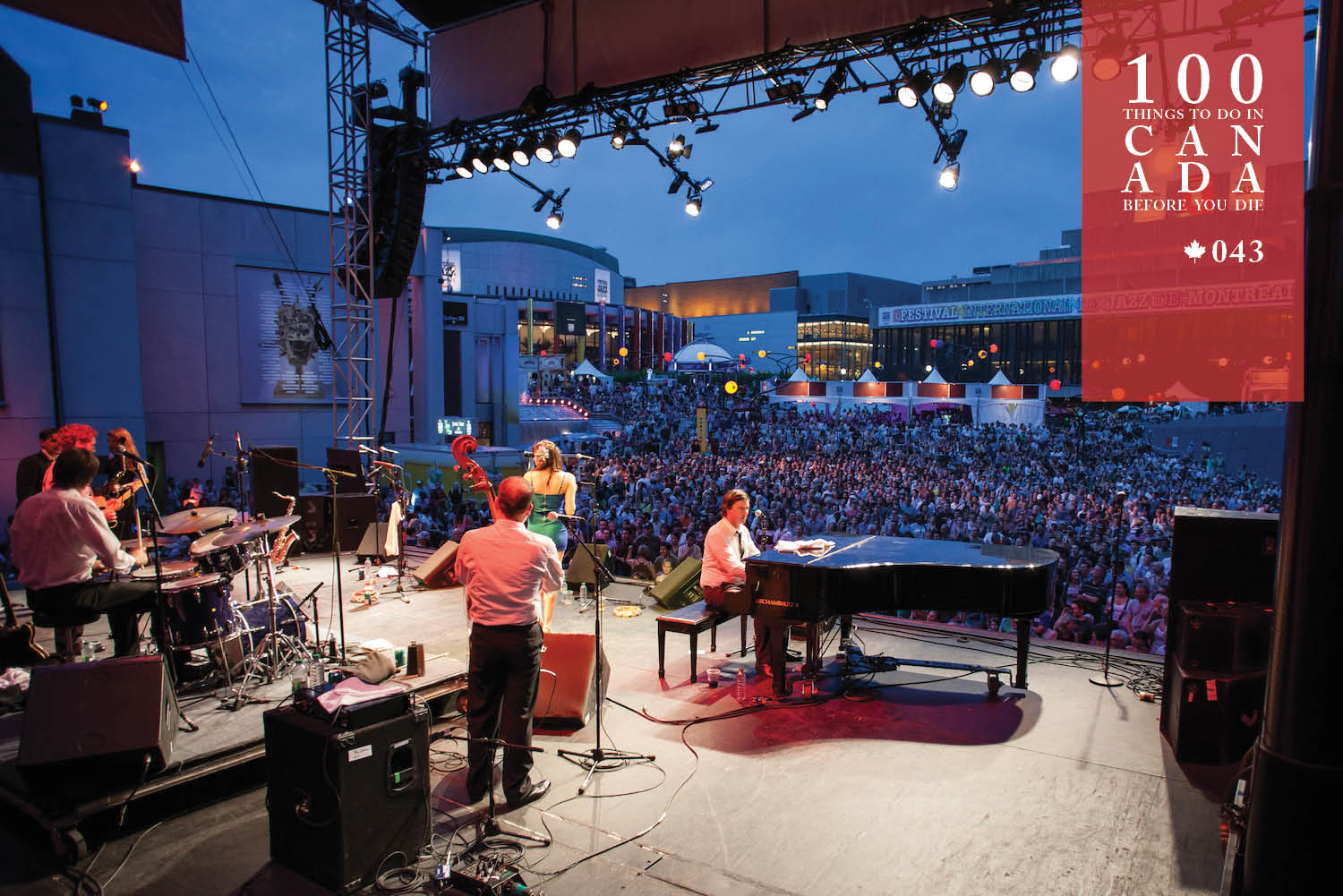 Become a hep cat at one of the world's greatest music festivals. Here's what you need out of a vacation: meet new people, experience new things and create unforgettable memories.
Montréal's International Jazz Festival could be just the ticket you've been looking for.
Spread out over 10 music-filled days each June to July, 3000-plus musicians from unknown up-and-comers to veteran virtuosos take to the stage for almost 650 concerts – most of them free.
More than 2.5 million head-bobbing, finger-clicking fans swarm here each year, and in 2006 the mega-jazz festival scored a Guinness World gong for the world's largest.
You don't even need to be a super knowledgeable jazz fan to have a great time here: just head to a gig and absorb the vibe.
Loyal buffs soak up the sonic bliss of the classic genre and the uninitiated get to sample a different world of music while rubbing shoulders with a brand new crowd.
You dig?
GET GOING:
Dust off your dancing shoes and book your tickets for the Festival International de Jazz de Montréal. Find out more: [www.montrealjazzfest.com].
LOCATION:
While the Jazz Festival is officially hosted in the heart of Quartier des Spectacles in the eastern portion of downtown Montréal, huge swathes of the city are given over to the event, from concert halls to open streets, cafés, bars and more. Just get to Montréal and follow the tunes …
"A must for music fans. The sheer number of concerts and variety of music during this 10-day festival is staggering." – Rob McFarland
LEAVE YOUR COMMENT