The Canadian comfort food you need to try at least once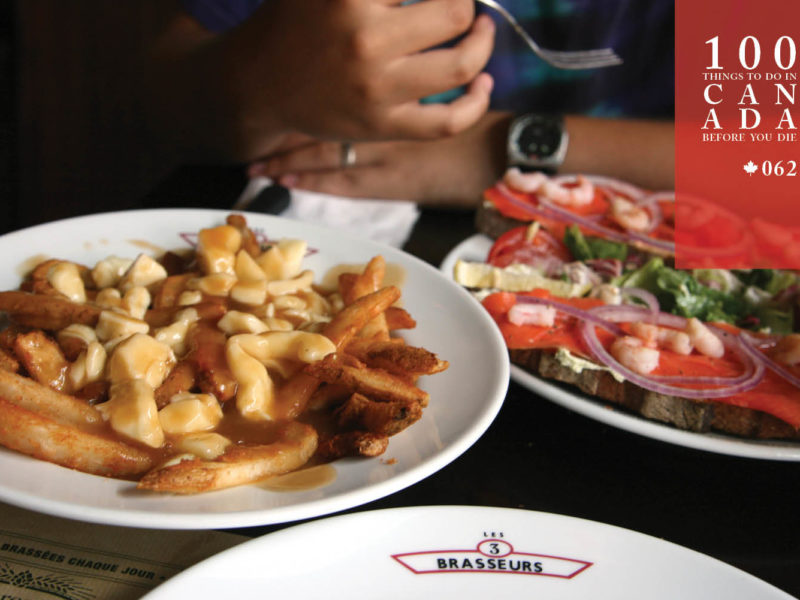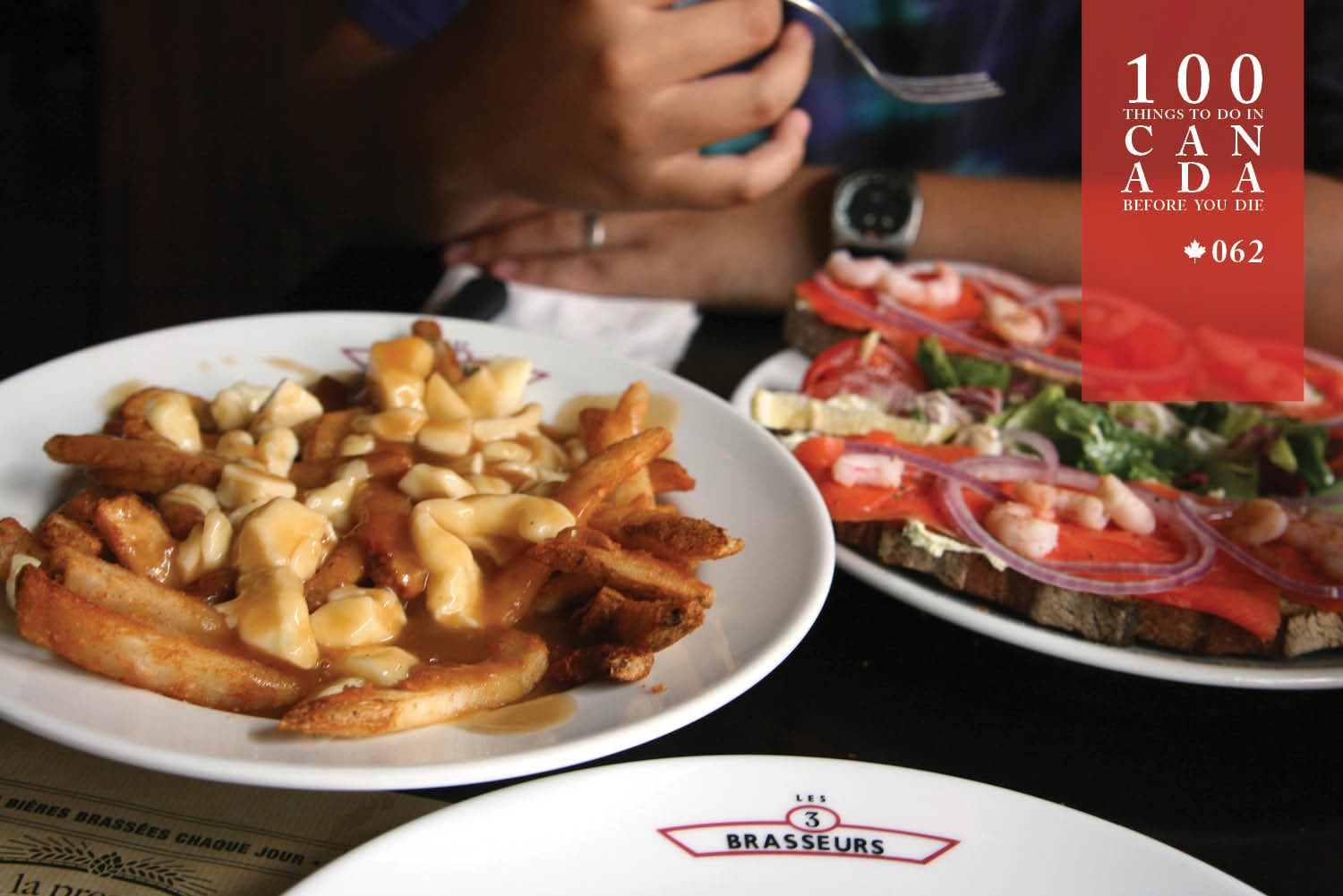 Indulge in a little face-stuffing in Québec, sampling a local classic.
No one is positive where the original poutine – the dish or the word – comes from, but most etymological stabs involve meanings that touch on "mess", "mixture of leftovers", "hodgepodge" and even "bad stew".
Regardless, only an outdoor-mad culture like Canada's, where everyone hikes, skis or wrestles grizzlies, could develop a dish this deliciously bad for you and not have everyone slip into a carb-induced coma.
There are variations, but basically what you do is take a plate of twice-cooked French fries, cover them with fresh cheese curd then pour hot spicy gravy over the top.
The guilty pleasure of an entire nation, great poutine is served in greasy spoon diners and ski lodges across Canada.
But to sample it as close as possible to the source, Québec's Le Chic Shack has a classique version that will see you through a long day.
If you're stuck for time, there are more than 10 Chez Ashton fast food chains in Québec City alone with a decent poutine plate that's plenty for two to share.
If you're still not done, head to one of the Cochon Dingue cafes brimming with amazing food, including, you guessed it, poutine.
GET GOING:
Any day, any time, you'll find somewhere serving poutine in Québec. You'll find plenty on Travelmarvel's Eastern Canada and New England Cruise.
LOCATION:
Served all around Québec City and region, some menus are only in French, but thankfully poutine is poutine no matter what the language, so it's incredibly easy to find.
LEAVE YOUR COMMENT