Forget beef and sink your teeth into these Calgary dishes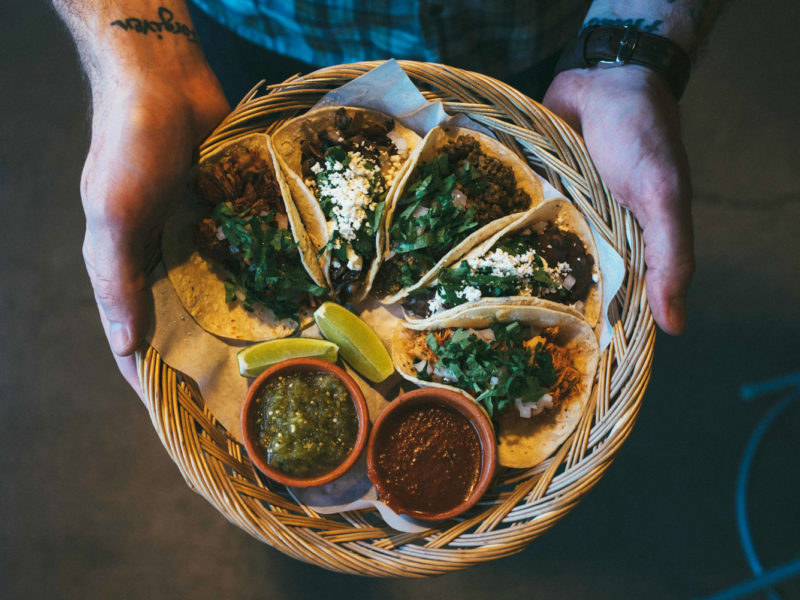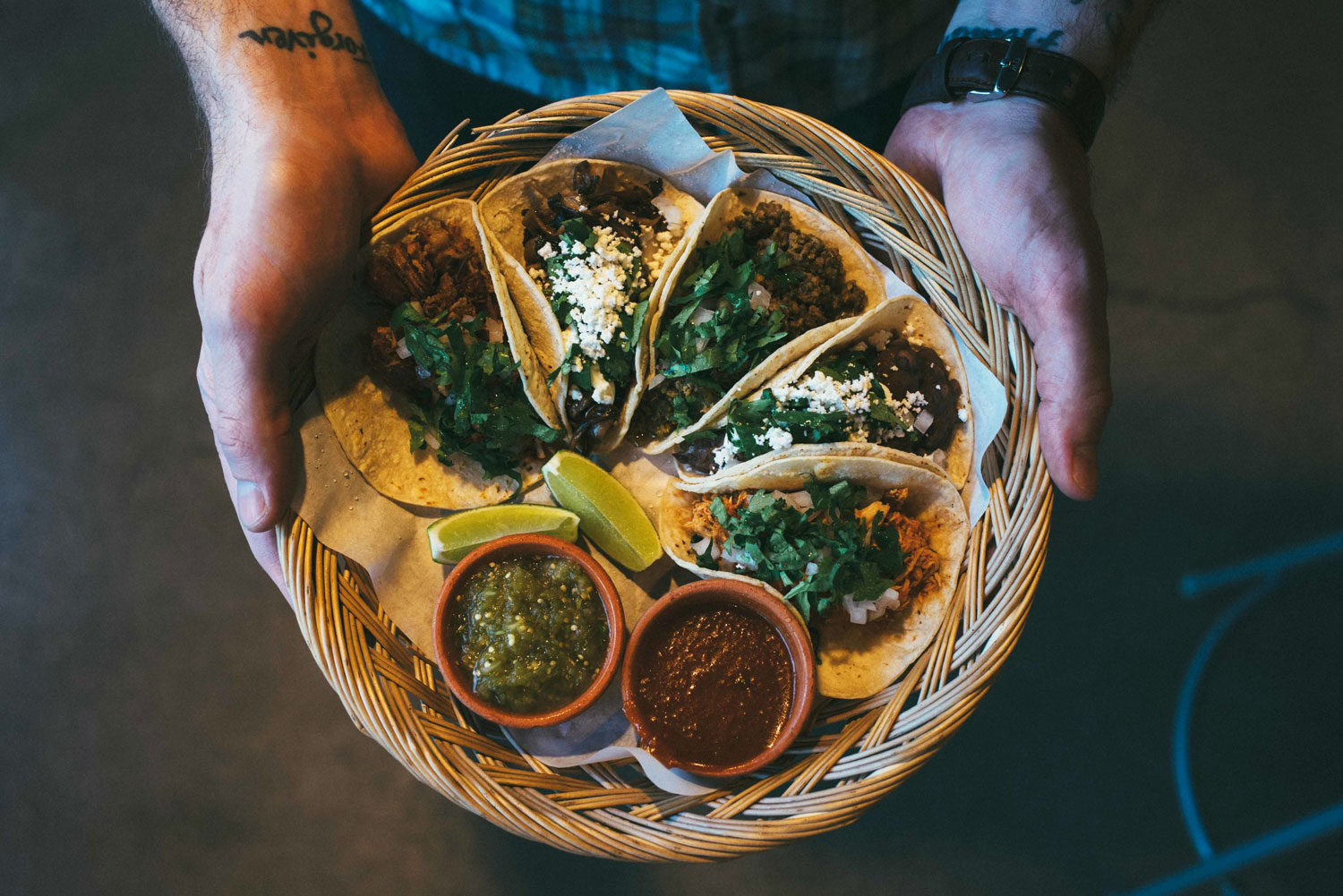 It may be the heartland of Canada's beef country, but Calgary has a surprising number restaurants that will make you rethink the capital of Alberta. By Jim Byers.
At Shokunin I'm served halibut cheeks with a stinging-nettle sauce, and scallops that are roasted in a seashell at my table and topped with smoking bonito flakes.
At Ten Foot Henry I'm served insanely good tuna crudo topped with tiny onion strips, sesame seeds, fried capers, olive oil and chimichurri.
At an inexpensive place called Native Tongues I'm dazzled by roasted heirloom carrots topped with Mexican cheese, spices and lime juice.
The home of the Calgary Stampede may still be Cowtown to some, but these days the top chefs pay far more attention to sourcing the perfect oyster mushrooms than they do the finest Alberta beef.
The steaks are pretty extraordinary
Not that you still can't get a good steak in Calgary.
Charcut continues to serve truly amazing cuts of meat, and their sister restaurant Charbar makes an Argentina-style steak cooked over a wood fire to go along with fresh vegetable ceviche and other treats, served inside an old mattress factory with industrial charm to spare.
It's just one of many offering up prime cuts of beef in Calgary.
But the focus here is increasingly on locally sourced and super-fresh vegetables and fruit, served with an inventive flair that has caught the attention of food critics around the globe.
Canada's top restaurant is here
Pigeonhole was named Canada's top restaurant a couple of years ago by an esteemed panel formed by EnRoute magazine, the official publication on Air Canada flights.
It was very good when I went, but I wouldn't put it in my top five for Calgary food spots, and that alone illustrates the depth of talent in Alberta these days.
"Calgary has become a very serious player," Ten Foot Henry chef Steve Smee told me on a recent visit. "I think something like 40 new restaurants opened in the past year, and it's very competitive."
Smee said he calls his menu North American cuisine, with an emphasis on veggies.
"Calgary is increasingly a cultural mosaic, a cultural melting pot," he said. "We want to reflect that."
"We do things in a Japanese way but with our own ideas," said Darren MacLean, the chef at Shokunin.
To his point, you'll find Canadian fiddleheads – the furled heads of local fern plants – mixed with his halibut cheeks. He also cooks small pieces of chicken meat from the backside of the bird, which means you might hear his tiny staff working up a storm in their tiny kitchen yelling out, "Two squid. Two chicken ass!"
It's a fun and lively spot, but MacLean is dead serious about his craft and his dedication to the concept of an Izakaya, being an informal but gastronomically correct Japanese dining spot.
"Izakaya means artisan or craftsman, but there's a deeper meaning that says someone will perform their utmost for you and those around you. There's an implied, social obligation to do your best."
At the end of our meal, MacLean and I sit and talk about everything from politics to farm-to-table cuisine and Metallica versus '90s rap tunes.
Keeping things local is a big part of the scene in Calgary.
Hit the city's top patio
At Bonterra, where you'll find one of the city's top patios, they make their pasta carbonara with wild-boar bacon from a farm near the city rather than imported pancetta.
Model Milk is a marvellous restaurant in central Calgary with an open kitchen and a funky vibe.
The food is excellent and so are the drinks. Last time I was there I had a wicked drink with bourbon, house-made coffee/tobacco syrup and a port rinse, served in a small coffee mug with a lemon peel. It was dark, brooding and wonderful.
The leader of the Calgary food scene
Connie DeSousa, who has a few gallons of ink spread over her arms in a series of colourful tattoos, is one of the long-time leaders of the Calgary food scene.
She runs the show at Charcut, where there is, of course, a strong emphasis on meat, as well as perfectly cooked veggies and inventive desserts.
A couple of years ago she took me on a tour of the Calgary Farmers' Market.
"I buy most of my beef from Silver Sage and I get cheese from Sylvan Star," she said, pointing to a couple of the stalls.
DeSousa waxes poetic over the parsnips from Innisfail, Alberta as well as the purple potatoes.
"I love working with their carrots; they're super-sweet. And I love the rhubarb here. I like to cook it down and serve it as a compote."
DeSousa says Calgarians are well travelled and that they "want to try foods they've had in other parts of the world."
As someone who has been Calgary's chef of the year, and as a foodie who has worked with such culinary stars as Alice Water of Chez Panisse in California, she knows her stuff.
"People think of Montreal and Vancouver and Toronto for food, but we want them to think about Calgary, too."




LEAVE YOUR COMMENT