Seven Canadian winter festivals worth the air fare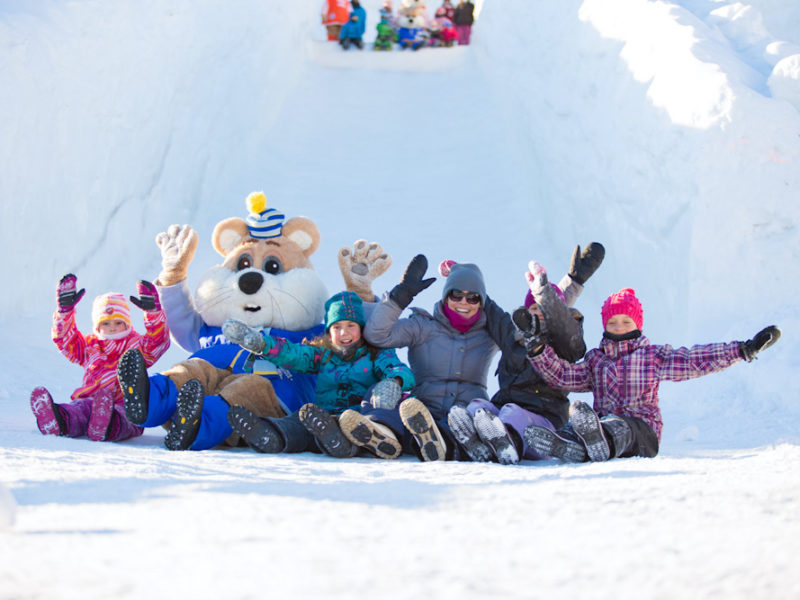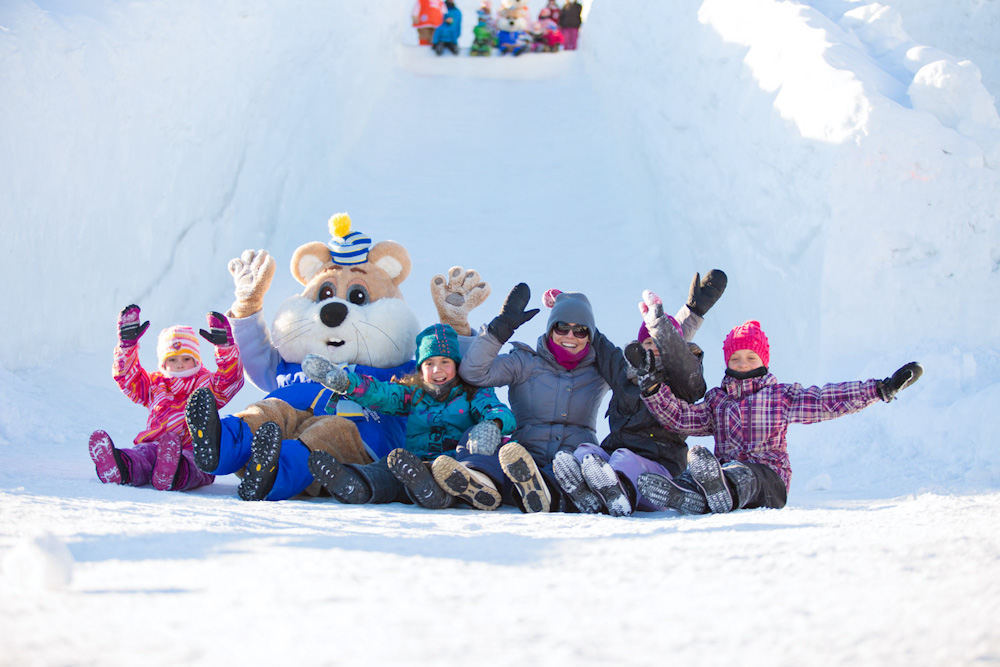 Canadians don't hide from sub-zero winters; they embrace 'em.
Zip up your parka, pull down your toque (that's a hat!) and head into the snow to party like a Canuck, these are the Canadian Winter Festivals not to be missed says Nikki Bayley.
Sourdough Rendezvous, Yukon
Yukoners don't do hibernation even if the winter is long, dark months of little sunlight and temperatures below minus 20 degrees.
The Sourdough Rendezvous, a time to socialise, have fun and enjoy that winter weather. By day it's a family-friendly affair, featuring feats of strength from carrying loaded flour sacks, to solo dog-sledding and snow-caving.
At night the locals let rip with events such as the Sourdough Sam contest to find the Yukon's 'primo male' by bar-based challenges including a lip-sync contest, a 'Bare'n'Boot' striptease and kielbasa eating contest!
Tip: Don't miss the Hair Freezing contest at the Takhini Hot Springs. yukonrendezvous.com
Festival du Voyageur, Winnipeg, Manitoba
Experience life in 1815 lived by the Province's fur-trapping Voyageurs, First Nations and Métis at the reconstructed Fort Gibraltar site, thanks to this annual 10-day cultural festival.
From a pop-up restaurant on the frozen river to candlelit parades through the sub-zero streets and dancing to the latest bands at the festival site, there's plenty to keep you warm.
Tip: Wear the traditional 'ceinture fléchée' sash over your parka, and don't forget to try the 'tire d'érable' maple taffy made by boiling sap then pouring it on snow. festivalvoyageur.mb.ca
Jack Frost Children's Winterfest, Prince Edward Island
Charlottetown becomes an outdoor – and indoor – children's winter wonderland for one long weekend each February when Jack Frost's Winterfest comes to town.
Be dazzled by the skills of the Puppet Tamer, acrobatic circus performers and magicians on the live stage, visit the petting zoo and bouncy castles in Playland, then skate, slide and play in the Snow Kingdom before visiting the intricate ice sculptures.
Tip: Save little legs from getting tired, and hop on board the frost-themed free shuttle bus to visit all the different festival sites.
Rossland Winter Carnival, British Columbia
Tucked away in the soaring Monashee Mountains in the unspoiled West Kootanay region, Rossland plays host to Canada's oldest winter festival, a true Canadian ski town winter whoop-up celebrating snow, skis and whizzing downhill as fast as you can.
Taking advantage of the city's steep streets, this is where you'll find madcap locals hurtling down iced slopes in home-made bobsleds, luges and toboggans, and street-side ice bars with bands playing outdoors long and late into the night.
Tip: Take a 'Learn to Luge' course at Rossland's RED Ski Resort and be prepared for action. rosslandwintercarnival.com
FROSTival in Fredericton, New Brunswick
Discover your inner Canuck at FROSTival and watch a curling match in Officer's Square whilst downing local craft beers.
Take an ice-carving workshop then stay up late and hit the hills for a moonlight snowshoe hike. Lace up your skates for an old-fashioned skating party with a live band and the best hot cider in town.
Tip: Warm up and enjoy the Shivering Songs taking place in quirky venues across town, such as the Urban Almanac General Store and the Wilmot United Church which boasts an interior decorated by celebrated Canadian artist, Alex Colville.
Ice on Whyte, Edmonton, Alberta
There's snowy fun at the Ice on Whyte festival for two winter weekends in January and February.
Families will love tubing – zooming down snowy slopes in tyres – and playing on the giant ice slides, and big kids of all ages will dig the tasty food trucks and late-night bands.
Tip: Check out the giant Ice Castle at Hawrelak Park, one of only four in the world. This acre-sized icy marvel is hand-crafted with icicles and water and has an ice maze.
Winterlude, Ottawa, Ontario
Taking place over three weekends in February, Canada's capital hosts outdoor dance parties and an international ice-sculpture contest, and becomes the home of the world's largest naturally frozen rink.
Glide down the Rideau Canal keeping warm by grooving to steel-drum bands and sipping hot chocolate along the way.
Tip: Ideal for families, cross the bridge into Gatineau, Quebec to visit Snowflake Kingdom, a massive snowpark with slides, games and kid-friendly shows. ottawatourism.ca/winterlude
Not ready to take your mittens off yet?
Keep reading for more chilly experiences in Canada:
LEAVE YOUR COMMENT