Spend a white Christmas at the Chateau Lake Louise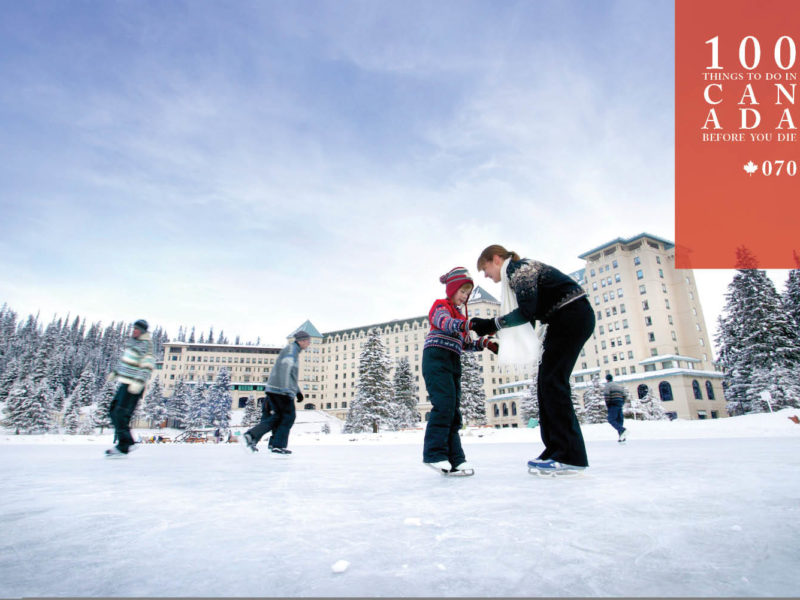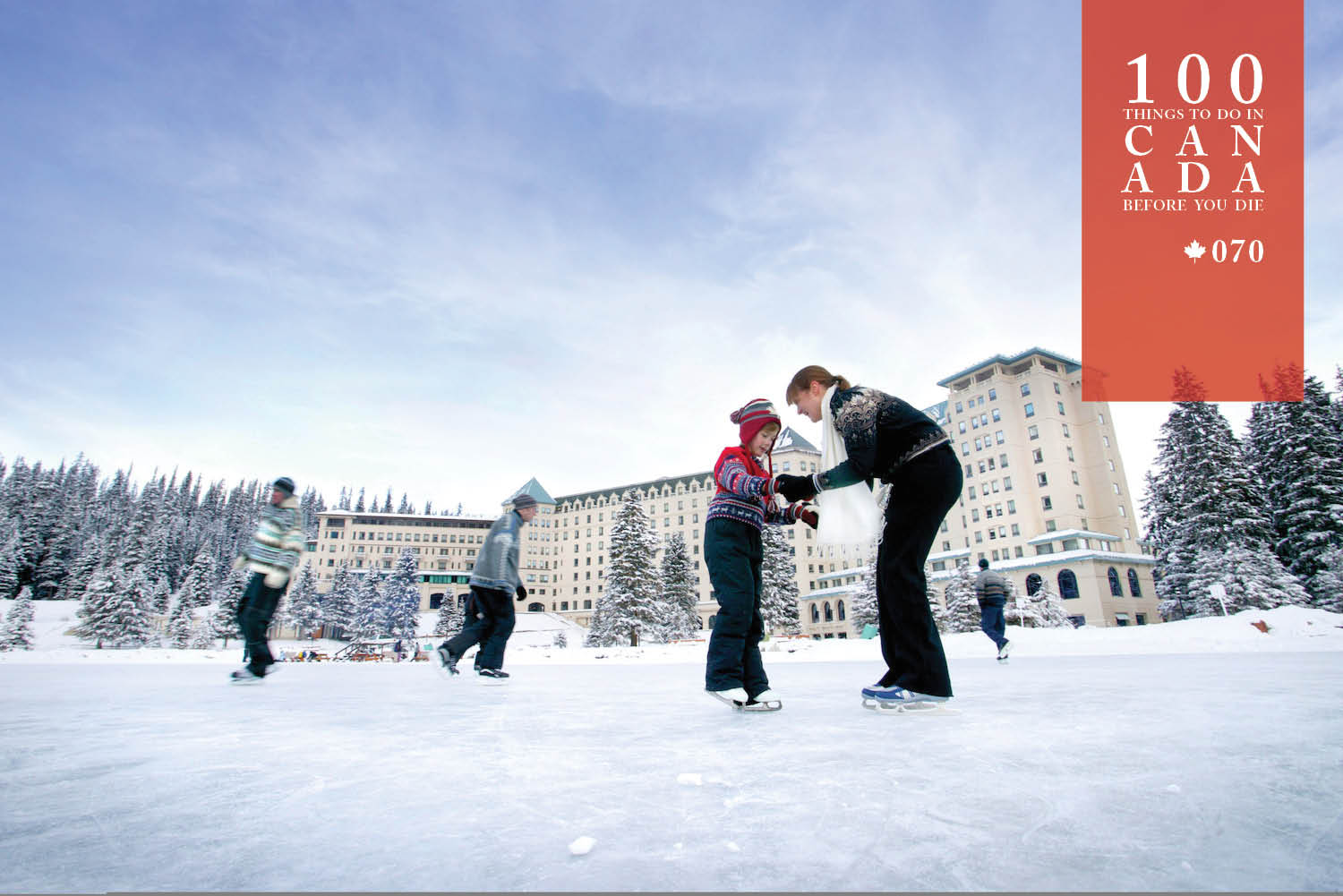 Are you dreaming of a white Christmas? Well, we have the perfect place.
No matter which part of the world you hail from, the idea of a traditional white Christmas has such universal appeal that it really must be experienced at least once in your lifetime.
And the Christmas festivities laid on each year by the Fairmont Chateau Lake Louise really do take some beating.
It's everything you've been imagining and more: endless free ice-skating on a gorgeous frozen lake with the crouching mountains as your backdrop; traditional sleigh rides tracing the lake's edge while snuggled beneath blankets; roasting marshmallows under the stars; making maple syrup sugar pops poured straight into the crisp white snow; ice castles; barn dances; snowshoeing; Christmas tree and stocking decorating; Christmas Eve choirs and carolling; delicious Christmas Day brunches, lunches, dinners – and of course a visit from Santa himself .
It's no wonder the historic building is absolutely booked to capacity at this very special time. For many it's an institution; for you it may be that first, most magical time.
Get going:
Make your White Christmas dream a reality at the Fairmont Chateau Lake Louise (fairmont.com/lake-louise) with Adventure World's Fairmont Chateau Lake Louise Christmas. Or take up a special offer from Fairmont.
Location:
The closest international airport is at Calgary, or you could do a 2.5-hour scenic drive from Calgary.
"The experience of walking out onto the frozen lake and looking back at the Chateau will freeze into your brain forever." – Steve Madgwick