Get your motor runnin' with a Harley ride down Canada's Icefields Parkway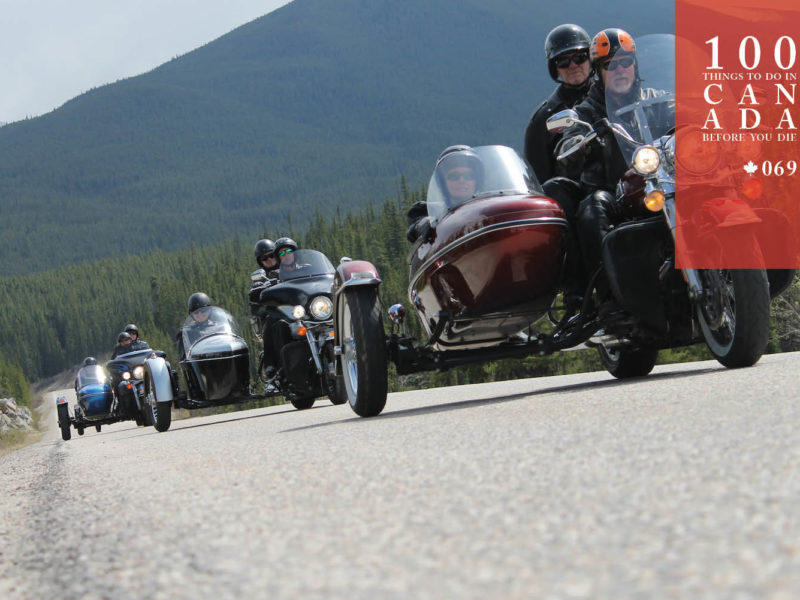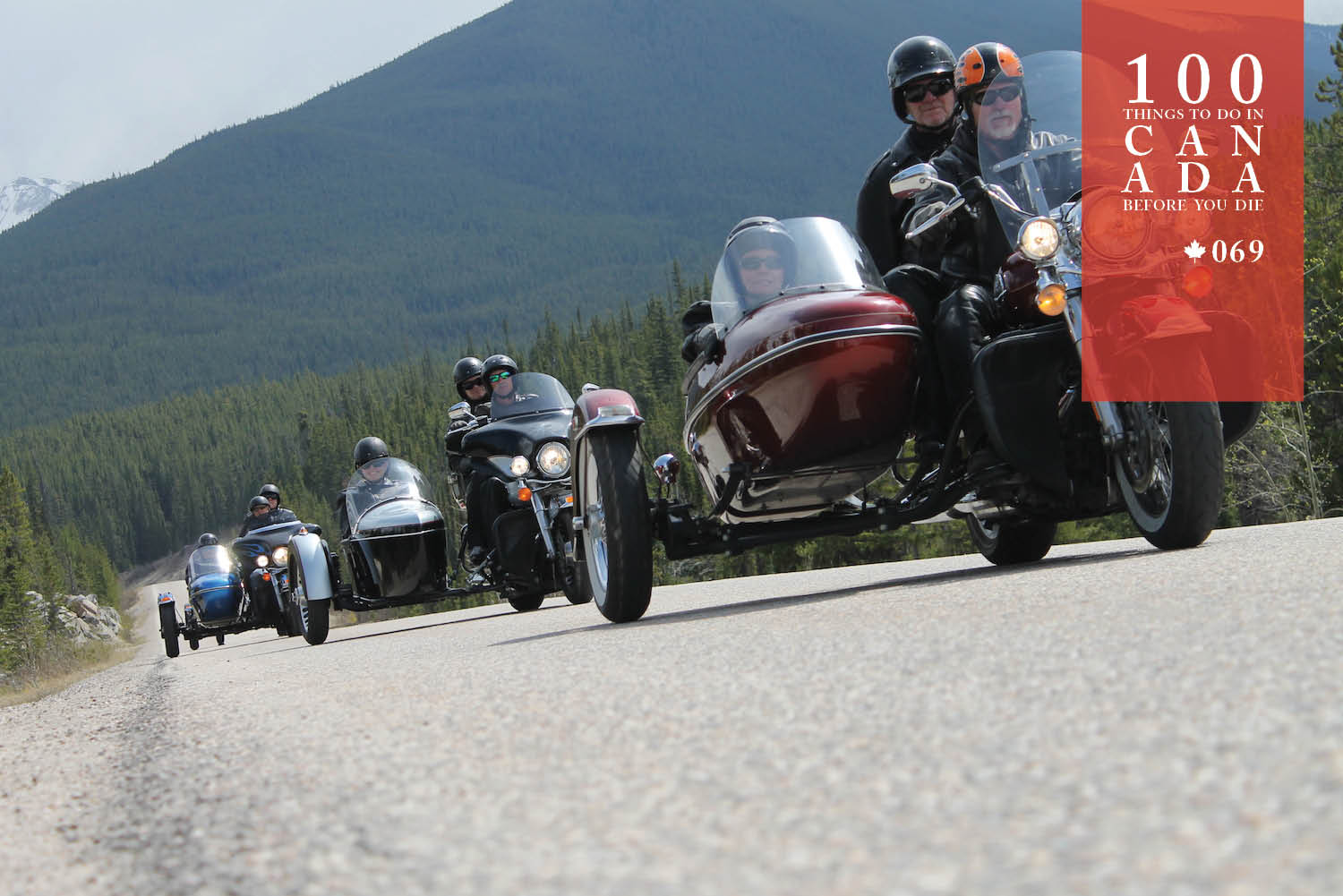 Get hog-wild on one of the world's great motorcycle journeys.
Aiming one of the world's most powerful motorcycles across a slab from the last ice age is surely on any good bucket list.
Jasper Motorcycle Tours puts a seasoned rider cum tour guide behind the handlebars along Highway 93, aka Icefields Parkway, a strip of tarmac that carves through the Canadian Rockies, across two World Heritage-listed national parks and alongside six gargantuan glaciers, as you happy-snap from the unobstructed safety and heat-vested comfort of the sidecar.
Once you've got your nerve, hop behind the driver for a more exhilarating view of roadside bystanders such as mountain goats and meandering moose.
You'll need to disembark, though, if you want to catch some of the best stuff like the Jasper Tramway – Canada's longest and highest cable car, taking you to an elevation of 2277 metres – and the mesmerisingly blue Maligne Lake, its colour concocted from melted glaciers.
Warm up your own icy extremities with a relaxing bathe in the Miette Hot Springs, purportedly the hottest in the Rockies.
GET GOING:
Rug up and rev up on a Jasper Motorcycle Tours (jaspermotorcycletours.com) or book a Canadian holiday with Momento Travel.
LOCATION:
Icefields Parkway, or Highway 93, runs north-south for 230 kilometres from Jasper to Lake Louise. The nearest major city is Calgary to the south.
The perfect place to spot as many of Canada's iconic critters in one go: keep your fingers crossed for beers, elk and – on the high cliffs – ornery bighorn sheep." – John Lee
LEAVE YOUR COMMENT