An insider's guide to the best things to do in Maui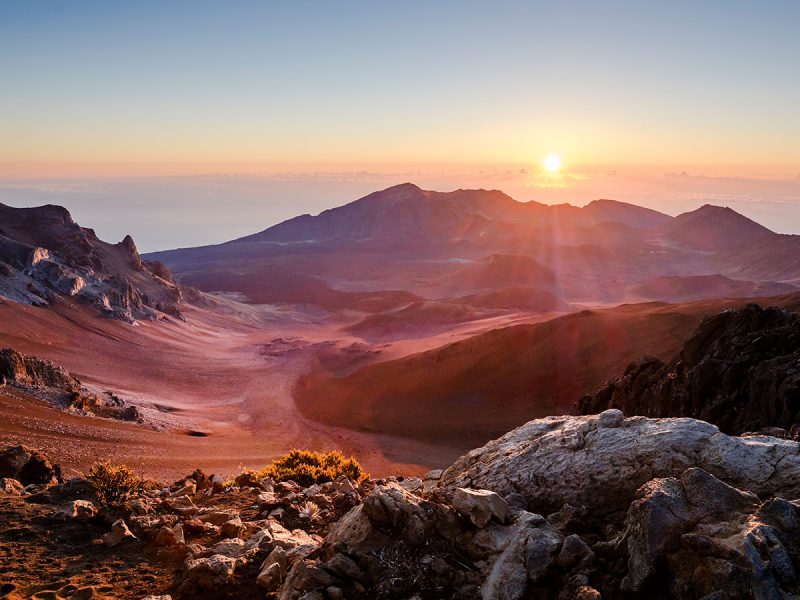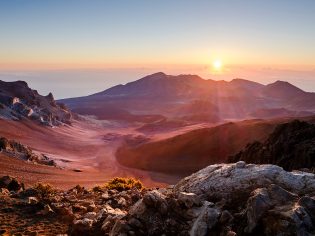 |

THIS ARTICLE WAS CREATED IN PARTNERSHIP WITH Kāʻanapali Beach Hotel

|
The Kāʻanapali Beach Hotel, on Maui's north-west coast, is not only a stunning beachfront hotel, but also a powerful custodian of Hawaiian culture, and staff with the best insider tips.
Built around a four-acre tropical garden beside a five-kilometre stretch of beach along the sunny shores of Hawaiʻi's second largest island – a truly spectacular setting – Kāʻanapali Beach Hotel is one of the best things to do in Maui in its own right.
As the first hotel in Hawaiʻi to employ cultural advisors, the Kāʻanapali Beach Hotel has long been deemed 'the most Hawaiian hotel' by the Waiaha Foundation.
Today, the hotel's director of imipoʻokela (which means 'to seek excellence') oversees all cultural aspects across the hotel – from Hawaiian language to its geography and history – to ensure guests receive an authentic experience.
This insider knowledge means that the hotel's team of cultural advisors and guest services staff are the experts on what to do around the island, from water sports, hiking and horse riding to learning the intricacies of hula and lei-making.
Here are some of the staff's top picks for things to do in Maui.
Things to do at Kāʻanapali Beach Hotel
Many activities can be enjoyed on the property or in the water right in front of the hotel.
1. Get into water sports
The hotel's Moanakuʻinamoku Ocean Activities Center offers adventures for the whole family, such as stand-up paddle boarding lessons and snorkelling tours.
One of the most exciting activities is a guided snorkel tour to Puʻu Kekaʻa (Black Rock), a spot revered in Hawaiian culture as a place where the spirits leapt from this world to the next. You'll learn about the colourful corals and myriad tropical fish and regularly spot green sea turtles.
Kāʻanapali Beach is one of the best locations to watch the annual humpback whale migration from December to April. Those who are lucky enough to have oceanfront rooms at Kāʻanapali Beach Hotel will have dress circle views.
If you're looking to stay closer to shore, settle into one of the hotel cabanas or lounge chairs, or borrow bodyboards and swim fins for a day in the surf.
2. Take a deep dive into local culture
The Kawenaokeao Cultural Center is the epicentre of the hotel's expansive array of Hawaiian cultural offerings, all of which are complimentary for hotel guests.
Take a hula lesson to learn how Hawaiian language, history and stories are shared through hula, or try a lei-making class where you'll discover the significance of the lei, as well as different lei styles and materials.
There's a mele class, too, where you'll be introduced to Hawaiian music and learn a few chords on the ʻukulele.
And that's not all: there are lessons in ʻōlelo Hawaiian language, maʻawe weaving, ʻohe kāpala bark cloth, and pānānā, where you'll learn about traditional Polynesian navigation techniques. You can also take part in moʻolelo storytelling sessions that convey Hawaiian life lessons, values and traditions.
Every Friday, guests can enjoy Aloha Friday singing performances, where employees celebrate Hawaiian music, singing and dance.
Things to do in Maui
Maui might be a small island, but it packs a punch in terms of entertainment, nature and culture. As all staff at the Kāʻanapali Beach Hotel are steeped in authentic Hawaiian culture, your first stop should be the front desk to gather thei finest insider tips. Here are a few to get you started.
1. Chow down at the best Maui lāʻau
The open-air beachside Old Lāhainā Lāʻau is Hawaiʻi's most authentic sunset lūʻau feast (featuring poi, lau lau, lomilomi salmon, poke, and kālua pig) and hula performances.
The capital of the Hawaiian kingdom in the early 19th century, Lāhainā was also a whaling village, and it's now on the National Register of Historic Places – so you should definitely arrive before the feast and explore.
There's a historical trail that is well worth exploring, while Front Street has great shops, art galleries and restaurants.
2. Paddle in an outrigger canoe
Speaking of Lāhainā, local Aliʻi Maui Outrigger Canoes offers outrigger canoe tours. The guides share stories about Hawaiʻi's longstanding paddling culture and sailing navigation by the stars.
3. Dive into Maui's best snorkelling and sailing
Trilogy, Maui's oldest and most established sailboat company, offers a wide range of sailing and snorkelling options, including trips along Kāʻanapali Beach, and the entire coast of western Maui to the island of Lanaʻi.
They also sail to the crescent-shaped Molokini crater, whose reefs are so rich with life that it has been named a state marine life and bird conservation district. Trilogy hosts a range of sunset sailing trips year-round and whale-watching trips from December to April.
4. Get on board Hawaiʻi's only submarine adventure
Atlantis Adventures offers the only submarine experience in Hawaiʻi. It dives over 30 metres below the ocean's surface for a naturalist-narrated close-up view of coral reefs, tropical fish and the white-tipped reef sharks that swim around a shipwreck. Departures are from Lāhainā Harbor.
5. Visit the Maui Ocean Center
As one of the finest aquariums in the world, The Maui Ocean Center is a must-see.
It has fascinating exhibits on the colourful coral and wide array of reef fish and marine mammals that live in Maui's underwater world. It's also home to the brand new 3D Humpbacks of Hawaiʻi Exhibit and Sphere, a remarkable virtual humpback whale encounter.
6. Explore Upcountry
Enjoy the cool mountain air and paniolo (Hawaiian cowboy) lifestyle in Upcountry Maui.
Explore the cowboy town-turned-art-village of Makawao and its Wild West-style wooden buildings, taste delicious Maui-grown foods at the Saturday morning Upcountry Farmers Market in Kula Malu Town Center, and ride horses alongside real Hawaiian cowboys at Thomson Ranch and Triple L Ranch.
7. Enjoy the sunrise or sunset at Haleakala
The Haleakala ('House of the Sun') shield volcano is the ideal spot to witness one of the finest sunrises on earth, and the sunsets and starry night sky are equally amazing. Permits are required for sunrise visits, and the hotel recommends guests bring plenty of warm clothes.
Hike Maui offers an excellent guided walking tour of Haleakala, as well as another walk to various waterfalls.
To start planning your idyllic Maui holiday, visit kbhmaui.com.
LEAVE YOUR COMMENT