Discover Hawai'i's best breweries and distilleries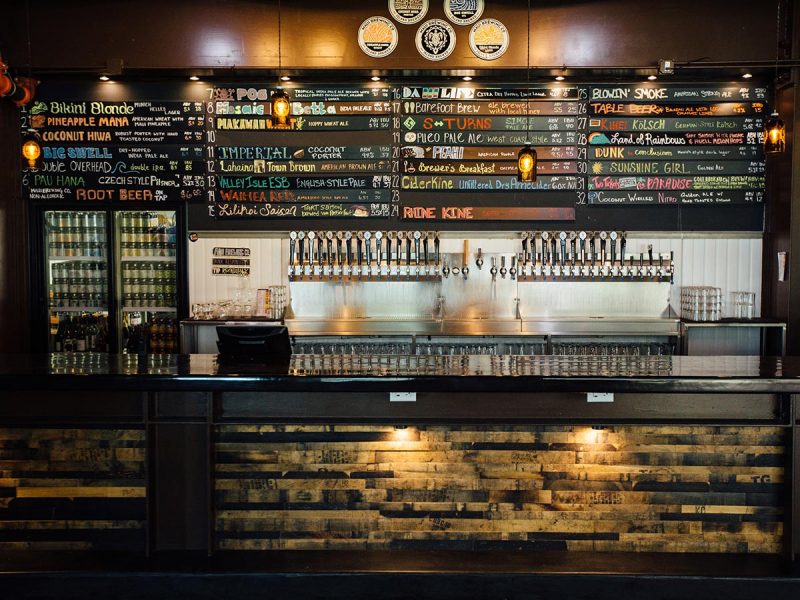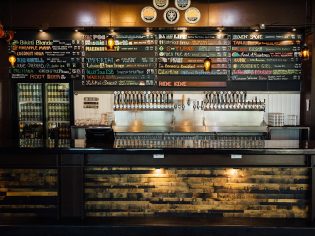 |

THIS ARTICLE WAS CREATED IN PARTNERSHIP WITH Hawai'i Tourism Oceania

|
What could be better than a sunny day in Hawai'i with a locally brewed beverage in hand? The Hawaiian brewery and distillery scene is definitely worth a trip.
Hawai'i breweries and distilleries are as diverse as each of the islands, with bartenders slinging polished cocktails and neo-tiki concoctions alongside craft beers and fine wines in luxury resorts, dive bars and everywhere in between.
No matter what your drink of choice is, there's a perfect place for you to visit. To help narrow down the plentiful options, we've rounded up some of the most unique and tasty places from around Hawai'i.
Best breweries and distilleries on O'ahu
There are 11 operating craft breweries on O'ahu, eight of which are unique to the island. So yes, O'ahu has more breweries than any other island – and that's before we even get to the distilleries.
1. Pint + Jigger
The Pint + Jigger gastropub, in the lobby of the Ala Moana Hotel, offers 21 beers on tap, 40 by the bottle, and an extensive whiskey list.
There's also an inspiring cocktail menu, such as the Smoking Gun Margarita, made with premium aged tequila, blood orange, fresh liliko'i (passionfruit) and a smoked macadamia nut syrup. They all go down a treat with the classic bar food menu.
2. Honolulu Beerworks
Head to Honolulu Beerworks for unique brews using locally sourced ingredients – some that will keep drinkers guessing. This microbrewery exudes hip, rustic charm.
3. Village Bottle Shop & Tasting Room
Village Bottle Shop & Tasting Room, in Kaka'ako, is Hawai'i's first dedicated craft beer cafe. It showcases over 500 brews, including beers from Home of the Brave (which produces the smooth Remember Pearl Harbor Dark Lager and others at its Brewseum), as well as the other six O'ahu breweries.
Its 18 rotating taps feature many Hawaiian seasonal beers, such as Lanikai Brewing's sour beer made with Surinam cherries and Aloha Beer's German-style Gose, which is salted with ocean water.
4. Island Distillers
Another favourite is Island Distillers, who get very creative with vodka flavours. They keep their spirits pure and simple, focussing on using high-quality ingredients.
5. Kō Hana Rum
Spirit drinkers will also find joy on O'ahu. Kō Hana Rum is something of a Hawaiian icon, planting and growing their own kō (sugarcane), and their distillery gives tours and tastings.
Best breweries and distilleries on Maui
1. Ocean Organic Vodka
Family-owned Ocean Organic Vodka operates its own farm and distillery on Maui, producing quality spirits with a gentle footprint on the planet. They also offer tours and tastings.
2. Maui Brewing Co
Take a tour of the brewhouse and cellar at the Maui Brewing Co in Kihei, then sample a range of beers, ciders, wines and specialty cocktails in the tasting room, taking in the views of Mt Haleakala and Molokini Island.
Enjoy twice-daily happy hours and live entertainment, and be sure to try the pizzas made with the brewery's Bikini Blond lager.
Best breweries and distilleries on Hawai'i Island
1. Big Island Brewhaus
Enjoy the award-winning Overboard IPA, White Mountain Porter and Red Giant at the Big Island Brewhaus in Waimea. Live music and a fine selection of tacos add to the appeal.
2. Kona Brewing Co
As one of Hawai'i's largest beer exporters, Kona Brewing Co in Kailua-Kona distributes its beers across 36 states and 10 countries (including Australia). Go right to the source and sit down for a tasting paddle, sampling the beers alongside some tasty pub grub.
Best breweries and distilleries on Kaua'i
1. Kaua'i Island Brewery
Try the Cane Fire Red and the NaPali Pale Ale on the lanai of Kaua'i Island Brewery, Kaua'i's oldest microbrewery and brewpub. You can also enjoy delicious poke bowls and play darts or pinball in the upstairs games room of this Port Allen brewery.
2. Kaua'i Beer Company
Visit the Kaua'i Beer Company in its quaint 1930s historic building in Lihue to sample microbrews like the Black Limousine, a dark Bavarian-style brew, as well as in-house root beer and kombucha on tap.
3. Kōloa Rum
Find the tasting room for Kōloa Rum's single-batch spirits at their distillery on Kaua'i. Taste rum only the finest pure cane sugar can create, then pop into the store to take some home with you. Also check out their ready-to-drink cocktails, rum cakes, rum fudge sauce, jams and more.
Start planning your culinary escape at gohawaii.com/au.
LEAVE YOUR COMMENT