The new guide to Molokai – Hawaiian by Nature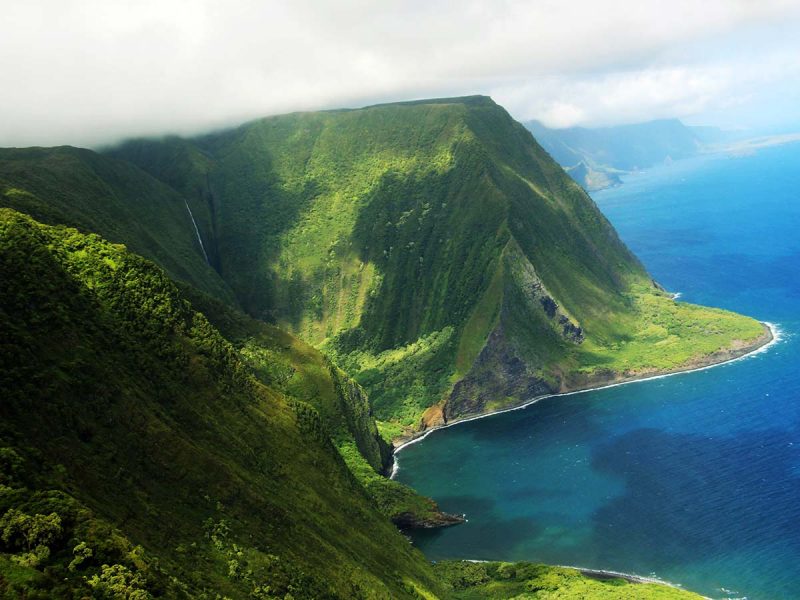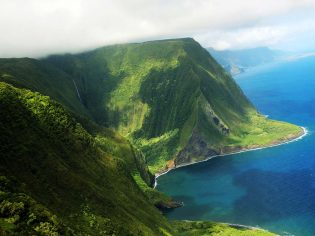 Molokai is Hawaii's fifth largest island with the world's highest sea cliffs and Hawaii's longest continuous fringing reef, home to honu (green sea turtles), monk seals and myriad reef fish. Malama is strong here since most of the locals are Native Hawaiians who are proud of maintaining traditions and preserving a rural lifestyle.
Best things to do on Molokai
There are loads of adventures on offer. Relax at Papohaku Beach, one of the largest white-sand beaches in Hawaii, Kawili Beach at the mouth of Halawa Valley, and Kapukahehu Beach in a sheltered cove. Kumimi Beach is a great easy-to-access snorkelling spot but the water can become rough at high surf. Many beaches do not have lifeguards. Only swim when the waters are calm, generally during the warmer months. Try kayaking or stand-up paddleboarding; take a thrilling sport-fishing charter; or go whale watching in the Kalohi Channel from December to April.
You can also discover rare endemic Hawaiian plants and hear the song of the near extinct olomao (Molokai thrush) and kakawahie (Molokai creeper) at the Nature Conservancy's Kamakou Preserve in the rainforest on the slopes of the island's highest mountain.
Greg Kawaimaka Solatorio is a kumu (teacher) and cultural practitioner who lives off the land in Molokai. His is the last original family living in the Halawa Valley and his lineage connects him to the first Hawaiian settlers on Molokai. Greg operates the Halawa Valley Falls Cultural Hike offering a traditional Hawaiian welcome protocol before guests are guided on a 5.5-kilometre (round trip) walk to Mooula Falls. The guided tour includes stories of the ancestors and the chance to learn about native and invasive species, ancient taro terraces, historic rock walls and worship sites.
"We say, 'Nana i ke kumu' – we go to the source. Without these sources – the people within these places who keep these stories alive – everything is gone. The minute we don't share culture, that's the minute our culture dies," he explains. "We also want to share our sustainability practices with visitors. We believe there's a spiritual and a physical connection in everything around us. We don't take from mother nature. Because it is not ours to take. We ask and we borrow. We stay pure, we use the gifts that she gives us. They belong to her, not us."
For all your Hawaii travel information visit Go Hawaii, or download the GoHawaii app.
LEAVE YOUR COMMENT