The ultimate 5-day Oahu road trip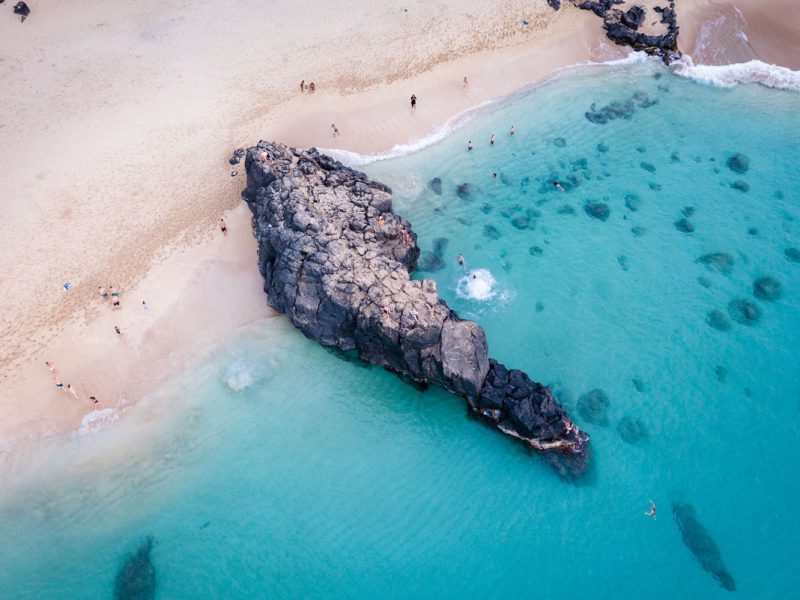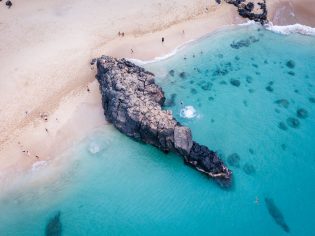 Consider this the ultimate road tripper's guide to the best of Oahu– from the glitzy shops of Waikiki to the laid back beaches of the North Shore.
Many tourists who visit Oahu end up getting stuck in Waikiki. Don't get me wrong; this iconic beach and surrounding neighbourhood in Honolulu has its virtues– shopping and an excellent surf break in the summer being top of the list. But in my opinion, it's a tragedy to leave the rest of the island undiscovered.
To best do that, you'll need a vehicle. Those travelling on a budget can rent a sprinter van and stop at beachside campsites for an immersive and adventurous experience. Alternatively, you could rent a car and stay at luxury hotels for the ultimate blend of relaxation and exploration.
Whichever type of vehicle you choose, road tripping around the entire island is the best way to broaden your horizons on your next Oahu trip.
Day 1: Waikiki
Some people love Waikiki's family-friendly beaches, shopping and great surf in the summer; others hate the crowds and touristy feel. Either way, Waikiki is an iconic neighbourhood and certainly worth scoping out for at least a day or two. After flying into Honolulu, spend your first day wandering around the many shops and restaurants. The International Market Place is a great place to start.
Eat Poke
Baptise your first day with a lunch or dinner of poke– one of Hawaii's most quintessential and delicious dishes. This Hawaiian favourite of cubed, raw fish over rice has evolved to include the option of several toppings– seaweed salad, cucumbers, pineapple or avocado just to name a few. Try the ceviche poke bowl at Maguro Brothers–the bright acidic flavour is balanced by creamy avocado and salty soy sauce.
Surf at Waikiki
I can't let you leave Waikiki Beach without a surf session. Whether you are an experienced shredder or a surf novice, there's a break for you here. There are plenty of options for boards to rent on the beach.
Road Trip Tips
Be prepared to drive on the opposite side of the street in the American state of Hawaii! The Hawaii Tourism Board advises that Australian drivers licences are accepted in Hawaii but that drivers may be required to be at least 25 years old and in possession of a major credit card to hire a vehicle.
Oahu has a surprisingly limited number of campsites to reserve for your trip– if possible, be sure to book your campsites as far in advance as possible. Hipcamp is an app where you can search for campsites and overnight parking spots.
Even an island paradise isn't immune to crime– be cognizant of your surroundings and don't leave valuables unattended at the beach.
It's important to note that Hawaii often is harmed by over tourism and careless visitation. During your visit, be respectful of the locals, keep your distance from wildlife, and leave each beach cleaner than you found it.
Day 2: Waikiki
Boat tour and swim with dolphins
Many island tours and guided experiences leave from the Waikiki area, so take your last morning in Waikiki as an opportunity to embark on an epic adventure at sea. There's something for everyone: a Pearl Harbour tour may appeal to history buffs or a shark cage dive to thrill seekers. A sailboat trip and snorkel session with spinner dolphins as your companions is sure to suit just about everyone.
Sunset at Spitting Cave
Finish the day at Spitting Cliffs for prime sunset viewing. A dramatic cliffside drops into the sea where a shallow cave spews out sea mist– the phenomenon from which the spot gets its name. Wear closed-toe shoes and watch your step– there are no rail guards in place. You may even witness some humpback whales, as they are known to be especially visible here from December to April.
Accommodation Tips
Surfjack: A cute, retro-style hotel within easy walking distance of all Waikiki has to offer.
The Royal Hawaiian: This historic, pink hotel enjoys a coveted position directly on Waikiki beach.
Day 3: Kailua
A thirty-minute drive from Waikiki, Kailua is known as the ritzier residential side of the island with stunning beaches.
Lanikai Pillbox Hike
Often cited as one of the best hikes in Oahu, the Lanikai Pillbox Hike shows off Kailua's beauty in all of its glory. It's a relatively easy 2.7 kilometre, out-and-back trail with sweeping ocean views. If you make the extra effort to wake up early and watch the sunrise at the top of the hike, your efforts will be rewarded with some pretty spectacular views.
Windsurf at Kailua Beach
Kailua Beach is a gorgeous three-mile stretch of crescent-shaped shoreline. The protective reef makes the warm, salty waters here perfect for a swim or– for the more adventurous of spirit– some windsurfing.
Day 4: North Shore
The North Shore is the laid back antithesis to Waikiki's bustling shores and my personal favourite part of the island.
Cliff jump at Waimea Bay
This beach is one of the North Shore's most beautiful and jumping off the 25-foot cliff is perfect for beginners. Otherwise, it's a lovely spot to spend a beach day.
Eat garlic shrimp
One of the beauties of the North Shore: you'll never go hungry. There are several little food villages made up of a conglomeration of humble food trucks and huts serving authentic dishes packed with local flavour. Be sure to stop by and get a steaming plate of buttery, garlic shrimp with rice– a North Shore favourite. Giovanni's Shrimp Truck in particular is well-renowned for this dish.
Surf at Turtle Bay
Turtle Bay is the largest (and debatably the best) resort on the island of Oahu. Find a spot in the resort parking lot to access the public beach. From there, you can either head to sandy Turtle Beach to swim and look out for turtles or the rockier Turtle Bay side for an excellent surf spot. The resort often hosts surf lessons at this spot overlooked by the property pool. After catching some waves, head in for a Lava Flow cocktail at the pool bar and enjoy the stunning view.
Accommodation Tips
Malaekahana Beach Campground: Perfect for sprinter vans, those who fancy pitching a tent right by the ocean, and budget-conscious travellers.
Turtle Bay: A luxurious resort stay on a secluded and scenic stretch of Oahu.
Day 5: North Shore
Sunrise Shack coffee
Start your morning with a bulletproof coffee and an acai bowl with added macadamia butter at this highly-Instagrammable, bright-yellow health foods hut.
Snorkel at Sharks Cove
Don't be frightened by the name– you are very unlikely to see sharks at this family-friendly snorkelling spot. On the other hand, you are likely to see schools of colourful fish gliding just below your feet and even sea turtles. It's best to arrive in the morning to beat the crowds.
Ted's Bakery pie
Soothe your sweet tooth with a slice of Ted's Bakery's famous chocolate haupia pie or pineapple macadamia nut cheesecake.