The very best of Maui for families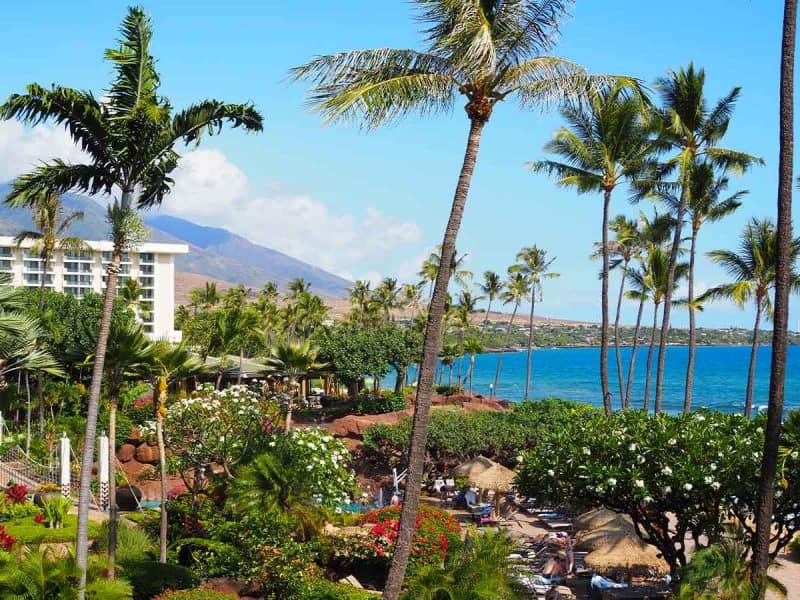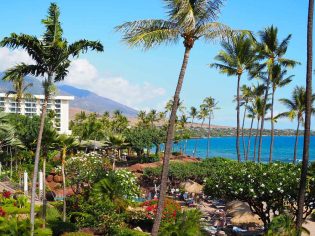 It has a reputation for being Hawaii's romantic island but there are plenty of reasons families will love Maui too.
There are gentle beaches great for snorkelling, bustling farmers' markets where you can introduce kids to Hawaiian flavours, and plenty of places to grab an easy bite to eat. So, book your flights and hire a car to hit the highways of Maui.
Where to stay on Maui
Hyatt Regency Maui Resort and Spa
If you love all the bells and whistles, you can't go past Hyatt Regency Maui in Lahaina. This luxury hotel has been newly renovated and ticks all the boxes across its 16 hectares of ocean frontage. There's a fabulous kids' pool with a toddler and tube waterslide, a waterfall and a fun grotto (and adults' bar) to swim to (plus other pools).
Multiple restaurants ensure you don't need to leave the hotel; for a special meal, reserve a table at Asian-Hawaiian restaurant Japengo for dishes such as coconut and lemongrass mahi mahi.
The hotel also runs numerous daily activities, such as a penguin-feeding show, wildlife walk and ukulele, hula and coconut-weaving lessons. There are even lessons on how to swim like a mermaid, complete with costume tails.
For adults, there's a full gym and regular yoga classes, while an on-site lu'au is a fun way to learn about Hawaii's Polynesian heritage.
Aston Kaanapali Shores
If you'd rather stay somewhere more low-key, Aston Kaanapali Shores is a three-star apartment hotel, which means you have the benefits of a hotel (with check-in, activities desk and shops) and a private apartment. This is a great mid-range option for families who want to spend a few nights cooking for themselves and perhaps want to do a load of washing as well.
The two-bedroom suites are dressed in charming old-school Hawaiian decor and are perfect for parents with small children who need to go to bed earlier than the rest of the family. Book an ocean-view room so you can watch the sun rise and set over the main pool area and beach beyond.
Beaches of Maui
Ka'anapali Beach
The most famous beach on Maui is Ka'anapali, a 4.8-kilometre stretch in the heart of the West Coast's tourist strip. Hyatt Regency Maui is on a narrow section of this beach, while further north, near Black Rock, families have plenty of space to spread out. Black Rock is also famous for cliff jumping and snorkelling but there can be strong currents.
Honolua Bay
Further up the West Coast is Honolua Bay, a hugely popular spot for snorkelling. A lot of people take boat tours here, but more independent travellers will prefer to park alongside the road and walk through an ethereal patch of tropical forest to the rocky bay.
You won't find sand here but there is plenty of space to spread out next to an old boat ramp. The only reason you come here is to snorkel, and because of sea urchins, you'll need flippers or booties (or both). This beach is best suited to families with primary-aged children or teenagers. Keep your eyes out for the green sea turtles while snorkelling.
Baby Beach, North Shore
If you're keen to spend a morning somewhere gentle and suitable for toddlers, Baby Beach on the North Shore is a fabulous spot. It's easy to reach off Hana Highway, and there's a shallow rock-pool area that's perfect for splashing about in. You'll also be surrounded by plenty of local families. Take a picnic or head into the nearby town of Pa'ia for lunch – and a cup of shave ice (like a slushie).
Maui attractions
Haleakala volcano
One of the most popular attractions on Maui is Haleakala Crater, a dormant volcano in a region known as Upcountry. A lot of people wake early so they can reach the viewing area by sunrise and if you're keen to do so you'll need a reservation with the National Park Service.
It takes around an hour to reach the summit from Pa'ia, so sunrise can be out of reach of families with small children. If that's the case, visit at sunset. You won't need a reservation and if you pack a picnic dinner (to eat in the car on the way up or down) then the kids will stay happy.
There is a vehicle entry fee (US$30) and be sure to heed all advice to dress warmly. It's hard to imagine you'll need jackets and beanies in Maui but it gets very cold at the summit, especially for kids.
Upcountry Farmers' Market
If you love mixing with locals while travelling, the Upcountry Farmers' Market on Saturdays in Pukalani is a great place to do so. Not only will it give you insight into Maui's rich agricultural industry, but it's a fun spot to spend a morning trying all sorts of coconut, mango and liliko'i (passionfruit) treats, as well as tacos and kombucha. It gets busy so arrive early and carry cash.
Eating on Maui
Café des Amis
In the heart of Pa'ia, is the wonderful and always bustling Café des Amis. This is a local institution and you'll find a stream of diners of all ages enjoying a meal here.
Kids will love the giant sweet and savoury pancakes, with flavour combinations such as pork and pineapple, ham and cheese, and strawberries and cream.
There are also Indian curries and salads, all of which are enjoyed in a fun, family-friendly courtyard. They don't take reservations, so turn up around 6pm. Afterwards, grab a gelato from the attached bar.
Tobi's Shave Ice & Poke
When you need something quick and easy, call into Tobi's Shave Ice & Poke takeaway shop. It's also in Pa'ia and is an easy spot for a meal pre- or post-beach swim.
Poke is diced raw fish and at Tobi's it's served on salad and/or with rice. Shave ice is similar to a slushie but not as wet; it's doused in syrup and can include ice-cream. You can also order acai bowls and hot dogs.
Umalu
Back on the West Coast, Umalu offers families a tasty mix of calamari, pizza and salads beside one of the pools at Hyatt Regency Maui.
The relaxed setting and friendly waitstaff make this a top dining choice for families in search of American-style cuisine with an island influence, such as spicy ahi poke nachos. It's open for lunch and dinner, and evening reservations are recommended.
The writer travelled with assistance from Hawaii Tourism Oceania.
LEAVE YOUR COMMENT