Five reasons why we love Hawai'i's Big Island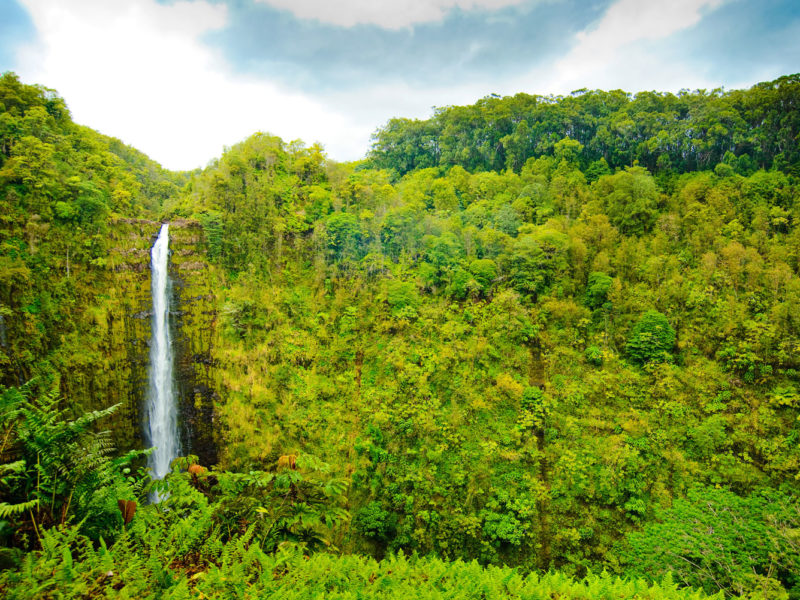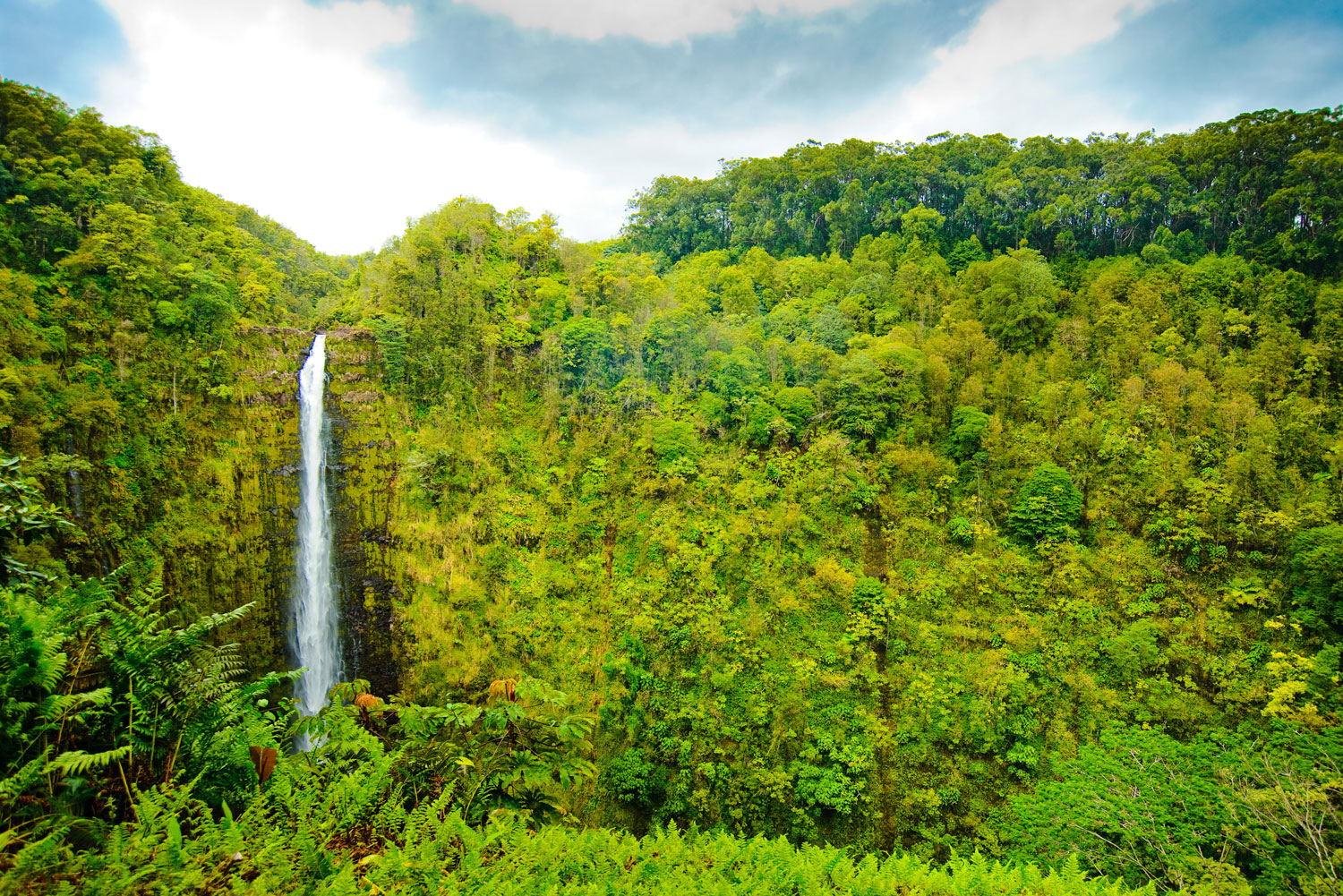 Hawai'i Island, or the Big Island to its loyal devotees, is the ultimate combination of history, nature and an irresistible laidback lifestyle.
1. The manta rays
As you lay face down on the water's surface, gently flapping your flippers, staring into the light-flooded night ocean, vast, spaceship-like manta rays glide up then turn, virtually belly-to-belly with you, their cavernous mouths agape as they filter feed.
It's definitely up-close and personal – at once hypnotic and adrenalin inducing. The mantas swim in a mesmerising balletic dance, swooping and turning as they feed on microscopic plankton.
Although one of the largest creatures in the ocean – even small reef rays have wingspans up to four metres – they're gentle giants, with no stingers or teeth.
The Hawai'i Island's Kona Coast is the best place in Hawai'i for snorkelling with manta rays. Professional divers put lights on the ocean floor at night to illuminate the plankton and attract the mantas. And it's beyond incredible.
If you prefer to watch from a distance, Sheraton Kona Resort & Spa at Keauhou Bay has a special viewing area where mantas can be seen most evenings. You can have a drink at Ray's on the Bay.
2. The volcanoes
It seems Madame Pele, the Hawaiian goddess of fire, likes to stay busy. Kīlauea, her favoured home and one of the world's most active volcanoes, has been oozing out molten lava consistently since 1983, creating more than 200 hectares of new land, not to mention destroying 181 houses in the process.
As we fly over it in a helicopter, a surreal lunar landscape unfolds: pitch black and silvery-sheened lava, patches of red, liquid rock and burning trees trapped by the lava flow. After sunset, a glow lights the sky as volcanic gas plumes out of Halema'uma'u crater. When the molten lava is most active, it spills into the ocean in a fiery, hissing act of creation.
In Hawai'i Volcanoes National Park, south of Hilo, visitors can follow the Crater Rim Drive (almost 18km) through misty, fern-filled rainforest, past the volcanic ash-cloaked Ka'ū desert, steam vents, sulphur banks and pit craters.
There are hiking trails and even camping, with the best view of Halema'uma'u crater from Jaggar Museum. Evening views are spectacular (there are night helicopter flights too). Mauna Loa, which is considered the world's largest volcano and last erupted in 1984, is also in the park.
Check the visitor centre and park website for excellent information and activity updates: nps.gov/havo/index.htm
3. The downtown area
Downtown Hilo has a wonderfully indie flavour to it – part low-key local, part hippy – with a mix of Hawaiian and plantation history and a multicultural mélange in a tropical outpost.
It's balmy and wet and blessed with an abundance of plumeria, hibiscus, ginger flowers, banyans and coconut palms.
Downtown is peppered with heritage buildings, such as the splendid 1932 Art Deco cinema, museums (the Mokupāpapa Discovery Center is well worth a look), cafés and hole-in the-wall take-outs.
For authentic local fare, try one of the okazuya, Japanese-cum-Hawaiian take-aways. Various fried morsels with sticky sauces – nori-wrapped fried chicken, shrimp tempura, crumbed and fried ahi – are packed into bento boxes to to go. Hilo Lunch Shop is a favourite.
A little more upmarket, Café Pesto taps into the town's plantation heritage – a 1912 building with palms and rattan chairs. The menu is mainly Italian, but covers most bases.
And Conscious Culture Café serves fresh, organic food and home-brewed kombucha, while to sample super-fresh poke (pronounced poh-kay), the cubed and marinated raw fish Hawaiians love, try the Suisan Fish Market on the river.
4. The nature
Black sand and rock pools, calm waters, tilting palms, Chinese pines and stilt-rooted hala (or pandanus) – Hilo's Richardson's Beach has all the elements of a truly Hawaiian east-coast beach.
Locals come here to relax, sit in the cool spring water–fed pools or the warmer ocean, and 'talk story'. You'll likely see sea turtles swimming, basking in the sun or feeding on the rocks. It's also good for snorkelling and lots of families come with their keiki (children).
Further north, the legendary 'Akaka Falls is easily accessible, and while it may be busy it is magnificent. Enveloped in a jungle of flowering ginger, orchids and giant bamboo it plunges 135 metres into a gorge.
Further north at Hawai'i Tropical Botanical Garden, paths meander through coconut groves, past hibiscus, bromeliads, heliconias and orchids, waterfalls and gushing streams.
There are fantastic coastal views, waterfalls, ravines and villages as you drive to the sacred, and beautiful, Waipi'o Valley.
You can overlook the inky black-sand beach and cliff-rimmed valley, but if you want to access it you will need a 4WD or be ready to commit to an extremely strenuous hike.
5. The history
Step into a world of sacred peace and tranquility and connect with Hawai'i's ancient past. A path weaves through a grove of palm trees with pale sand and spring-fed water pools; fierce, carved wooden images, or ki'i, guard a temple.
A massive wall 300 metres long, built around 1550, separates the former royal grounds from the pu'uhonua or 'place of refuge', one of Hawai'i's most sacred historic areas within Pu'uhonua o Hōnaunau National Historical Park on the Hawai'i Island's west coast.
This was a place for ancient Hawaiian royalty, with fresh drinking water and a safe canoe-landing spot.
If a commoner broke a kapu, or taboo (many taboos were punishable by death) and was able to reach this 'place of refuge', a kahuna pule or priest could absolve the person.
A genuinely spiritual feeling pervades the park and the royal grounds with its impressive carvings, canoes and cultural artefacts are still considered sacred.
Note – bring your swimmers and snorkelling gear; the adjacent 2 Step Reef is one of the best near-shore snorkelling spots in Hawai'i.
LEAVE YOUR COMMENT