How to spend 48 hours in Honolulu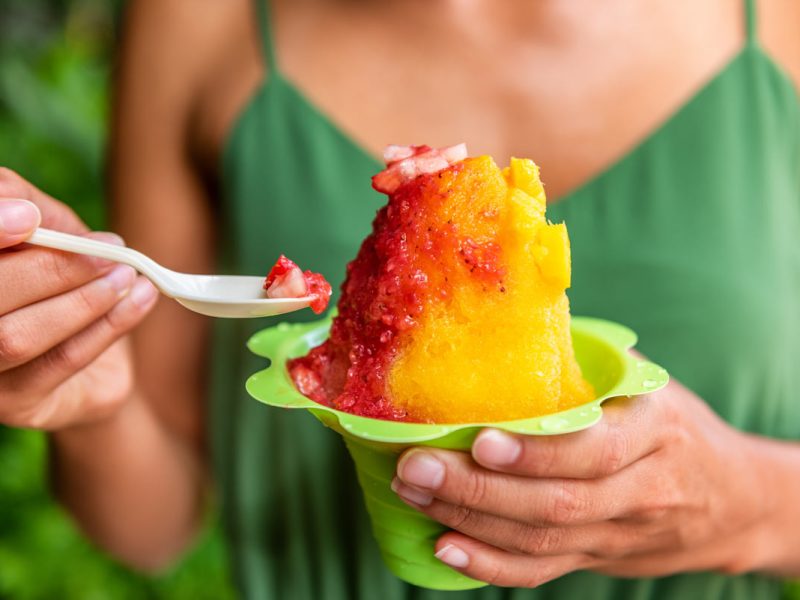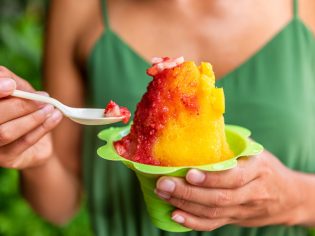 Honolulu is the capital of Hawai'i, a principal port on the south-eastern coast of the island of O'ahu, in the heart of the archipelago. While many travellers use the busy city as a stopover en route to Maui or the island of Hawai'i, there is still plenty to see and do in this contemporary, multicultural city.
Day one
Start your day at dawn
6 am: Start your first day in Hawai'i by heading straight up Waikīkī Beach to The Sunrise Shack, the dinky bolthole sitting on the sand outside the Outrigger Waikīkī Beach Resort. The shack is the colour of sunshine and a local institution.
Founded by four tousle-haired surfers who look like they walked off the pages of Surfer Magazine, it caters to both experienced surfers and beginners riding the gentle, rolling waves at Waikīkī with acai bowls, tropical smoothies and shots of creamy bullet coffee on offer.
O'ahu has been known as the gathering place since ancient times, and these days The Sunrise Shack is as good a place as any to gather. Linger here, chatting to the impossibly good-looking staff before joining the early morning joggers and walkers leaving the day's first footprints in the sand.
Join an outrigger lesson
9 am: Sign up to experience the thrill of manoeuvring down the face of a wave in an outrigger wa'a (canoe) made from koa hardwood with Faith Surf School and instructor Isaiah Moniz whom you will find stationed on the sand on Waikīkī Beach.
The Hawaiians' rich seafaring legacy is widely celebrated in Waikīkī everywhere from the various watercraft riding the trade winds to the bronze statue of Duke Kahanamoku who popularised the sport of surfing in the early 1900s.
There's also a compelling surf exhibit on permanent display at the Outrigger Waikīkī Beach Resort. Going for a paddle in an outrigger also offers a great perspective on the water sport that remains an integral part of Hawai'i's cultural heritage.
And taking in the velvet emerald beauty of the mountains from the sea in Waikīkī, Honolulu's beachfront neighbourhood on O'ahu's south shore, is also a spectacular start to the day.
Chow down in Chinatown
12 pm: The crumbling shopfronts around Chinatown have been given a facelift, helping the area to shrug off its slightly seedy reputation. Here, you'll find tanks of live crabs. Heaping displays of dragonfruit, pineapples, hands of bananas, and stalls selling everything from fragrant leis to Hawaiian dim sum.
Follow the fragrant clouds of smoke billowing above The Maguro Brothers Stall 113 around which folks stand in clumps awaiting their orders of fresh sashimi and poke bowls. Spend a few hours in the afternoon exploring this labyrinthine neighbourhood where shops selling herbs, fish and exotic produce spill out onto the street and there are colourful vignettes around every corner.
Mosey around some museums
3 pm: Head to the Bishop Museum to learn more about how the world's longest island chain – it stretches for more than 2400 kilometres – was formed. The museum also puts Hawai'i's fascinating history in the spotlight.
Check out the model of a heiau (Hawaiian temple), see a sperm whale skeleton suspended from the ceiling, and admire the colourful feathered capes, leis and kapa bark cloth blankets on show. The Hawaiian Mission Houses Historic Site also showcases what 19th-century life in Honolulu looked like.
Drink and dine at a rooftop bar
6 pm: Freshen up in your room at the 'Alohilani Resort at Waikīkī Beach, just steps from the sand, before heading to Swell Restaurant and Pool Bar. The bar is known for serving some of the city's finest maitais and for its regular acoustic performances from local artists.
It's also a top spot to enjoy local favourites such as kalua pork and fish tacos. Reserve a private cabana so you can swan back and forth to the infinity pool, which boasts ocean views. Or if it's ultimate luxury you're after, bed down at Espacio The Jewel of Waikiki (although if you do, we can't guarantee you'll want to leave your suite for tomorrow's activities).
Day two
Hike to the top of Diamond Head
6 am: Hawaii's most prominent landmark is known for its historic hiking trail, stunning views and military history. It was originally known as Le'ahi, which means 'brow of the tuna' thanks to its distinctive profile.
Hiking to the top of Diamond Head is not for the faint-hearted: the headland rises about 230 metres from sea level and the trail includes a steep set of stairs that lead through a tunnel that spits you out at the summit.
Flick your phone to panorama mode to capture the view from Koko Head to Wai'anae. During winter, you may be lucky enough to see passing humpback whales frolicking off the shoreline. Note: You must book ahead with the Division of State Parks to make this trek.
Indulge in some shave ice
10 am: Have you even been to Hawai'i if you haven't tried shave ice? This is the signature staple of a Hawaiian holiday and it's a treat you shouldn't miss, especially after you've huffed and puffed up Diamond Head. This cup of ice flakes soaked in sweet and lurid syrup came to Hawai'i via Japan where eating kakigori (the Japanese version of the sweetened shave ice) harks back to the Heian period.
It's now such an iconic dessert that images of former US president Barack Obama are ubiquitous when he and his family are holidaying in Hawai'i. The president's preferred spot is Island Snow, where you can now get a brain freeze over a Snowbama.
Waiola Shave Ice also has a kind of Willy Wonka wow factor, with neon-bright syrups ranging from melon to cherry, watermelon and lime.
Enjoy lunch at feted Fête
12 pm: Chef Robynne Maii was named Best Chef in the Pacific and Northwest for 2022 at the prestigious James Beard Awards, becoming the first Native Hawaiian woman and first recipient of the award from Hawai'i in nearly 20 years. Maii's restaurant, Fete, is famed for its Korean chicken sandwich, which is served with an Asian-style pear slaw, and garlic-sesame aioli on a brioche bun.
The restaurant is all exposed bricks and reclaimed wood, underlining the grit of the local denizens and nodding to Maii's Asian heritage thanks to its Chinatown location.
Shop till you drop
3 pm: Waikīkī was once a playground for Hawaiian royalty and the ali'I (chiefs) often rode the waves here. The state's only royal residence, Iolani Palace (now the Supreme Court) is a reminder that the archipelago was once a royal kingdom. It's also where you will be treated like royalty when you check into your suite at the Halepuna Waikīkī.
The beachfront neighbourhood is where you will find the highest concentration of hotels in Honolulu. It's small enough that you can waltz around the backstreets checking out boutiques selling bikinis and kitsch souvenirs or bounce between the upscale stores clotted along Kalakaua Avenue, Honolulu's version of Rodeo Drive and Waikīkī's main arterial route.
Whether you're a window shopper or are just out to track down some daily essentials, such as requisite reef-friendly sunscreen, the Ala Moana Centre is the largest open-air shopping centre in the world so it's worth a wander.
Explore Hawai'i's creative side
6pm: Visit Kaka'ako for its street art, vibrant restaurants and independent boutiques that embody Honolulu's sunny creative spirit. Head to Moku Kitchen for a few Monkeypod mai tais made Insta-worthy with a honey-lilikoi foam.
Moku Kitchen is ultra-hip; sit at the bar where the chefs will greet you with the shaka sign while assembling traditional Hawaiian dishes such as hapa poke, with kahuku sea asparagus, fresh-caught fish tacos and Waipoli Farm mixed greens. This area has brought together some of the city's best young creatives and Moku Kitchen is a major player in its considered rejuvenation.
LEAVE YOUR COMMENT