The best things to see and do in Mauritius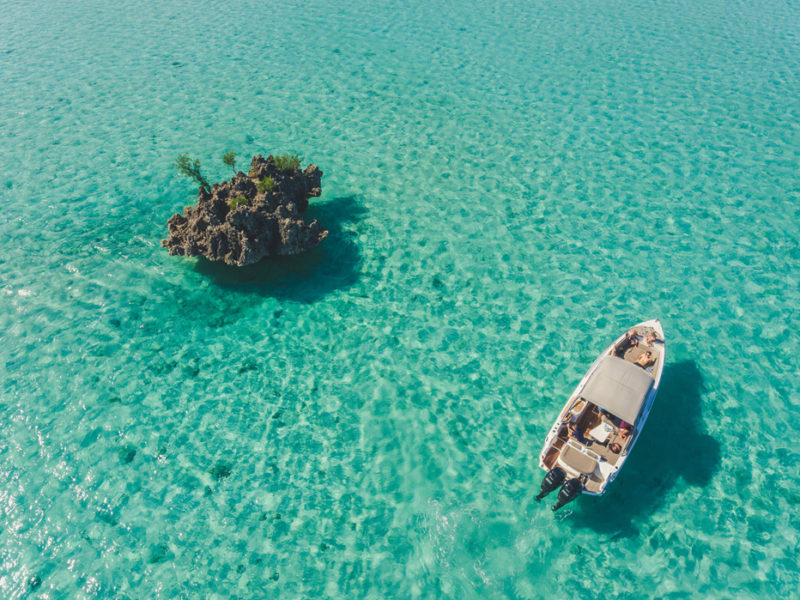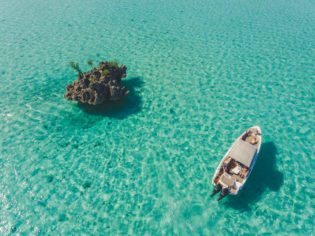 |

THIS ARTICLE WAS CREATED IN PARTNERSHIP WITH Mauritius Tourism Promotion Authority

|
Mauritius: the name alone is enough to conjure up visions of azure-blue waters and golden-sand beaches. And you wouldn't be wrong – it's all of this, but plenty more.
Once home to the fabled dodo (the now-extinct bird), the Republic of Mauritius is the stuff of legend. Its stunning, vibrant landscapes of multihued earth, crashing waterfalls and craggy-cliffed mountains have been claimed, fought over, won and lost by the likes of the Dutch, the French and the British.
Culturally, it forms an unparalleled intersection between those Euro influences and distant neighbours Africa and India – not to mention, of course, customs and traditions that are all its own. On this multicultural little island, the streets echo with different dialects, people dine on a fun combination of cuisines and believers worship many gods. Surrounding it all are the warm, inviting waters of the Indian Ocean, offering reefs teeming with marine life ripe for exploration. Here, the best things to see and do in Mauritius.
Wander its natural wonders
Chamarel's Seven Coloured Earth makes for a surreal start to your sightseeing. Walk through the Geopark's rainbow-hued sand dunes undulating alongside an endemic natural garden with breathtaking views of the famous Mauritian ravines in the distance.
While here, stop in at the viewpoint of the island's tallest waterfall (Chamarel Waterfall), which rushes over the ledge of a basalt cliff before flowing down a six-kilometre canyon to Baie du Cap. Trek the three hours to the waterfall's base and be rewarded with a swim in the oval pool next to its misty showers. An award-winning rum distillery awaits in Chamarel village, for later.
Equally spectacular is Le Morne Brabant, a UNESCO World-Heritage site at the windward, south-western tip of Mauritius Island. Hike the 556 metres to the summit for incredible views of the aqua lagoon below – a feat easily achieved in half a day.
Culture meets nature at Le Grand Bassin, known to the local Hindu population as the sacred lake Ganga Talao. Temples and colourful statues dot its shores, which form a pilgrimage spot particularly in late February or early March for one of the world's biggest Hindu festivals outside India.
Meeting the exotic wildlife of Mauritius is as easy as visiting the island's animal parks or nature reserves. The safari-style Casela World of Adventures gives you a 'free-range' feeling as you explore its 14 hectares, but organised activities such as walking with lions (yes, really), ziplining and horse riding are also available.
La Vanille Nature Park is even more focused on animal encounters, with an extensive list of interactive, family-friendly activities – from pony rides to feeding a giant tortoise and a meet-and-greet with Octar the iguana.
Get tangled in its historical web
Mauritius' cultural mélange, crossed with a history of war and peace, slavery and freedom, all add up to plenty of fascinations to find along the tourist path.
Take the Tea Route, tracing the history of tea, vanilla and rum through such properties as the colonial mansion turned tea museum Domaine des Aubineaux, the current tea producer Bois Chéri, Vanilla House and La Maison des Essences – as fragrant a stop as you'd imagine from the name. Included in this organised 'trail' are guided tours, tastings of tea and rum, and much more. Put aside a day to see it all.
Exploring the historical village of Pamplemousses is another way to effortlessly fill your day. Once you have enjoyed its historical sights and the tranquillity of its botanical gardens, venture forth to L'Aventure du Sucre – a sugar museum set in and around an old sugar factory.
For history-buffs also looking to satisfy their appetites, head to the iconic Creole mansion, Eureka House, or the restaurant at elegantly restored Victorian beauty, Château de Labourdonnais, for traditional Mauritian fare that draws upon a rich variety of local produce. Try the Mauritian buffet 'La Caraille' cooked over firewood for lunch at the latter.
Adventure – any which way
If adventure is on the agenda, Mauritius can entertain in more than a dozen different ways. Explore the beautiful tropical setting via its hiking and cycling trails, or (for the more daring) by zipline or quad bike. Water babies can see the reef in all its splendour by taking a snorkelling safari, trying out a helmet dive or doing the wonderfully weird Undersea Walk. Kitted out in a Buzz Lightyear-like helmet, even non-swimmers can stroll the lagoon floor.
With Blue Safari, you can choose to take an equally futuristic underwater scooter, or keep it classy with a deep sea lunch, served 35 metres below the surface of the Indian Ocean aboard a submarine.
For a more comfortable and accessible alternative to jet-skiing, take a Seakart – a cross between a go-kart and a speedboat – on a one- or two-hour exploration of the south-west coast.
For more things to see and do in Mauritius, visit Mauritius Tourism.