13 amazing things to do in Mauritius that you've never heard of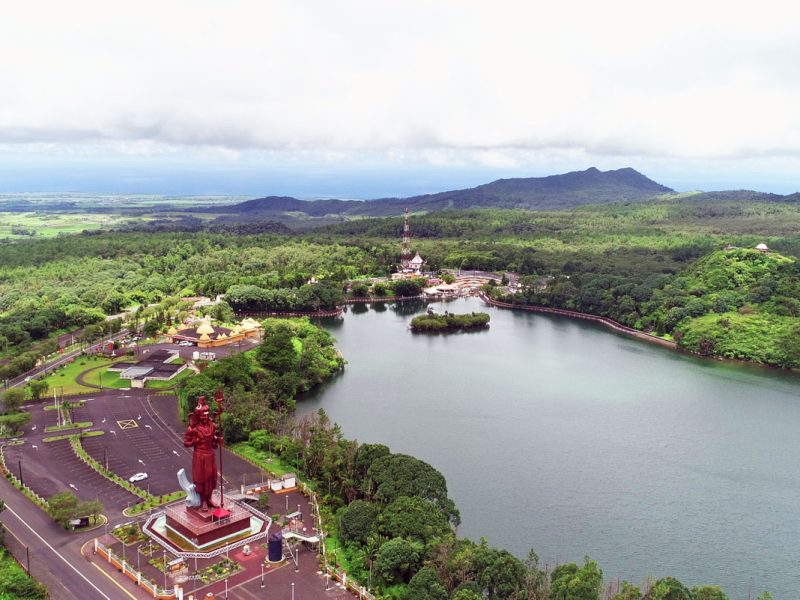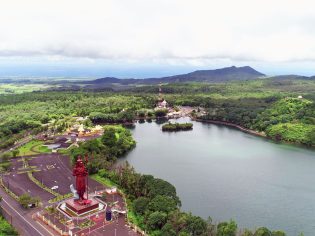 |

THIS ARTICLE WAS CREATED IN PARTNERSHIP WITH Mauritius Now

|
Mauritius crams a mountain of magical experiences into its laid-back lagoon-edged landscape, with thrilling surprises awaiting travellers who venture past the island's sun-baked beaches and beyond.
It may be well known for its clear blue waters, white sandy beaches and relaxed way of life, but there's far more to the stunning island country of Mauritius than meets the eye.
Whether you want to relax, discover the traditional Mauritian way of life, or tackle more adrenaline-fuelled activities, here are 13 wonderful things to do in this slice of paradise.
1. Reunite with Mother Nature
At 100 metres high, Cascade de Chamarel is the tallest single-drop waterfall in Mauritius. Its powerful flow is cradled by a lush tropical forest, edged by cliffs created by millions of years of volcanic activity. Immerse yourself in nature and take the three-hour trek to the waterfall's base before sliding into the cool pool for an invigorating swim.
2. Do the rum-bar
Tickle your taste buds and try fine Mauritian rum at Rhumerie de Chamarel. At this distillery, set in exquisite grounds 300 metres above sea level, rum connoisseurs can join a behind-the-scenes tour and learn about the production of their premium range. Book a table at the estate's eco-friendly restaurant, L'Alchimiste, to savour delights sourced from the landscape.
3. Soar on a seaplane
Buckle up and take off from the water for an exciting seaplane flight to discover Mauritius from above. You'll fly over mountainous valleys and jagged peaks, and glide across turquoise-tinged oceans. Personalised and private, you'll sit alongside the pilot who'll furnish you with island folklore as you soar above stunning scenery before a water landing.
4. Rejuvenate your life
Switch off and tune in for some bodywork with Reiki or an auric healing session to balance mind and body, or indulge in an Ayurvedic massage at a holistic care centre. There are luxury spas offering the ancient healing techniques dotted around Mauritius, so revive your senses and de-stress; holiday pampering is an island must.
5. Take an adrenaline-boosting zipline
To discover the island's wild side, where waterfalls and eye-catching canyons will take your breath away, sign up to Mauritius' longest zipline at Vallée des Couleurs Park. For a more sedate experience, nature lovers can immerse themselves in the park's indigenous fauna and flora. The most impressive sight? The 23-coloured earth landmark, where waves of earth curve like the female form.
6. Discover history and heritage
Immerse yourself in Mauritian history and reflect on the island's darker side. Once part of the international slave trade, imprisoned workers would throw themselves off the surrounding cliffs rather than be subjected to degradation. Slavery was abolished in 1834, and now local museums, monuments and plaques are sobering reminders of a painful past.
7. Enjoy traditional crafts and cuisine
Meet the locals and lose yourself in the island's bright bustling markets dotted throughout the townships, exploring markets for Mauritian handicrafts and spice up your day by trying delicious traditional Creole street food. Be sure to sample table d'hôte, a homemade meal around a communal table with a Mauritian family; traditional dwelling houses Kot Marie Michelle and Escale Créole will welcome you to enjoy a fusion of tasty Creole cuisine in homely surroundings.
8. Do some electro exploration
Steer an electric bike off the beaten path to discover authentic villages untouched by tourism. Cruise through spectacular countryside vistas, stopping at forest habitats where native wildlife roams, and see sugar cane fields and bays offering fanning views of the island's aqua-green coastline. It's laid-back adventure at its best, uncovering hidden gems and surprising treasures.
9. Take a hike
Tie your laces and head to the hills to hike into the heart of Mauritius. With more than 40 classified trails – ranging from easy for younger families, moderate for lengthy walks with easy terrain, and hard for adept intrepid hikers – there are scenic trails and immersive nature experiences for everyone.
10. Find gods, statues and a sacred lake
Pack a picnic and visit Ganga Talao, the largest natural crater lake in Mauritius. Sacred to Hindus, and surrounded by adorned statues and temples, it's considered the island's holiest landmark. Book a guide and learn about the Hindu culture and pilgrimage which occurs annually around February or March; it's one of the largest Hindu festivals outside India.
11. Learn about colonial life
Step back in time and enjoy a guided tour of an 1830s colonial residence at Maison Eureka. Filled with antiques and photos, the walls hold stories of a bygone era narrated in the onsite museum, while the pretty manicured gardens are home to endemic plants and exotic fruit trees. An onsite restaurant serves traditional Mauritian cuisine on the verandah.
12. Explore the underwater world
For a one-off experience, pop a champagne cork and dine underwater in a submarine. Guests can ogle at the Indian Ocean's magical sea life some 35 metres below the surface without getting wet; watch for turtles, shipwrecks and exotic species living off healthy coral reef systems.
13. Play in a golf lover's paradise
Golfers, swing your eyes away from the island's crystal blue waters and focus on Mauritius' beautifully laid out golf courses instead. There are 10 of them suitable for all levels. Set between sea and mountains, the Heritage Golf Club in Bel Ombre is one of the finest in the Indian Ocean.
For more information and to plan your trip, visit Mauritius Now.
LEAVE YOUR COMMENT