Top places to chase the sun in Africa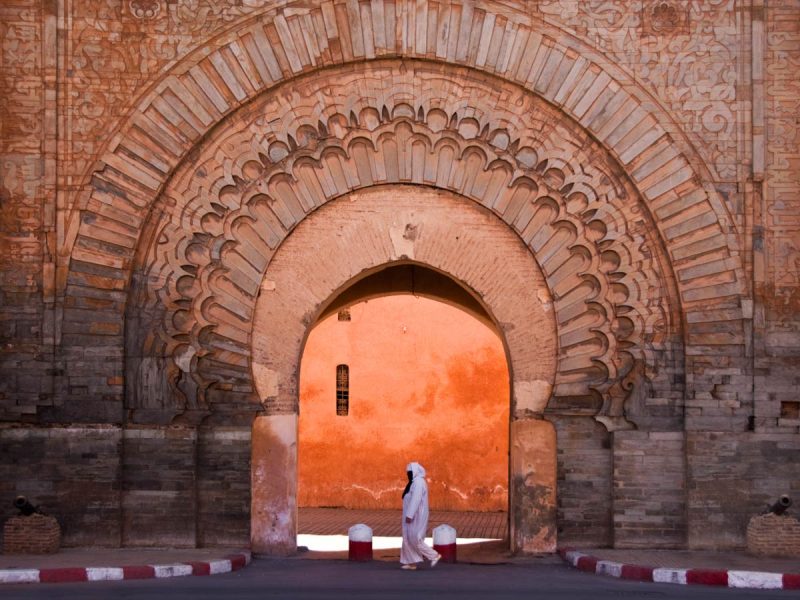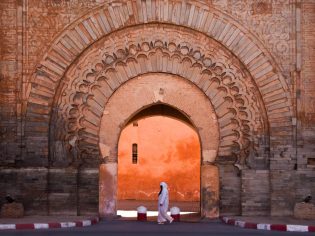 Our pick of far-flung places to escape to in Africa.
From vibrant cities like Cape Town and Marrakesh to wildlife adventures in Kenya or Tanzania, there's no shortage of mesmerizing sights and unique activities to do on the African continent. Home to more than 50 countries full of natural wonders, narrowing down this part of our 100 places to chase the sun list was a tough one for sure. Nevertheless, we've made our top nine picks and we're confident that you'll love these places that showcase the best that Africa has to offer.
Read about all 100 places to chase the sun around the globe here.
24. Island of Mozambique, Mozambique
Remoteness has been a dear friend to the UNESCO-listed Island of Mozambique. The location of this crescent-shaped coral isle off Mozambique's isolated northern coast creates breathing space between it and east Africa's heaving metropolises, truly filtering out the masses.
A three-kilometre bridge connects the three-kilometre-long Ilha de Moçambique with the country that was named after it. The Zanzibaresque Stone Town is a charmingly shabby architectural treasury of the island's darker days as Portuguese East Africa's trading hub; once a waystation for everything from spices to slaves.
The formidable (16th century) Fort São Sebastião contrasts with peaceful white-sand bays daubed with Indian-Ocean blues. Bustling Macuti Town is the tiny island's palpitating modern African heart, home to a lively little market and most of the population (14,000).
Unlike fellow Spice Island Zanzibar, this travel daydream from yesteryear is still in its tourism infancy, with chic lodgings, relaxed restaurants and seafront patio bars slowly rising from the island's colonial skeleton.
by Steve Madgwick
25. Bo-Kaap, Cape Town, South Africa
It's possible an upended bag of Skittles inspired the candy-coloured aesthetic of the buildings dotted around Bo-Kaap, in the folds of Signal Hill, where almost all visitors to Cape Town will end up strolling at some point.
You'll find Chiappini Street the most photographed strip in the enclave, once the only area of the South African port city in which Cape Malay Muslims were allowed to live. Learn all about the rich history of the Cape Malays, who originally arrived as slaves, political prisoners or exiles from the Dutch East Indies, at the Iziko Bo-Kaap Museum.
When the houses, which are a mix of Georgian and Cape Dutch architecture, were initially leased there was a covenant that dictated they had to be painted white. When this was lifted, and the Cape Malays were allowed to buy the properties, they painted them in distinctive crayon-bright colours as a way of expressing their newfound freedom.
26. Thanda Safari Lodge, Zululand, South Africa
It's hard to read with so many visitors. I can ignore the swallows and golden weaver birds flitting down from teardrop-shaped nests. Even the graceful kudu and skittish springbok are OK. But when a six-tonne bull leads a dozen elephants to the fountain outside the library at Kwa-Zulu Natal's Thanda Safari Lodge in South Africa, I can only gaze in wonder.
Back at my villa, there's an almost magnetic pull to the freestanding hut that lies at the end of a raised walkway. As I lie down on the day bed, a chorus of buzzing cicadas heralds the arrival of six shaggy nyalas, their light brown hides marked by thin white streaks that look like dripping paint.
Watching them walk directly below me, I finally admit defeat and swap my book for a bottle of Amarula from the complimentary minibar. At least I'll have something to read on the plane.
by Alexis Buxton-Collins
27. Mauritius
Blessed with a sultry subtropical climate – it's on a similar latitude to Exmouth in Western Australia and Rio de Janeiro – Mauritius tempts holidaymakers throughout the year. While some cocoon themselves in upscale resorts, sipping rum cocktails by the pool or luxuriating in cerulean lagoon waters, there's plenty to excite and intrigue the more intrepid traveller, from scenic drives through an undulating island interior quilted with waterfall-laced rainforests and extinct volcano craters to breathtaking climbs to jagged green peaks soaring above palm-fringed beaches and sweet-scented sugarcane fields.
The beauty of Mauritius engrossed Charles Darwin, who called in on HMS Beagle in 1836, and, after visiting 60 years later, Mark Twain wrote: "Mauritius was made first, and then heaven, and heaven was copied after Mauritius."
What adds to the appeal – and makes this such an enthralling destination – is its stew of cultures shaped by its European colonial past and waves of immigration from Asia and Africa. This rich melange is evident across the island, but most vividly for me on a memorable day trip to Port Louis, the bustling Mauritian capital.
Amid the honking traffic and nondescript office blocks and malls are captivating sights, sounds, tastes and smells, especially at the Victorian-era Central Market, where locals, tourists and chatty traders rub shoulders at stalls piled with multicoloured fruits and vegetables, spices and herbal medicines, fabrics and handicrafts, trinkets and souvenirs (including some featuring the dodo, the endemic flightless bird that died out after Dutch sailors settled on Mauritius in the 16th century).
As we roam the market, myriad languages – including English, French, Creole and Hindi – spike the air, while aromas drift from the food courts and the canteens lining the surrounding cacophonous streets. There's a distinct Indian flavour to many offerings, including curries, biryanis, rotis and dholl puri (a flatbread wrap with yellow split peas spiced with cumin and turmeric). About two-thirds of Mauritius's 1.3 million population claim Indian descent, many of their ancestors having arrived in the mid-19th century to toil on the island's sugar estates.
On Port Louis' revamped waterfront, you'll find Aapravasi Ghat, the depot where indentured Asian and African labourers were processed. It's now a UNESCO World Heritage site with an interpretation centre.
Elsewhere in the city's compact core, an eclectic mix of architecture catches your gaze: Hindu temples, mosques with elaborate facades; the French-built St Louis cathedral; Fort Adelaide, a citadel constructed by the British on one of its verdant hills (it's worth the short ascent to the fortifications for breezy views over the capital and the sparkling Indian Ocean).
Chinatown, a stone's throw from the Central Market, is also good for a wander. A giant arch beckons you in, past restaurants and cafes plying pearl bubble tea and typical Chinese fare, plus snacks with a Gallic twist (I highly recommend the baguettes filled with Cantonese-style roasted pork). The neighbourhood has an arty vibe, with Sun Yat Sen Street and its adjoining laneways decorated with striking murals depicting everything from Chinese dragons to anime characters.
I pop into the Natural History Museum, which showcases the island nation's flora and fauna and is housed in a custard-hued civic building by the banyan tree-shaded Company Gardens. There's an interesting exhibition charting the dodo's demise, plus models and replicas of the bird and marine life that greets modern-day travellers, from the bottlenose dolphins and technicolour reef fish you'll see on snorkelling and speedboat trips to the cute red-feathered fodys and spiky-haired bulbuls that hop and chirp beneath your breakfast table, putting you in good cheer for another day in this Indian Ocean idyll.
By Steve McKenna
28. Mahali Mzuri, Masaai Mara Reserve, Kenya
Book Sir Richard Branson's luxury Kenyan camp Mahali Mzuri between June and September to score front-row seats to the country's annual great migration. Africa's greatest wildlife spectacle sees up to one million wildebeest, dazzles of zebras, gazelles and other animals undertake the 1600-odd kilometre journey through Tanzania and Kenya.
The bespoke tents are the backbone of this contemporary oasis, which take full advantage of the location and landscape, and are entirely fitting for Branson's brand, as eclectic with its influences as the African continent itself. Ranked #1 Hotel in the World in Travel + Leisure's 2021 World's Best Awards, Mahali Mzuri's 12-tented luxury safari camp features lots of custom-made furniture angled so guests can enjoy spotting wildlife from the comfort of their own private deck, the swimming pool and surrounding sun terraces.
The retreat is the perfect launching pad for the Maasai Mara National Reserve during the migration period and sits within the wildlife-rich Olare Motorogi Conservancy. The tranquil haven epitomises the romance of going on safari in style. Cue the sound of stampeding animals and let the game begin.
29. Egypt's summer hits
From exploring ancient sites such as the famed pyramids to mooching around the nearby metropolis of modern Cairo – where the past collides with the present – to sailing on a felucca (single-mast boat) along a section of the glittering Nile, Egypt is an iconic, unforgettable and inspirational destination for a bucket-list trip.
The year 2022 marks the centenary of the discovery of Tutankhamun's tomb, which makes it a great time to visit the country, located in northeastern Africa between the Mediterranean and the Red Sea.
After taking in Egypt's ancient monuments, make your way along Sharia Al Mu'izz, regarded as 'the Bond Street of 14th-century Cairo', which is lined with buzzy souks and beautiful buildings. You should also get lost in the skinny lanes of the Khan El Khalili Bazaar, which Lonely Planet describes as a 'medieval-style mall'.
30. Tangier, Morocco
The bohemian vibe of Tangier is legendary. The seaport on the northern coast of Morocco, on the Strait of Gibraltar, commands the western entrance to the Mediterranean, making it Europe's gateway to Africa.
The city encapsulates a melting pot of language, culture and design. I was lucky enough to discover dreamy gardens and exotic, exuberant and sophisticated interiors on a tour with Abercrombie & Kent, which helped colour the edges of Morocco and redefine the country as a serene place to escape to.
By Elise Hassey
31. Marrakech, Morocco
Nestled into the foothills of the Atlas Mountains and surrounded by ancient olive trees, Berber Lodge is the ultimate hiatus from the hustle and bustle of Marrakech. Honouring traditional Berber architecture with the use of local pink clay, palm-thatched roofs and beautiful interiors decorated with vintage Berber artistry, the lodge is a charming retreat celebrating authentic Morocco and set to a soundtrack of chirping birds. Days are lost here lazing by the pool with a good book, inhaling the sweet scent of jasmine and mint tea.
By Elise Hassey
32. Taghazout, Morocco
You can't visit Morocco without visiting Marrakech. But, when you've had enough of getting lost in the souqs and wandering around the veins of this tangled metropolis, you should take some time out in Taghazout, where the calming addition of the North Atlantic Ocean crashing along the coastline at Anchor Point has given the small fishing village an almost mythical status amid the surfing community. After the wonderful madness of Marrakech, visiting Taghazout feels like switching from binge-streaming Netflix to a black-and-white TV.
Located about an hour and a half's drive from the Sahara Desert, the sun-blasted town is an oasis of tranquillity, clinging to a blushing pink hillside that tumbles down to the beach. If you're not brave enough to surf the barrelling waves at Mysteries or Anchor Point, you can simply sit and watch the fisherman heading out in their matchy-matchy wooden boats while drinking endless pots of sugary mint tea.
Most of the colour in the tranquil village comes from its predominant palette of nautical blue-and-white hues. In the cool of the afternoon, wander the cobblestone streets to admire the mosaiced doorways, shuttered windows and terracotta pots overflowing with flowers. After the evening's call to prayer has echoed over the village, head up the hill, past the higgledy-piggledy houses and narrow lanes festooned with flapping washing, to eat fish tagines with the locals at a restaurant with plastic tables and a clay-baked floor.
By Carla Grossetti
LEAVE YOUR COMMENT