Ranked #21 in our countdown of '100 Ultimate Travel Experiences of a Lifetime'.
A journey to Egypt to gaze upon the famous pyramids has undoubtedly made it onto every history buff's bucket list.
From the mesmerising tales taught in history lessons to the logistical mystery of their construction, the pyramids and their ancient culture still have a magical hold on curious explorers.
Egypt's top attraction, the three pyramids of Giza (the Great Pyramid of Khufu, the Pyramid of Kafhre and the Pyramid of Menkaura) can be reached by taxi or tour bus from Cairo, and for those who are brave enough (and not afraid of superstition); you can venture inside the tombs of the great kings of the past.
"One of the world's greatest man-made wonders."
– Sally Webb
Intrigued by these magnificent structures that were constructed by an ancient civilisation without modern technology? Find out more at blog.expedia.com.au/bucket-list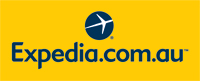 Click here to book yourself a truly once-in-a-lifetime trip to the pyramids in Giza with tour specialists, Exodus Travels