6 must-do's in Morocco's Blue City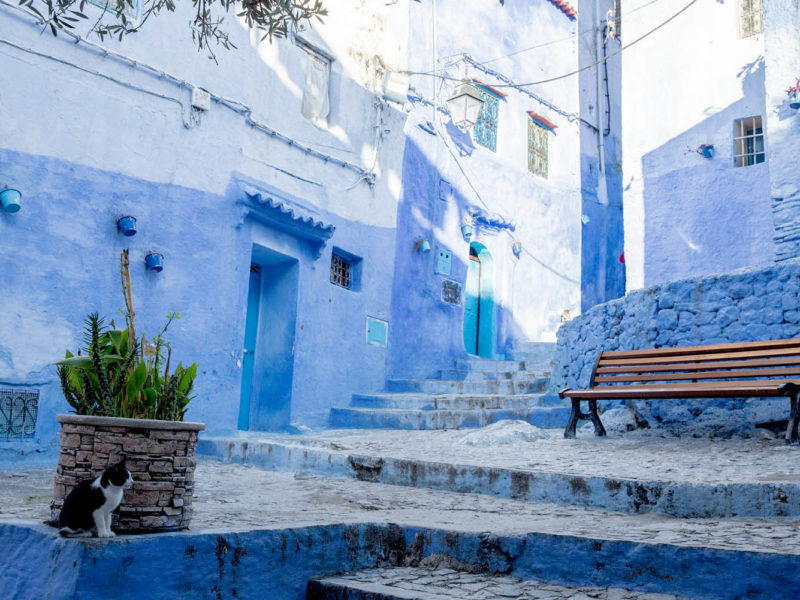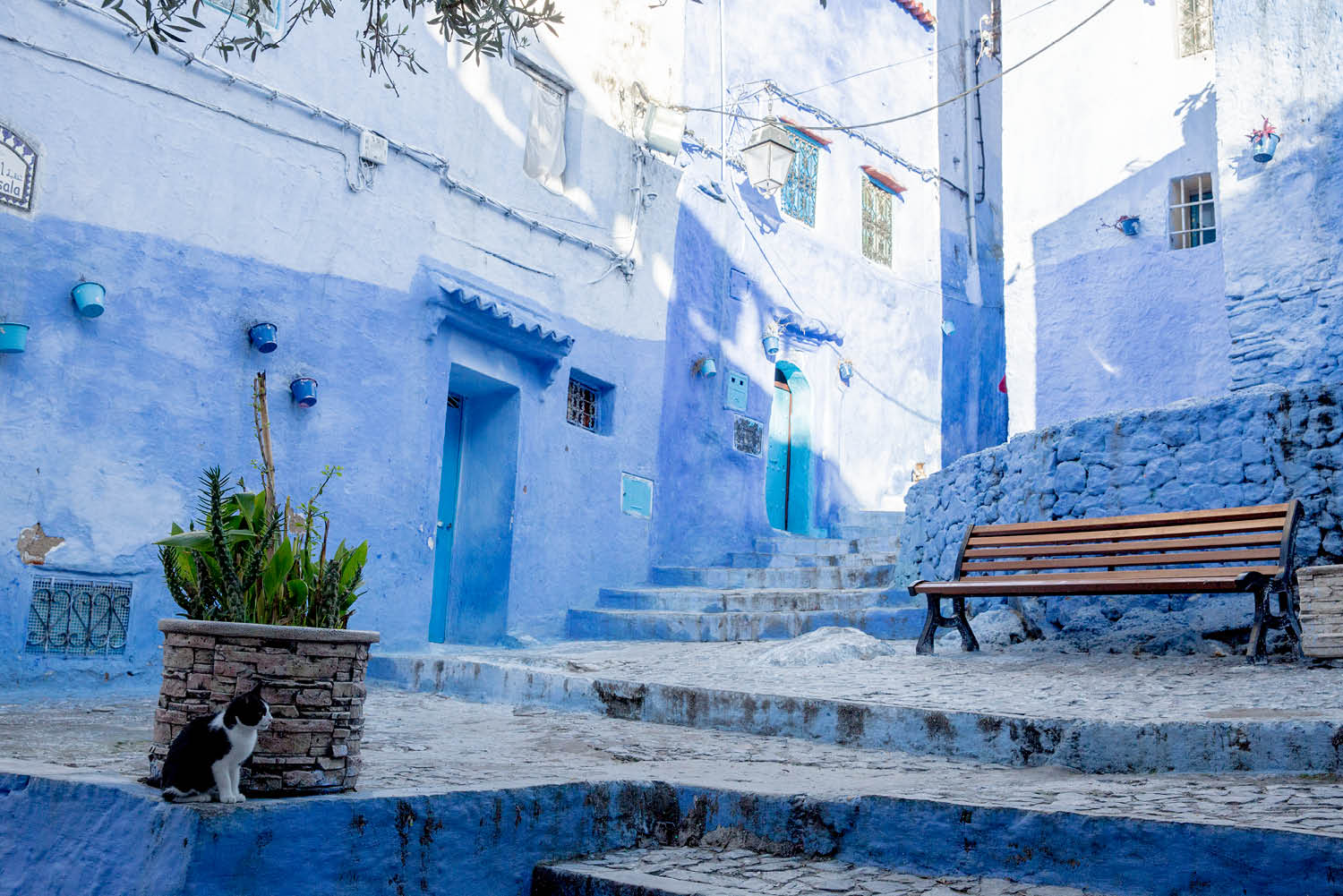 Deep in the Morocco's Rif Mountains is a blue city with labyrinth-like streets that is nothing like you've seen before. Here are six things you should do when you reach magical Chefchaouen.
Set along what was once an old caravan route between Tangier and Fez, Chefchaouen (or Chaouen as it is sometimes called) is one of Morocco's hidden gems. Many travellers overlook northern Morocco in favour of the well-worn tourist trail of the south: 'the capital of cool' Marrakech, beachy-chic Essaouira and the Sahara.
Travellers are instantly enchanted as they gaze upon the cobbled lanes, terracotta roofs, white facades brightened with splashes of brilliant blue paint, and intricately tiled doorways framed by bougainvillea.
The picturesque streetscapes of Chefchaouen have become very fashionable of late. Comparable in beauty to the likes of Santorini, Jodhpur or Positano, social media 'influencers' have deemed Chefchaouen as infinitely Instagrammable.
1. Chase waterfalls: Talassemtane National Park
Embrace the stunning Talassemtane National Park; one popular walking trail begins at the village of Akchour, a 40-minute drive from Chefchaouen. The four-hour round-trip hike to the waterfall promises scenic views, beds of wildflowers, a natural structure known as God's Bridge, and crystal-clear pools to take a dip.
2. Feast on local fare: figs and strawberry tree honey
Try the local speciality, melt-in-your-mouth lamb tagine studded with almonds and sweetened with plump prunes, slow-cooked in a traditional earthenware pot. Wood-fired flatbread is a staple with most meals, perfect for mopping up tasty soups, warm salads and tagines. Chaouen is also known for its wonderful produce; goat's cheese is a must-try, as are dried figs, olive oil and strawberry tree honey.
The main square in the medina is lined with cafes and filled to the brim with locals and tourist mingling easily.
3. Linger in Plaza Uta el-Hammam
The main cobblestoned square is lined by mulberry trees, craft shops, sidewalk cafes and the 15th-century Grande Mosque, with its unusual octagonal minaret. There's also a well-preserved kasbah; the ochre-tinged fortress is now home to a pretty garden and the Ethnographic Museum. A climb to the kasbah's top will reward you with lovely views.
There are several theories as to why so much of this city is painted blue. One popular theory is that the blue keeps mosquitos away, another is that the Jewish population introduced the blue when they took refuge from Hitler in the 1930s. The blue is said to symbolise the sky and heaven, and serve as a reminder to lead a spiritual life. However, according to some locals, the walls were mandated to be painted blue simply to attract tourists at some point in the 1970s.
4. Shop local for handicrafts
Dive into the vibrant bazaar where easygoing vendors sell argon oil, aromatic spices, amber and musk. Shops are crammed floor to ceiling with trinkets, antiques and shabby-chic pottery, and you can barter over Berber carpets, woollen garments and woven Rifi blankets unique to the region. The area is known for leatherwork; ensure you order a pair of babouche slippers to be made while you're in town.
5. Unwind the Moroccan way: it's hamman time
A Moroccan spa experience is the perfect way to unwind. There are public baths for locals, but if it's your first time you may prefer to try an option tailored for visitors. Lina Ryad & Spa has a traditional Hamman with scrubbing and soaping using rhassoul (natural clay), followed by a massage using sweet almond oil.
Take the opportunity to beautify yourself with essential Moroccan beauty products, including the renowned Argan oil, beldi soap and rhassoul.
6. Catch sunset at the Spanish Mosque
If you only do one thing in the Blue City, make it the short hike up to the Spanish Mosque to take in the sweeping sunset views. Don't start your descent until you've heard the soul-stirring symphony of the call to prayer ringing out from the surrounding mosques.
Don't forget mosque etiquette if you wish to visit. The Muslim idea of "modest dress" (such as would be acceptable in a mosque, for example) requires women to be covered from wrist to ankle, and men from over the shoulder to below the knee.
Getting there
Arrange for an accredited private driver to Chefchaouen from Tangiers (two and a half hours) or Fez (four hours).
Staying there
There are more than 200 small hostels and boutique hotels. Book somewhere in the old medina, as the newer part of town is not as charming.
Handy language tips
Due to the lasting effects of colonisation, Spanish is widely spoken. Locals also speak Arabic, Berber and French, but it's easy to get by with English too.
What to be aware of
The Rif region is one of the world's foremost cannabis producers. Touts typically target tourists but are best avoided. Although it's readily available, smoking kif is illegal. You'll soon master the art of a polite but firm 'no'.
LEAVE YOUR COMMENT