5 reasons Johannesburg is not so scary anymore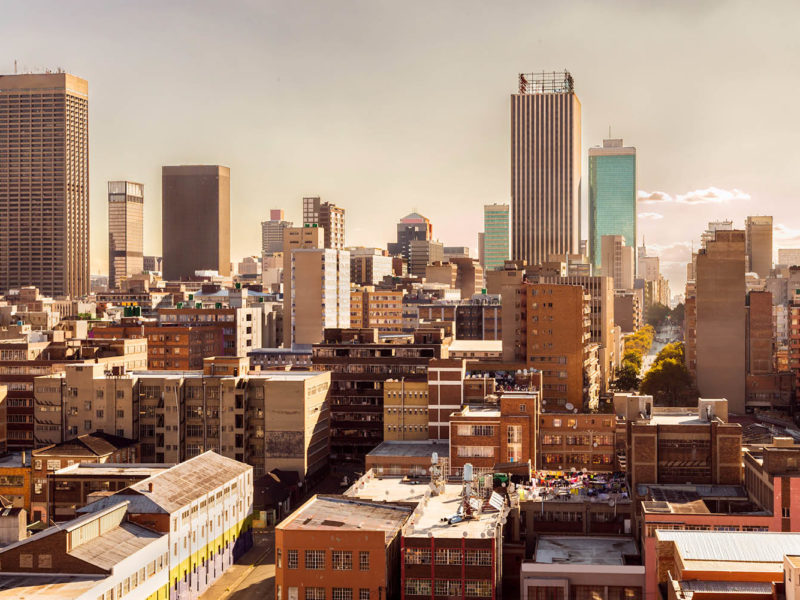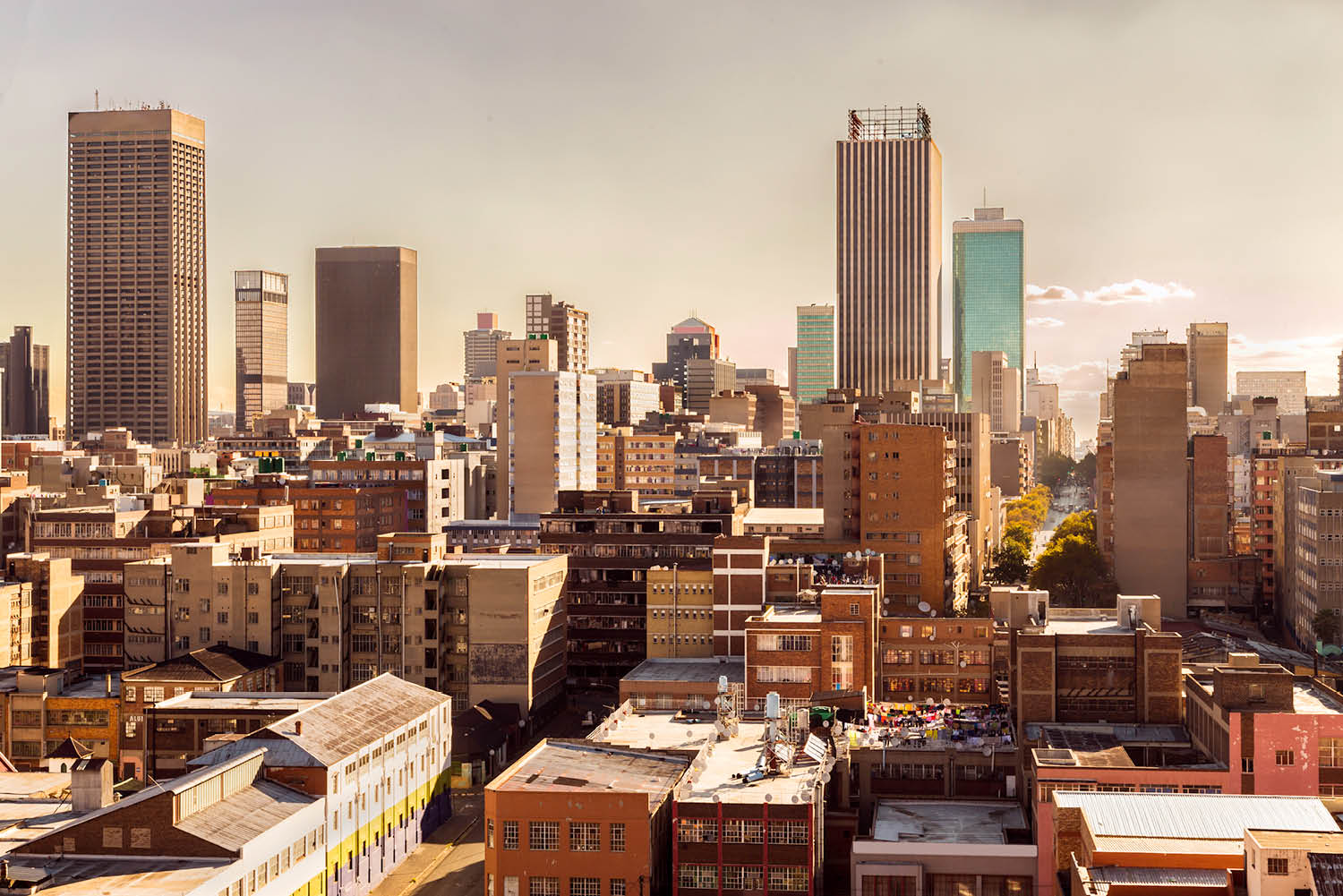 From eat streets to creative hangs, here's why you should linger in South Africa's largest city a little longer.
Johannesburg used to have a fearsome reputation; mainly for its crime. A city that you thought twice about staying in even though your plane probably landed there.
It still probably isn't the place where you'll spend most your time in South Africa: Cape Town, the Garden Route or a safari in Kruger National Park will always top this list.
But there are a growing number of reasons so spend some time here. Johannesburg's a place that's finally finding its feet, its centre. Next time you land in Joburg, here are a five reasons to stay a little longer.
1. Johannesburg's foodie future?
The Neighbourgoods Markets, tucked away down a central laneway in the young, lively, on-the-up neighbourhood of Braamfontein, is Johannesburg's best foodie experience hands down; a multicultural glimpse into the city's foodie future.
All the latest international food movements are represented, of course, from Korean barbecue stalls to rows and rows of hued-filled macaroons and fair-trade dark chocolate. But what sets this market apart from one in, say, Sydney's inner city, for example, is the hybrid African fare on offer, from rich Cape Malay curry dishes such as bunny chow to ever-evolving prototypes of biltong.
The energy of stallholders like the Beignet Brothers (who dance and chant their wares like they're in a beer hall) contribute to a lively, sugary atmosphere that, to be honest, other neighbourhoods of Johannesburg could learn from.
Upstairs is a floor of artisan jewellery makers (a zipper necklace anyone?), fashion up-cyclers and sellers of colourful low-run fun 'stuff'. Speaking of artisan, you will have to line up for your coffee here, but the live music will lessen the burden. The worst thing about Neighbourgoods is that it's only open on Saturdays.
2. Reflecting at the Apartheid Museum
If you're up for an oft-confronting but truly captivating history lesson, there can't be too many better museums in Africa (or maybe the world) than the Apartheid Museum (near the Gold Reef City Casino).
It's a no-punches-pulled look at the racial split of South Africa, unfurling the story of the struggle and carnage through art, displays and astonishing footage that illustrates the war-like intensity of the time. The scene is set early, as you walk through foreboding steel turnstiles into a military-bunker-like concrete façade. On arrival, your ticket will, randomly and thought-provokingly, designate you as white or non-white – powerful stuff!
Although, the stark Apartheid exhibition is the museum's raison d'être, the comprehensive Nelson Mandela exhibition (which started as a temporary display) now commands the bulk of attention. Those with even a passing interest in the great man, of history, or the struggle for human rights, will want to spend a couple of hours here.
3. Rose(bank) among the….
Few places embody go-go-go entrepreneurial Joburg like uptown Rosebank (just north of the city centre). The shiny inner-city hub is renowned for its shop-portunities at Rosebank Mall. But the suburb is also beginning to have a splinter renaissance in the form of the Keyes Art Mile, a growing cultural area and eat street.
Perhaps the star here, in terms of restaurants at least, is Marble (with great daytime city views). Its huge open yet bustling third-storey jazz-filled space is crammed with the city's new elite, from six-foot-seven Afrikaans rugby players to hip young black entrepreneurs.
The fare is typical SA; gargantuan serves of grilled meat, including game, cooked over open-flame, with traditional African staples such as paps and spicy chakalaka always close at hand. Marble knows how trendy it is: even if you have a booking, they will make you wait in the bar.
At the slightly higher end of the shopping scale is the massive mall at financial hub Sandton City. Get a snap with the oversized dancing statue of Nelson Mandela in the square before you browse (or buy) from the stack of high-end boutiques, salons and recognisable international brands like Hamleys.
Head to the San Deck for a Sunset Martini (featuring Marula juice) and people-watching over the piazza. If you're looking for a mid-range dinner option, the Butcher Shop & Grill offers pan-fried ostrich fillet with cranberry sauce, paired with a full-bodied SA pinotage, and bubbly service.
4. The markets for that last-minute African souvenir
At the end of your African trip and in need of the distinctly African curios that you forgot to/couldn't find on the road? Hidden just outside (and underneath) Rosebank Mall, you'll find all the South African (and pan-African) paintings, hangings and clothes you should need at Rosebank Art & Craft Market.
Among the plentiful stalls of the underground ethnographic market there are the usual fridge magnets and tat, but also distinctive batiks, stunning beadworks and jewellery worth the browse. Expect to bargain, but it's fairly soft-sell compared with most African or Asian markets you may have been to.
You won't find it by accident; walk through a smallish shop at the entrance, then down some non-descript stairs at the back. The market was once outside and next to the mall, but was apparently moved indoors to keep away petty street crime.
5. You seriously can't miss Soweto
During the hate-filled Apartheid years, Johannesburg's Southwestern Townships (Soweto) was, quite rightfully, a no-go area for whites. Today, on a visit to Joburg, it is a must-visit. T
he township, with an official population of around 1.3 million, but an unofficial one perhaps twice that thanks to sprawling shanty towns, is an animated and energetic snapshot of what's good (and sometimes not so good) about the modern melting pot of South Africa.
Take a (bike, walk, bus, tuk tuk) tour with a local; bungee jump from an old electrical power station (Orlando Towers) or visit Vilakazi Street, famous for being the only street in the world that once had two Nobel Peace Prize laureates living on it: Nelson Mandela and Archbishop Desmond Tutu. For the most immersive (and active) experience, a bicycle tour around the streets can help you understand the struggles and triumphs of some truly poor communities.
Just how dangerous / safe is Johannesburg?
We are not going to sugar-coat it: despite improvements, Johannesburg can still be a dangerous city if you're in the wrong place at the wrong time (usually after dark). Crime is high is some areas and security is tight (the barbed wire industry is still a cash cow) but the statistics say that offences against tourists are on the decline, thanks to initiatives such as Business Against Crime South Africa (BASCA) . Many hotels recommend taking only official taxis at night and not walking alone around unlit streets after dark. If you are unsure, book your transport and accommodation ahead. These precautions should see you right. Check with locals for areas to avoid, such as inner-city Hillbrow (mainly at night), unless you're with a local who knows the area.
LEAVE YOUR COMMENT