Things to do in Nairobi when it rains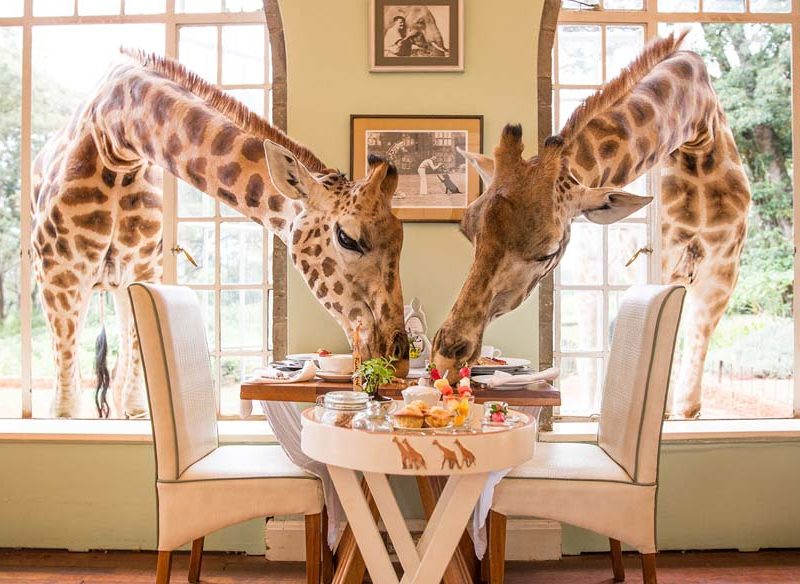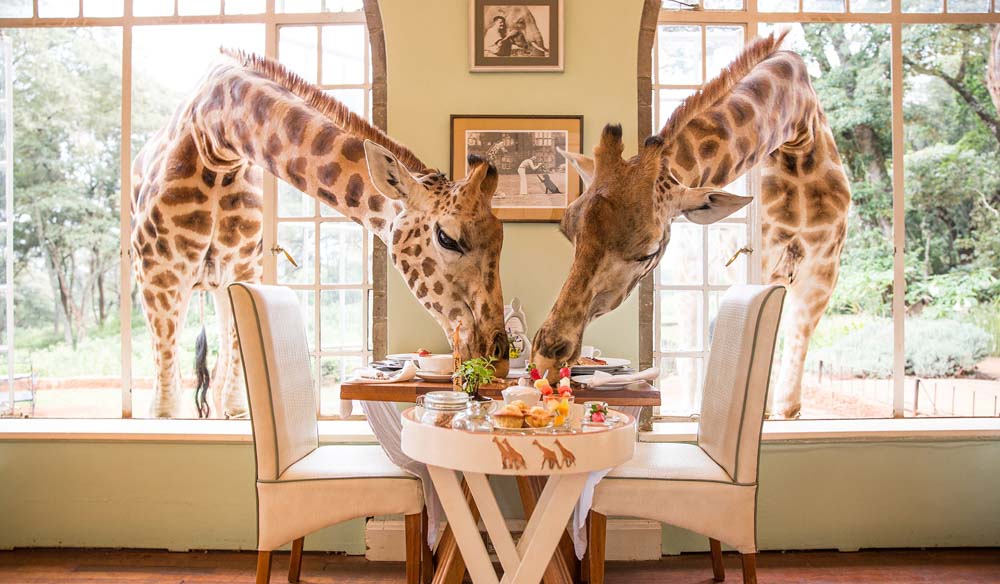 Fancy having breakfast with giraffes?

Don't believe the hype, there are plenty of things to do in Nairobi, even when the heavens open. So if you're passing through Kenya's capital en route to that dream safari, here are 5 enchanting activities to keep you culturally sated, even when the weather says "no!".
1. Eat Kenyan barbecue
Nyama choma, 'grilled meat' in Kiswahili, is the unofficial national dish of Kenya. Usually starring goat, you can also indulge in large chunks of steak, chicken and lamb, served with various sides. The aptly named Carnivore is one of the most popular places in town to try Kenyan barbecue, but expect some unexpected offerings: ostrich anyone?
2. African Heritage House
Part museum, part restaurant, part boutique hotel, the African Heritage House overlooking the Nairobi National Park is a mélange of mud architecture dwellings from across Africa and filled with African art and furniture.
3. Maasai Markets
'Maasai Markets' are open-air markets set up by Maasai women in order to sell their wares direct to the public. Taking place across the city almost every day of the week, including in the High Court car park and next to the Nairobi River, the intricate hand-crafted pieces on offer include everything from jewellery to wood carvings to distinctive colourful Maasai beadwork.
Haggling is expected, so find what you like, ask the price and start negotiating.
4. Grab a coffee
Nairobians are serious about their coffee, and Kenya produces some serious arabica coffee beans. Linger over a dark, earthy brew at Nairobi Java House, one of the best chains in Africa, according to caffeine connoisseurs in the know, or try local favourite Kaldis Coffee House, which gets packed out on the weekends.
5. The Karen Blixen Museum
For those searching for the romance of Africa past (or for those who loved the movie), the Karen Blixen Museum, the home of the Danish author from 1917 to 1931, is evocative of a bygone era. Filled with many of her belongings, some of the most memorable scenes from Out of Africa were filmed here.
6. Giraffe Manor
Book into Giraffe Manor, an ivy-engulfed historic house in the Nairobi suburbs where a herd of doe-eyed Rothschild giraffes are given free rein, roaming the nearly five acres of pristine grounds, and poking their long necks through the open windows as breakfast is served.
Find out more about Africa with these stories:
– 9 reasons you need to visit Ethiopia
LEAVE YOUR COMMENT