The insider's guide to finding the best cruise deals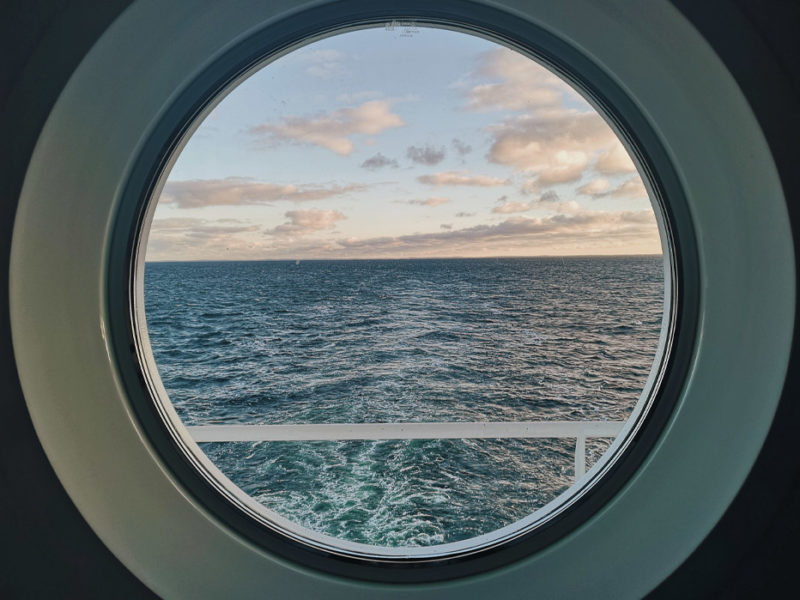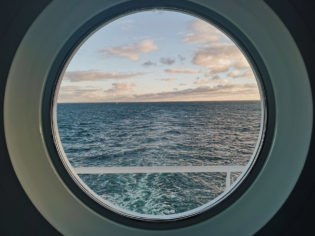 |

This Article was created in partnership with Cruiseco

|
If you're cruising for a good deal on your next high-seas holiday, listen up! We have the insider intel to help you hunt down the best cruise offers around.
We all love the feeling of snaring a legitimately good deal and a holiday is no exception. In fact, the joy is possibly even greater, because any money you save on the big-ticket items of your trip will be funnelled directly into having a thoroughly good time. Suddenly, that second round of cocktails is easily justified and that add-on excursion is a no-brainer. When it comes to cruising, however, it pays to have a few tricks up your sleeve as you embark on your holiday bargain hunt.
With so much variety in cruise lines and their vastly different price-points and offerings, it's not quite as simple as jumping on a comparison website and letting an algorithm do the work. So we asked Cruiseco's general manager of sales and marketing, Adam Vance, to give us the lowdown on how to unearth the hottest cruise deals on offer.
Tip #1: Know your cruise lines
If you've never cruised before or you're looking for something a bit different this time round, it pays to do some initial groundwork. Different cruise lines, and liners, offer a widely varying range of options, from destinations, excursions and onboard entertainment, to prices and even atmosphere. Narrow down your search parameters to know exactly what you're looking for. "Ask a cruise specialist about the cruise line that best suits your style, personality and budget to ensure a great holiday," says Adam.
Tip #2: Find a specialist
Once you've done your primary recon mission, Adam suggests finding a cruise specialist to help refine your holiday goals, as "finding the right fit of cruise line, ship and category of cabin on a range of cruises, or even on a specific cruise, often requires an expert's touch.
"Which of the seven categories of balcony cabins should you book? A cruise specialist can be more valuable than any comparison site due to the complex nature and breadth of opportunities to explore," says Adam.
Another important question to ask your agent is whether they're holding any special group allocations that would give you a price advantage.
Tip #3: Be flexible
While there can often be a limit to how nimble you can be with your travel dates due to life's pesky realities, if you're able to allow for a little flexibility Adam says you have a better chance of finding good cruise deals. "Have a few dates or a timeframe in mind – often cruises either side or close to your dates could be better value," he says.
Tip #4: Timing is everything
Does when you plan to travel cast a wider savings net? "Every region has its peaks and troughs," explains Adam. "Europe cruising in late autumn, winter and early spring is usually more than 40 per cent cheaper than cruising in summer, while December and January in the Asia Pacific region is very popular and prices can be up to 60 per cent more expensive than cruising in October, February and March," he says.
So if you're not overly fussed about timings, you can pick up a great cruise deal in the off-peak months. In fact, for many people, these quieter times provide the added bonus of experiencing a destination without being swamped by crowds. But that doesn't mean you can't find a good deal in the more popular months, says Adam, as sometimes there is an oversupply of cruises to a region and peak season bargains may appear.
Tip #5: Use this insider intel
If you don't know which questions to ask, you could miss out on the cruise deals of the decade. Adam has these insider tips to help tease out the best offer when speaking to an agent. "Firstly, if you know you'd like a window or balcony but aren't fussed about location or obstructed views, ask if there is 'Guarantee Pricing'.
"Secondly," he continues, "always ask if your cruise specialist agent has any group allocation cabins left. They may even have cabins if a ship is sold out. This works well in Asia Pacific up to three months out from departure. And lastly, find out if there are any longer (repositioning) cruises that are relocating from one region to another. You'll find the average price per day significantly lower – however there are often many more days at sea and less port visits."
Tip #6: When to book
Does it help to book ahead? Adam says there may not be monetary advantages if you're after a specific type of cruise or need to travel in peak times, as these cruises often sell out. However, a cruise specialist can help you find the best cruise deals within these times based on last year's trends, even when booking ahead. "For those who decide to holiday at the last minute, there can be bargains," says Adam, "but usually just the cruise fare. The drink deals, value adds and spending money bonuses may have been snapped up earlier."
Tip #7: Keep watch
Finally, even though it seems simple, staying in the loop of cruise news is a good way to spot the deals when they first pop up. "Watch for new cruise releases – especially on Princess or Cunard," says Adam. "The best prices usually occur in the first few weeks and get more expensive the longer you wait (usually on 30+ day voyages).
"October and January are months when you should watch out for some great deals dropping into market." He also suggests signing up to a good weekly newsletter to stay abreast of market offers, such as cruising.com.au.
To start researching your next cruise holiday, or to find a cruise specialist or cruise deal, visit Cruiseco.