Cruising: The cheats way to seeing all of New Zealand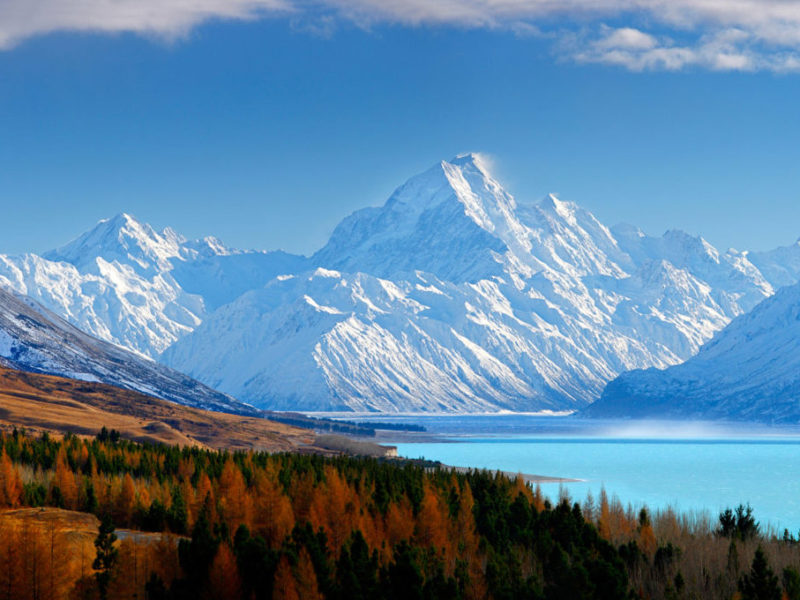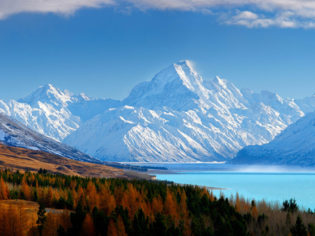 |

This Article was created in partnership with Cruiseco

|
There's so much on offer in New Zealand that a visit can be as humble as packing into a campervan, or as grand as trekking the Southern Alps. But considering their 15,000 kilometres of coastline, cruising could be the best way to see it all.
With countryside so spectacular you could drop your camera on the ground, accidentally take a photo and still end up with a postcard, it's no surprise that travelling New Zealand is so popular. While driving parts of the island has its advantages, a New Zealand cruise this unique archipelago will take you to more stunning natural wonders, delight-filled cities, jaw-dropping wildlife and flat-out inspiring vistas you can only reach via water, than you could ever expect to get to in a car. Here's how you can do it.
Why cruise New Zealand?
Really, the question should be: "Why wouldn't you?" Just a short sail across the Tasman Sea from Australia lies some of the most dramatic islands in the entire Pacific; islands that are home to some of the world's friendliest people and most welcoming cultures.
With all major cruise lines operating New Zealand itineraries and manifold ports, each with their own unique personality, to stop at once you arrive, almost any cruise route here promises an exciting and diverse itinerary. In fact, the very geography of the country, based around its two main islands and perhaps 600 of its lesser ones, is so well suited to cruising that you can have a new experience and a fresh exploration every day.
Ports to visit, itineraries to consider
Whether you're attracted to the sparkling glaciers, steep fjords and turquoise lakes of the South Island or the leafy capital cities, bubbling volcanoes and Indigenous Māori culture of the North Island, there's a New Zealand cruise itinerary to suit you.
The yacht-strewn waters, world-class cuisine and rolling hills of wine country in Auckland combine with Wellington's hip café culture and waterfront hotspots to give you the ultimate urban adventure. Meanwhile, the Bay of Islands (atop the North Island), complete with hidden coves, pretty-as-a-picture mini-islands and a rich Indigenous culture, echoes the attributes of the South Island's dazzling Marlborough Sounds – yet somehow different and so equally worth visiting. Then, of course, there's New Zealand's 'deep south' and Fiordland National Park – home to three of the world's most scenic cruising islets: Dusky Sound, Doubtful Sound and Milford Sound – all so utterly jawdropping that Rudyard Kipling once called it the "eighth wonder of the world".
If you want more time to meander New Zealand's coastlines and lush peninsulas, opt for a smaller ship and an itinerary that focuses on the natural wonders of both islands, like those offered by Coral Expeditions. If you want to see a bit of everything, Princess Cruises Majestic Princess and Ruby Princess both take in North and South Islands, including Fiordland National Park, after sampling home ports of Melbourne and Hobart, or jump on the Pacific Aria to travel one-way from Adelaide to Auckland. You could even join Cunard's Queen Elizabeth as she departs Melbourne, takes in southern parts of Australia, explores New Zealand and circles back on a 22-night itinerary, or Princess Cruises' Golden Princess as she visits the main ports of New Zealand on a 13-night round trip.
With so many cruise lines and itineraries to choose from, we recommend speaking to a cruise specialist or a distributor who can offer you package deals that include flights and any pre- and post-port hotel stays.
Top tips for cruising the Land of the Long White Cloud
When to visit: The official New Zealand cruise season begins in October and tails off around April, but easily the favourite time to visit by ship is in summer. Cruising at Christmas is surprisingly popular, too, and for good reason; the sun is high, the Pacific waters have a little extra sparkle and the holidays are in full swing. Some cruise specialists even offer a selection of handpicked cruise experiences available exclusively for the silly season, like Cruiseco's Christmas Collection.
What to wear: Famous for having 'four seasons in one day', a rainy morning in New Zealand can easily turn into a sunny afternoon, but that means packing and dressing in layers. Because it's a surprisingly 'long' country – stretching north to south over 1600 kilometres from the Pacific warmth of the Bay of Islands to the chillier south of Milford Sound – you'll surely experience the wonderful contrast of climate zones, but make sure you pack the right clothes to comfortably enjoy it all. Think breathable under layers, all-weather windproof and waterproof jackets and comfortable walking shoes.
What to plan: With a long list of must-see sights spread over two main islands, research your shore excursion options in advance, or consider combining your New Zealand cruise with a pre- or post-cruise tour. An itinerary that finishes up in Auckland, for example, could be followed by an overnight adventure to laidback Waiheke Island, or a weekend in the famous and fascinating Māori centre of Rotorua. If you're visiting Queenstown, swap your comfy ship's cabin for a seat in the heart-stoppingly fast Shotover Jet as it rockets through the Shotover River Canyons. Or jump in a saddle to see charming Glenorchy from horseback – a village made famous by Peter Jackson's epic Lord of the Rings trilogy. For the thrill seekers, there's always a bungee to swing on or a plane to jump out of.
What to look out for: The waters around New Zealand are a wonderland for marine life, with a creature, fish or mammal to see at almost any time of year. The 4000-square-kilometre Hauraki Gulf surrounding Auckland often sees whales playing and feeding here along with more than 25 different kinds of seabound fauna – that's almost a third of the Southern Hemisphere's known marine species. On the South Island, Kaikoura is a popular spot for sperm whales, who delight in the meeting of warm and cool waters and food-rich underwater canyons in the area. It's equally popular for travellers, who vie eagerly for the chance to see these gentle giants all year round. Humpback whales also tend to visit in June and July, while orcas are best seen here in the summer months, typically up until March.
For more information about New Zealand cruise itineraries, or to find out more about their Christmas Collection, visit our friends at Cruiseco.
LEAVE YOUR COMMENT