Beyond Waitangi in Northland: the inspiring Māori culture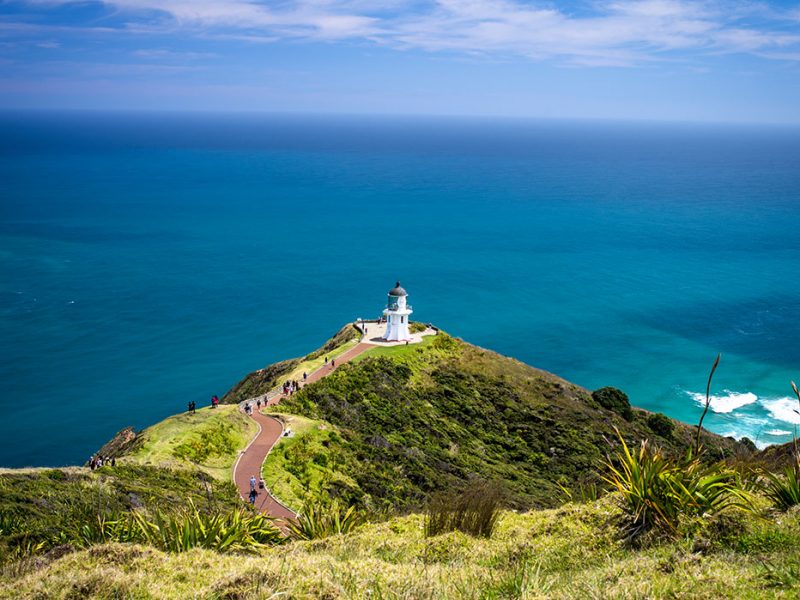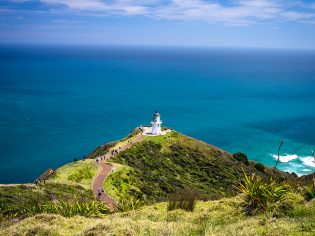 |

THIS ARTICLE WAS CREATED IN PARTNERSHIP WITH Northland Inc

|
The Northland region of New Zealand is a spectacular collision of convoluted coastlines, untouched beaches, rolling hills, ancient forests and innumerable islands. But although this northernmost region is renowned for its scenery, it's also the epicentre of New Zealand's Māori culture and history.
Northland plays the starring role in many of the early histories of New Zealand. This is where the great Polynesian chief Kupe landed, after his legendary voyage that led to the discovery of Aotearoa, 'The Land of the Long White Cloud'.
Its tip at Cape Rēinga is where the Māori wairua (spirit) departs on its final journey back to the homeland, Hawaiki.
Northland is also where Māori and British settlers came together at Waitangi in 1840 to sign Te Tiriti o Waitangi (the Treaty of Waitangi), deemed modern New Zealand's founding document. The Waitangi Treaty Grounds is a must-see for its museums, Treaty House and other buildings, war canoes and program of cultural performances.
But this is just the beginning of any encounter in culture-dense Northland. Here are some other top authentic experiences that will take you on a journey into the Māori way of life.
Feel the spirit of the forest
Head to Waipoua Forest and you'll discover why nature and Māori culture is so intertwined. Giant kauri trees have been silent guardians of the land for generations, and the tales woven around them show the importance of this ecosystem to Māori survival and culture.
Footprints Waipoua leads captivating tours into Waipoua Forest, during which you'll see the largest of all the kauri trees, Tane Mahuta, central to Māori creation stories, as well as the mighty Te Matua Ngahere, which is estimated to be 2500 years old.
The tour is an interactive interpretation of forest life filled with facts, legends, and moving traditional songs shared by Māori guides. The most popular Twilight Encounter tour is especially atmospheric as stars emerge above the tangled tree canopy, and nocturnal forest wildlife awakens.
How long? Four hours.
Where? Hokianga, an hour (74 kilometres) west of Waitangi.
Meet a local Māori
family

The ultimate way to step off the tourist trail and connect with local life is on a personal encounter with a Māori family. Tu Tika Tours lets you do just that from the moment you're welcomed with a kia ora by the Hardings, who hail from the Te Tai Tokerau tribal area.

Hosts Mervyn and Rangimarie Harding and their five kids provide an immersive experience into Māori customs and traditions, with an authentic welcome ceremony, flax weaving, Māori language, songs and legends, and more.

You're then taken on a tour through the local area to see waterfalls, kauri trees and pā sites (fortified Māori villages) before finishing with a hangi lunch. It's a unique, passionate and meaningful introduction to Māori culture and an authentic connection that you'll long remember.

How long? Five hours.

Where? Whangārei, an hour (72 kilometres) south of Waitangi.
Bathe in healing waters
A good soak in hot springs soothes the soul, revitalises the senses and eases sore muscles. But at Ngawha Springs you get an added layer of Māori history, too, since these natural springs have long been used by Māori as a place for restoration and healing.
Each of the 24 thermal pools is associated with its own mineral-rich characteristics, temperatures and healing properties. Among them: the all-purpose Bulldog Pool, which is the hottest; the bubbling Waikato Pool, which offers a gentle massage that is perfect for stress; and Tanemahuta Pool, named after a Māori deity.
Explore other pools with seductive names such as Milky Way, Velvet, Cinderella and Baby Pool, which changes colour.
How long? Private springs two hours; as long as you like in public baths.
Where? Ngawha, 30 minutes (32 kilometres) west of Waitangi.
Get cultural in a Māori village
To see a recreation of a Māori village and understand more about how Māori lived prior to the arrival of European settlers, head to Te Ahurea, one of Northland's richest cultural experiences.
This pā site is located in one of New Zealand's most historically important places, significant both to Māori and British-settler history. Here you'll discover historical exhibitions and museum displays, gardens filled with native plants traditionally used for food and medicine, and a beautiful bushland setting.
Village buildings include houses, storehouses and the wharenui (communal meeting house), which is the focus of social and sacred ceremonies. You can take a self-guided tour, although regular guided tours offer more cultural immersion and storytelling.
How long? Guided tour 40 minutes. Count on spending two hours.
Where? Kerikeri, 20 minutes (24 kilometres) northwest of Waitangi.
Go wild at Cape Reinga
Cape Reinga (Te Rerenga Wairua), the extreme northwest point of New Zealand, is a spectacularly beautiful and wild landscape where the Pacific Ocean and Tasman Sea collide. It's also the place where Māori legend says that souls depart on their journey to their spiritual homeland.
Join a Cape Reinga & 90 Mile Beach Tour and your guide will relate stories attached to this significant site. Gaze out at the view from the lighthouse and you can well believe Cape Reinga is a launchpad to eternity.
You'll also learn about the Northland landscapes you pass through to get here, enjoy stunning Ninety Mile Beach, and get the opportunity to embrace your inner child sand-boarding on massive dunes at Te Paki Stream.
How long? 11.5 hours.
Where? Tour departs from Paihia, five minutes (two kilometres) south of Waitangi.
Paddle into
Māori

landscapes and legend

During the summer months, there's no better way to soak up the magnificence of the Bay of Islands than on a voyage in a traditional 15-metre waka (war canoe) up the tidal estuaries of the Waitangi River with Taiamai Tours.

As the cultural landscapes of generations of Māori unfold, you can listen to ancient stories and get some insight into the customs, rituals and traditions of the Ngāpuhi people, New Zealand's largest Māori tribal group. You'll visit Haruru Falls, view a Māori marae (a fenced-in complex of carved buildings) and learn songs and the haka, among other interactive experiences.

The tour includes a two-day pass to Waitangi Treaty Grounds, giving you access to its museums, wharenui meeting house, guided tours, cultural show and carving studio.

How long? Three hours.

Where? Bay of Islands, just 700 metres across Waitangi Bridge from Waitangi.
For more information, including additional Māori tours
and other heritage, cultural, outdoors and nature experiences, visit
Northland New Zealand.
LEAVE YOUR COMMENT