New Zealand's greatest gourmet experiences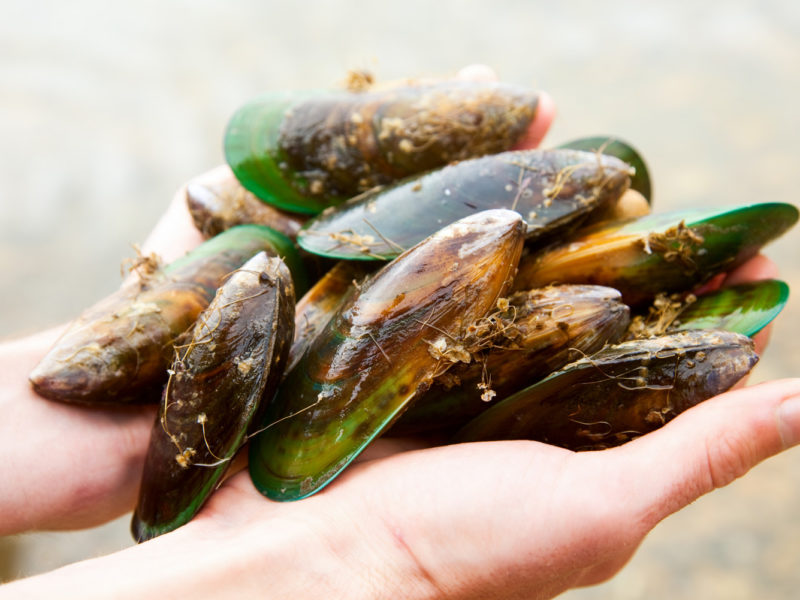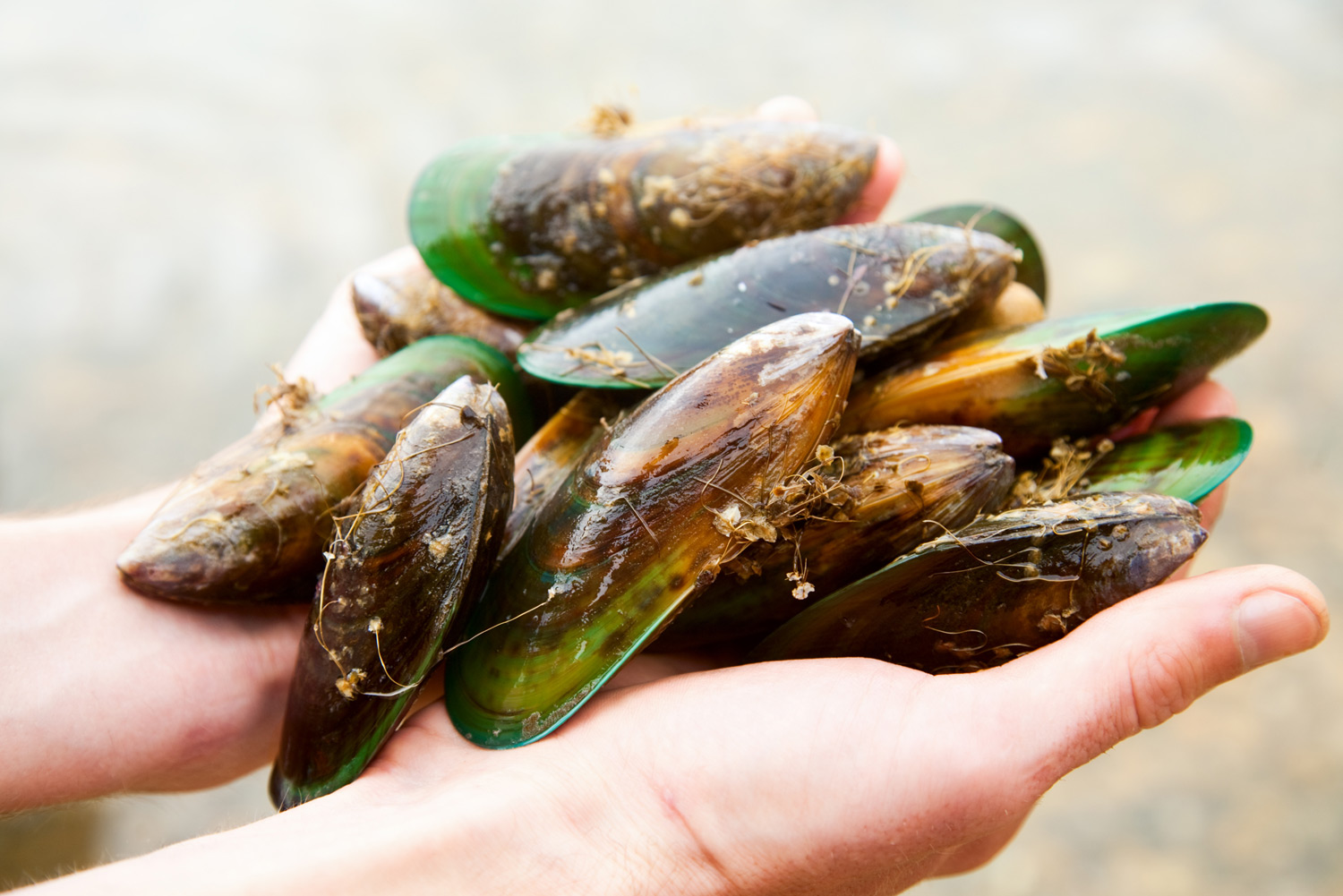 In a country rich with local produce and cross-continent influences, we reveal a tummyful of NZ's best foodie experiences to sink your teeth into.
It's no secret that New Zealand is spoiled for choice when it comes to taste-testing its local produce.
Naturally blessed with many culinary delights, combined with its ancient Maori culture, European heritage and Asian influences in more recent times, NZ is increasingly becoming a gourmet destination offering a variety of gastronomic experiences.
Here we reveal NZ's greatest gourmet experiences to tantalise you…
Hunting and gathering in Marlborough
Marlborough is undoubtedly New Zealand's wine-producing capital with its 40-something local cellar doors, situated on the South Island's north-east tip.
However there's much more to this region than its world famous sauv' blanc (although tasting Marlborough's greatest export is a rite of passage for any wine-loving traveller).
Indeed, the area is also home to a litany of foodie delights that you can catch, hunt, pick or collect yourself. Thriving aquaculture, lamb, venison, beef, stone fruit, olive and honey industries are just some of the local produce – here are some of the best places to visit:
The Marlborough Sounds, just north of Blenheim, are home to clean, pristine rivers and lakes that are not only postcard-worthy, but are an ideal environment for freshwater fly fishing, trout fishing, or more popular, salmon fishing. Anglers of all ages and experience can join and there's a range of tour operators to suit.
In the heart of a 23,000-acre property in the Waihopai River Valley is Glazebrook Lodge – a popular destination for game hunters. Here roams an abundance of free-range red stag and fallow deer, as well as chamois on the snow-capped mountain peaks.
Anyone can snorkel off Marlborough's coast and catch clams, crayfish and paua (otherwise known as abalone). There are daily limits to be aware of – six crayfish and 10 paua a day – but you don't need a licence and it's free. For guided experiences, Salty Fly Lifestyles (saltflylifestyles.co.nz) in Blenheim offers snorkelling, spearfishing and fly fishing around Marlborough, with all the necessary gear.
Putake Honey near Blenheim have opened a custom-designed 'honey house', so visitors can get up close to the bewildering honey-making process, the bees and even help collect the honey straight from the hives (with protective suits of course). Tours by appointment.
Restaurant-hopping in Wellington
Said to have more bars and restaurants per capita than New York, Wellington earns the title of both New Zealand's culinary capital and the actual capital of the country.
There are more than 300 cafés and restaurants in the inner-city area alone, which spans just two square kilometres. Suffice to say, Wellington caters for everything from quick bites to long nights – with cracking coffee to boot, available on almost every street corner.
In fact, CNN recently named the city among the world's top eight coffee destinations.
And adding further kudos to Wellington's culinary claims is the fact that, for the past five years, New Zealand's Best Restaurant award has been given to a Wellington establishment.
To wash it all down, we suggest sampling the many local craft beers on offer.
Taste of Auckland festival
As New Zealand's biggest foodie fest, there is quite literally a smorgasbord of gourmet delights to tantalise the tastebuds at this annual event, held in November at Victoria Park in Auckland.
Boasting a star-studded line-up of celebrity chefs hosting various cooking classes and top-notch restaurants dishing up all manner of taste sensations, we suggest you arrive with an empty stomach.
Alternatively, at the other end of the spectrum on NZ's South Island is the annual Hokitika Wildfoods Festival, renowned for showcasing odd but decidedly Kiwi delicacies like sheep's eyes, bug larvae, wild highland beef, curried hoki tikka, pesto ice-cream, possum pie and worm sushi.
Be schooled in the art of cooking
While every part of New Zealand has its own food and wine specialties, the best way to get acquainted with the local food is with local people for some hands-on cooking.
Here are some of New Zealand's best cooking school experiences to do just that…
Kinaki Wild Herbs
For a distinctly NZ cooking experience, Maori chef Charles Royal runs forest food trails and cooking lessons in Manupirua Springs, Soda Springs and Taumarunu.
Classes range from half-day to two days and centre around creating gourmet food experiences using traditional Maori cooking methods.
You'll use indigenous ingredients too, like horopito and kawakawa (native herbs), baby fern fronds and huhu grubs (native beetle larvae) as well as the Maori potato, which are all sourced during forest walks and then later used in the kitchen.
Hans Herzog Cooking Masterclass
This is the ultimate behind-the-scenes cooking experience with a cast of young, Michelin-trained chefs at Hans Herzog – a family-owned restaurant and winery in NZ's vino capital, Marlborough.
A step up from your standard cooking class, resident chefs here will show you how to prepare a three-course gourmet extravaganza showcasing local produce, then you can ditch the apron for a three-course lunch where a sommelier will be on-hand to present matching Herzog wines.
The Akaroa Cooking School
Dubbed by Lonely Planet as one of the top 10 places in the world to learn how to cook local cuisine, Akaroa overlooks the harbour in the seaside town of the same name, near Christchurch.
Focused on putting 'real' food back into everyday life, classes are punctuated with anecdotal facts and figures from Maori settlement, arrival of the French and important historical chapters that have shaped Akaroa into the place it is today.
Specialty courses include the ultimate barbecue, pasta-making, breadmaking, preserves, cake decorating and cheesemaking.
LEAVE YOUR COMMENT