Wonders of the NZ East Coast: Auckland to Wellington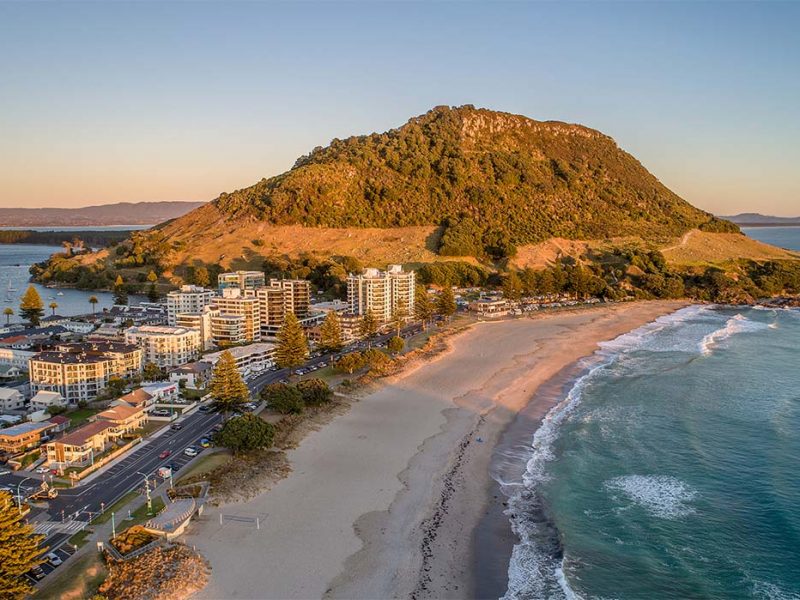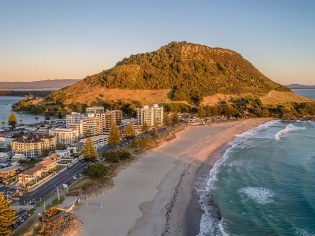 Journey along the east coast of New Zealand's North Island for a trip punctuated with wild, volcanic beauty, ancient culture and lively city stops.
With landscapes that demand your unabridged attention, from the layered greens of forest trails to vine-covered hills shouldering storybook towns and white-sand beaches of pristine perfection, the east coast of New Zealand's North Island/Te Ika-a-Māui delivers unrelenting beauty.
Follow our nine-day (or more) coastal escape and uncover the ocean-lapped gems of this incredible destination.
Day one and two (and three and four, if you fancy): Auckland/Tāmaki Makaurau
Begin your sojourn along the North Island's east coast in the dual-harbour city of Auckland. Here you'll experience all the urban trappings of New Zealand's largest city, from incredible dining to galleries and shopping, all accented by spectacular beaches, 48 former volcanoes, and islands aplenty ripe for a hike. Time permitting, base yourself here and take a few day trips to nearby coastal jewels, such as Whitianga and The Coromandel.
Must-see:
Waiheke Island daytrip
An easy day trip from the city, Waiheke Island is a must-visit for red wine oenophiles. The island is a hub of vino rosso, with varietals such as syrah and cabernet trellising more than 30 wineries. Come to sip and dine at the many cellar doors and excellent restaurants.
To market at Matakana
Take a northward trip to experience epicurean delights at the charming Matakana Village Market, which is a veritable cornucopia of produce from this fertile food bowl. While you're there, enjoy stunning local beaches to get a jump on your coastal meanderings.
Whitianga and Coromandel Town
A popular spot for escapee city dwellers, enjoy pottering about the creatively inclined Coromandel Town and explore Whitianga beaches, such as the reviving thermally heated Hot Water Beach.
Stay:
Keep it coastal and stay Viaduct-harbourside at the French-accented Sofitel. For something a little more pious in theme, The Convent Boutique Hotel is a beautifully restored and reformed nunnery on the city's fringe.
Day three: Hamilton to Waikato
Take a slight detour en route to the coast with a brief interlude at the riverside city of Hamilton/Kirikiriroa. Perched on the banks of the Waikato River, this elegant city is loved for its pretty gardens and is known as the perfect place to linger over a latte with its flourishing café scene. It's also handy to some top attractions, such as Hobbiton and the Waitomo Caves.
Must-see:
Hamilton Gardens
These impressive gardens cover 58 hectares and meander in theme from Tudor-style and Italian Renaissance to 'productive', 'fantasy' and 'concept' gardens. Try to time your trip with the Hamilton Gardens Arts Festival, which runs in late February.
Stay:
The Narrows Landing, set in stunning Tamahere, is just 15 minutes from the city centre.
Day four: Tauranga
It's time to make your eastward dash to the seaside city of Tauranga in the Bay of Plenty/Te Moananui ā Toi. An unexpected urban oasis set on a lively harbour, this city is the launchpad for coastal excursions and forest ramblings.
Must-see:
Mt Maunganui
Ranked as one of the top 25 beaches in the world, Main Beach at Mt Maunganui is an aquamarine gem in the crown of any coastal road trip. Sink your toes into white sands or slide them into walking boots for a hike to the pinnacle of the extinct Mt Maunganui volcano.
Paddle Wairoa River
Push off from Omanawa for a serene kayak adventure upriver. Take in wildlife and pristine landscapes as you follow the gentle bends of the river.
Stay:
The two sleek Paradise Beach Barns in Papamoa are barefoot luxury at its most contemporary and cool. Or should you find some loose change of about $20,000, you could always stay at the palatial Ataahua Lodge.
Day six: Whakatane and Whale Island/Moutohorā
Set a course southwards this morning for a short 60-minute-or-so drive along berry farm-dotted roads to the solar-blessed town of Whakatane. Well-known as a fishing destination and the spot to catch yellow-fin tuna, this town is also one of the sun-shiniest in all NZ.
Must-see:
Ohiwa Harbour and Ohope Beach
Nirvana for twitchers and dedicated beachgoers alike, Ohope Beach is a white-sand playground for coastal cruisers. Kayak to secluded Otarawairere Bay, birdwatch at Ohiwa Harbour or splash about at West End Beach.
Whale Island/Moutohorā
This island sanctuary, a haven for threatened bird species and a fur seal colony, is an unmissable stop for nature lovers. Take a walk through the regenerated bush before digging a DIY geothermal spa at the island's hot water beach.
Stay:
Cosy up under a canvas canopy on a Bay of Plenty/Te Moananui ā Toi sheep property at Chattan Farm.
Day seven: Gisborne via Opotiki
Your first stop today is the small but significant town of Opotiki, just 40 minutes from Whakatane. Widely understood to be one of the first places settled by Māori, it's well worth taking a guided walk to nurture a deeper understanding of Māori lore and history. Carry on for a further two hours to reach Gisborne, a city loved for its chardonnay, surf beaches and rich Māori roots.
Must-see:
Hukutaia Domain
Here in Opotiki you'll find an impressive collection of native New Zealand plants, as well as the astoundingly long-lived and sacred 2500-year-old puriri tree.
Set sail, Māori-style
Leaving from Gisborne, head out on the water for the day on a traditional replica double-hull canoe, or 'tairāwhiti'. Discover how to hoist sails and tack as you learn about Māori history from a local storyteller.
A day of chardonnay
Sample Gisborne's world-class wineries on a day tour, sipping chardonnay to chenin blanc.
Stay:
Should you wish to linger longer at the Matawhero Wines cellar door, book into one of their design-savvy luxury cabins onsite.
Day eight: Napier/Ahuriri
A three-hour drive from Gisborne will land you at the Hawke's Bay city of Napier. Its beautifully preserved 1930s Art Deco-style architecture makes Napier one of New Zealand's most elegant urban hubs. A self-guided walk through the streets is one of the best ways to absorb the pastel-hued buildings and Napier's bygone charm.
Must-see:
Hawke's Bay food and wine trails
One of New Zealand's best-known wine-producing regions, Hawke's Bay is threaded with vineyards and wineries to explore. Seek out local knowledge on the subject and take a tour of the region.
Cape Kidnappers Walking Track
The sea-chiselled cliffs and sandstone headland of Cape Kidnappers, or Te Kauwae-a-Māui, is a landscape of gob-smacking coastal drama with the striated, chalky rock plunging into gemstone waters. The gannet colony also attracts bird enthusiasts to the 8.5-kilometre walking track.
Stay:
Luxe it up on your second to last night with a stay at The Farm at Cape Kidnappers.
Day nine: Wellington/Te Whanganui-a-Tara
A little over a four-hour drive will deposit you in the capital city of Wellington. This southernmost North Island/Te Ika-a-Māui city has been attributed a good deal of cred in recent years, thanks to its original and creative energy. Spend some time exploring the city's food and wine scenes, take a nature trail to Mount Victoria Lookout to admire Wellington laid out below, and take a ride on the cable car.
Must-see:
Museum of New Zealand Te Papa Tongarewa
Whether you're an art enthusiast, history buff, or simply a casual tourist, a visit to this important museum is imperative on any trip to Wellington.
Zealandia
This eco-sanctuary, enclosed in a reservoir in the centre of Wellington, is incredible in its range of wildlife and proximity to the city. A visit to Zealandia is the perfect way to punctuate your tour, taking in nature and its inhabitants along New Zealand's northern East Coast.
Stay:
The Oriental Bay five-star Ohtel is a haven of restrained mid-century cool.
Want more of New Zealand? Read all 101 Reasons To Stop Dreaming About New Zealand And Go Here.
LEAVE YOUR COMMENT