Christchurch: the surprising urban hub of the South Island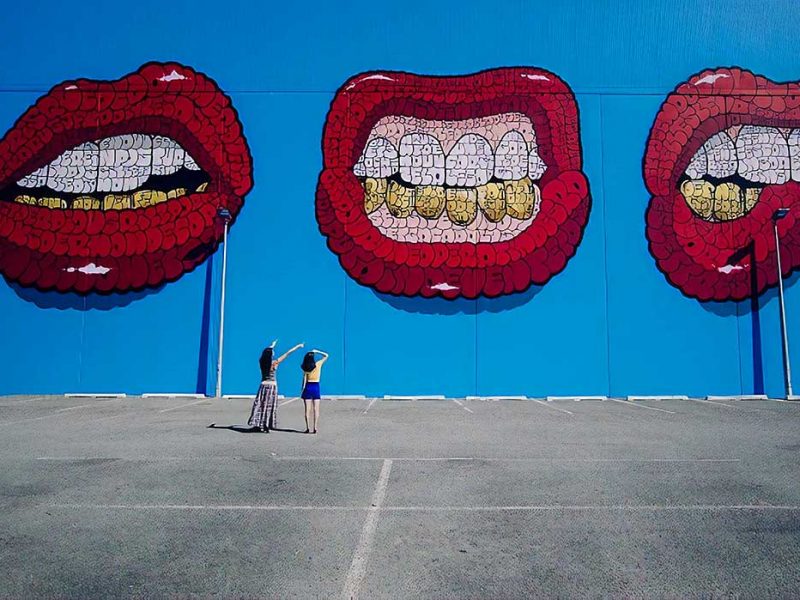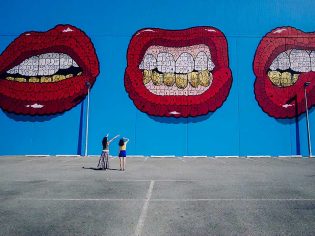 |

This Article was created in partnership with Christchurch

|
Christchurch is a beautiful thing: a city rebuilt; a city reborn. Here is a place that has always had a strong culture of creativity and innovation, and that culture has been brought to the fore in the last decade as Christchurch redefines itself.
This was once a city that would make you swear you were in England. The buildings had that old-world charm, its parklands covered in leaves every autumn, people punting down the Ōtākaro Avon River in flat-bottomed boats. And some of that does still exist. However, the centre of Christchurch has been reborn.
This was once a city that would make you swear you were in England. The buildings had that old-world charm, its parklands covered in leaves every autumn, people punting down the Ōtākaro Avon River in flat-bottomed boats. And some of that does still exist. However, the centre of Christchurch has been reborn.
These days, Christchurch is a riot of colour, a feast for the eyes. It's all new buildings and innovative installations, street-art-covered walls and ingenious use of space. This is a cultural hub, full of galleries and museums, with frequent events, and beautiful spaces in which to enjoy them. It's a place where local art and culture has become part of the landscape.
Street art is Christchurch's jam
Christchurch's walls can talk. They tell stories of history and culture and struggle and belief. And they do that through the art that adorns them. As Christchurch has rebuilt itself, so it has allowed its more creative residents and visitors to splash their works and their personalities on the city's facades.
My street-art stroll – with the help of the Watch This Space website – begins at the YMCA Building on Hereford St, where Irish artist Fin Dac has created Kaitaki, a towering mural of a Māori guardian. Nearby, on the side of the Canterbury Museum, famed Belgian street artist ROA has painted his signature, realist native animals, this time a moa – now extinct – and a kiwi. Inside the building, ROA has also painted a yellow-eyed penguin on the ceiling.
A little to the south, meanwhile, just across the Avon, the highlight of a host of works around Lichfield Street is Organic Matters by Wellington artist Chimp, while on Tuam Street, Alice in Wonderland, by local Jacob Yikes, is another outstanding creation.
Get in touch with Christchurch's Māori culture
As Christchurch has rebuilt itself in the past decade, a huge part of its cultural history has been embraced: that of Māori. Once again you only need to stroll the streets to experience this heritage, to see Māori welcome mats paved around the city, to find the words of traditional poems etched into stone paths, to see Māori designs on buildings and other structures throughout the city.
The highlight is Waka on Avon, a cultural twist on the classic punting experience, a 45-minute paddle in a handcrafted waka (canoe) along the Avon, during which you learn about the history of the Ngāi Tahu iwi, the local Māori, as well as stories of early European settlers in the Christchurch area. This is the perfect blend of the natural and the cultural, with a little exercise thrown in.
Christchurch is all about events
Though there are plenty of permanent cultural displays in Christchurch, there are also numerous unique events to time a visit around. Coming up later this year and into 2022, there's the South Island Moon Festival – a vibrant display of art, lanterns, performances and food – in late September; the Bread and Circus World Buskers Festival, with some amazing performers, in early 2022; SailGP, a major high speed competitive regatta, in January; and the Women's Cricket World Cup, which comes to town in March and April of next year.
Hit the galleries; stroll the museums
But back to the Christchurch streets, where more walking brings you more cultural attractions: in this case, the city's slew of art galleries and museums. The obvious place to start is Christchurch Art Gallery, the city's largest, with everything from old masters to modern greats. But then you continue on and discover the Centre of Contemporary Art Toi Moroki, with its challenging and innovative pieces; you find plenty of local talent at Art Box Gallery, you discover modern works at Jonathan Smart Gallery, and contemporary Kiwi artists at the Central Gallery. And there are so many more – literally too many to name.
On the museum front, the best known is the Canterbury Museum, complete with its ROA street art, plus the fascinating International Antarctic Centre, the Air Force Museum of New Zealand, and the quirky NZ Museum of Toys & Collectibles, filled as the name suggests with toys and collectibles.
Eat your way through Christchurch
Is there a greater expression of culture and creativity than food? Not in this writer's estimation. And so on we go to sampling delicious things in Christchurch, finding out what local chefs can do with the abundance of produce in the Canterbury region.
The first port of call is the Riverside Market, a bustling network of restaurants, cafes and bars set in an inner-city market space. Here you've got Mexican food at Riverside Cantina, modern Korean at Seoul Tiger, pho at Hanoi Alley, ramen at Ramen Ria… the list goes on. You could eat here every day of your holiday and not get bored.
You shouldn't do that though. Because then you would miss out on The Terrace, a riverside entertainment strip where Kong Bar dishes out high-quality cocktails, Terrace Tavern does beer and good food, the Craft Embassy does modern cuisine, and Mr Brightside has drinks with views.
Filling the gaps
Few attractions capture the sense of fun and creativity that permeates the new Christchurch like Gap Filler, a social enterprise that has filled some of the city's empty spaces with something to enjoy, something to celebrate.
It's highlighted by installations like Dance-O-Mat, an old coin-operated washing machine that now powers four large speakers surrounding a custom-made dancefloor. There's also Super Street Arcade, a huge outdoor arcade-game system, and Detour, a very bumpy bike track that's ideal for kids with a need for speed.
Get there; stay there
So that's Christchurch: vibrant and creative and enjoyable. A city that has made its way back from the brink, and one that knows how to celebrate it. All you need to know now is how to get there, and where to stay when you do.
Christchurch has an international airport, with direct flights from eastern Australian ports, as well as major New Zealand cities. It's connected by highways to the rest of the South Island, and there's a train station, too, for those who prefer that style of travel.
There are also plenty of excellent accommodation options that reflect the creative flair of the city: try The George, a luxury five-star boutique hotel; Sudima, a stylish, central property; or the Muse, an art hotel in the city centre.
Check in, put your bags down, and get ready to explore.
LEAVE YOUR COMMENT