A guide to New Zealand's North Island regions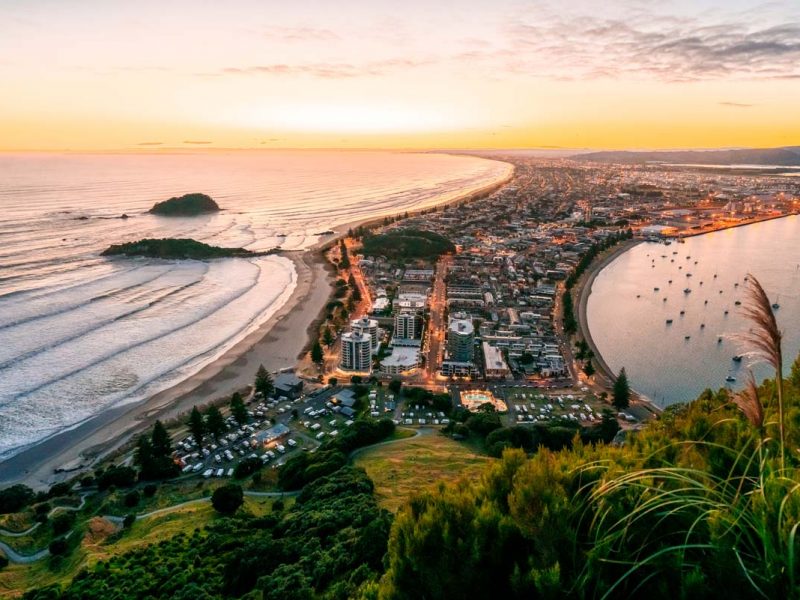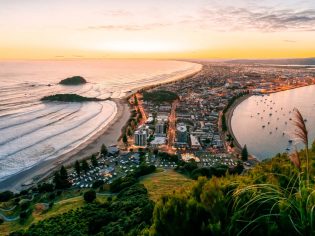 Split between its two main islands, Aotearoa is comprised of 31 distinct regions, each offering its own brand of Kiwi magic and unique experiences. From the very top through to the deep south via the heartlands of the country, start mapping your journey out now and continue at newzealand.com.
Let us introduce you to the 15 regions of the North Island/Te Ika-a-Māui below and you can familiarise yourself with the regions of the South Island/Te Waipounamu here.
Northland/Te Tai Tokerau
Stretching upwards from Auckland/Tāmaki Makaurau to the very top of the country, Northland/Te Tai Tokerau is a subtropical paradise known for its contrasting coastlines, kauri forests and rich cultural experiences. This surprisingly large North Island/ Te Ika-a-Māui region is a place of natural beauty, unique experiences and authentic, friendly people. Walking tracks, the coast-to-coast Twin Coast Cycle Trail and off-the-beaten-path Northland Journeys have been mapped out for you to make exploring the region easy. The sun-swept east coast is home to pristine bays and beaches including those found in the iconic Bay of Islands, as well as the thriving city of Whangārei, with its quayside cafes and vibrant arts community.
The west coast contrasts with rugged coastlines and peaceful green spaces such as Waipoua Forest, home to Tāne Mahuta, the country's largest kauri tree, as well as the Hokianga Harbour with its fascinating Māori and European history. Enjoy the region's aquatic playground by taking a boat cruise or dive trip (the Poor Knights Islands are considered one of the world's top diving sites), or immerse yourself in culture and history at historic sites such as the Waitangi Treaty Grounds where New Zealand's founding document was signed in 1840. On top of this, sample local produce and wine or indulge in fine-dining experiences in stunning locations. Or simply slip into the relaxed pace of Northland life, and treat yourself to world-class luxury options such as Donkey Bay Inn in the historic town of Russell.
Auckland/Tāmaki Makaurau
The city of Auckland/Tāmaki Makaurau is necklaced on the Tāmaki isthmus between the Manukau and the Waitematā harbours in the North Island/Te Ika-a-Māui. And, with its revitalised waterfront precinct, five-star hotels, vibrant shopping strips, hip and happening restaurants and bars, and lively arts and cultural community, the city with two harbours has become a very sophisticated destination for a city break.
New Zealand's most populous city is also blessed with diverse landscapes that provide countless opportunities to immerse yourself in nature. The multicultural city sprawls over 50 dormant volcanic hills and strikes the right balance between breathtaking natural wonders and inner-urban adventures. While thrill-seekers will enjoy bungy jumping off Auckland Bridge or the iconic Sky Tower, more sedate options include hiking to Hunua Falls or to the top of Mt Eden/Maungawhau, padding barefoot along Piha Beach, or visiting the city's Waiheke Island, where the landscape is embroidered with vineyards and olive groves.
More urban adventures include fossicking for retro wares and vintage finds along quirky K Road, kicking back at a cocktail bar in pretty Ponsonby, seeing the best of the designer boutiques around Britomart, visiting the Viaduct and Silo Park or mooching around Auckland Art Gallery Toi o Tāmaki and the Matakana Village Farmers' Market. You can also trek across the city and technically the width of the country in one day by embarking on the 16-kilometre Coast to Coast Walk, which starts on the shores of Waitematā Harbour and winds up at Manukau Harbour.
The Coromandel
Just an hour from the country's main gateway of Auckland/Tāmaki Makaurau yet a world away from the thrum of the city, The Coromandel represents the perfect New Zealand getaway. With 400 kilometres of coastline, mist-infused rainforest, beaches and charming seaside towns to stop awhile in, this is the place where Kiwis escape to on holidays.
Investigating just some of the natural wonders here is enough to convince you to put the region at the top of your itinerary: the quiet beauty of Cathedral Cove at the edge of Mercury Bay and best approached by water by boat or kayak; Whenuakura Wildlife Sanctuary, also known endearingly as Donut Island, a private island off the coast from Whangamatā which was largely a secret to all but locals until relatively recently; and the compelling Hot Water Beach, where hot water bubbles up through the sand two hours either side of low tide to create curious spa pools and natural springs.
Add to this: the pristine Kauaeranga Valley, dominated by The Pinnacles which can be reached by an overnight walk via the original steps constructed for packhorses in the early 1900s, an overnight stay in the largest DOC hut in the country, the Coromandel Coast Walkway and biking or tramping Karangahake Gorge and you can see why Kiwis love the place so much.
Waikato
The Waikato, and its metropolitan hub of Hamilton/Kirikiriroa, is situated in the Central North Island/Te Ika-a-Māui – an area renowned for its natural beauty, powerful history and out-of-this-world experiences. Geographically and culturally diverse, the Waikato has a range of activities and attractions to suit all ages and tastes.
Go underground, for instance, and experience the subterranean wonders of the Waitomo Caves, with a playground of glow worms, black-water rafting, abseiling and cave exploration on offer. Movie buffs meanwhile will love a slice of the 'real Middle- earth' at Hobbiton Movie Set, near Matamata, as seen in The Lord of the Rings and The Hobbit trilogies. While on the rugged west coast, the bohemian town of Raglan is famous for its left-hand surf break, rugged black-sand beaches and local culture.
The Waikato River is the lifeblood of the region and the perfect playground for jet-boaters, kayakers, rowers and boaties, who enjoy getting out on the picturesque hydro lakes, including Lake Karāpiro near Cambridge. And lovers of the great outdoors are spoilt for choice with a range of protected parkland and mountain ranges offering walking, hiking and cycling trails including three of the nation's Great Rides – the Timber Trail, Waikato River Trails and Hauraki Rail Trail.
Looking for something more languid? Try the Te Aroha Mineral Spas and award-winning Hamilton Gardens on for size. To top it all off in the Waikato, you'll find a foodie paradise, vibrant arts scene, proud Māori culture and rich heritage of agriculture.
Bay of Plenty/Te Moananui ā Toi
Located on the east coast of New Zealand's North Island/Te Ika-a-Māui, the coastal Bay of Plenty/Te Moananui ā Toi is home to a collection of cities and towns with laid-back home coastal vibes (check out Tauranga, New Zealand's fastest-growing city, Mount Maunganui, Waihī Beach and Ōhope Beach) and 950,000 hectares of coastal marine area including two marine reserves. It's not surprising then that life here revolves around the water, with marine wildlife tours, kayaking, and some of the best white-sand beaches in the country to relax on or near.
The region is a firm favourite with Kiwi holidaymakers, who come to enjoy the thriving food scene, explore islands dotted in the deep blue waters, kayak through canyons glittering with glow worms, and get up close to its unique wildlife. The region also lays claim to a 125-kilometre stretch of coastline (navigable via the Pacific Coast Highway), half a million hectares of indigenous forest, a rich Māori history and culture, and being the only place in Aotearoa with a battlefield within city boundaries. And, uniquely, it is also the Kiwi Capital of the World and the Kiwifruit Capital of New Zealand.
Rotorua
While everyone has heard of Rotorua and its bubbling, steaming geothermal landscape, most people don't know just how much there actually is to see and do in the region, less than three hours' drive from Auckland/ Tāmaki Makaurau in the heart of the North Island/Te Ika-a-Māui.
In addition to exploring its otherworldly geothermal parks and feeling the benefits of its rejuvenating spa and wellness therapies, you can discover the beautiful Whakarewarewa Forest, stand at the edge of any of its 18 lakes, head out on a mountain biking adventure (the area has been anointed as one of the world's best mountain-biking destinations by the International Mountain Biking Association (IMBA) and there are more than 200 kilometres of trails to choose from), and walk its expanses.
The area is also the perfect spot to immerse yourself in the indigenous Māori culture, experiencing the culture (watching a traditional pōhiri or welcoming ceremony), traditions (learning to perform the haka) and stories of the area and the country itself. It would also be remiss not to mention that Rotorua is the birthplace of Zorbing, the art of rolling down hills inside a big bouncy ball, which was invented here in 1994 by locals Andrew Akers and Dwane van der Sluis. And once you have finished cycling, tramping, exploring and Zorbing, the area is also renowned for its award-winning cafes and restaurants.
Tairāwhiti Gisborne
Given that Tairāwhiti Gisborne holds the distinction of being the first place in the world to see the sunrise each day, visitors here have ample time on their hands, all the better for exploring its roster of pristine beaches, stunning scenery that encompasses mountains and Pacific coastline, welcoming towns and thriving wineries, craft breweries and cidermakers.
Having witnessed the arrival of great Polynesian voyagers, the landing of Captain James Cook and the first encounter between Māori and Europeans, the region is steeped in culture and history. While here, your itinerary should include a visit to Maunga Hikurangi, the sacred mountain of the Ngāti Porou people, to see its nine carvings detailing Māori stories, getting up close to friendly stingrays at Tatapouri reef, taking in the view out to sea from the East Cape Lighthouse, cycling some of it trails, including the Motu Trail to the Bay of Plenty, and reverting back to your childhood by hurtling head-first down the natural 60-metre Slip-and-Slide at Rere Rockslide.
You can also catch some of the best waves in the country (and the sun's first rays of the day) at Wainui Beach and Makorori Beach (beginners should head to Waikanae/Roberts Road for lessons), followed by coffee in one of the typical Kiwi coastal towns that are also found here.
Taupō
Taupō lies at the heart of New Zealand's North Island/Te Ika-a-Māui, anchored by the sparkling Lake Taupō at its centre – the great inland sea of New Zealand (don't miss a scenic boat cruise that takes in the extraordinary Ngātoroirangi Mine Bay Māori Rock Carvings). The region is replete with every landscape imaginable including snow-blanketed winter ski fields, alpine deserts, ancient forests alive with birdsong and trout-filled rivers.
Then there's the thundering Huka Falls, which you can experience via a thrilling jet boat ride; steaming geothermal valleys with rejuvenating hot springs; and the awesome, otherworldly landscape of Tongariro National Park, with its three towering volcanoes and chance to complete the Tongariro Alpine Crossing, considered one of the best one-day treks not only in New Zealand but also the world.
The region also boasts a huge range of family attractions for adults and kids, peaceful nature-based experiences, and a rich cultural history with locals who love to share it with visitors. Its accommodation offerings range from lakeside camping grounds and award-winning bed and breakfasts to luxury lodges the likes of iconic Huka Lodge – all poised to soak in natural landscapes unlike those found anywhere else on the planet.
Taranaki
Midway between Auckland/Tāmaki Makaurau and Wellington/Te Whanganui-a-Tara on the west coast of New Zealand's North Island/ Te Ika-a-Māui, the Taranaki region presents an irresistible proposition to Australian travellers, offering up the chance to go skiing in the morning and then surfing in the afternoon (drive Surf Highway 45 to find the perfect break). Famed for its abundant nature, which includes soaring mountain ranges and dramatic black sand surf beaches, as well as cosmopolitan urban areas with thriving food and bar scenes, it's easy to see why Taranaki locals pride themselves on their lifestyle.
You can get out among all that nature easily, with walking a popular pastime here: do the Pouākai Circuit to explore the backcountry and the natural beauty of Egmont National Park and Taranaki Maunga/Mt Taranaki (for seasoned hikers) or try the Pouākai Crossing, a one-day highlights reel of the Circuit, take the family-friendly 13-kilometre New Plymouth Coastal Walkway or head to the Wilkies Pools Loop Trail to do a spot of swimming in the icy, natural pools.
As for more urban attractions, Taranaki is home to a colourful arts scene that includes street art, boutique galleries and the architecturally stunning Govett-Brewster Art Gallery/Len Lye Centre.
Ruapehu
The Ruapehu region, located just south of Lake Taupō in the heart of New Zealand's North Island/Te Ika-a-Māui, is all about volcanic landscapes, native forests and rivers that encapsulate the spirit of New Zealand's pure outdoors. Carved by thousands of years of ancient lava flows and alpine glaciers, it boasts a depth and breadth of raw elements and in your-face nature that command attention.
The region is home to two national parks, the dramatic volcanic landscapes of Tongariro National Park with its legendary Tongariro Alpine Crossing to the west and the lush dense forest of Whanganui National Park to the east, plus two Great Walks of New Zealand journeys: Tongariro Northern Circuit and Whanganui Journey (actually a 145-kilometre kayak or canoe journey along the majestic Whanganui River). You'll also find Mt Ruapehu here, the largest ski area in New Zealand; the renowned Timber Trail, a multi-day adventure cycle through a diverse range of forest environments; as well as the Mountains to Sea Cycle Trail, which takes in the natural contrasts of the region and forms part of the 22 Great Rides of the New Zealand Cycle Trail. With natural magnitude and magnificence in equal measure, Ruapehu truly is a place for lovers of the great outdoors.
Whanganui
The Whanganui region stretches from the heart of the North Island/Te Ika-a-Māui to its west coast, with the Whanganui River firmly at its heart. New Zealand's longest navigable river weaves through a diverse landscape, linking mountains, rainforest, city and sea, where community has thrived for hundreds of years. The awa (river) has long linked tangata whenua (literally, 'people of the land'); 'Te taura whiri a Hine Ngākau' (the plaited rope of Hine Ngākau) describes the close bonds between the Whanganui River iwi (people).
Today, the river remains central to the region's identity. Explore it for yourself on one of two iconic riverboats: a journey onboard a heritage paddle steamer mops up every last drop of scenic beauty; or fully immerse yourself by taking on the Whanganui Journey, a three- or five-day canoe trip and one of New Zealand's Great Walks (even if there's a great deal more paddling than actual walking involved). And, while you're in the neighbourhood, don't miss your chance to check out the mysterious Bridge to Nowhere, an abandoned bridge deep in the forest of Whanganui National Park.
Here in the region, legend lives alongside modern life and Whanganui city itself is a unique blend of heritage architecture and cutting-edge creativity. Its dynamic arts scene encompasses photography, jewellery, painting, pottery, performing arts, music and more, while its drinking and dining scene takes in everything from quirky cafes to fine diners and creative cocktail bars.
Hawke's Bay
Hawke's Bay occupies prime real estate under big blue skies on the east coast of the North Island/Te Ika-a-Māui. Its two main urban centres of Napier/Ahuriri and Hastings lend the region its reputation as New Zealand's Art Deco capital – having been rebuilt in the architectural style of the time following a 1931 earthquake. This is also where you'll find the famous landmark of Cape Kidnappers (home to the world's largest mainland colony of gannets not to mention one of its best luxury lodges); Lake Waikaremoana, where the walking track is among New Zealand's roster of Great Walks; and the spectacular views of Te Mata Peak.
But perhaps most importantly (for the epicureans among us at least), this is Food and Wine Country. Hawke's Bay is New Zealand's premier food- and wine-growing region, known for its beautiful red wines – cabernet sauvignon, merlot and syrah – and chardonnays; it's no surprise it's the first stop on the Classic New Zealand Wine Trail. The food offering spans everything from pick-your-own experiences to roadside stalls and farmers' markets, to cool cafes in the middle of nowhere and world-class restaurants.
Accommodation ranges from cottages in the countryside to Art Deco luxury by the seaside. It all adds up to a patchwork of intriguing small towns and interesting cities famous for their architecture, threaded together by a network of long, flat limestone bike trails that invite leisurely exploration.
Manawatū
At the heart of the lower North Island/Te Ika-a-Māui, just two hours from the capital city of Wellington/ Te Whanganui-a-Tara, Manawatū is a region rich in beauty, history and natural wonders.
Its dramatic landscapes, which stretch from the Ruahine and Tararua ranges and out to the Tasman Sea, encompass everything from mountains, rivers, valleys, plains and rugged west coast beaches.
Don't miss the iconic Te Apiti – Manawatū Gorge: ensconced in ancient native bush, steeped in legend and explorable by foot, bike, jet boat or horseback. Or go off the beaten track with the Country Road scenic driving routes through rural Manawatū to discover country cafes and pubs, heritage sites, scenic reserves, swimming holes and more.
The region is also a place of balance, where natural delights combine with vibrant urban sights. The city of Palmerston North sits at its centre – a creative hub recognised for its award-winning arts, culture and cuisine that offers big-city experience with small-city charm.
Renowned for its culinary expertise, you'll find a wide menu of award-winning restaurants and cafes to indulge in here and creative types will enjoy exploring its street art, galleries, museums and more. It all adds up to a region full of surprises that will provide the most inspirational of journeys through the heartlands of Aotearoa.
Wairarapa
The Wairarapa is a region of spectacular coastlines, big skies, wide valleys and charming historic townships in the North Island/Te Ika-a-Māui.
Located just an hour's drive or an easy train ride from Wellington/Te Whanganui-a-Tara, Wairarapa ticks a lot of boxes with its noteworthy wineries, buzzing cafe and restaurant scene, plentiful arts and culture experiences, a beautiful and dramatic coastline, and loads of walking and hiking options to make the most of its natural landscape.
Spend time exploring its boutique wineries and cellar doors, visiting olive groves and orchards and filling up on the produce coming from its sheep, beef and dairy farms. The artisan food producers of Wairarapa offer a wide range of delicacies, many of which are utilised in the region's cafes, bars and restaurants.
You can work off all that food and drink tramping Tararua Forest Park, Remutaka Forest Park and Haurangi Forest Park, or striking out along the wild stretch of coastline from Palliser Bay to Castlepoint.
Then start filling up all over again while spending time at towns like Martinborough, in the heart of the local wine country, and Greytown, a favourite weekend escape for Wellingtonians, with its colonial architectural gems lining the main thoroughfare.
Wellington/Te Whanganui-a-Tara
Wellington/Te Whanganui-a-Tara prides itself on being a little city with a big heart. Nestled between a deep blue harbour and lush green hills, New Zealand's compact capital really does have something for everyone, be it foodie hotspots (the city proudly boasts of being the culinary capital of the country as well, and has been named one of the best coffee cities in the world by CNN), a thriving arts scene or stunning natural wonders.
It's also easily accessible: it's a three-hour flight from the east coast of Australia (or a quick 60-minute flight from Auckland) and another 15 minutes' drive to the city centre.
Its size means that much of Wellington can be explored on foot, strolling from sights like the New Zealand Parliament, with its arresting beehive design, to the national Museum of New Zealand Te Papa Tongarewa and encountering street art, galleries, funky laneways, great shopping and friendly locals along the way.
You can get a good idea of Wellington's appeals by taking the iconic Wellington Cable Car funicular railway to the suburb of Kelburn or walking the nature trails to Mt Victoria Lookout to enjoy splendid views of the city below.
And, further afield, the city offers easy access to hiking, mountain biking, vineyards (Wairarapa), beaches (Kapiti), and the splendid Zealandia eco-sanctuary.
Read our guide to the South Island/Te Waipounamu regions of New Zealand here.
LEAVE YOUR COMMENT