Five of the best day trips from Christchurch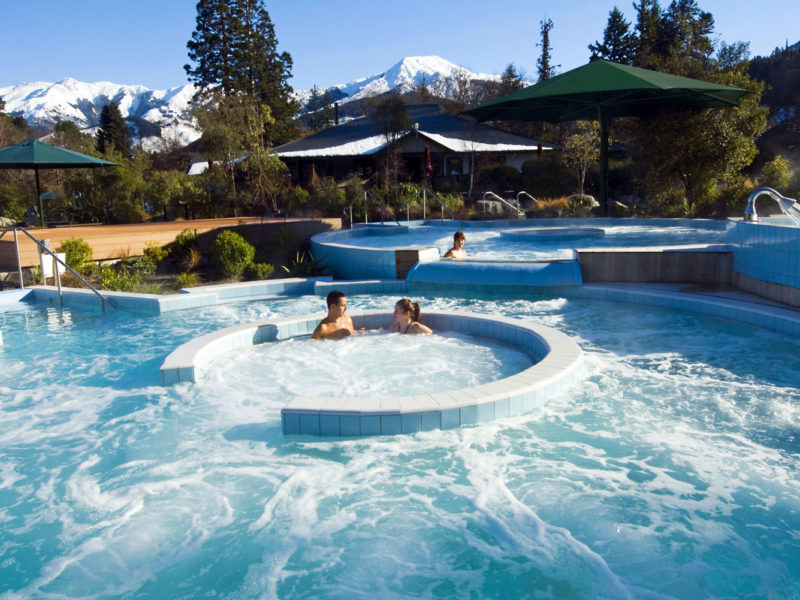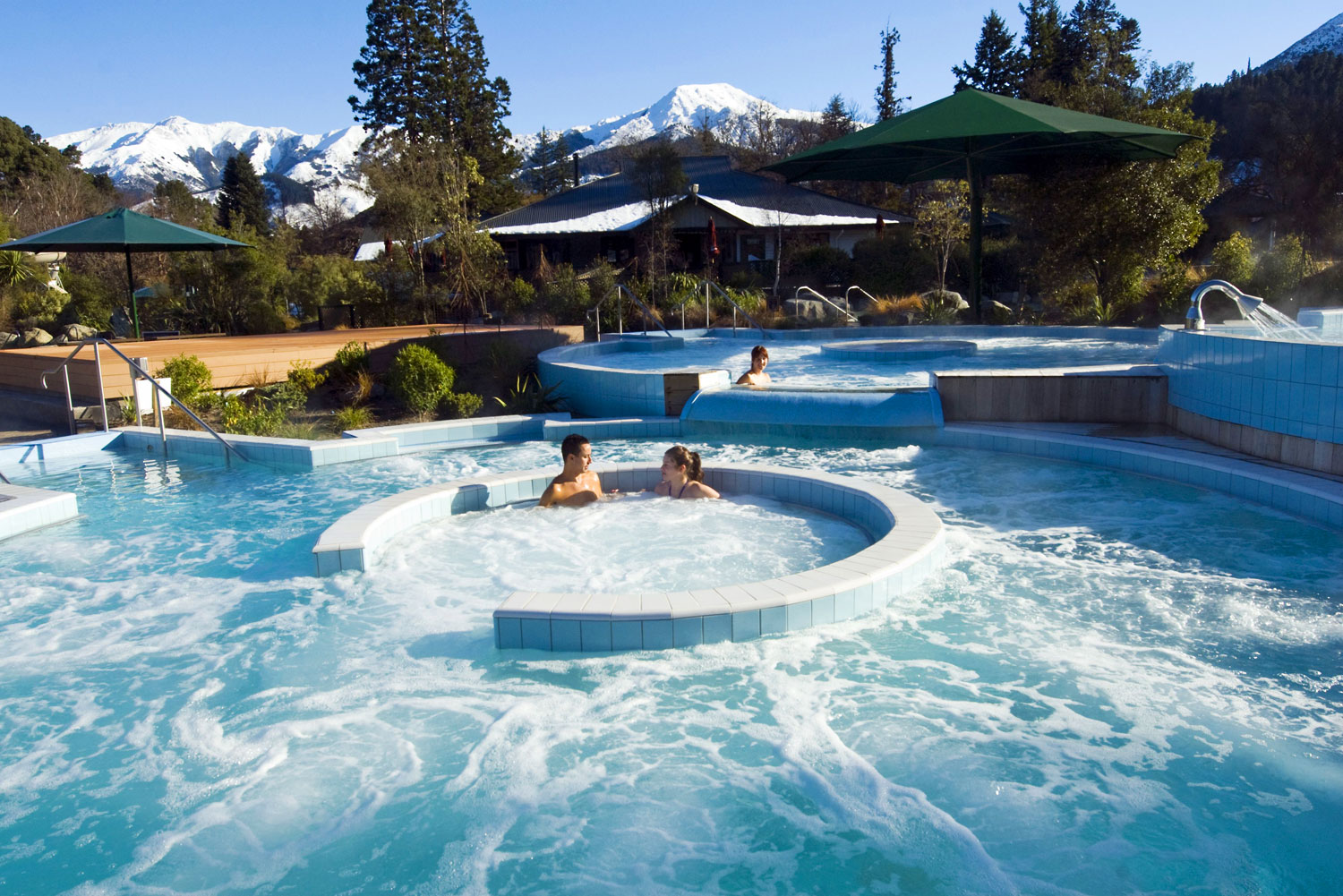 Whether it's a cheeky day trip or weekend getaway, there's no shortage of sights and delights surrounding Christchurch.
Soak in Hanmer Springs
Drive: Less than two hours north of Christchurch.
Resembling something out of a quaint European holiday brochure, Hanmer Springs combines picturesque mountains and crisp alpine air with natural thermal pools.
And it's this multi-million dollar pool complex that pulls in more than half a million visitors a year – many of which visit during school holidays so avoid then if you can.
Despite the seasonal crowds, it's well worth a visit to this regional landmark, which started out as a simple bathing pool in the 1850s, evolving into the major tourist attraction it is today with aqua therapy pools and sulphur pools to hot pools, freshwater pools, as well as having a private sauna and waterslides.
There's plenty of other activities here too such as horse trekking, jet boating and golfing. In fact, some have likened Hanmer Springs to a mini Queenstown.
Take the plunge above the Waiau River
Drive: 90 minutes north of Christchurch.
For the adrenalin junkies among us, Thrillseekers Adventures is positioned atop the striking Waiau River.
But don't be distracted by the rhythmic river flow or the scenic peaks – this is where people come to push their heart to the limit by way of bungy jumping.
Yes, free-falling 35 metres to the surging river below before hanging head-first from a 135-year-old bridge.
But if the complimentary T-shirt and certificate isn't enough to entice you to take the plunge, there's also jetboating, rafting, canoeing, quad biking, even paintballing tours available here.
Whale watch in Kaikoura
Drive: Two-and-a-half hours northeast of Christchurch
This seaside settlement boasts a coastline that is so rich in nutrients it attracts an incredible array of marine life, including most famously, whales.
And of the whale family, it is mostly sperm whales that can be seen passing through the waters of Kaikoura, year round. (Humpback whales, pilot whales, blue whales, southern right whales and orcas are also visible depending on the season)
As well as these 20-metre gentle giants, travellers can also see spirited dusky dolphins, rare and endangered hectors dolphins, New Zealand fur seals and a variety of sea birds including the Royal Albatross swanning about Kaikoura.
Travellers are also spoilt for choice when it comes to choosing how you see the local wildlife, with many tour options by boat, plane or helicopter.
Oh, and while you're there, try Kaikoura's local specialty, crayfish.
Sip your way through Waipara Valley
Drive: 40 minutes from Christchurch
As one of New Zealand's fastest-growing wine regions, Waipara Valley (in the north of the Canterbury region) is seeing a bounty of boutique wineries spring up, taking advantage of the area's dry climate and limestone-rich soils (which is great wine-growing fodder FYI!).
There are several guided tour options available, which is perfect for those wanting to indulge and avoid getting behind the wheel.
Among the local favourites is Pegasus Bay (an hour drive north of Christchurch); a family-owned and operated winery and restaurant, set on a picturesque acreage with manicured gardens. Their award-winning restaurant is a major drawcard too.
Another popular winery is Black Estate (also less than an hour drive north of Christchurch), boasting a striking, architecturally-designed tasting room, designed to take advantage of the panoramic views across the valley.
As the name suggests, everything is black here; from the tasting room itself to the interior and the wine bottle labels inside. Equally as impressive at the wine is the food, which champions local suppliers in the most delicious way possible.
Walk across Arthur's Pass
Drive: Two hours northwest of Christchurch
Take in some of the best high country vistas the Canterbury region has to offer with a hike across Arthur's Pass National Park, hidden in the heart of New Zealand's Southern Alps.
There's an array of forest and alpine walks that thread through the park's striking peaks, ranging from a one-and-a-half hour historical walk through to multi-day tramping routes.
Historic huts, waterfalls, towering snow-capped peaks, rare native birds and vast valley views are just some of the highlights to reward hikers making their way across this dynamic landscape.
For more information on what to see and do around Christchurch, visit christchurchnz.com
LEAVE YOUR COMMENT