12 reasons that prove Rotorua is the best family holiday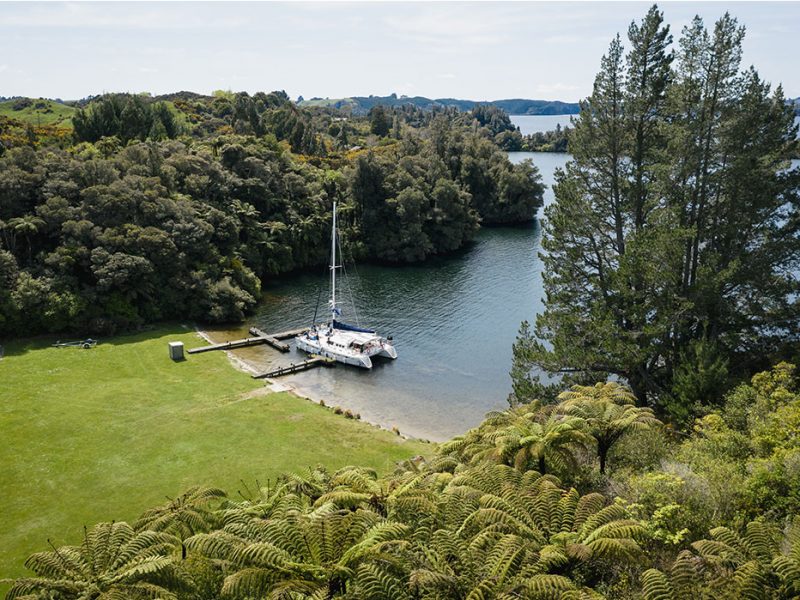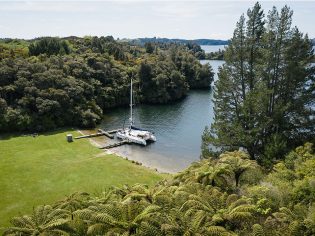 |

This Article was created in partnership with Destination Rotorua

|
You know Rotorua, even if you've never been there. This friendly North Island town is quintessential New Zealand, with incredible geothermal landscapes, the kind of classic adventure activities New Zealand is so well known for, and the warm hospitality that makes this city so great.
This family-friendly destination is where you'll find the Southern Hemisphere's largest active geyser, Pōhutu.
It's also the heart of Māori culture, a playground for the more adventurous members of your family, and one beautiful spot to relax for those who aren't. Oh, and it's accessible by plane from New Zealand's major centres and you can easily drive to other North Island highlights, such as Hobbiton.
1. See kiwi up close and personal
What could be more Kiwi than a kiwi? Rotorua is home to The National Kiwi Hatchery Aotearoa, an organisation dedicated to the preservation of New Zealand's national icon. Visitors here can take a tour of the facility in Rainbow Springs Nature Park and see how kiwi eggs are incubated, hatched and cared for.
Visitors can also see the resident breeding adults, and possibly see newly hatched kiwi chicks. This is a unique and memorable experience for the whole family.
2. Go biking in Rotorua
If you enjoy life on two wheels, Rotorua is the place for you. Everything in this city is accessible by bike – every shop and location and attraction. For those keen to step things up a little, there's a network of almost 200 kilometres of dedicated mountain bike tracks running through Whakarewarewa Forest, with something for all levels of rider, from the kids' loop, to beginner trails, to experts-only downhill tracks. There are also excellent road cycling options in the area, and plenty of places to hire equipment.
3. Gondola Rotorua up, Luge down
It's a case of choose your own family-friendly adventure at Skyline Rotorua. First up, jump into an eight-seater gondola to head up Mt Ngongotahā, where you'll enjoy stunning views of Lake Rotorua and the surrounding area.
From there, you can ride the Luge, take a zipline through the forest, try out the adrenaline-fueled Skyswing, or dine at Stratosfare Restaurant & Bar, famous for its amazing buffet dinner.
4. Enjoy pristine waterways
The Rotorua area is blessed with an unbelievable 18 lakes and three major rivers, and there are so many ways for the whole family to enjoy them.
You could begin with a swim, or a picnic on the shores. These are also great places to go fishing or stand-up paddle boarding.
For those after something a little more hair-raising – this is New Zealand, after all – there's jet boating on Lake Rotorua, and whitewater rafting on Kaituna River, where boats drop off the world's highest commercially rafted waterfall.
5. Immerse yourself in Māori culture
This area has a deep Māori heritage and is the heart of Māori cultural tourism.
Tamaki Māori Village has been voted one of TripAdvisor's Top 10 Experiences in the World, and it's an amazing place, one that allows visitors to get in touch with New Zealand's Māori roots. Spend time in a traditional marae, or meeting place, sample Māori food, watch cultural performances, and participate in hands-on activities.
6. Eat at Lady Janes Ice Cream Parlour
Lady Janes Ice Cream Parlour is a Rotorua icon that has been dishing up tasty frozen treats for 40 years, while retaining the charm of those early days. Not only is the ice cream delicious, but the shop is just a short walk from the lakefront, making this the ideal snack to enjoy while taking in the aquamarine splendour.
7. Stroll Rotorua's new lakefront
The lakefront at Rotorua has always been a lovely place to spend time – now, however, after a recent NZ$40 million upgrade, it's even better. Take in gorgeous morning sunrises or spend the day making use of walkways, picnic tables, playground equipment and more.
8. See Pōhutu Geyser
Pōhutu is the Māori word for 'big splash' or 'explosion' and you'll soon see why it has been applied to this geyser in the Whakarewarewa Thermal Valley at Te Puia, along the southern edge of Rotorua.
This is the southern hemisphere's largest active geyser, with jets of sulphurous steam shooting up to 30 metres in the air – and this happens about 20 times a day. It's a graphic reminder of the power of Mother Nature, and the brooding beauty of this part of the world.
9. Enjoy a geothermal landscape
There's more, of course, to the geothermal action around Rotorua. You could spend days exploring all of the naturally heated attractions here and not get bored.
Don't miss Hell's Gate, home of the Southern Hemisphere's largest hot waterfall, mud bathing and restorative hot pools; the world's youngest geothermal system at Waimangu Volcanic Valley; and a close-up experience of the steaming cliffs of Lake Rotomahana, accessible via guided kayak tour.
10. Race, free-fall, drive a 4WD and more
The adrenalin junkies in your family will definitely want to spend some time at one of the following three adventure parks, each very different from the other. Velocity Valley, Off Road NZ, and Adventure Playground offer multiple ways to get the heart racing.
Scream through a twisted river on a jet boat, experience free-falling, race a suspended Shweeb Racer, drive your own 4WD through the bush, and so much more.
11. Zip through an ancient forest
This was voted the world's No. 1 nature activity at the 2021 TripAdvisor Global Travel Awards, and it's easy to see why. Strap on a harness and soar through the canopy of ancient native forest with Rotorua Canopy Tours, a ziplining experience that you and your kids will be talking about for weeks afterwards. This is suitable for children six years and older – an accessible adventure that's fun for everyone.
With Rotorua being centrally located in the North Island, it's the perfect place for fans of The Hobbit.
The city is an easy day trip to Hobbiton, the movie set and fictional home of everyone's favourite hairy-footed heroes.
A tour of the set here is a full immersion into Middle Earth, as you explore the 4.8-hectare area, wandering past Hobbit Holes and into the Green Dragon Inn for a drink. The attraction also offers evening banquet tours, and 'second breakfast' experiences.
For more information on Rotorua, visit rotoruanz.com
LEAVE YOUR COMMENT