How to see Europe and only unpack your bag once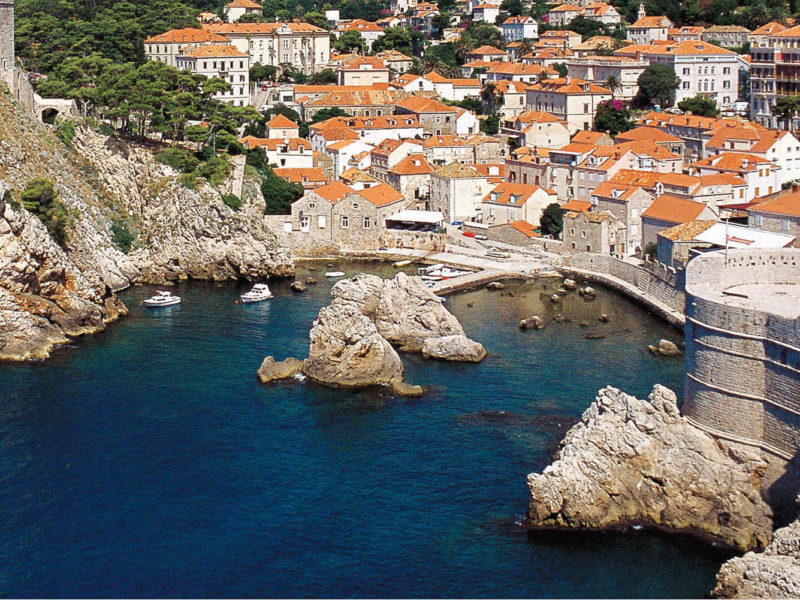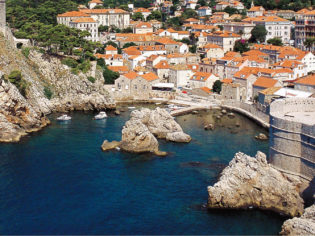 |

This Article was created in partnership with

|
Taking a Grand Tour of Europe used to be a rite of passage for aristocrats – accompanied by heavy trunks of clothes and possessions, a chaperone, manservant, you name it: the whole entourage.
Of course, we've pared down travel over the years so it's not just for aristocrats, but the logistics of a multi-country itinerary in Europe can still be a challenge (especially without the manservant).
How to make it easier
That's where cruising comes in to make it simple. Unpack once in your cruise cabin and you're suddenly free to step off the ship into country after country, port after port, with just a camera and the clothes on your back. For example, MSC Cruises is the largest cruise line in Europe (as well as the Arabian Peninsula, South America and South Africa) and cruises the Mediterranean all year round. A fleet of 10 ships permanently based in the Mediterranean means you're looking at weekly departures here, and you can even combine their East and West Mediterranean itineraries to make a 14-night Grand Mediterranean adventure; free coach transfers between Genoa and Venice make it easy.
Cruising destinations
The quintessential Greek island tour – including the white and blue wonderland of Santorini of course, plus Crete and Corfu – departs every Friday from Venice on the rather appropriately named MSC Magnifica.
For those wanting to discover the Eastern Mediterranean, MSC Liricahas is set for a 12-night cruise, again on Fridays from Venice, sailing to Croatia, Greece, Montenegro and Italy (starting from May 8 to June 12, 2020 and from September 18 to October 23, 2020). The highlight of this one is a long stay in Dubrovnik and Split in Croatia, Corfu and Cefalonia/Argostoli in Greece, Kotor in Montenegro and, new for 2020, at Trieste in Italy.
There is an amazing 12-night cruise available, too, covering an astounding amount of Mediterranean highlights during one very clever itinerary. Leaving on Mondays from Venice from 22 June to September 7, 2020, this one sails to Croatia, Greece, Malta and Sicily, and counts among its most Instagram-worthy stops: Dubrovnik in Croatia, Corfu and Cefalonia/Argostoli in Greece, Valletta in Malta and now Siracusa/Sicily in Italy too. Yet you've still only unpacked that suitcase once – how absolutely glorious.
Time at port
Just as glorious is MSC Cruises' extended port times on most of its itineraries so there's no need to rush through each port's top 10 sights and rush back to your cabin at the end of the day. Deep-dive into the culture and history of those places over a couple of days; after all, you're visiting incredibly ancient and story-filled lands once visited via sea by conquerors, explorers, kings, emperors… and now you. What's more, many of these destinations are hard to reach by land – this is the huge advantage of choosing to cruise.
Flexi-porting is an option
Cruising is a much more flexible offering these days too, since the wonder of flexi-porting has become a thing. MSC Cruises brings the ship to you, in a sense, since you can embark your cruise where your holiday has taken you, even if it's a different port to the one listed on Day 1 of your cruise's itinerary. You will still complete the same number of cruise nights from your embarkation port, but that can be any city you like, including Athens, Ancona, Bari, Barcelona, Brindisi, Rome, Copenhagen, Hamburg, Kiel, Marseille, Naples, Southampton and Warnemunde.
That amount of flexibility is impressive for such a large cruise line but, when it comes down to it, MSC Cruises is family owned and enjoys welcoming more than 170 nationalities on its ships. And you can book their cruise holidays through local contacts in Australia and New Zealand through Cruiseco, an organisation with more than 250 specialist travel agencies including cruise experts who love to put together bespoke cruise holidays.
Ask the experts
MSC Cruises is one of more than 50 cruise brands they can liaise with for you to make that next amazing cruise holiday happen just the way you dreamed. There are new destinations and itineraries added all the time, so it makes sense to get your holiday happening with cruising experts to help you. For instance, new for next season, MSC Cruises are adding longer cruises to experience the best of Ireland and the North Cape. This year the Mediterranean, next year Ireland? Pack that one suitcase and enjoy your Grand Tour.
For more information visit cruising.com.au/europe-msc-cruises or call the Cruiseco concierge on 1800 270 747 to find your nearest Cruiseco Cruise specialist travel agent.
AND, for those keen to get the CruiseCo and MSC Cruise treatment, you can WIN a $6,500 European cruise for two by clicking here…