Taking it slow on the Victoria Mekong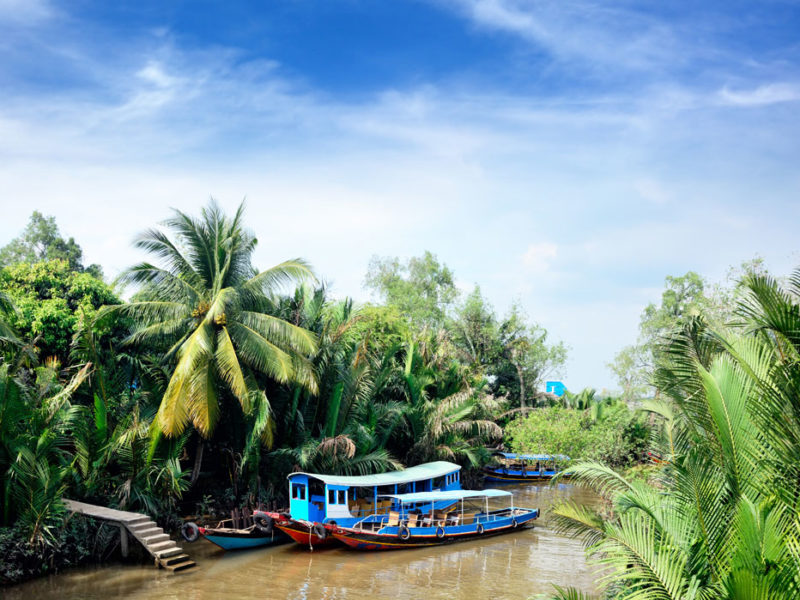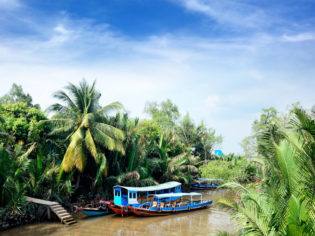 |

This Article was created in partnership with Wendy Wu Tours

|

For a long time, our travels were as fast as the fast-paced world we live in. Fortunately, slow is having a comeback.
Gone are the days of rushing around on holiday, cramming in so much that by the time you return home you need another holiday. Slow travel, the kind where you take in your surroundings at a relaxed pace and seek to make meaningful connections – with people, culture, food, everything – is on the up, and Wendy Wu Tours is championing it with their stateliest slow travel experience on the Victoria Mekong.
Victoria Mekong
Over three or four unhurried days, the deluxe river cruiser gently sails along a lesser-travelled part of Vietnam's Mekong River. Most Mekong cruises start at My Tho (a 90-minute bus journey from Ho Chi Minh City) and finish in Siem Reap, travelling along the northern distributary of the Mekong. The Victoria Mekong, however, travels along the Hau – the largest southern branch of the Mekong and the part of the river rarely seen by Westerners.
When planning was under way for the Victoria Mekong tour three years ago, founder Wendy Wu set out to visit the quieter areas of the Mekong "partly to offer a more authentic experience to guests, but also to support local villages completely untouched by tourism". Wendy says this was so they could build better accommodation for their families.
Cruising upstream on a Victoria Mekong cruise, you'll visit Long Xuyen's floating market by sampan and learn about the Mekong Delta's multi-cultures at An Giang Museum. In Tiger Island, peruse the wares of local villagers still practising traditional Vietnamese handicrafts, such as net-weaving, wood-carving and making incense by hand.
Cruising downstream, you'll see clay pots traditionally made in Vam Nao, stop at Tan Loc Island (or 'Sweet Island' as it's known locally) to try plum wine at a local distillery, visit a traditional ancient house, and explore the famous Cái Rang floating market by sampan.
Aboard the Victoria Mekong
The Victoria Mekong is an exciting new addition to the Wendy Wu Tours portfolio, with impressive green credentials. Everything from its solar panels used to help power the ship's operating systems, to its advanced water purification recycling systems, to its anti-plastic ethos (no single-use plastics are used onboard and complimentary refillable bottles are offered to all guests for refilling at water stations located around the ship) has been carefully considered to help preserve this magical river system.
For more information, and to book, visit Wendy Wu Tours.
LEAVE YOUR COMMENT