Why Yokohama is Japan's most exciting cruise port stop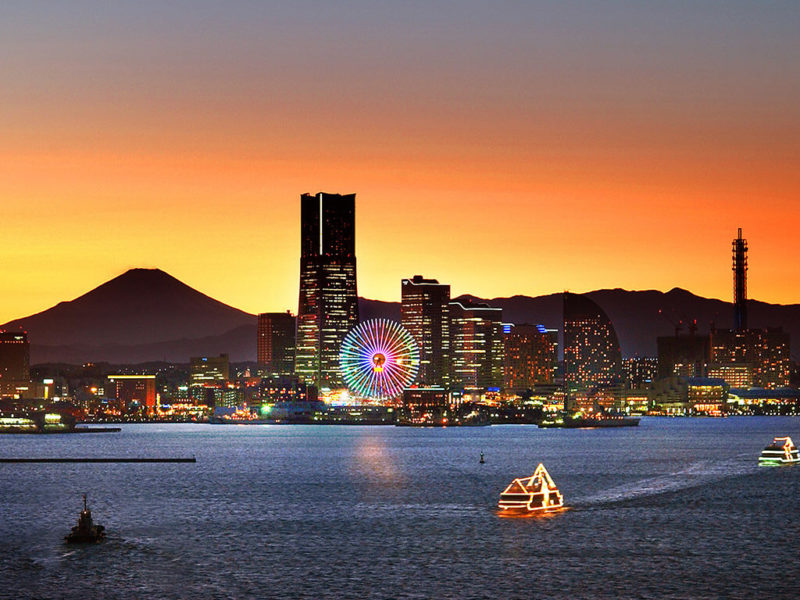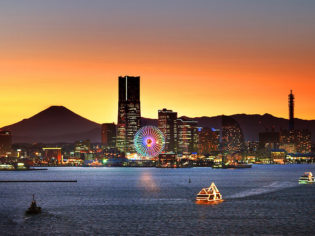 |

This Article was created in partnership with Yokohama Convention & Visitors Bureau

|
Yokohama, Japan's second-largest city, is an oceanfront port and an unexpected gem, combining layers of culture, natural beauty and delectable food – all just a half-hour from Tokyo.
Minatomirai
This waterside area, full of shops, malls and promenades, is a natural location to base yourself on a day out in Yokohama. There is a seemingly endless list of landmarks and activities, from the modern Yokohama Museum of Art and the fascinating Mitsubishi 'Minatomirai' Industrial Museum, through to the Yokohama Port Museum and its spectacular sailing training ship, the triple-masted Nippon Maru.
The lofty Landmark Tower is one of the tallest in Japan, making its 69th-floor observatory a great way to start your adventures in the city. A visit to the Manyo Club hot springs, on the other hand, is perfect for when you're ready to slow it down.
Night Delights
Evening in Yokohama delivers a non-stop menu of music, eats and fascinating sights.
Noge
The alleyways of Noge are crammed full of small bars, lauded restaurants and a roaring jazz scene that's been jumpin' since World War II. Lose yourself in the maze of izakaya, smoky yakiniku grills and exuberant karaoke joints, or be educated in more than 30 kinds of sake at Hanasaku eatery.
Baseball at Yokohama Stadium
Summer nights are balmy (and barmy) when the baseball is on between March and September. Get clad in blue and white and don't miss the seventh-inning stretch, when the crowd roars into song, lets fly its team's balloons and sends up a prayer for victory.
Yokohama CosmoWorld
This compact amusement park, across from the impressive Yokohama World Porters shopping mall, makes for a charming afternoon – but its rockstar location on the water makes a trip up on its iconic ferris wheel a must as the sun sets and the city lights blink to life.
Sankeien Garden
This vast traditional garden is always a special place to visit; in late May to early June, doubly so as firefly season takes hold. On these special nights, the gardens are kept open well after dark, filled with visitors tiptoeing wherever fireflies congregate. You can also see captive fireflies in the garden's three-storey pagoda.
Top 5 Highlights
1 – Osanbashi International Passenger Terminal
You needn't go far to see the sights! A step off your ship and you're amongst the pier's architectural lines and ship-like timber decking. The passenger terminal's roof forms a grassy park with a fabulous view of the city, and is a tourist destination in itself.
2 – Yamashita Park
Stroll for five minutes to arrive at Japan's first Western-style park, featuring a spectacular rose garden, and postcard-perfect fountains and statues. As popular with the locals as much as tourists, stop for a nature-gaze before making your way to nearby pancake bonanza, Eggs N Things.
3 – Yokohama Red Brick Warehouse
Ten minutes by foot from the port, these lovingly restored red-brick beauties are unmissable. There are often festivals or events happening within, but all year round you'll find artisan boutiques, eateries and some pretty shops to pick up a hat, a tasty snack or a souvenir.
4 – Chinatown
A 10-minute taxi ride sees you deposited in the crimson-lanterned depths of the biggest Chinatown in Japan and, some say, Asia. Amongst the dumplings, dragons and dao, pick up a bowl of Yokohama's traditional ramen 'sanma-men', swimming in rich shoyu broth and most famously served in this part of town.
5 – Motomachi
When Yokohama opened up to Westerner traders in the 1850s, many settled around Motomachi. You'll still see the Euro influence as you stroll the 500-metre Motomachi Shopping Street, filled with everything from high-end fashion to kawaii fun, and in such fascinating house-museums as Berrick Hall or the quirky Museum of Tennis.
Use your noodle
Taste your way through history in three delicious ways:
Cup Noodles Museum: You could easily fill a half-day amongst this popular museum's galleries, theatres and World Noodles Road bazaar; create your own noodle cup, have the virtual experience of being a noodle (yep, really), or book ahead for the 90-minute chicken ramen factory to make your own noodles from scratch.
Shin-Yokohama Ramen Museum: Who knew that a museum dedicated to noodle soup would be worth the 20-minute drive to get there? With highlights such as samples from Japan's top ramen restaurants, and a vintage street scene faithfully recreated to add atmosphere to your eating experience, there's good reason this is a favourite stop.
Ota Nawanoren: Yokohama is the birthplace of the beef-heavy hotpot dish of sukiyaki (called 'gyu-nabe' here), and 151-year-old Ota Nawanoren is one of only a handful of restaurants surviving since the Meiji era (1868-1912), so you know it's serious. There is only the best wagyu beef here, served up in a beautifully traditional tatami-matted room.
For more things to do on your port stop in Yokohama, visit yokohamajapan.com