Quark Expeditions' polar promise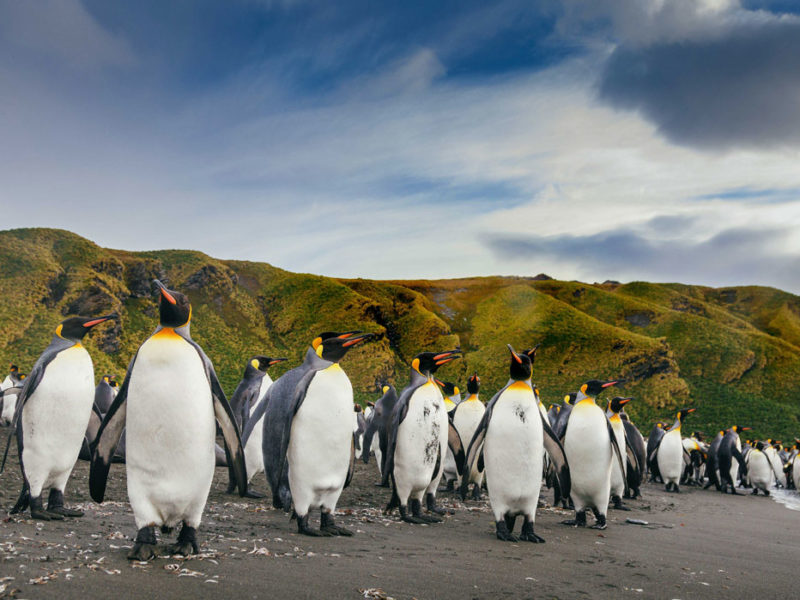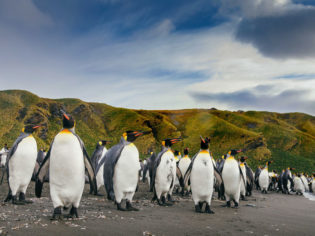 |

This Article was created in partnership with Quark Expeditions

|
Conscious of the fragile habitats they manoeuvre in, Quark Expeditions wants your journey to the poles to change you for the better, but leave the environment exactly the way it is.
Standing on the deck of a small expedition ship, staring out at the beauty and majesty of one of the last unspoiled places on Earth is an experience afforded to just a lucky few, but one we should all be so lucky to have. At least that's the opinion of polar adventurers, Quark Expeditions, and one it's working hard to hold itself accountable to in its recently unveiled Polar Promise.
Going beyond simple plans to reduce its footprint, the Polar Promise is a company-wide sustainability strategy designed to improve environmental and social outcomes in the polar regions, with specific goals to meet by 2025.
Polar promise no. 1: Lead responsible polar tourism
Working alongside both the Arctic and Antarctic governing organisations, the Association of Arctic Expedition Cruise Operators (AECO) and as a founding member of the International Association of Antarctica Tour Operators (IAATO), Quark Expeditions works tirelessly to help establish and enforce regulations that reduce the impact of tourism in the poles.
To help instil in passengers the huge importance of the habitats and wildlife they're observing, and the implication should they cease to exist, the Quark family employs marine biologists, historians and even penguinologists as part of its onboard community.
Polar promise no. 2: Reduce its footprint
Quark's new vessel, Ultramarine, sets sail in 2021 and is a prime example of the company's sustainability strategy as it forges ahead into a new era of eco-guardianship. The ship features a pioneering mix of advanced features to reduce its environmental impact including a streamlined hull and propeller design aimed at lessening its fuel consumption; innovative engines that ensure all exhaust gases are scrubbed and noxious elements removed; silent engine technology that minimises wildlife disturbance; an innovative water treatment system; and a sophisticated gasification system that reduces the ship's onboard waste by an incredible 95 per cent.
Quark's eventual aim: to reduce carbon emissions per passenger by 10 per cent and reuse or recycle 100 per cent of waste on all its vessels.
Polar promise no. 3: Support sustainable development in polar communities
Supporting key polar environmental research, community engagement and sustainable development projects is an important goal for the expedition cruise company, which already supports Polar Bears International, the only organisation dedicated solely to wild polar bears; Penguin Watch, a citizen science project to monitor penguin populations in the Southern Ocean; and Seabird Watch, which aims to measure the colony populations of various seafaring birds.
Quark Expeditions also participate in various ecological programs, such as waste-removal initiative Clean Up Svalbard, The South Georgia Heritage Trust – designed to help protect the flora and fauna of South Georgia and preserve its history – and SeaGreen, an innovative new recycling program in Ushuaia.
Polar promise no 4: Make their impact a positive one
On a Quark Expedition, passengers don't just marvel at the unique wildlife they witness; they come to understand the changing environmental conditions that influence these creatures and the ongoing effects of a changing climate on their habitats. What passengers leave with is a better understanding of the role they play in the life of our planet, and a firm resolve to help maintain them.
It's not uncommon for Quark passengers to ask at the end of their trip: "How do I to stay involved? How can I help protect these places?" The Quark Expeditions Polar Ambassador Program was created from these conversations, providing a platform for guests to stay involved in the polar conservation in their own way, long after the adventure ends.
Quark Expeditions' Arctic 2021 season is on sale now. To book your own polar adventure, visit Quark Expeditions or contact your local travel advisor.
LEAVE YOUR COMMENT