Why Maui's Kaʻanapali Beach Hotel is an Aussie favourite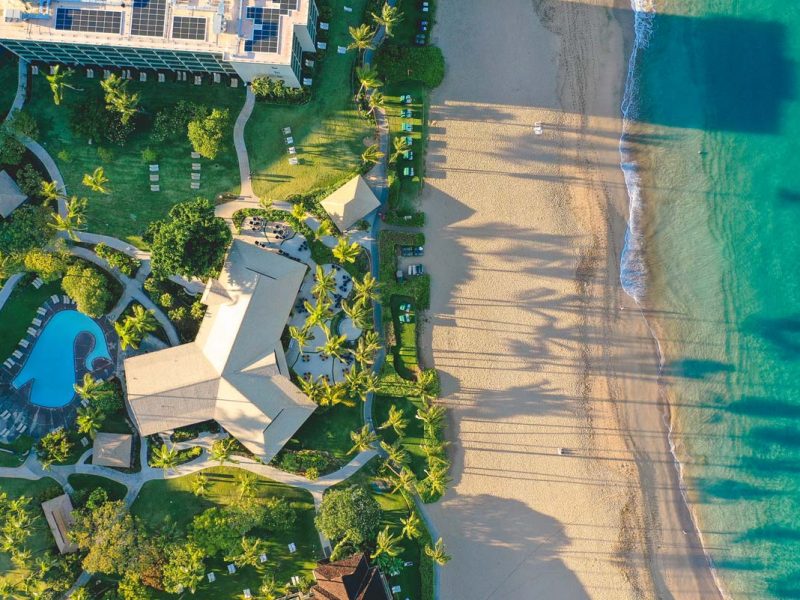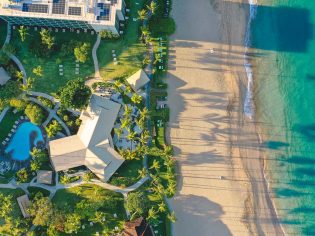 |

THIS ARTICLE WAS CREATED IN PARTNERSHIP WITH Kaʻanapali Beach Hotel

|
Dreaming of a Hawaiian family holiday that features loads of local culture and warmth? This beachfront Maui hotel is your ultimate destination.
The beachfront Kā'anapali Beach Hotel, on the north-west coast of Maui, is a magical place that delivers relaxing and rejuvenating holidays for the entire family, all wrapped in the warm embrace of authentic Hawaiian culture.
"We have a small cadre of Hawaiian cultural practitioners on staff because we believe that cultural lessons from the past are relevant in today's environment," says general manager Mike White. "Most important of all, by striving to understand and properly represent the language and cultural practices of native Hawaiians our employee and guest experiences will be enriched not only by the beauty of our landscapes, but also by the culture of our people."
The 432-room hotel has just undergone an $80 million property-wide renaissance, including the opening of the new signature beachfront restaurant Huihui, which houses one of the hotel's Hawaiian ocean sailing canoes. There are also extensive room refreshments that exude a powerful connection to place, with shadow boxes featuring employee-made mea makamae such as fish hooks, octopus lures and other treasured objects of the people of Hawai'i.
Location, location, location
Built around a four-acre central garden lush with tropical plants, the hotel is majestically set on a five-kilometre stretch of sandy beach. It's all cooled by balmy ocean breezes along the sunny western shores of Hawai'i's second largest island.
The hotel's ocean activities centre offers adventures for the whole family, such as outrigger canoe tours, stand-up paddle boarding lessons and snorkelling tours. If you'd rather relax and do your own thing you'll have everything you need, from cabanas, beach umbrellas and lounge chairs to body boards and swim fins.
The most Hawaiian resort in the world
The Kāʻanapali Beach Hotel logo is the kukui nut lei, which symbolises a 'coming into the light' through the embrace of Hawaiian culture. Every staff member has their own kukui nut lei, representing the years they've worked at the hotel, and each guest is given their own lei during farewell ceremonies. Every time guests return to the hotel they're given a new white kukui nut to add to their lei.
The Kāʻanapali Beach Hotel has long been deemed the most Hawaiian hotel by the Waiaha Foundation. Today, the new director of imipo'okela ('seeking excellence') is excited to encourage the development of its diverse staff members through immersive training in the Hawaiian language, geography, history and economics, ensuring the hotel honours the local culture as a way to illuminate both employee and guest experiences.
Guests can enjoy ukulele, lauhala plaiting and lei making lessons, as well as Hawaiian language classes and cultural garden tours, then enjoy the sunset with live Hawaiian music in the evenings. Kā'anapali Beach Hotel is also home to the annual Hula O Nā Keiki, a children's hula competition which gathers entrants from near and far, held each November.
New restaurant Huihui (its name means 'star constellation' or 'to intermingle') honours the Hawaiian wayfinding tradition, its menu and knowledgeable staff guiding you through the pronunciation of Hawaiian culinary lingo for each dish. Executive chef Tom Muromoto offers a new perspective on Hawaiian cuisine, showcasing dishes that include inspired preparations of freshly caught ocean fish, venison burgers sourced from Molokai's wildlife management team and more.
By day, drop by Welowelo (meaning 'flying streak', as from a shooting star), Kā'anapali Beach Hotel's new casual poolside oasis that serves tasty grab-and-go options.
Bang for your buck
While the resort has been through a magnificent refurbishment, the Kā'anapali Beach Hotel remains one of the most affordable beachfront hotels on Maui, with none of the resort fees charged by equivalent properties.
Its sublime location and commitment to offering authentic Hawaiian culture means the Kā'anapali Beach Hotel is a magical destination – and this is one life-affirming family holiday that won't break the bank.
To learn more and book your Hawaiian family getaway, visit Kā'anapali Beach Hotel.