Five of the best cruises to take with your mum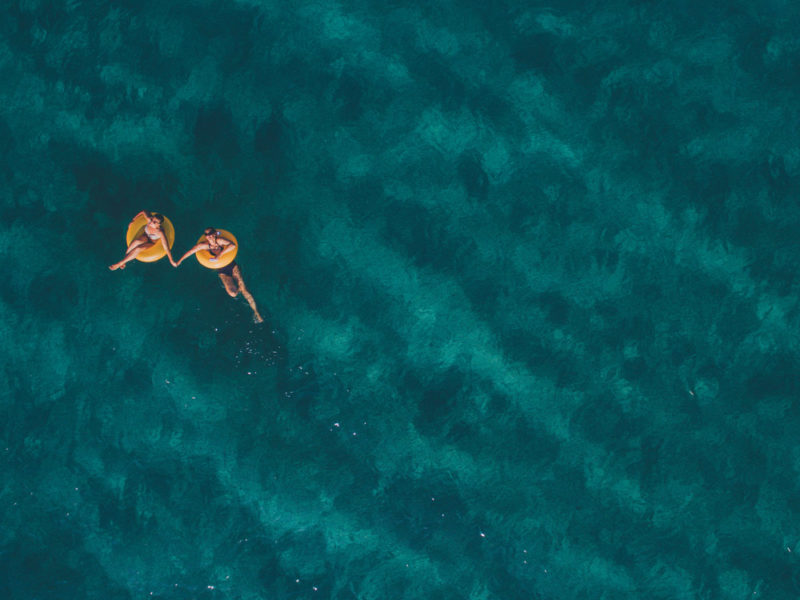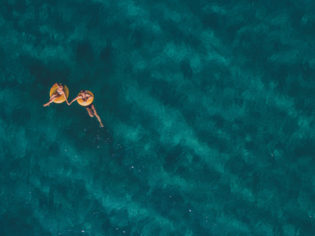 |

This Article was created in partnership with Cruiseco

|
If you're planning a holiday with your mother but can't seem to bridge the generational gap when it comes to interests and travel styles, a cruise could be your answer to making the trip truly memorable – for all the right reasons.
Cruising is the perfect solution for multi-generational holidays – it's a hassle-free, all-in-one experience, where we-time and me-time are both possible, and where every age and interest are catered for with myriad activities and dining options. All you need to agree on is a destination, a cruise line and a cabin type, and the rest is laid out for you. With the logistics all taken care of, you can simply absorb the experience and enjoy some special time together. Here, we've listed five of the best cruises to take with your mum.
Icons of the Mediterranean with Crystal Cruises
The Mediterranean is a destination that has universal appeal. In a concentrated area, you can experience a diversity of cultures, staggering history, fascinating architecture, ancient ruins and some of the most beautiful coastline in the world. In short, cruising the Med with mum is an easy bet.
If you both crave a little luxury with your cultural immersion, then Crystal Cruises' nine-night Icons of the Mediterranean is the ultimate experience. This cruise line prides itself on six-star service with high guest-to-staff ratios and butler-serviced suites, as well as enrichment programs led by world-class experts, and superb dining and entertainment options.
The voyage itself starts in the sparkling city of Monte Carlo and ends in ever-charming Venice, with stops in the Tuscan city of Livorno, the Eternal City of Rome, Amalfi Coast's Sorrento, and the walled city of Dubrovnik. Take mum on a helicopter over the Cote d'Azur, join a cooking class in a Michelin-starred restaurant together or, if you're both fashionistas, a visit to the Ferragamo and Gucci museums is a must.
For more of the mighty Med, check out our guide to the best cruise holidays here in 2020.
Hawaii round-trip with Norwegian Cruise Line
Blessed with ample natural wonders such as cascading waterfalls, long stretches of white- and black-sand beaches, active volcanoes and lush green landscapes, Hawaii is a nature-lover's nirvana. It's the ideal destination for both active pursuits and soaking up the sun, sand and sea.
Norwegian Cruise Line's seven-night Hawaii round-trip on the elegant Pride of America stops at Oahu where you can climb to the top of Diamond Head or relax on famous Waikiki Beach; Maui, where you can drive the scenic Road to Hana or go snorkelling with turtles; Kauai, where you can ride a horse across the island's lush green landscape or go hiking through thick forest; and the Big Island where you can take a helicopter flight over its volcanic landscape or enjoy some of the island's famous coffee in the botanical gardens.
Back onboard, Pride of America is a great ship for entertainment and activities, as well as dining options: there's razzle-dazzle music and dance shows, comedy acts, a retro video arcade and a tranquil spa where you can book some time out – together or alone. The ship also sails year-round, meaning you've got greater flexibility when choosing a travel date that suits both you and mum.
New Zealand with Celebrity Cruises
Our neighbour across the ditch sure does have a lot going in the way of good looks. Tranquil bays, rolling green hills, deep gorges and rushing waterfalls are just some of the incredible natural beauty that New Zealand possesses. If you and your mum are after a relaxing cruise with breathtaking scenery and indulgent experiences, then here is one of the best cruises to take with your mum.
Celebrity Cruises 12-night New Zealand cruise from Auckland to Melbourne onboard the luxe Celebrity Solstice includes visits to the subtropical Bay of Islands, the Scottish city of Dunedin, peaceful Dusky, Doubtful and Milford sounds, and then over to Tassie's capital, Hobart.
Activities include cycling through pretty countryside, wine tasting in New Zealand's famous vineyards, scenic cruises and wildlife viewing, tours of historic villages, and soaking in natural hot springs. The country is known for its adventure pursuits, so if you're up for white-water rafting or jet-boating, then that can be arranged, too.
There are four sea days on this cruise, which means plenty of downtime with your mum. Watch a comedy or music show in the theatre; enjoy wine tastings in the cellar; try your hand at painting, cooking or beading in the creative studio; or book a relaxing treatment together in the tranquil spa.
For everything you need to know about cruising New Zealand, check out our cheat's guide.
Southeast Asia with Princess Cruises
From the frenetic pace of its cities, to the intense flavours of its cuisine, to its unique cultural customs and kind-hearted people, Asia is a melting pot of cultures that completely awakens your senses. On Princess Cruises' Southeast Asia itinerary, you will experience five different cultures in 13 days, without the stress of having to navigate airports or unpack your luggage.
The itinerary starts and ends in the modern city of Singapore and stops in Malaysia, Vietnam, Cambodia, and Thailand. Take mum to visit Cambodia's sacred Angkor Wat, paddle through the canals of Mekong Delta in Vietnam, or spend the day relaxing on Koh Samui's famous white-sand beaches in Thailand.
Majestic Princess is a traditional-style ship, with a host of entertainment options such as musical productions and magic shows, outdoor movies, a day spa, karaoke and multiple dining venues serving international cuisine. With such varied onboard experiences and a vast itinerary, you will no doubt find common ground with mum on this cruise.
Kimberley Snapshot with True North
If you truly want to take your mum on a once-in-a-lifetime expedition, then this is it. The remote, rugged Kimberley region is on many bucket lists but its inaccessibility proves a challenge. Cruising with True North, however, opens up a plethora of possibilities in this region: it was built to access some of the Kimberley's far reaches with ease, providing its guests with unparalleled experiences through its ancient landscape.
The seven-night Kimberley Snapshot is the cruise line's flagship itinerary and visits many of the must-see sites such as King George Falls, Montgomery Reef and the Horizontal Waterfalls. You will find yourself hiking through waterfalls, swimming in remote billabongs and taking several rides on the ship's on-board helicopter over this vast wilderness.
Taking only 36 guests at a time, this is an exclusive cruise where, due to its size and the multiple adventure boats, the itinerary can be altered at any time to suit the crew and passengers. A cruise on True North is not about the entertainment on board or the luxuriousness of the amenities, it's about the experiences – many which can be described as life-changing – so if your mum is up for an adventure, this cruise will be the ultimate bonding experience.
To find more of the best cruises to take with your mum, visit Cruiseco or check out their exclusive Europe Collection.
LEAVE YOUR COMMENT