How to see Northern Europe in 23 days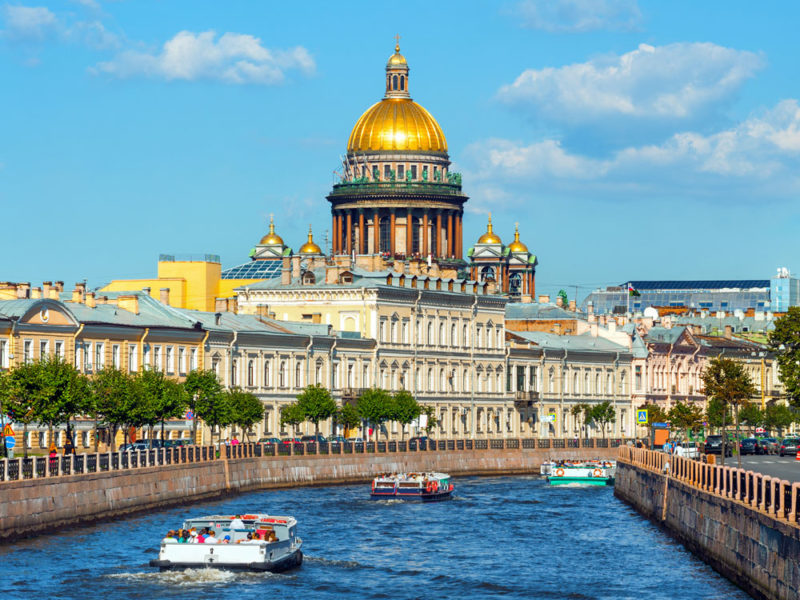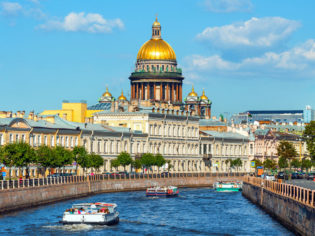 View Map
|

This Article was created in partnership with Cruiseco

|
How can you see the very best of Northern Europe in just under a month? Join Holland America Line on this ultimate cruise itinerary with stops in Amsterdam, Germany, the Baltics, Russia and Scandinavia.
Without the right planning, a much-anticipated European trip can be marred by logistical frustrations. Hours can be spent in train stations and airports, nursing bad coffee and worse jetlag. Suddenly, a month-long escape is hijacked by transit woes and grappling with left-hand drive. But what if you could explore the brightest jewels of Northern Europe with absolute ease, ticking off a roll-call of must-see destinations across the Baltics and Scandinavia in less than a month?
Over 21 days, Cruiseco and Holland America Line's Baltic Jewels and Norwegian Fjords cruise will take you through a breathtaking itinerary that explores the parts of Northern Europe bestowed with lively cities, fascinating history and awe-inspiring scenery. Here's a small sample of the journey that will live large in your memory for years to come.
Amsterdam, The Netherlands
Beloved for its relaxed and inclusive vibe, Amsterdam is a city that embraces difference. With its meandering canals, incredible cultural treasures and progressive design scene, the Dutch capital is an urban wonderland easily explored by foot or, as the Dutch do, on two wheels. Wander down charming, storybook laneways and follow the gentle bends of the canals to discover gems at every turn, from craft breweries to vintage stores and 'brown cafes' (traditional Dutch pubs). Don't miss the Rijksmuseum and the Van Gogh Museum.
Copenhagen, Denmark
This Scandinavian city is liberally sprinkled with fairytale charm, from cobbled streets to colourful historic buildings and a skyline accented by turrets. But for all its old-world beauty, Copenhagen is a city with enviable modern style and a food scene that's inspired a new wave of culinary ideals. While Noma is much lauded, other new Nordic restaurants are dotted around the city, making it a veritable playground for food lovers. Once you've had your fill on land, jump aboard a short cruise for a sightseeing tour from the city's canals.
Berlin, Germany
You'll discover the two German cities of Berlin and Hamburg on this cruise through Northern Europe. Your first encounter: bewitching Berlin – a city that truly comes to life under the summer sun. A relatively newish city by European standards – Berlin wasn't established until the 13th century – it has more than made up for its late start by cramming in plenty of fascinating history since then. Once the capital of the Nazi regime, Berlin was later divided into East and West by the infamous Berlin Wall, remnants of which can be visited today, such as at famous Checkpoint Charlie. But Berliners are brilliant at overcoming adversity and love a good party, so be sure to enjoy a stein at a German beer hall while here.
Tallinn, Estonia
For years, Tallinn's alluring, walled UNESCO-listed Old Town flew under the radar, but the secret of this city's compelling beauty is now firmly out and bathed in the spotlight. With the Baltic Sea lapping at her toes, Tallinn was once a lively port but now trades mostly in tourists who disembark to admire her medieval streets, charming churches and photogenic vistas. Once you've taken in the beautiful historic centre, explore the shimmering, modern side to Tallinn, where cutting-edge architecture showcases a city with its finger firmly on the pulse.
St Petersburg, Russia
A city of astonishing beauty, St Petersburg – named after its creator Peter the Great – was intended as a westward-looking display of Russia's might. In that ambition, it has more than succeeded. Often called the Venice of the North, the city is a hub of fine and performing arts, with festivals and concerts drawing visitors in the summer months when the daylight hours stretch late into the evening and revelry ensues. During the day, St Petersburg's many art galleries and museums, such as the impressive Hermitage and her wildly embellished baroque buildings, offer plenty of cultural fodder.
Helsinki, Finland
An architectural and design-lover's delight, Helsinki may live slightly in the shadow of its more famous neighbours, Stockholm and Copenhagen, but the city has an allure all of its own. A creative hub of boutiques, ateliers and galleries, Helsinki is at the forefront of stylish homewares. Perhaps best known for its textile brand Marimekko, the city also produces beautiful glassware and lighting. Spend some time pottering around the Design District of Punavuori and admire some of the excellent examples of the city's Art Nouveau movement, such as the Helsinki Central Station. Ride a ferry to a harbour-facing restaurant or wander through an open-air market to sample local flavours of cloudberries, elk, and snow grouse.
Stockholm, Sweden
A city bestowed with riches, from incredible, world-class galleries and museums to Gamla Stan, a fairytale-esque historic quarter, Stockholm is a future-focused city that embodies contemporary Scandinavian cool and enviable liveability. Although the Swedish capital occupies 14 islands, it's surprisingly easy to navigate with bridges, ferries and transport links connecting the city. A sustainable, ethical food culture has taken deep root in Stockholm and begs exploring, as does the city's love for understated, sleek style, so punctuate your sightseeing with a little dining and shopping.
Norway's fjords
For nature lovers, it's a case of the saving the best for last. The tail end of this Northern Europe cruise journeys deep into the incomparable beauty of Norway's fjord-rich landscapes. First stop is Eidfjord, a picturesque, mountain-framed village extolled for its idyllic Nordic scenery. From there, the journey continues on to Hardangerfjord, the fourth-longest fjord in the world, which leads to the ethereal Hardangervidda National Park. The fjord chasing continues after a stop at the charming fishing town of Alesund; touted as Norway's most beautiful city, it provides ample opportunities to flex your lens before you make your way to the site one of the longest and deepest fjords on earth, Geirangerfjord. This UNESCO World Heritage site is peerless in its sheer magnificence, acting as a true exclamation point at the end of an itinerary rich in experience and absolute wonder.
The details
The 23-night package for the 21-Day Baltic Jewels and Norwegian Fjords cruise includes economy airfares from Australia to Amsterdam, a two-night pre-cruise stay at the Park Plaza Victoria Hotel, Amsterdam (including breakfast), onboard meals and entertainment, transfers between airports, hotels and ports in Amsterdam, port charges and government taxes, and an Amsterdam Food by Foot Tour.
Interested in a cruise, but chasing the sun? Check out this list of the best Mediterranean cruise holidays in 2020.
For more information on the 21-Day Baltic Jewels and Norwegian Fjords cruise, visit Cruiseco or check out their exclusive Europe Collection.
LEAVE YOUR COMMENT