Exploring Tokyo and the ancient Oita Prefecture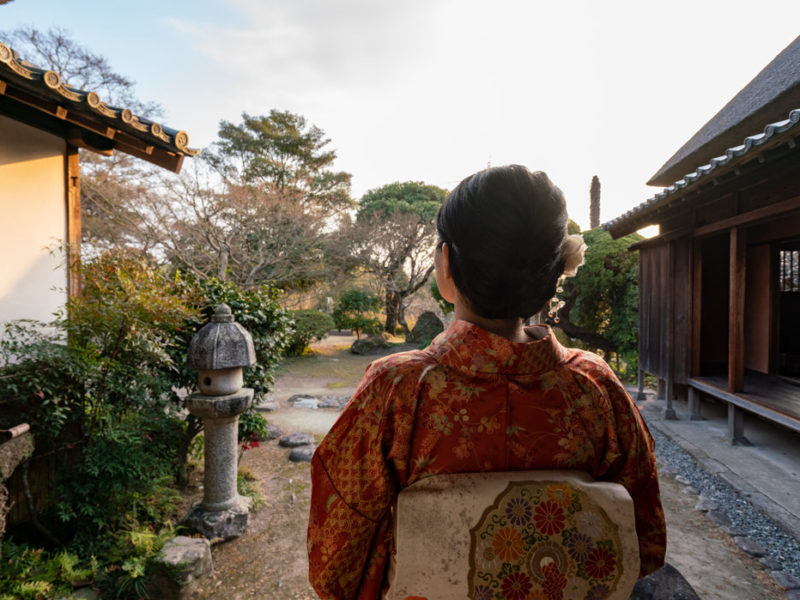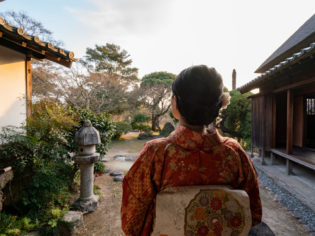 |

THIS ARTICLE WAS CREATED IN PARTNERSHIP WITH Tokyo Convention and Visitors Bureau

|
Find balance on Japan's islands of Kyushu and Honshu with a journey that explores not only the country's most famous and adored city, Tokyo, but also the beautiful tranquillity of ancient Oita prefecture.
Japan is a country of dazzling contrasts, from the high energy pace of its vibrant cities to serene mountain edged onsen towns brimming with beauty and history. The best way to explore this duality is by crafting your trip around both these experiences. Of course, you must bookend your tour in the fast-paced, neon-lit city of Tokyo, but to really understand Japanese culture, make the skip, hop and jump to beautiful Oita prefecture, which is renowned for its ancient samurai towns, enlivening onsen resorts, and breathtaking natural scenery. This itinerary is the perfect snapshot of Japan's inherent and unique balance.
Day one: arrive in Tokyo
Tokyo is a wonderfully intense invasion of all your senses. Bright lights, incredible flavours and heady scents all compete for your attention above the frenetic buzz of the city streets. Tokyo may seem like a sprawling concrete metropolis, but look closer and you'll find everything is ordered with that quintessential Japanese refinement that imbues the city with a sense of calm.
Since Tokyo is such an incredible culinary destination, the best place to begin is at Sushi making experience (Hassan) in Roppongi where you can take a hands-on approach to your lunch. Slip on a traditional happi coat and learn how to make rolled and nigiri sushi. You'll also witness a demonstration by a sushi master and enjoy a delicious lunch. Best of all, you'll take home a certificate touting your new skills in sushi-making.
Bursting with pride in your new sushi abilities, it's time for a stroll down Kappabashi Kitchenware Town. An 11-metre-high chef perched a top a corner building welcomes shoppers to Kappabashi's supply of hospitality and cooking products, and heralds this approximately 800-metre-long stretch between Ueno and Asakusa. Here you'll find everything from amazing handmade chefs' knives (to make your own sushi) to artisan pottery and traditional bento boxes. It's a must visit for the ardent home cook.
From here, continue onto the lively Ameyoko (shopping street). The name is short for Ameya-Yokocho, which translates as candy store alley, but you'll find much more than sweets here. Good-humoured sellers spruik to shoppers, calling attention to their wares that range from fresh produce to clothes, shoes, and cosmetics. Ameyoko is famous for its fish and crabs, but you can also find more travel friendly knick-knacks to take home with you.
Day two: Tokyo-Oita
Rise early today to catch a flight to Oita prefecture on the island of Kyushu. After the non-stop pace of Tokyo, Oita offers travellers a moment to exhale. Make your way to Kitsuki Castle Town, where you can marvel at the beauty and history of the Edo period. Much care has been taken to preserve the authenticity of the two ancient samurai districts on the north and south hills, which sandwich between them a fascinating merchant town.
The castle itself was originally built in 1394 but today is a reconstruction having been destroyed during the Meiji period. However, this in no way detracts from the building's handsomeness as it looks contemplatively out to the Seto Inland Sea.
Day three: Oita
Treat yourself at Yufuin onsen town to further appreciate the delicate balance that Japanese culture so skilfully achieves. Mountains embrace this resort town with the twin-peaked Mount Yufu dominating the vista. Choose one of the many charming traditional ryokans with onsen baths that are among the most exclusive and elegant in the country, and slip into a deep relaxation.
While you're here, you must take a stroll to visit the ethereal beauty of Lake Kinrin (Kinrinko). Although lovely at any time of day, the optimum time to admire the lake is in the cool of early morning, when the mist rises from the surface lending the scene a dramatic and enigmatic quality.
Day four: Oita-Tokyo
A journey to Oita is not complete without visiting Usa Jingu Shrine. It's not difficult to see why this more than 1300-year-old site has been designated a national treasure. The location of this Shinto shrine on Kunisaki Peninsula has deep historical significance as the birthplace of the fusion of the Shinto and Buddhist cultures, and the orange-red brilliance and intricate architectural features of the buildings make it a stunning example of the period.
Take your time to amble around the shrines and across the Shinbashi and Kurehashi bridges, and inhale the pristine air from the surrounding primeval forest.
Be sure to leave plenty of time to return to Oita Airport to pick up an array of gifts unique to this breathtaking prefecture before boarding your flight back to lively Tokyo.
For further information and to plan your Tokyo-Oita experience, visit kyushuandtokyo.org
LEAVE YOUR COMMENT