The best nature experiences to have in New Zealand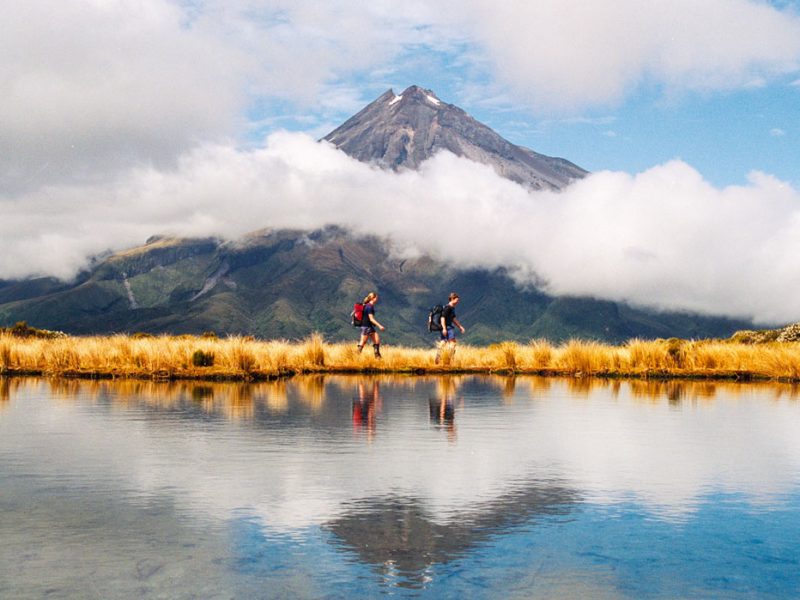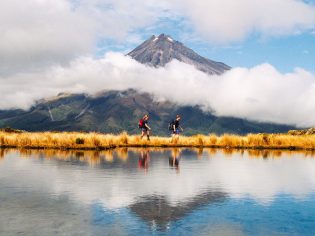 When it comes to unadulterated outdoors and authentic wildlife experiences, Aotearoa over delivers: from north to south and even in the heart of the city.
It's time to discover the best nature experiences to have in New Zealand: 34 to 47 of our 101 Reasons To Stop Dreaming About New Zealand And Go.
34. The best places to cross paths with penguins in New Zealand
Irresistibly cute but extremely vulnerable, penguins are commonly monitored and cared for in the wild by community-based conservation groups that work with the Department of Conservation to keep them safe. Penguin-viewing tours are often available as part of these partnerships, so that the birds can be appreciated without human disturbance.
35. Paddle the Whanganui journey
Curiously classed as one of New Zealand's 10 Great Walks but undertaken by canoe or kayak, the Whanganui Journey reveals a remote stretch of New Zealand's longest navigable river, which winds 290 kilometres from Mt Tongariro to the Tasman Sea. The most popular trip takes three days and winds 88 kilometres through the ancient forest of Whanganui National Park in the Ruapehu region of the North Island/ Te Ika-a-Māui. Highlights along the way include cascading waterfalls, towering gorges, exhilarating rapids and twittering birdlife.
36. Discover the Poor Knights Islands – one of the world's best dive sites
The legendary Jacques Cousteau rated the Poor Knights Islands as one of the world's best dive sites. Located in a marine reserve 45-minutes' boat ride off the Northland/Te Tai Tokerau coast, the jagged islands are the remnants of an ancient volcano. While this might be remarkable enough to lure you there, the islands also happen to lie in the meeting place of cold Pacific waters and warmer flows from the tropics, creating a particularly nutrient rich habitat that supports more marine species than anywhere else in New Zealand.
37. Tours to help you see Abel Tasman your way
Blanketing a stretch of coast at the top of the South Island/Te Waipounamu, Abel Tasman National Park is famed for its golden beaches, hidden coves, sculpted granite and lush native forest. Its crystal-clear waters, which support significant marine life including dolphins, seals and penguins, combine with a rich human history and friendly climate to make it a brilliant place to relax or get active at any time of year. Excellent visitor facilities and polished tour operators make it easy to explore the park in a way that suits you. Here are the best options.
38. A coastal journey to see the natural wonders of The Catlins
The Catlins, a quiet and wild part of the Clutha region covering the south-eastern corner of the South Island/Te Waipounamu, boasts a series of striking natural wonders along a seriously scenic drive between Invercargill/Waihōpai and Dunedin/Ōtepoti. Part of the Southern Scenic Touring Route that connects through to Fiordland and Queenstown, if you're into wildlife, dramatic landforms and big coastal vistas, put a Catlins road trip on your hit list. The beaches here are wild and woolly rather than suntan and sandcastles, and come in a variety of shapes and sizes.
39. New Zealand's dolphin-spotting hotspots
New Zealand's coast is home to nine species of dolphin including one of the world's smallest, the Hector's, which grow to only 1.5 metres in length. Other species include orca and pilot whales, which despite their names are actually two of the largest members of the dolphin family. There are many opportunities to see or even swim with dolphins, wild and free. Some may be serendipitous, such as sightings from the inter-island ferries or on a kayak trip expedition, but to ensure your dolphin dreams come true, head to one of these hotspots.
40. Sun worshipping at Cathedral Cove
The Coromandel Peninsula's lush native forest, white-sand beaches and friendly climate make it a deservedly popular holiday destination. Cathedral Cove is its most famous attraction, not only for its grand rock-arch but the beautiful beach where you can laze around, picnic and swim. These are the most memorable Cathedral Cove experiences.
41. The magic of Marlborough Sounds
The Marlborough Sounds is actually a maze of four fiords – Queen Charlotte, Pelorus, Kenepuru and Mahau – with more than 1500 kilometres of coastline between them. It's an epic seaside playground of secluded bays, beaches, lush native forest and island wildlife sanctuaries, some of which are only accessible by boat. There are endless ways to explore and enjoy the Sounds, the simplest of which is to head to the harbour towns of Picton or Havelock and hop on one of these boat tours.
42. Find a nature lover's paradise on Great Barrier Island
If you like beaches, bush, birdlife and the idea of being stranded in paradise, then Great Barrier Island/Āotea, off the Auckland/Tāmaki Makaurau coast, will float your boat. The largest of 50 or so islands dotted throughout the Hauraki Gulf, a marine park covering 1.2 million hectares, it is also the furthest one from the city, with the 90-kilometre journey there taking 4.5 hours by ferry or 30 minutes by air. Once you arrive you're literally off the grid with the island running almost entirely on solar power and sustaining itself on collected freshwater.
43. Follow the trail to the mighty Kaiate Falls (Bay of Plenty)
The mighty Kaiate Falls is hidden within Te Rerekawau Scenic Reserve just 30 minutes' drive from downtown Tauranga in the Bay of Plenty/Te Moananui Ā Toi region. The reserve is threaded with well-formed tracks through lush native forest, one of which leads to the top of the falls from where a great gush of water drops over rocky bluffs in a series of nine cascades.
44. Learn about New Zealand's natural world at Zealandia
Wellington/Te Whanganui-A-Tara's ground-breaking urban eco sanctuary is a brilliant place to learn about New Zealand's natural world and how humans have changed it – and how they can change it back again. It's also the perfect place to meet many of the special birds that make the capital city such a rewarding place to live. Opened in 1999, Zealandia/Te Māra A Tāne occupies a big, bushy valley enclosed by an 8.6-kilometre predator fence with a 500-year vision to restore the Wellington valley's forest and freshwater ecosystems as closely as possible to their pre-human state.
45. See the night sky like never before at these stargazing hotspots
Small towns and settlements across the land are turning the lights off and pulling the curtains in order to be the best stargazing spot in New Zealand. To be fair, beyond city boundaries pretty much the whole country can claim spectacular stargazing thanks to clear skies, low light pollution and the particularly striking array of constellations that inhabit the southern skies above Aotearoa. The country also boasts the largest international Dark Sky Reserve in the world.
46. Wild kiwi spotting on Stewart Island
There are actually five species of kiwi, all of which are fluffy, lovable, and under threat. As a result, kiwi are synonymous with conservation and the dream of Aotearoa being predator-free by 2050. Crucial to kiwi survival are the captive breeding programs and wildlife sanctuaries found throughout the country, some of which offer a chance to see kiwi up close yet at a responsible distance. Seeing them, or at least hearing them in their natural habitat, is a privilege and joy to last a lifetime. Here is how.
47. Hike the picture-perfect Mt Taranaki
Located in the Taranaki region, the 34,170-hectare Egmont National Park is bestowed with myriad natural wonders, from waterfalls to rainforests to rock pools. But it is the hulking form of Mt Taranaki that dominates its landscape.
Next: The most luxurious stays in New Zealand >>
Return to 101 Reasons To Stop Dreaming About New Zealand And Go
LEAVE YOUR COMMENT