Where to next? Here are the top places to travel in 2023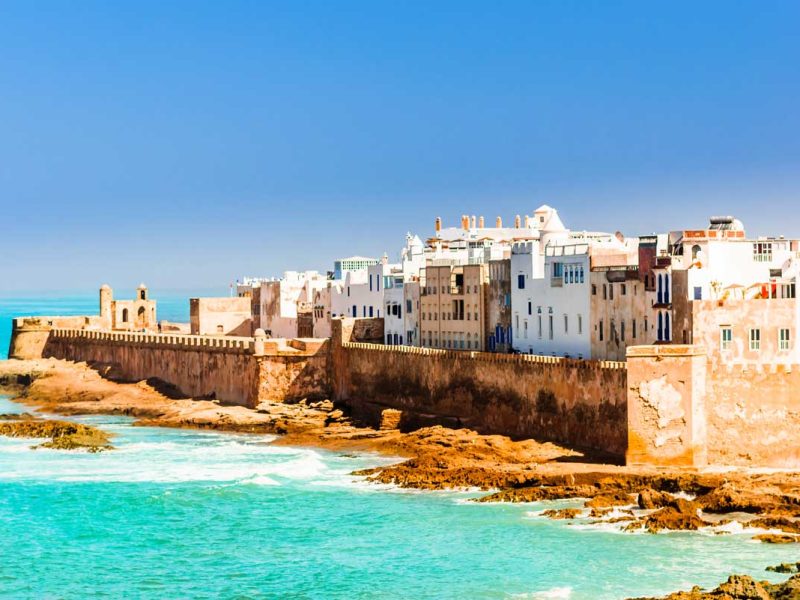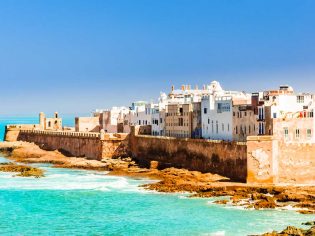 From clean, green European gems to a cluster of Pacific islands with unique personalities all their own, and some old favourites ripe for revisiting, these are the places to add to your travel schedule in the coming year.
Busan, South Korea
The rise of Korean pop culture
The Korean Wave has engulfed the world over the last few years, fuelled by K-pop (you would have to be a hermit not to have heard mention of BTS and Blackpink) and K-dramas (there is a lot more to this art form than just Squid Games, people).
While pop-culture phenomena might have been your introduction to South Korea, there is so much to discover in this country of 51.7 million: amazing food, ancient culture and a diverse landscape of mountains and islands.
A glimpse of South Korea's second city
While the capital of Seoul gets a lot of attention, the second city of Busan is worth a look-see. Located on the country's south-east coast, Busan has a laid-back disposition and an artistic soul.
For visitors this translates to beach visits, hiking in mountains that hug the city's edges, strolling the streets of Gamcheon Culture Village with its rainbow-hued houses, rubbing shoulders with locals in bustling markets such as Gukje and Jagalchi, and exploring the seaside temple of Haedong Yonggungsa.
If you visit in October, you might even spot the stars of Korea's film industry at the Busan International Film Festival. Renew your Netflix subscription and start surfing the wave!
The Maldives
If you ever want to feel the exquisite quiet of being totally alone in the world, as if standing at the edge of forever, the islands of the Maldives are the place to head.
A slice of paradise
These beyond-blissful patches of sand, sprinkled across the clear, blue waters of the Indian Ocean, are isolated in all the best ways: removed from the wearisome routines of everyday living, unconcerned by the passing of time and focused on the micro – the drifting of clouds through the sky, the progress of the tides as they ebb and flow, the ascent of the moon across an inky-black expanse, the sound of the wind sweeping across the sand.
Of course, this particular brand of edge-of-forever comes with lagniappes in the Maldives: designer island resorts, exquisite overwater suites, butlers on call, gourmet food and drink, spa treatments and unbridled luxury. It's a mix of nature and nurture that results in island holidays at their most fundamental – and their most irresistible.
Morocco
The wholesale return to travel is the chance to prioritise the kinds of places you had previously put on your 'one-day-I-will-get-there' bucket list, never imagining that the world could completely shut down for years on end or that you would be forbidden from travelling to the end of your street, let alone the end of the Earth.
An eclectic blend of history and architecture
Places like Morocco, which has long filled travellers' imaginations with visions of vibrant souks and stretches of sun-soaked deserts. With easy access through Dubai straight to Casablanca, take the opportunity to go far flung in this far-flung destination.
While Marrakech is an absolute must for its colour and buzz and history, invest the time this country deserves in order to experience gems like Chefchaouen, located in the Rif Mountains of north-west Morocco, with its cobblestoned old town daubed in a romantic, hazy blue wash; the port city of Essaouira (pictured below) on the Atlantic coast, with its fortified medina (Old Town) scented with the tang of spices; and Oukaimeden for something totally unexpected, where you can enjoy uncrowded ski runs in the High Atlas Mountains during the winter months.
Ireland
Road trips are the perfect post-pandemic freedom ride, and the perfect European road-trip destination requires a triptych of scenery, hospitality and access. The Republic of Ireland, anchored by its delightful capital of Dublin, is the perfect road-trip triple threat (or should we say triple treat?).
The countryside charm beyond seaside cliffs
It provides visitors with a topography of stunningly lush countryside and dramatically unspoilt coast; a famously welcoming personality fuelled by unbridled pride in their homeland and a healthy dose of laughter; and a ribbon-like network of stunning drive itineraries that lace their way from impossibly pretty towns to historic sights to incredible outlooks.
Whether traversing the atmospherically named Wild Atlantic Coastal Way (fun fact: at 2500 kilometres, this is the world's longest signed coastal driving route) past hidden beaches and abundant wildlife. The Boyne Valley Drive in the country's Ancient East, where you can stand in wonder at UNESCO-listed historical sites are older than Stonehenge and the Great Pyramids; or Connemara's Sky Road, considered by many to be the most beautiful drive in Ireland (and that is saying a lot).
Each day has the potential to reach its full stop in a cosy local pub with a pint in hand, a hearty meal to feast on and an impromptu late-night sing-along to lend your voice to. Now that's a triple treat indeed.
Hong Kong
Hong Kong is the kind of destination that has built a solid reputation for never disappointing visitors. The Peninsula, one of the most famous hotels in the world, has you covered if you are going there for a luxury city escape, and it is also perfect for a shopping holiday, a dim-sum-fuelled culinary journey, or to see sights as diverse as the busy neon-lit streets of Mong Kok and the peaceful Tian Tan Big Buddha on the island of Lantau.
Asia's vibrant and bustling World City
With its tough COVID restrictions now lifted, Hong Kong residents seem determined to regain their people-pleaser mantle and, in the process, revitalise their vibrant, hard-working community and economy.
Case in point: half a million airfares, bought from Hong Kong-based carriers suffering during the first year of the pandemic, are about to be offered up to travellers for free.
All the better to spend your travel dollars in a family-owned noodle restaurant – many of which are in possession of Michelin recommendations; touring the mesmerising street art Central with a local guide; or shopping in neighbourhoods such as Kowloon's Sham Shui Po, with its tofu shops and streets dedicated to all things creative: Ribbon Street, Button Street, Bead Street and Leather Street.
New York, USA
The city that never sleeps went into a deep slumber during the darkest days of the pandemic, when it is estimated that four per cent of its population left to take up residence elsewhere. But New York isn't relinquishing its position as the world's original – and best – metropolis just yet.
The city has sparked back to life and there is a constant thrum of industry once again, as evidenced by the slew of new hotels ready to accommodate the 207 per cent increase in visitors the city has experienced in 2022 (as compared to 2021), and the expected influx in 2023.
NYC's most coveted hotels
Places such as the 83-suite Aman New York, which opened in August within the iconic Crown Building on Fifth Avenue, and Nine Orchard, located in a sympathetically renovated landmark neo-Renaissance bank building in the Lower East Side; both are a riot of sophisticated interiors filled with understatedly chic designer pieces.
Or the elegant Hotel Barrière Fouquet's New York, situated in an Art Deco building in Greenwich Village that presents like a charming French bolthole, complete with a classic Parisian brasserie that is sure to become the city's latest destination dining spot.
And the Grayson Hotel, fashioned as an 'urban hideaway' right in the thick of the Midtown action, with its sleek modernist style and 'Story Curators' customising experiences that connect you to local people, culture and cuisine. New York is wide awake again!
New Zealand
It comes as a surprise to many people to find out that New Zealand is actually made up of 31 distinct regions that patchwork together to cover the length and breadth of the North and South Islands.
It's not that we don't travel extensively when we visit Aotearoa – the road-trip swag of this 268,021 square-kilometre country with its 5.1 million people is legendary, and Australians love a campervan – but drilling down into the offerings in each area really confirms the diversity of our neighbour to the east.
Home to secluded natural landscapes
How else to discover that The Coromandel is home to Hot Water Beach, where hot water bubbles up through the sand two hours either side of low tide to create curious spa pools and natural springs? Or that the Poor Knights Islands in Northland/Te Tai Tokerau are considered one of the world's top diving sites?
That Taupo's Tongariro National Park, with its three towering volcanoes, is home to what is considered one of the best one-day treks in the world; and that the Whanganui River in the Whanganui region of the North Island/Te Ika-a-Māui has the legal rights of a human being?
Drilling down into the country region by region will help you discover the best places to see penguins in their natural environment, the best stargazing locations, where to start and stop monumental hikes and the ultimate ski runs, and where to engage with the Māori culture in an authentic and respectful way. So, 31 regions but limitless reasons to visit in the coming year.
The Pacific
Each of the Pacific's islands offers up equally sybaritic beach and blue water combinations, as well as compellingly unique cultural experiences that are all their own.
Private island retreats are calling your name
When it comes to island paradises, we are seriously spoilt for choice here in Oz, with some of the best the Pacific has to offer at the end of blink-and-you'll-miss-it flights from the east coast. While Fiji has been luring us back (and back) for decades, the likes of Samoa, the Solomon Islands and the Cook Islands are proving increasingly alluring to travellers.
It's not hard to see why, with each of them offering up equally sybaritic beach and blue water combinations, as well as compellingly unique cultural experiences that are all their own: from Fa`a-Samoa – the Samoan Way – which is all about community, to the ancient tribal rituals on Rarotonga and Aitutaki, to the fascinating archaeological monuments of the Solomon Islands.
Add island fresh cuisines, experiences from diving to hiking to village visits, and warmly welcoming locals and it is hard to know which destination to prioritise over the other. Island-hopping anyone?
Japan
Of all the places that Australians were eagerly awaiting reopening after the pandemic, it seems that Japan was the most hotly anticipated. Our love affair with the Land of the Rising Sun has long been fuelled by stunning ski fields, exquisite traditions, singular experiences, consistently fabulous food and prompt and efficient everything.
Japan's thriving music and arts scene
Travelling in Japan is one of life's true joys, dashing between cities such as Tokyo and Kyoto via hyper-speedy Shinkansen, discovering quiet repose at ancient temples, witnessing exuberant festivals and celebrations that have been observed in the same way for centuries, immersing yourself in its wildly contrasting natural landscape (from volcanic lunar landscapes to thick green forests to blissful sub-tropical islands) and scoring a seat at a tiny sushi bar to watch chefs who have trained for decades master a single skill.
The list of allures offered up by Japan is endless; quicker to hop on a flight and let the destination woo you in person.
Curacao, Lesser Antilles
When is the Netherlands not the Netherlands? When it is Curaçao, an island country in the Lesser Antilles in the southern Caribbean Sea that is officially a constituent country in the Kingdom of the Netherlands.
The contrasts presented by this island paradise of some 155,000 residents is irresistible: a tropical Caribbean climate and disposition playing out against a backdrop that is decidedly European.
Amidst sun-kissed, turquoise Caribbean waters
The historic waterfront of Handelskade in the capital of Willemstad is lined with a row of rainbow-coloured buildings that look like they have been transplanted from the edge of a canal in Amsterdam, while the beaches are decidedly Caribbean: soft and white and sandwiched between swaying palm trees and impossibly blue waters.
With dishes melding Dutch and Caribbean flavours, ingredients and influences, the local cuisine is also a delightful hybrid of location and history. And, of course, there's its blue namesake liquor, which was the go-to ingredient in the fanciful cocktails of the '70s, but which the locals take very seriously, with well-crafted examples sipped neat like a good whisky.
Estonia
With the Estonian capital of Tallinn set to take up the mantle of European Green Capital in 2023, it seems that now might be the perfect time to explore this hidden gem. Situated on the Baltic Sea, the country is a riot of medieval architecture, pristine wilderness and tranquil rural islands overlaid with a unique culture, language and cuisine.
Sweeping views of the charming two-tiered city
Most visitors start and stop their exploration in Tallinn, where the picture-perfect, UNESCO-listed walled Old Town is the stuff Disney fantasies are made of – all cobblestoned streets and soaring church spires – and its funky neighbourhoods such as Kalamaja, Telliskivi and Pirita offer diversions enough to fill a short break.
But spend more time here and go beyond the city limits to hike through pristine – and protected – pine forests, witness the indigenous culture and traditions of the Seto people in the south of the country, happen upon unspoilt beaches along the rugged west coast and discover the charm and history of islands such as Saaremaa, Hiiumaa and Kihnu.
Even the most cursory Google search will have you wondering how you haven't had this destination at the top of your list before now.
California, USA
When your mind's eye conjures pictures of California, it is inevitable that the Hollywood sign, Disneyland and the Golden Gate Bridge loom large. But the west coast state – the third largest in the United States – is also home to swathes of uncorrupted nature that is often completely overlooked by out-of-towners.
Cali's impressive roster of state parks
The fact is, Cali boasts some of the most famous national parks in the country – Yosemite, Joshua Tree, Death Valley, Sequoia and Redwood among them – and in 2023 its impressive roster of state parks (the largest in the country, in fact) will increase with the acquisition of Dos Rios Ranch Preserve.
The 1000-hectare-plus tract of land is set to be gifted to the state by River Partners, a not-for-profit environmental organisation that has been working for years to rehabilitate and rewild the former farmland.
It's a fitting addition to the rollcall of attractions in a state that has managed to stay resolutely forward-thinking in its liberal and environmental views throughout the social and political turbulence that has beset the US over the past decade. That in itself is reason to prioritise a return to California in the coming year.
LEAVE YOUR COMMENT